Choose The Perfect Granite Countertop With MSI's Slab Selection Process
November 11, 2021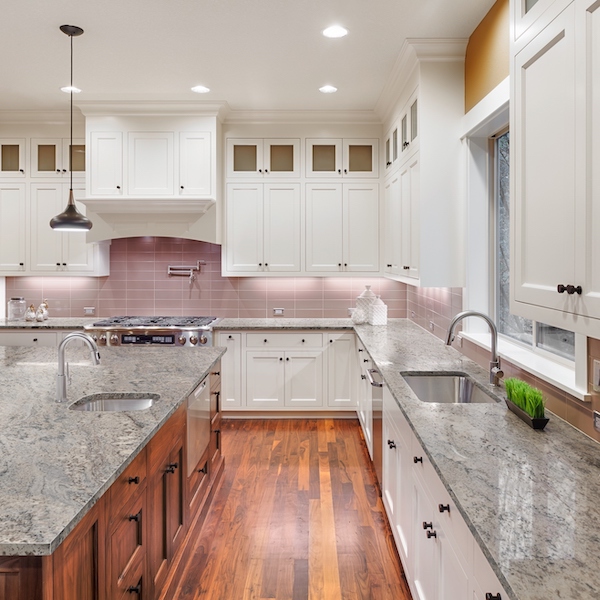 One of the best reasons for choosing granite countertops from MSI is the unique pattern, color, and character found in every slab. Because of this, many homeowners prefer to select the exact granite slab, or multiple slabs, they wish to purchase and install.
We encourage you to visit an MSI showroom. On MSI's website, you can enter your location and find the nearest showroom to your home. We do not sell directly to the public, but at the showroom you can see the products we offer, including granite countertops, and enter the slab warehouse where you can select and order the exact slab you prefer. Your next step would be to contact your fabricator, who will receive the slab you picked.
When you enter the showroom, you will see hundreds of granite slabs in many different colors and patterns. It can be overwhelming at first, but there's no need to look at every slab. There are a few steps we recommend to our guests that will help narrow down the number of choices and ensure that you will adore the slab you ultimately choose for decades to come.
Along with this article, we recommend you watch a short video about MSI's slab selection process These will give you all of the information you need to get started!
1. Preview the Colors
Your first step should be to visit the MSI web galleries and preview all of the granite varieties we offer. Colors range from pale white shades to jet black granite, including brown, beige, gold, taupe, and all hues in-between. Granite is also available in exotic colors such as red, green, and blue. It's a lot easier to view them all online, in the comfort of your home, than to look at dozens of granite colors in person.
MSI's website also offers visualizer tools that can give you an even better idea of which granite varieties you prefer. In our kitchen visualizer, you can view granite kitchen countertops in combination with different types of flooring, cabinetry, and backsplashes. With the countertop edge visualizer, you can see how your favorite granite colors look with different custom edge treatments in your home improvement project.
Even more exciting, our multi-surface visualizer allows you to upload a picture of your own room, then try it out with a variety of different surfaces, including granite countertops. Download your favorites, and use them when you visit the showroom.
2. Prepare Before You Visit the Showroom
After you've had the chance to see what MSI offers, there are a few factors to consider ahead of time that will further help you through the process:
• Color: Granite comes in many different colors. If you can narrow your choices down to one or two color preferences, such as grays or gold shades, your customer service representative can guide you directly to that part of the slab showroom.
• Movement or Character: Whether you prefer a stone countertop with a subtle pattern, such as grainy crystals, or bold swirls of color — or something in-between — MSI has a granite pattern with just the perfect amount of movement to fit your project.
• Finish: Most homeowners choose natural stone countertops with a shiny, polished surface. However, there are other finishes to choose from, such as a matte texture.
• Budget: MSI's granite slabs are divided into Value, Premium, and Platinum. The differences do not refer to the level of quality you will receive, however. Value-level granite slabs are simply more popular and commonly available. Premium slabs are rarer and more difficult to mine and transport, and Platinum slabs are the more exotic colors and patterns.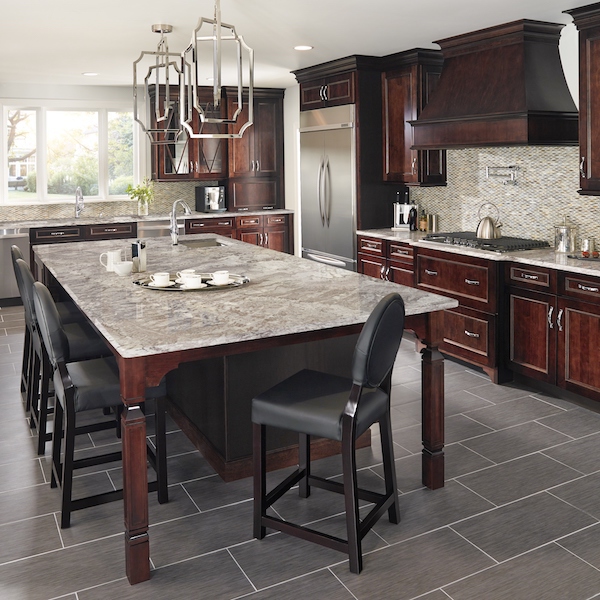 3. At the Showroom: Answer a Few Questions First
When you arrive at MSI's showroom, you'll be asked to answer a few simple questions on the computer entry screen provided at the showroom's reception area. These include your contact information, what type of project you are planning, approximate square footage of your countertop materials, and preferences.
You will also need to sign a safety policy statement, agreeing to follow all necessary safety procedures. For example, you need to maintain a safe distance from slabs and equipment. Avoid wearing high-heel shoes or footwear with open toes, and keep a close watch on children.
4. Choose Your Slab
As you browse the slab showroom, you will notice that slabs are displayed in bundles. MSI purchases several slabs from the same block of granite, which ensures consistency — a very important factor if you need more than one slab, or intend to use book matching to create a spectacular design statement. Every slab is unique; this is the main difference between quartz vs. granite. However, the colors and patterns within the same bundle will be very similar. Because slabs are very large and heavy, you will only be able to view the top slab.
When you make that final selection, your representative will tag the slab and hold it for three business days. During that time, you may contact your fabricator and begin the process.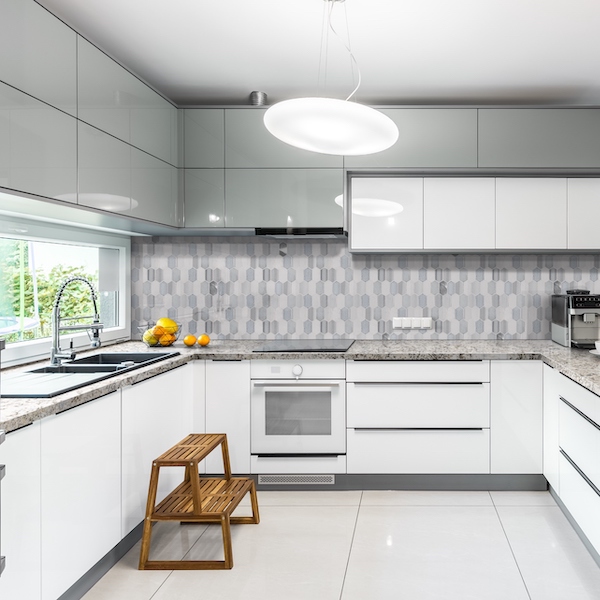 Tips for Success
Choosing the perfect granite slab is a challenging process! We offer a few tips that will make it more successful and efficient:
Know your square footage requirements ahead of time. Your kitchen designers will make exact measurements, but if you don't have these yet you can still take your own measurements and know roughly how much stone you will need.
Bring a camera. Since we can't supply samples, you may wish to take photos and consider them before returning to make your final choice. You'll also want to admire your beautiful granite slab while you wait for installation!
Bring Samples. Although we suggest obtaining samples of many premium surfaces we sell, with granite this is not possible. Instead, we suggest bringing a sample of your other design elements with you to the showroom, such as cabinets and flooring.
Make an appointment. This ensures that a representative is available when you walk in and can provide all the time you need for exploring the showroom.
Give yourself time. Don't rush through the process. Take your time, and you will be more confident you've made the perfect choice.
Visiting an MSI showroom to choose the exact granite slab for your remodeling project can be a fun adventure, especially if you follow the advice offered here. We look forward to meeting with you and helping you create the kitchen, bathroom, or other home project of your dreams.
READ MORE ABOUT GRANITE COUNTERTOPS
Granite Vs. Quartz Vs. Quartzite — How to Choose the Right Countertop
8 Unique and Exotic Granite Countertop Colors From MSI
Our Most Popular Natural Stone Countertop Choices: Marble, Quartzite, And Granite
7 White Granite Countertops for A Modern Look