Current Obsessions: Wild Stile
August 16, 2016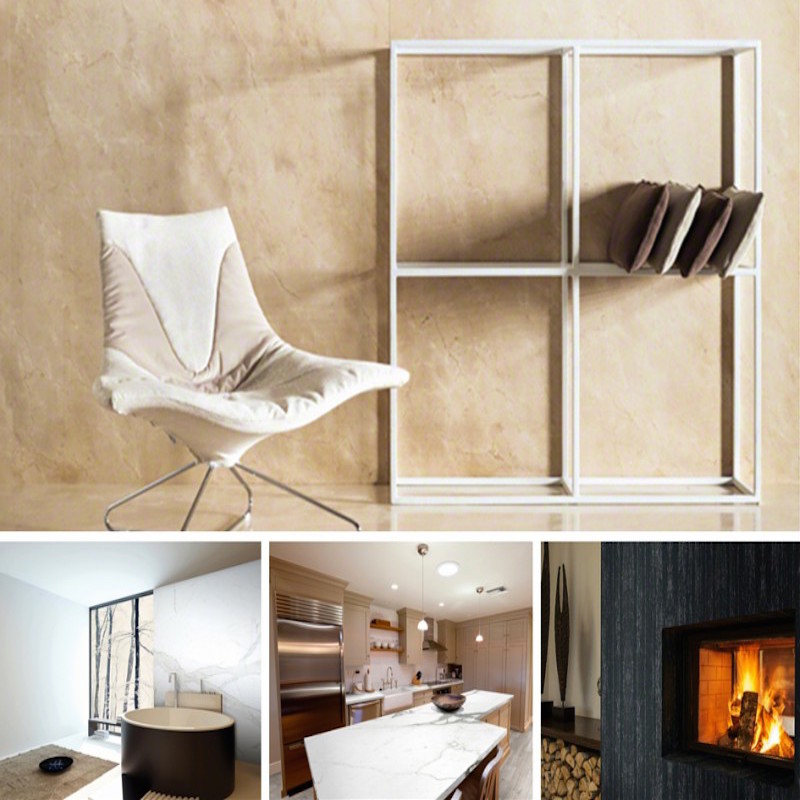 You adore the look of natural stone — marble, travertine, onyx — in its polished, graceful and veined glory. You've heard about porcelain tiles that look just like natural stone with durability and low maintenance. But what if you found out that you could have the look of marble, with the durability, easy-care, and affordability of porcelain tile?
Stile Thin Porcelain from MSI is a tile that breaks all the rules; this breakthrough product is thin, lightweight, easy on the budget, and beautiful! Like traditional porcelain tile, Stile Thin Porcelain is water-impervious, and resist to tough stains from coffee, wine, and even nail polish.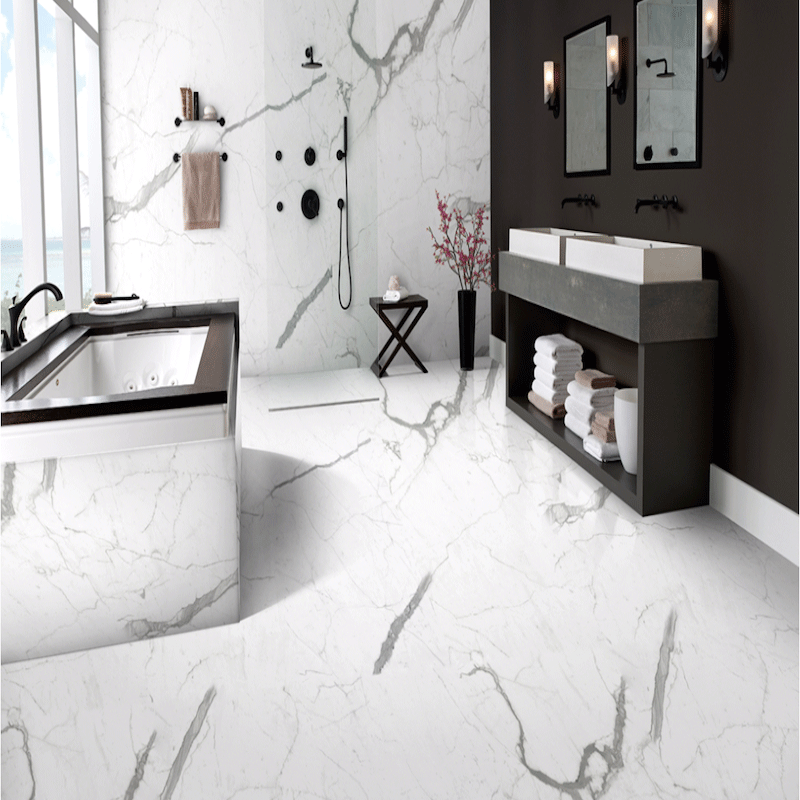 Stile Thin Porcelain can be installed over existing installations, which eliminates a significant portion of the total cost, and it can be used in RVs, luxury aircrafts, boats – even on the exterior of your home. Available in extra-large-format 59" x 118" sections and requiring minimal grout lines, so it's a snap to create a seamless appearance.
Intrigued? Check out MSI's gorgeous six-color collection.
Travertino Santa Caterina Polished
Mimicking natural travertine, Travertino Santa Caterina features linear veins in neutral shades of cream, beige, and gray. It's an elegant look especially suited to large-format tiles such as Stile, because there's less need for matching the pattern between sections.
Calacatta Polished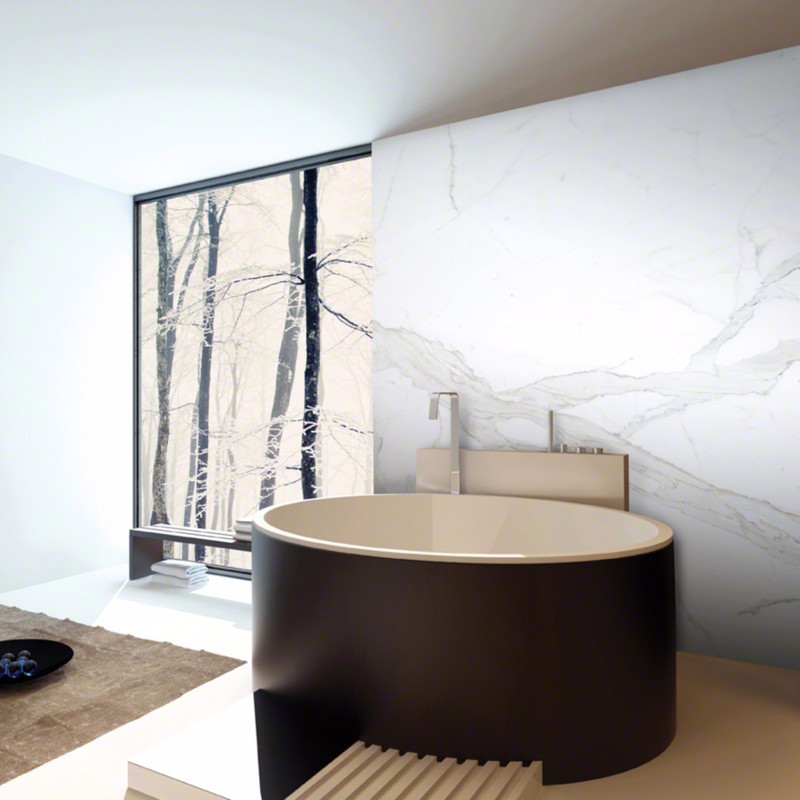 Add the luxury of fine Italian Marble… anywhere. Calacatta Polished is a light creamy white shot through with dramatic gray veining, with a touch of golden beige. Upgrade your space instantly with this thin porcelain tile, or install outdoors to create elegant water features or an impressive home façade.
Crema Marfil Polished
One of the most beloved colorways of natural stone and porcelain tile, Crema Marfil, will instantly fill your home with warmth and upscale elegance. Perfect for countertops or floors, Stile is also suggested for fireplace surrounds. A subtle combo of beige and cream, this tile is easy to coordinate to any décor.
Onice Bianco Polished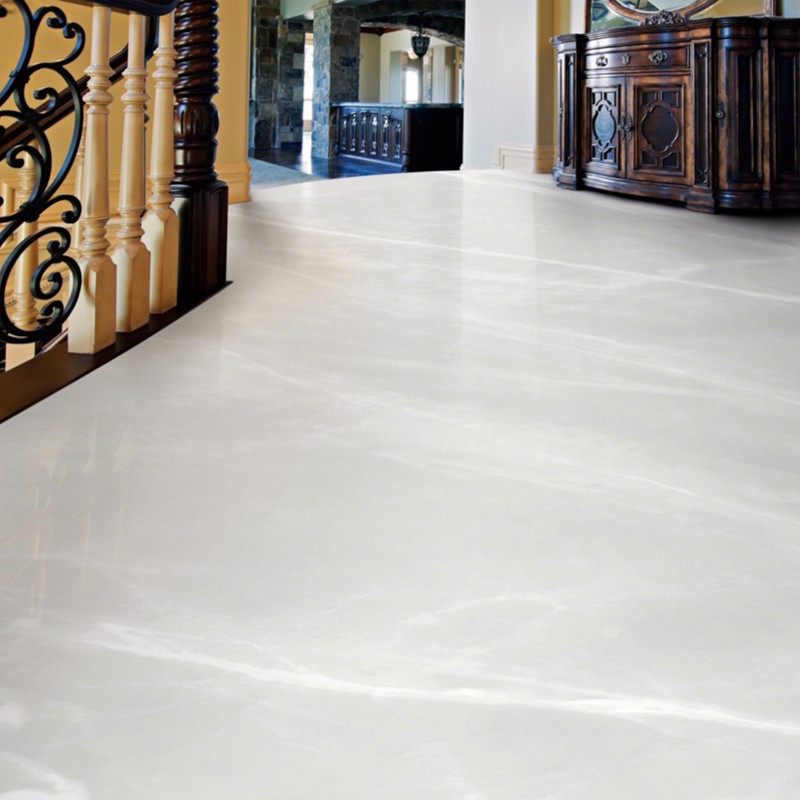 Intrigued by the idea of having a crisp white floor – or any surface – but were worried about keeping it clean? Onice Bianco Polished offers a cream-white background with veins of bright white and pale yellow for subtle added appeal. And since this thin porcelain surface is impervious to moisture, scratch and stain-resistant, even muddy dog paws are no problem.
Statuario Polished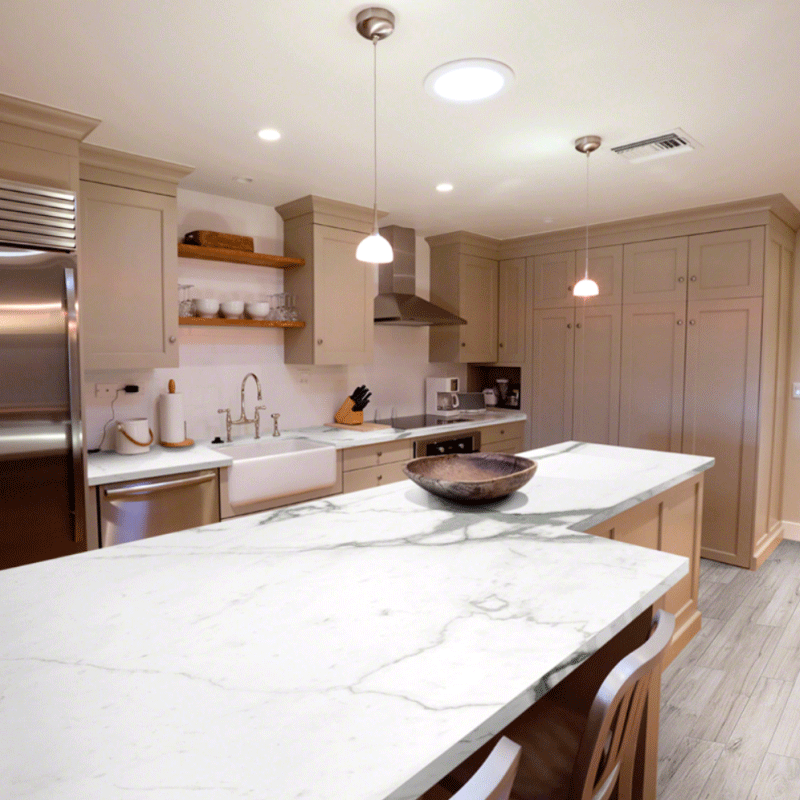 Elegant Italian Marble, Statuario Polished, with a crisp white background and high-contrast gray veining, is appropriate in so many styles of décor. Whether your style is traditional or contemporary, it's perfect for giving your bathroom the feel of a spa, or your foyer the ambiance of an upscale manor.
Zebrino Black Polished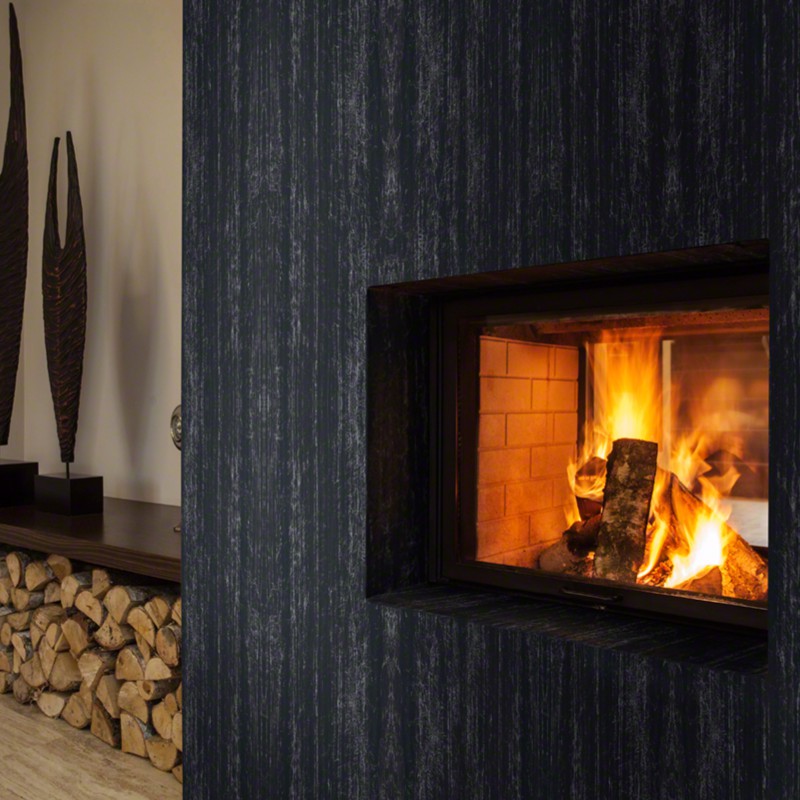 Dark and daring, Zebrino Black Polished pairs polished, glossy black with fine linear streaks of pure white. Install this on your fireplace wall and on the floor around the hearth, and give your great room exotic beauty. It's also lovely as a kitchen backsplash… let your imagination run wild.
Stile Thin Porcelain is a natural for the kitchen countertop, the shower surround, your flooring, but why stop there? Stile is tough stuff! Thin tile porcelain has been used for swimming pools, hot tubs, and has imparted timeless, upscale luxury to home exteriors. Where will it take you?