Mosaic Monday: Mosaic Tile Flooring
June 20, 2016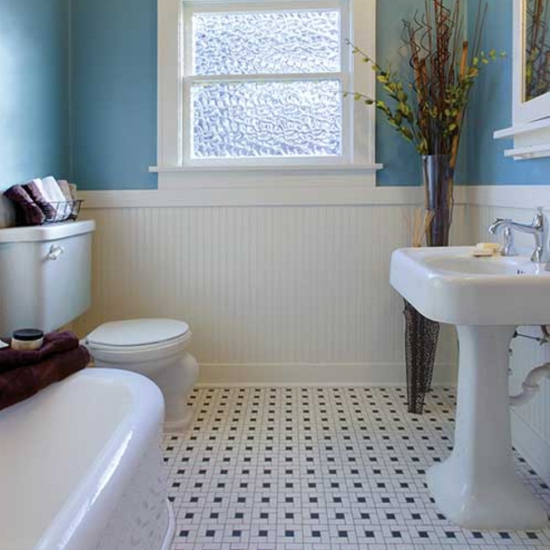 On the lookout for a flooring option that truly elevates your room design? One that looks like it took forever to install and cost a fortune, but without the actual time and expense? MSI is all about making spectacular design easy and affordable – and mosaic tile may be just the solution you seek.
No longer limited to backsplashes, countertops and wall tile, mosaic tile installations are more versatile than you might think. For one thing, natural stone and porcelain mosaics are just as durable as larger format tile. Glass mosaic tile can be a good choice too, however, in heavy traffic areas, it is prone to scratching. Consider covering your floor with the same tile pattern wall-to-wall, or combining several colorways, textures and materials to create a look all your own.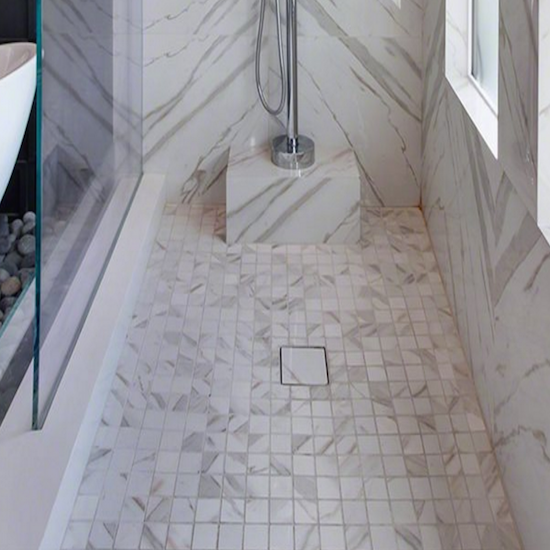 Featured: Pietra Calcatta 2x2
Calacutta from the Pietra Collection
These polished 2 x 2 porcelain squares—pure white with veins of gray and gold—resemble cut onyx stones or fine marble. Each tile is unique, and its diminutive size means this mosaic looks fabulous in small spaces. Its ethereal, neutral quality makes it perfect for combining with other colors and textures, as a border or part of a statement design. Even better, this beautiful material is durable enough to stand up to all but the heaviest-traffic commercial applications.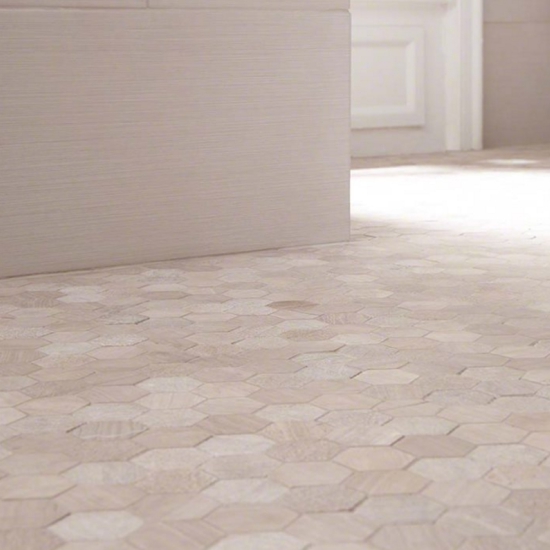 Featured: Honey Comb Hexagon
Honey Comb Hexagon
Another neutral mosaic that is far from boring, Honey Comb Hexagon, combines three different textured finishes of pale beige natural marble to resemble white oak wood. The six-sided tiles create eye-catching designs in any space, either alone or with other types of material. Its variation is subtle but unexpected, at home in both classic and contemporary décor.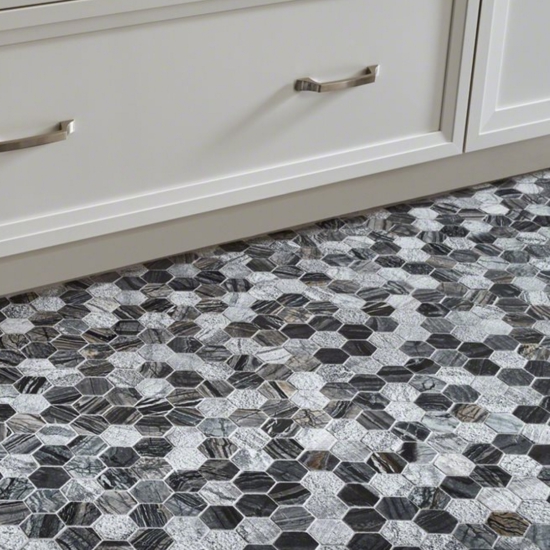 Featured: Henley Hexagon
Henley Hexagon
Like Honey Comb Hexagon, Henley is a combination of varying textures of natural marble, but with a more dramatic black-and-white colorway. This hexagon mosaic is a beautiful new twist on a traditional tile pattern. In fact, small-format hexagon tiles have been used for over 100 years in flooring and wall coverings, but never like this!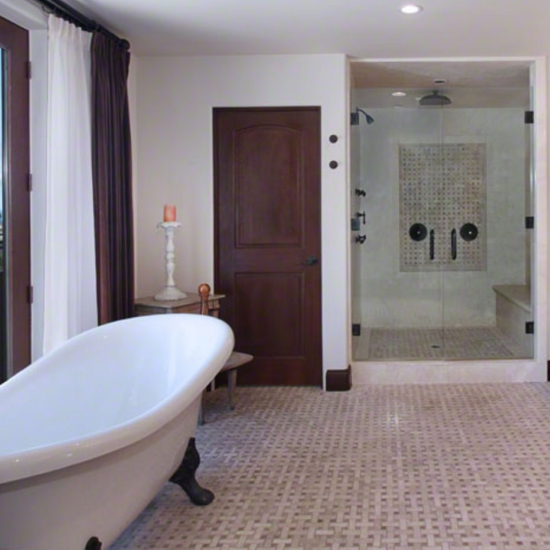 Featured: Durango Cream Basketweave Pattern
Durango Cream Basketweave Pattern
One of the best ways to use mosaic tiles is by combining different colorways, textures and shapes. The Basketweave Pattern in Durango Cream has done the hard work already, by combining light- and medium-beige travertine in a pattern that appears to be intricately woven. It looks amazing as a backsplash tile, but is also a natural choice for flooring.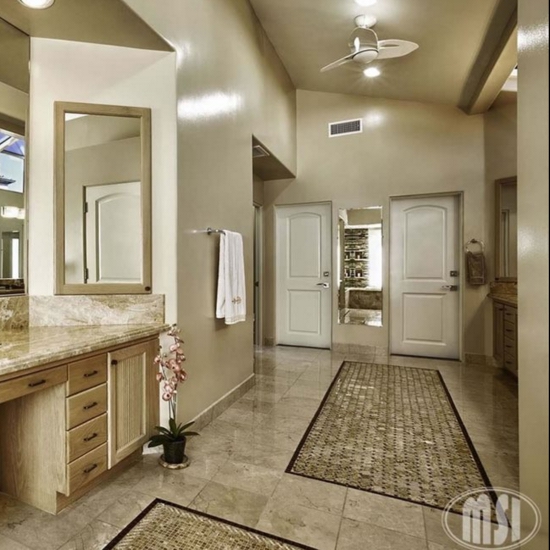 Featured: Emperador Light Basketweave Pattern
Emperador Light Basketweave Pattern
Durango Cream's darker, more dramatic cousin, the Emperador Light Basketweave Pattern mosaic is as eye-catching as they come, its rich shades of brown played up by gray and cream highlights. Install this alone, or lay it in a small section with a border to create a "rug" that never needs vacuuming.
With the pre-meshed mosaic tile designs offered by MSI, creating a stunning floor is easier than you think. Let your imagination run wild, and mix and match to create a unique design. And you can do so with confidence that your tile flooring will be easy-care and durable enough to last for many years to come.