Luxury Vinyl Tile – The Xl Cyrus Series
December 26, 2019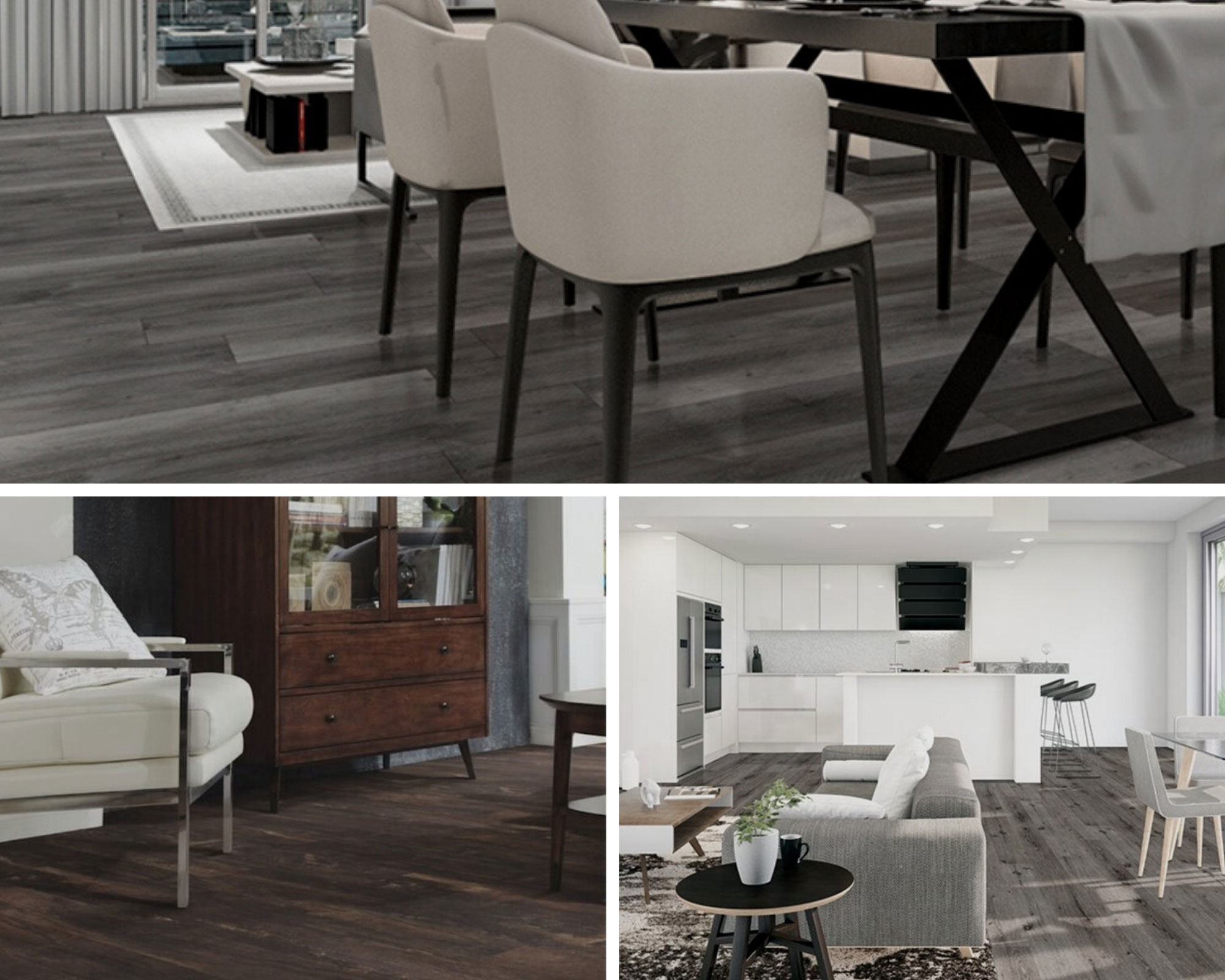 Does your flooring reflect your style – and does it stand up to your lifestyle effortlessly? If not, it is time to consider our newest worry-free vinyl plank flooring collection – the XL Cyrus Series. Luxury vinyl flooring has quickly become the go-to solution for active households and businesses because it is durable, easy to clean, and it looks like fine natural hardwood.
The XL Cyrus Series is a new generation of flooring that is 100% waterproof protected by an innovative wear layer, CrystalLux™, that guard against everyday indentations, spills, pet accidents, scratches, and sun damage. Luxury vinyl planks in this collection come with a 12MIL wear layer, acoustic padding, beveled edges, and a lifetime limited residential warranty and a 6-year warranty in light commercial installations.
But the true selling point for the XL Cyrus Series is the real character of the patterns and colors that genuinely mimic exotic hardwoods and reclaimed wood-looks beautifully. Let's explore a few of our favorite tiles that look like wood from this collection.
Rich deep burgundy, charcoals, chocolates, and mid-tone browns blend beautifully in our aptly named, Stable luxury vinyl tile. If you've ever been in an old barn, you've seen how Mother Nature takes wood and, through the years, transforms it spectacularly. As you can see if the photo above, the floor has a rustic elegance that pairs well with virtually any design style. The grain, knots, and the hand-hewn texture take this modern tile to the next level of design.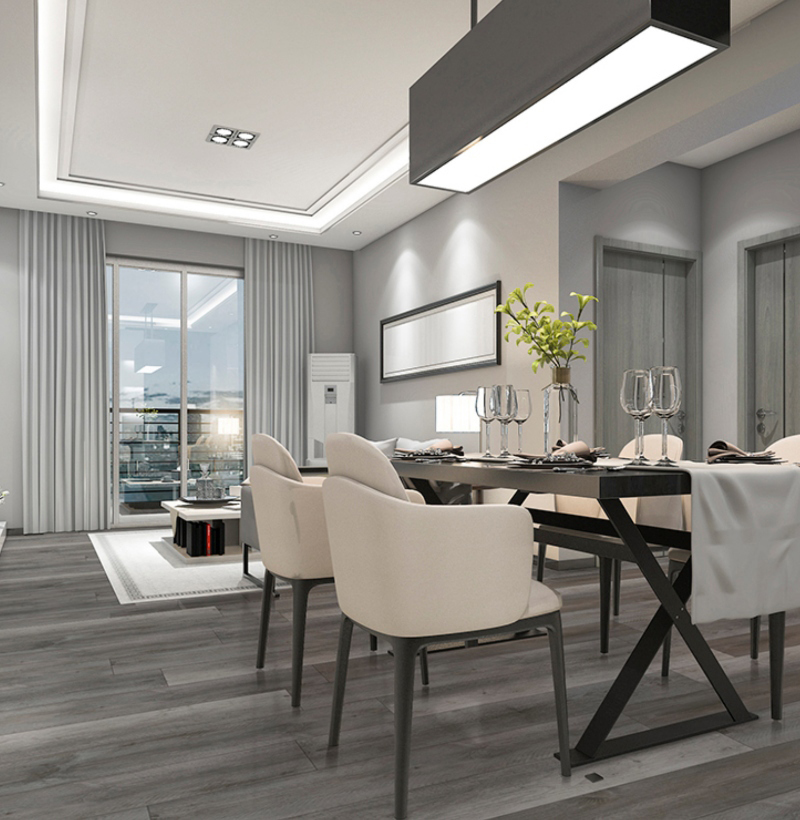 Katella Ash
(Photo Credit: Houzz)
If you prefer a more refined and contemporary look, our Katella Ash luxury vinyl tile features on-trend gray and greige tones with natural knots, hand-hewn textures, and weathered grain. In this great room, the flooring sets add texture, color, and pattern to this space designed with minimal elements of pattern and color. The hues of our Katella Ash partner perfectly with both cool shades of gray and warm ivory tones, unifying this inviting room's design.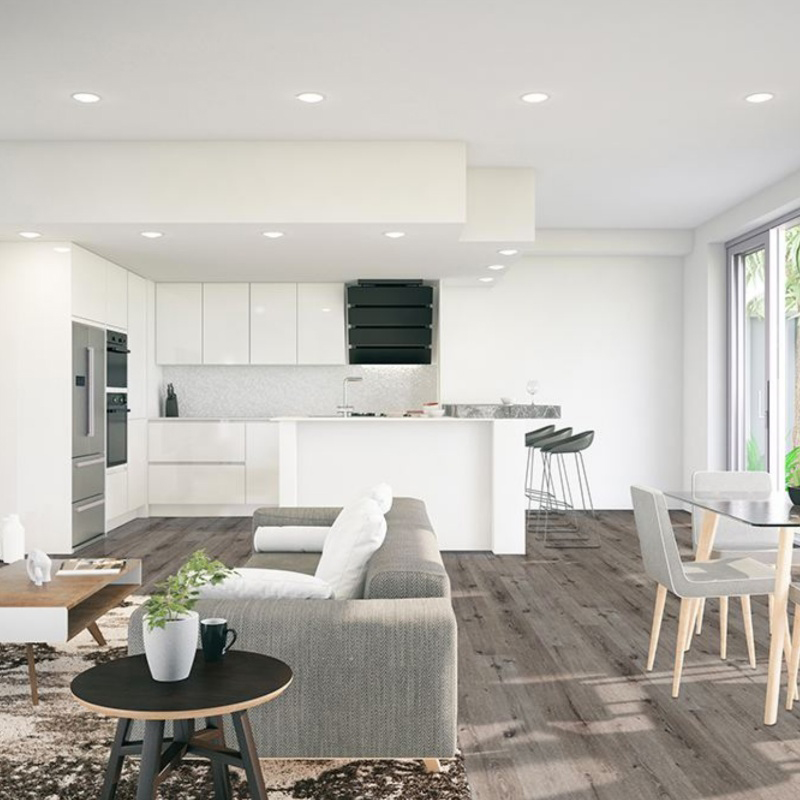 Ludlow
Floor to ceiling windows let the sun shine in, bringing the outdoors indoors. Unfortunately, the sun can damage more than just your skin. In fact, the sun discolors floors, walls, artwork, furniture, and fabric. But our XL Cyrus collection's CrystalLux™ coating protects against sun damage making it ideal for a sun-soaked space like this one. Here, the contemporary white cabinetry is partnered with our Ludlow luxury vinyl tile, adding texture and warmth to this kitchen and living area.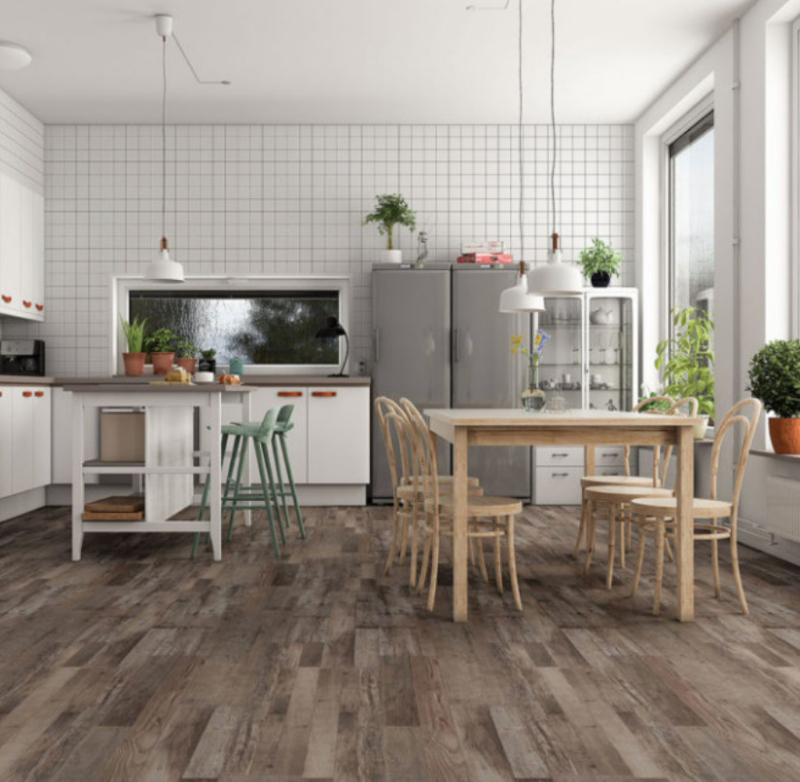 Weathered Brina
(Photo Credit: Houzz)
If you love to cook and entertain, you know all too well that accidents happen in the kitchen. Plates of food fall, drinks spill, dishwashers overflow, refrigerators leak… So, it is vital that the flooring you choose can stand up to these accidents with grace. Our Weathered Brina, like other colors in the XL Cyrus collection, is 100% waterproof, durable, and easy to clean. The larger planks mean fewer joints and a more seamless appearance. Go ahead – entertain with confidence – and when an accident happens, rest assured clean-up will be a breeze.
Our XL Cyrus Series of luxury vinyl tile includes 16 colors from the light Akadia, to the dark Stable. From the contemporary hues and subtle veins of the Finely to the more dramatic reclaimed look of the Bembridge, the XL Cyrus series has a color and pattern ready to compliment any décor.
More on Luxury Vinyl Tile
How to Choose Luxury Vinyl Tile
What Is Rigid Core Luxury Vinyl Flooring?
Luxury Vinyl Tile: The XL Cyrus Series
Is Luxury Tile the Same as Linoleum Flooring?
Luxury Vinyl tile transitional pieces and trim are designed to complement the collection's luxury vinyl planks. For safety, a seamless flow, and a custom look, combine transitional pieces with trim. Learn more about Luxury Vinyl Tile accessories and trims.
Would you like to learn more about Luxury Vinyl Tile? Read the Definitive Guide to Luxury Vinyl Tile to learn everything you need to know. And check out these vinyl flooring videos to learn more about LVT flooring styles, LVT installation, and maintenance.