How To Clean Your LVT Flooring To Keep It Looking New
October 12, 2018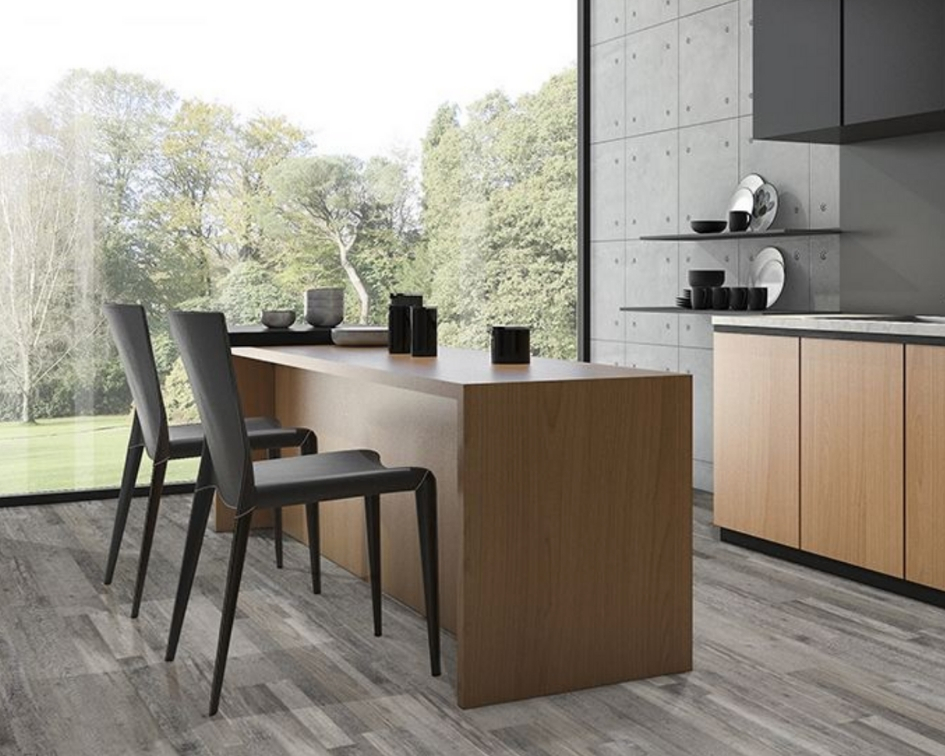 Luxury Vinyl Tile (LVT) continues to be a popular choice for busy households and commercial spaces alike because of its long-term durability and super low maintenance. With these tips and very minimal effort, your Luxury Vinyl Flooring will look new for years to come!
LVT does a pretty good job at hiding debris, but dirt can cause friction on your floors and will dull the surface over time. Use doormats to help keep dirt from being tracked into your home in the first place. Frequently sweep, dry mop, or vacuum your floors to get rid of the dirt before it gets ground in. This is something you should do on the daily. It will prevent scratches on the surface since dirt particles act like sandpaper against your luxury vinyl tile floors. If they do get scratched, you can try buffing the scratches out or replacing a plank with deeper markings.
Unlike real hardwood, your LVT floors don't need to be waxed. Because of this, it's important to use a cleaner that's made for no-wax floors as well as the two-bucket system when mopping. Leftover cleaner can make dirt stick to your floors and ultimately dull the surface. Wash your floors with one bucket with the cleaner and one bucket with clean water that is warm, not hot. It's also important to rinse your floor when done to ensure that any residue is gone.
Now that you know just how easy it is to keep your LVT floors in good shape, check out some of our favorite installs!
Katella Ash Prescott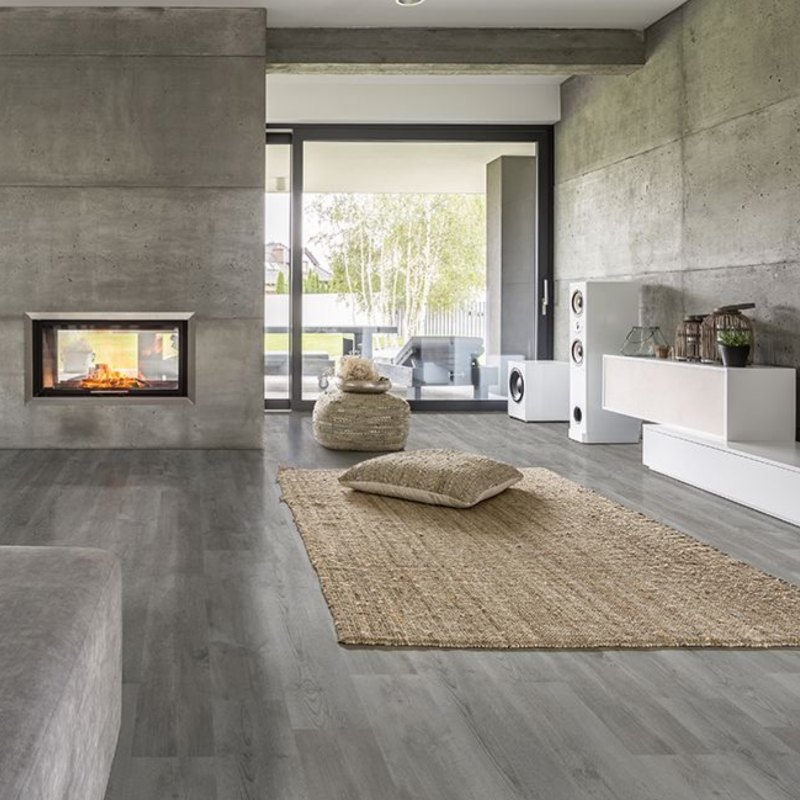 Featured: Katella Ash Luxury Vinyl Tile
More people are living the minimalistic lifestyle, and this living room is a perfect example! The modern space features a monochromatic color scheme with a few pops of white. The Katella Ash Prescott LVP flooring in 7x48 planks features subtle grey tones and an authentic wood look with its realistic knots and grains. The coloring perfectly matches with the concrete fireplace and accent wall as well as the sofa. The area rug and floor pillow serve as a simple spot to sit, and because LVT comes with a pre-attached backing, the floor is much more comfortable than other materials. The minimal furniture also makes it easier to quickly clean the floors.
Akadia Prescott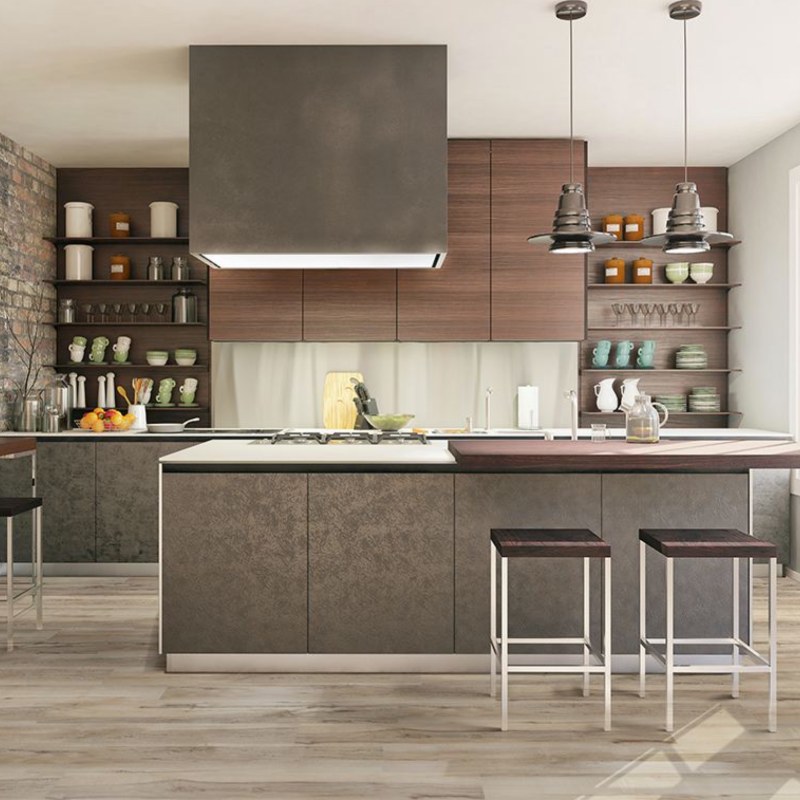 Featured: Akadia Luxury Vinyl Tile
One way to make a monochromatic design more interesting is to incorporate patterns and introduce different textures. This contemporary kitchen with clean lines has it all, from the multi-textured cabinetry to the brick accent wall to the Akadia Prescott flooring. The lighter beige tones and delicate brown grains compliment the darker browns throughout the cooking space. The 7x48 wood-look planks are 100-percent waterproof, so you won't have any problems adding LVT flooring to your kitchen.
Braly Cyrus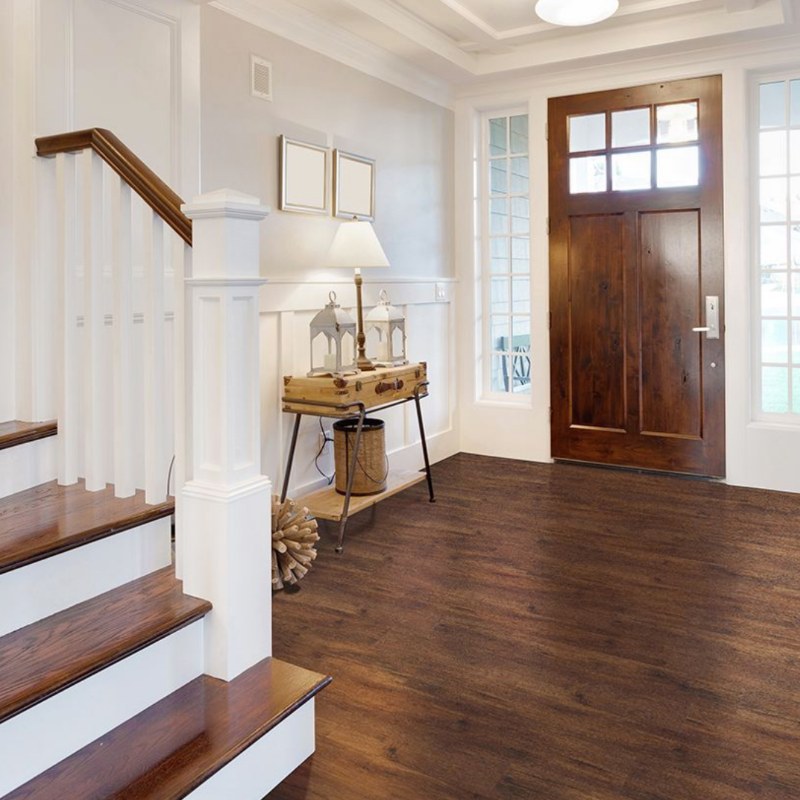 Featured: Braly Luxury Vinyl Tile
LVT flooring is actually a perfect choice for high traffic areas like a foyer because of its durability. The coloring of the Braly Cyrus, with its elegant brown tones, darker knots, and rich hardwood appearance, seamlessly blends in with the other wood tones on the front door to the stairs. The deep browns in this traditional design contrast beautifully with the white moldings and cream-colored paint. Cleaning the front entryway more often will keep the 7x48 LVT planks looking great!
Finely Cyrus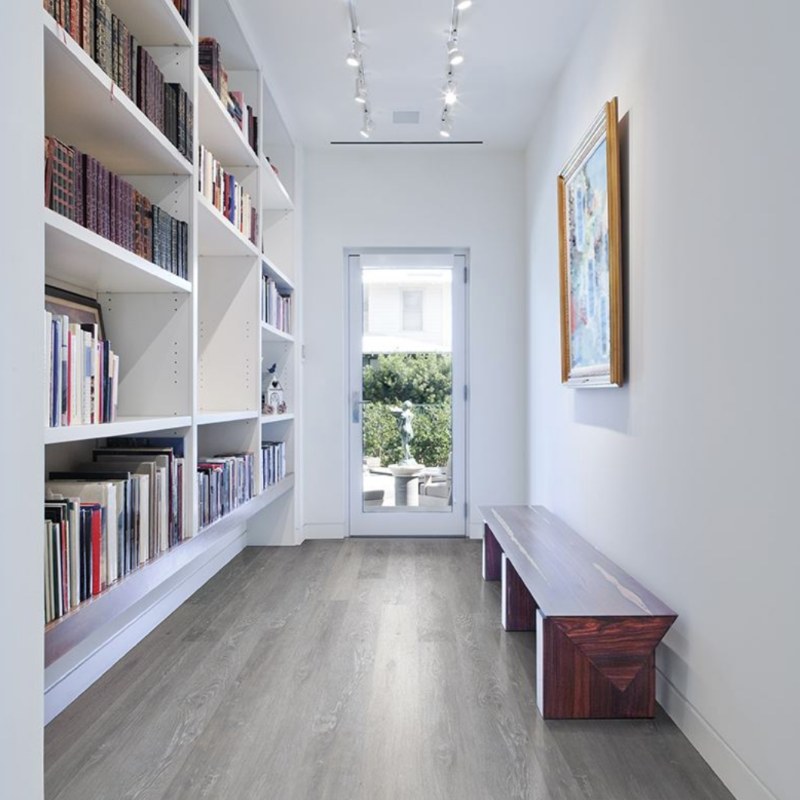 Featured: Finely Luxury Vinyl Tile
Functional design is smart design, and this small hallway was turned into a simple study with a bench, bookshelves, a piece of art, and some lighting. These durable vinyl floor tiles are great for spaces with access to the outdoors, and the subtle greys and greiges in the Finely Cyrus 7x48 planks lend elegance to this minimalistic space. Since the shelves are off the floor, the area will be easier to mop without worrying about water damaging the books.
Woodrift Gray Katavia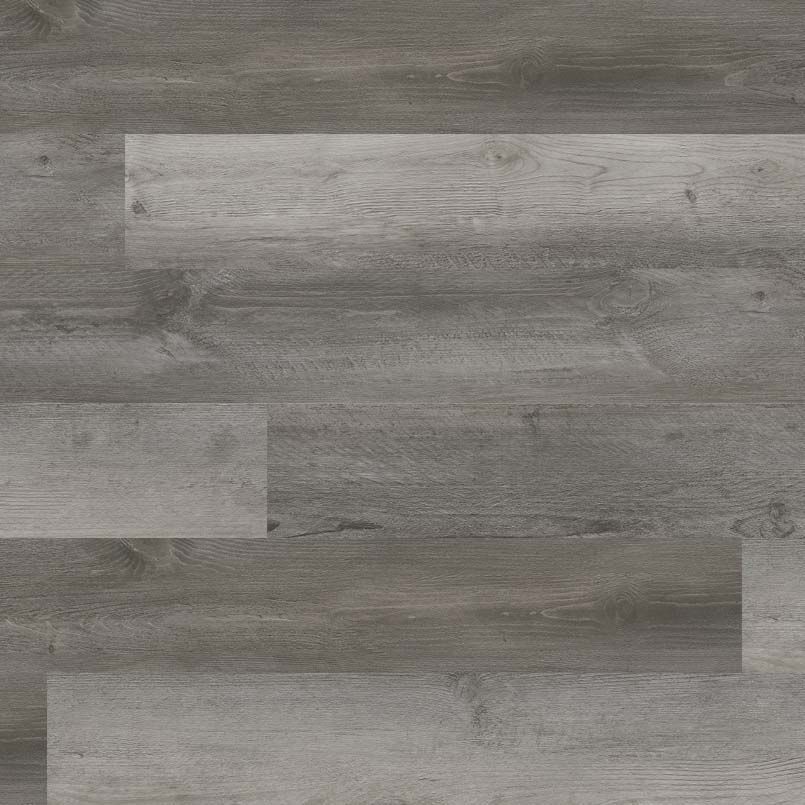 Featured: Woodrift Gray Luxury Vinyl Tile
With a closer look at LVT flooring, you can see how far vinyl has come thanks to the three-dimensional printing. Products like Woodrift Gray Katavia come with the realism and depth you'd find in real hardwood but with a high-performance layer that makes it completely waterproof and resistant to dents, stains, and scratches. This 6x48 vinyl plank flooring features an authentic weathered wood look with a gorgeous gray background and well-defined knots and grains.
You can feel confident installing vinyl flooring in any room of the house because you get both practicality and style. The easy-to-clean flooring keeps your home looking clean, and MSI's Everlife LVT collection comes in a wide range of colors and patterns to give you on-trend flooring at an affordable price.
More Information on LVT Flooring
Is It Necessary to Level the Floor Before Installing Luxury Vinyl Flooring?
Does Luxury Vinyl Flooring Go Well with a Granite Countertop?
What Most People Don't Realize About Luxury Vinyl Flooring
Is Luxury Vinyl Flooring in the Bathroom a Good Idea?
Considering Installing Luxury Vinyl Flooring?
Read This First! Wood Look Game Changers: Introducing Everlife Luxury Vinyl Flooring