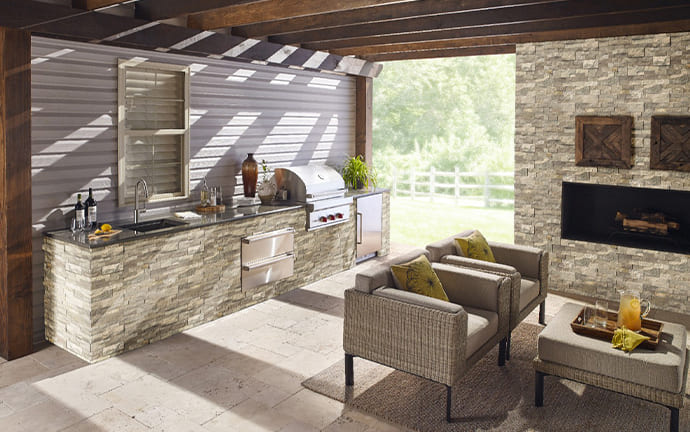 Create Seamless looks with matching stacked stone and paver combinations
Open the door to design freedom. The Rockmount + Paver Collection offers a dynamic array of stacked stone panels and matching pavers to deliver a seamless interior/exterior look. A range of textures and colors in natural stone and porcelain allows you to create spaces that speak to your unique style and carry it through from room to room to out the door.
From floors, patios, and walkways to fireplace and barbeque surrounds, planter walls, and backsplashes, this collection is a perfect way to enhance your design.
Complete the look
Whether you are updating your interior or creating a new outdoor oasis, the design possibilities are endless. Consider mixing wood, pebbles, or patterned tile to complement your stacked stone and pavers. Whether your style is modern, bohemian, classic, or farmhouse chic, MSI's extensive portfolio of surface solutions has everything you need to complete the look.