03/23/2017 - MSI Set to Unveil New Collections to International Crowd at Coverings
03/23/2017
MSI is gearing up to roll out its latest collection of new surface Coverings trade show next month. The event will be held at the Orange County Convention Center in Orlando, Florida, on April 4-7, 2017. MSI, the largest premium surface supplier in North America, will introduce a wide variety of cutting-edge collections—including porcelain, ceramic, quartz, and recycled glass — at booths #3880 and #4080.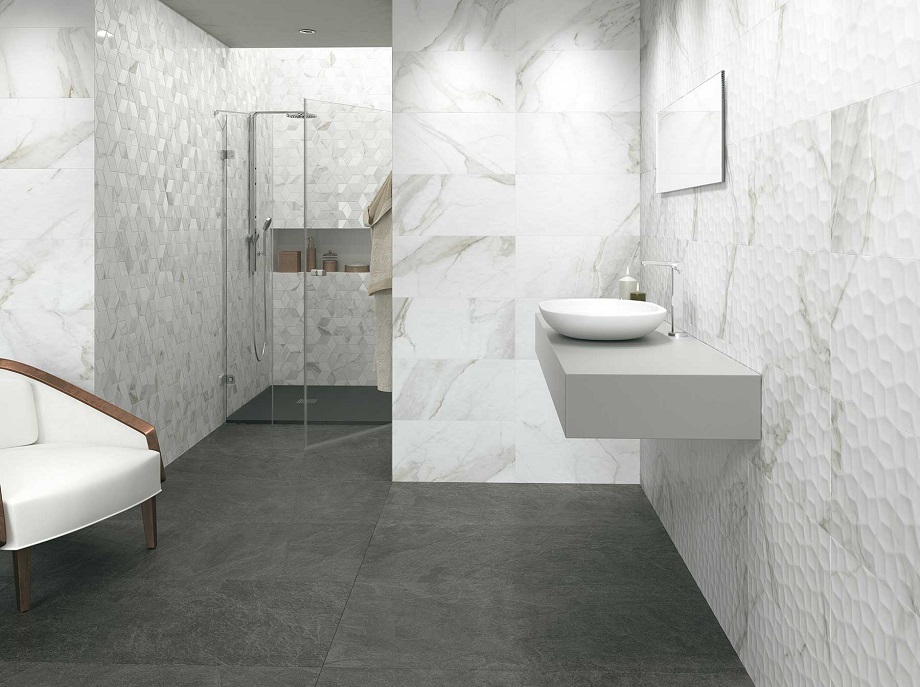 The market continues its trend toward more 3D wall tiles, wood lookalikes, and geometric patterns. MSI addresses the demand with a newly expanded porcelain and ceramic tile lineup featuring standouts like Adella and Kenzzi Porcelain. For homeowners looking to create statement walls with imaginative designs and textures, Adella Porcelain & Ceramic offers a modern palette in large format, 3D ceramic wall tiles with coordinating porcelain floor tile. Kenzzi Porcelain provides the timeless look of encaustic tiles in stylized flowers and mod geometrics in floor and wall tiles. The team will present other unique lines like Watercolor Porcelain plank tiles with a light-as-air brush stroke design, and Brickstone Porcelain which is inspired by stacked stone and brick looks. One of the most versatile debuts, Livingstyle Porcelain, is an indoor/outdoor large format tile collection with pavers, designed to capture the raw beauty of limestone. Turin Ceramic features an economical large plank floor tile with never-seen-before linear wood looks. Attendees can also peek at the reimagined Recycled Glass decorative mosaics line, complete with natural stone, textile, and wood-inspired tiles in trendy hex and subway patterns.
A coast to coast obsession with quartz countertops has generated a wave of new styles in the company's Q Premium Natural Quartz collection. Seven innovative new colors offer designers, architects, and builders more options for creating a dreamlike space for their clients. From the whispery veining of Carrara Marmi™ to the even softer ones in Carrara Caldia™ to the dramatic movement in Calacatta Laza™, each of these new selections take a style cue from luxurious white marble – right down to the realistic veining. As the trend for concrete looks escalates, the team will also introduce two new concrete finish styles in Babylon Gray Concrete-Finish™ and the black stunner Midnight Majesty Concrete-Finish™
Rup Shah, President at MSI, said, "We remain focused on next generation design trends that combine high-quality materials with innovative technology to bring authenticity, durability, and affordability to all the varied global styles we offer. With 25,000 people in attendance at Coverings, there isn't a more exciting venue to reveal new additions to our line. Since we share a common passion for bringing the best of the best surfaces to the U.S. market, the event is always inspirational."
MSI is also proud to announce that two members of its team will deliver noteworthy presentations at the conference. Emily Holle, Director of Trend and Design, will share inspired tips on planning a phenomenal showroom in her talk Site Lines - Tips from the Trade on Designing Showrooms Allyson Humphries, Sales Director, will contribute to the  Women in Stone Speed Mentoring & Leadership Workshop– a cutting-edge network-building discussion focused on personal branding.
To learn more about the show or to schedule an appointment with MSI representatives, please visit our Coverings webpage.
Founded in 1975, MSI is the leading supplier of premium surfaces in the U.S. - including flooring, countertops, decorative mosaics and wall tile, and hardscaping products. The company offers an extensive selection of granite, marble, porcelain, ceramic, quartz, glass, quartzite, among other styles. Headquartered in Orange, California, MSI has distribution centers across the United States and Canada and maintains over 125 million square feet of inventory, imported from over 36 different countries on six continents. For more information on MSI, visit www.msisurfaces.com