04/27/2017 - M S International, Inc. Releases Five New Porcelain and Ceramic Tile Collections
04/27/2017
M S International, Inc. Releases Five New Porcelain and Ceramic Tile Collections
M S International, Inc. (MSI) is proud to announce the release of five new tile collections: Adella, Dymo, Kenzzi, Watercolor, and Upscape. The increasing demand for textured, patterned, and 3D tiles — along with the continued popularity of woo d looks and white marble looks — inspired these trend-forward porcelain and ceramic tile lines.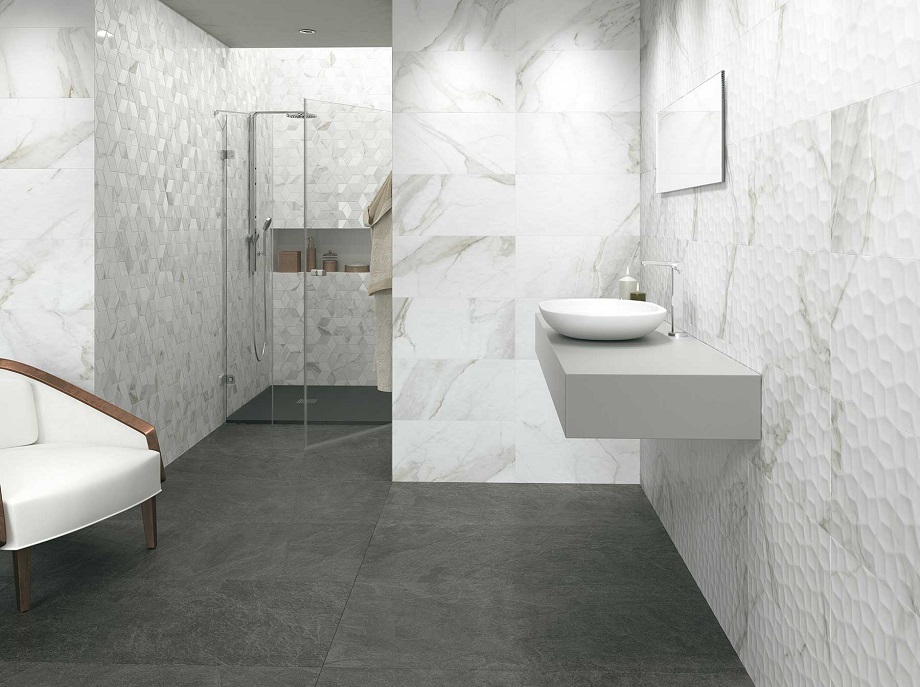 Adella makes a style statement with touchable textures, 3D designs, and playful patterns. Offered in 12x24 ceramic wall tile and coordinating 18x18 porcelain floor tile, Adella is available in contemporary colorways, including white marble looks.
Dymo is a sleek, all-white ceramic wall tile collection. Offered in 12x24 glossy tiles, this modern ceramic line includes versatile patterns with creative 3D effects that mix and match easily to achieve one-of-a-kind looks.
Kenzzi echoes the timeless look of European encaustic tiles, with modern influences. From stylized flowers to playful patterns, this porcelain and ceramic tile line creates intriguing rug patterns, backsplashes, and accents walls. Kenzzi is available in 8x8 and 5x5 square tiles, and a 7x8 hexagon tile.
Watercolor Porcelain is an artful marriage of practicality and style. Light-as-air brush strokes in white, gray, and cream hues combine to create a Zen-like modern aesthetic. Suitable for living spaces and kitchens, to wet zones and commercial areas, this Italian glazed porcelain collection features 12x24 tiles, 6x36 planks, as well as matching chevron backsplash tile and bullnose trim.
Upscape is a refreshing interpretation of the rich wood floors found in Early American farmhouses. Featuring three distinct, deep-hued stained wood colors, this porcelain tile collection is suitable for residential and commercial projects, and is available in 3x18 and 6x40 matte finish planks.
Sam Kim, Vice President of MSI, comments on the new releases, "We're very excited about these porcelain and ceramic tile collections, as they not only reflect the hottest emerging design trends — especially with regard to texture and 3D looks — but also the most sought-after colorways" He continues, "Not only that, but by leveraging cutting-edge printing technology we're able to offer these high-style looks at affordable price points — which is a key component of our company mission."
Explore MSI's entire Ceramic Tile and Porcelain Wall Tile lines, then take a closer look at the Adella, Dymo, Kenzzi, Watercolor, and Upscape collections.
Founded in 1975, MSI is the leading supplier of premium surfaces in the U.S. - including flooring, countertops, decorative mosaics and wall tile, and hardscaping products. The company offers an extensive selection of granite, marble, porcelain, ceramic, quartz, glass, quartzite, among other styles. Headquartered in Orange, California, MSI has distribution centers across the United States and Canada and maintains over 125 million square feet of inventory, imported from over 36 different countries on six continents. For more information on MSI, visit www.msisurfaces.com