03/05/2019 - MSI Receives Award for Expanding the Market for Ceramic Tile
03/05/2019
MSI, North America's Leading Supplier of Premium Surfaces, has been recognized by the Valencian Institute for Business Competitiveness (IVACE) in the category of EXPANSION for ceramic tile.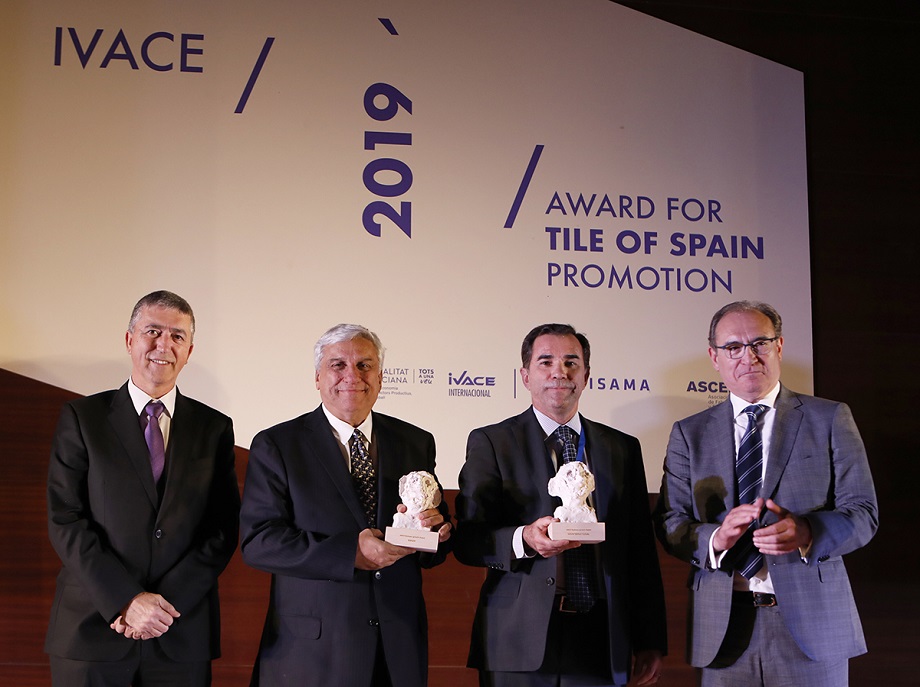 Paulo Pereira, MSI Senior Merchant, attended a tribute gala in Valencia, Spain to accept the honor. The award recognizes MSI for its contribution to the promotion of ceramic tile and its significant volume of tile imported in 2018.
He comments, "MSI is not only one of the nation's leading tile importers, but also one of the largest Spanish tile importers in the US. It's a distinction we're quite proud of, especially as we are continually looking to make ceramic tile more affordable and accessible." "By offering tile at a reasonable price we're strengthening our position as an affordable luxury brand."
Pereira adds, "Exports of ceramic tile to the US have increased over the last five years and MSI has been a significant driver of this trend. We're importing more ceramic tile than ever before, as the US consumer is embracing tile for its wide range of looks, durability, and competitive price." According to the most recent figures for the Department of Commerce and Tile Council of North America, the US market consumed 3.05 billion sq. ft. of ceramic tile in 2017—up 5.6% from 2016.
While in Spain, Pereira appeared on a Valencia television news channel alongside the President of the Spanish Ceramic Tile Manufacturers' Association (ASCER), Vicente Nomdedéu.  Nomdedéu explained that the United States was the first market selected in IVACE awards due to its "seriousness, prestige and its enormous potential."
Founded in 1975, MSI is the leading supplier of premium surfaces in the U.S. – including flooring, countertops, decorative mosaics and wall tile, and hardscaping products. The company offers an extensive selection of quartz, natural stone, porcelain, ceramic, luxury vinyl tile and glass among other materials. Headquartered in Orange, California,MSI has distribution centers across the United States and Canada and maintains over 150 million square feet of inventory, imported from over 36 different countries on six continents. For more information on MSI, visit msisurfaces.com