Genuine Wood Looks In Luxury Vinyl Tile
May 10, 2019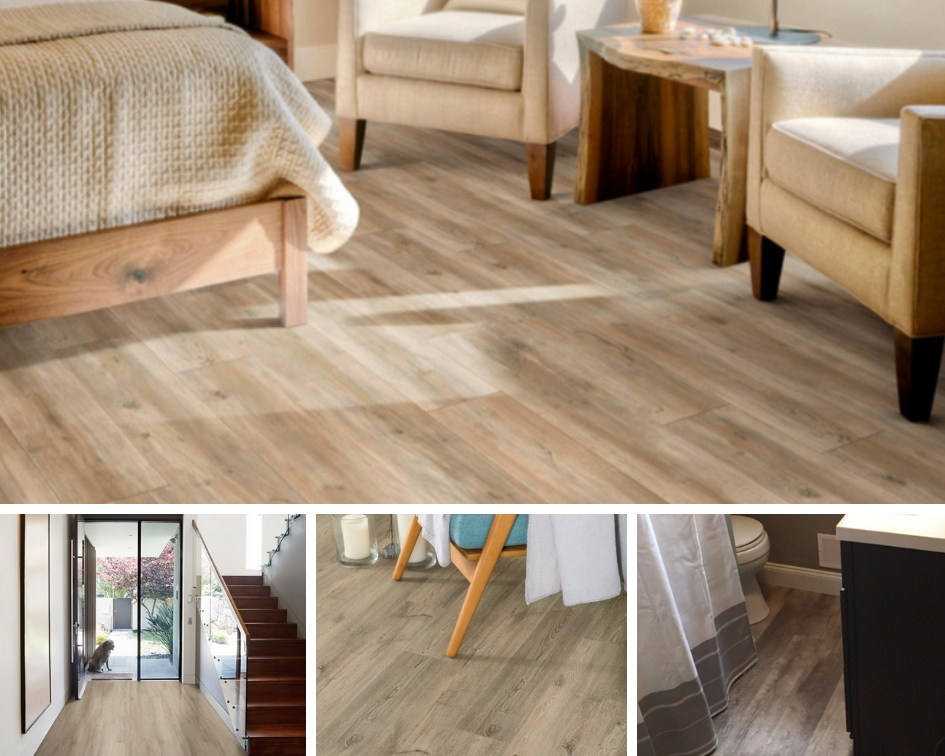 Hardwood floors are luxurious, beautiful, and timeless. But, natural hardwood floors are not suitable for every budget, or every home. Fortunately, with the advent of new manufacturing practices, you can enjoy the look of natural hardwood in a durable and budget-friendly luxury vinyl tile.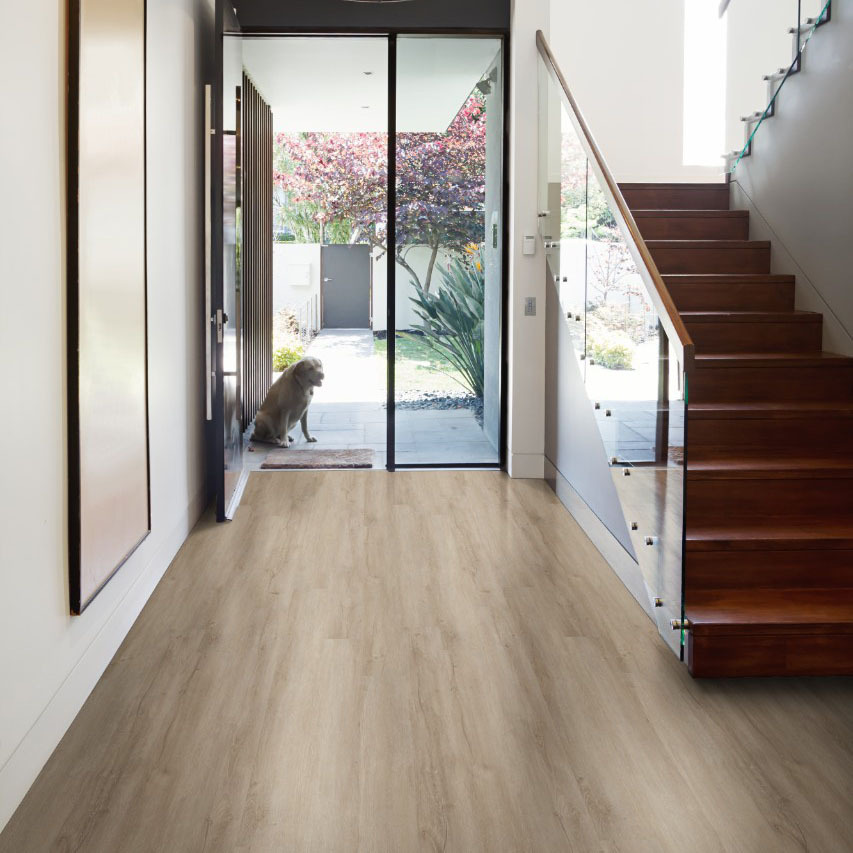 Featured: Sandino
Do you have dogs? Their nails are notorious for marking up hardwood floors, and their wet, muddy feet can cause damage to the finish of natural wood floors. If you love the look of hardwood, luxury vinyl tile (or LVT) is a perfect substitute. It never needs refinishing or waxing to maintain its look, and it cleans up quickly with sweeping and mopping. In contemporary homes, Sandino luxury vinyl tile flooring adds a touch of texture with the natural look graining, adding warmth and character to any space. Go ahead, let your buddy through the door! Luxury vinyl plank flooring will be your best friend's, best friend.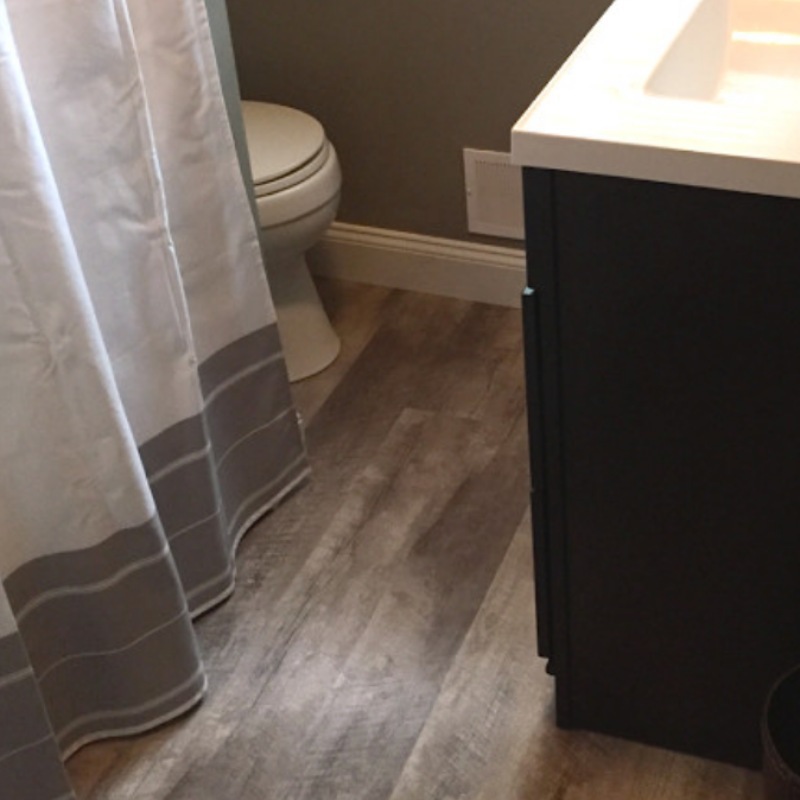 Creqte a similar look with MSI's Reclaimed Oak (Photo Credit: Houzz)
In entryways, laundry rooms, mud rooms, kitchens, and bathrooms, LVT flooring is an excellent choice because it cleans up quickly and is moisture resistant. Our Reclaimed Oak LVT has a weathered look that complements design styles from traditional farmhouse style to eclectic modern lofts. Reclaimed natural hardwood floors are one of the most expensive flooring products on the market today, but you can get the look without busting your budget by using LVT floor tiles.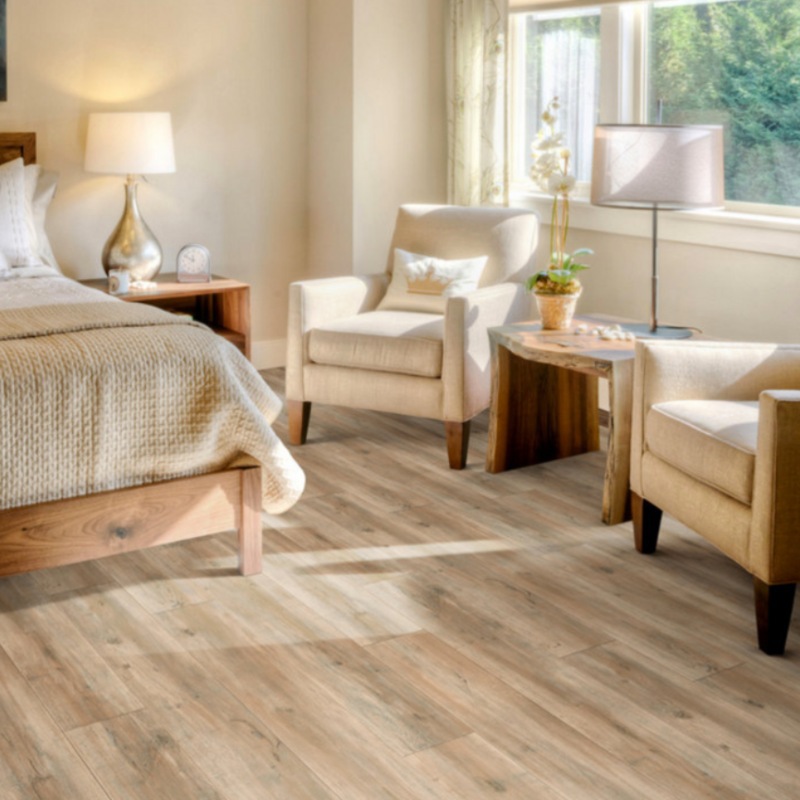 Recreate this look with MSI's Akadia (Photo Credit: Houzz)
If you love hardwoods with rich veining, take a look at our Akadia luxury vinyl tile. Akadia is from our Everlife Rigid Core Collection, and it is 100% waterproof, dent resistant, and scratch resistant. But more importantly, Akadia looks like genuine hardwood—rich with grains and knots that speak to the essence of an exotic hardwood floor, without the need for specialized care or a second mortgage. This premium surface style is perfect for creating a homey and welcoming vibe in your home.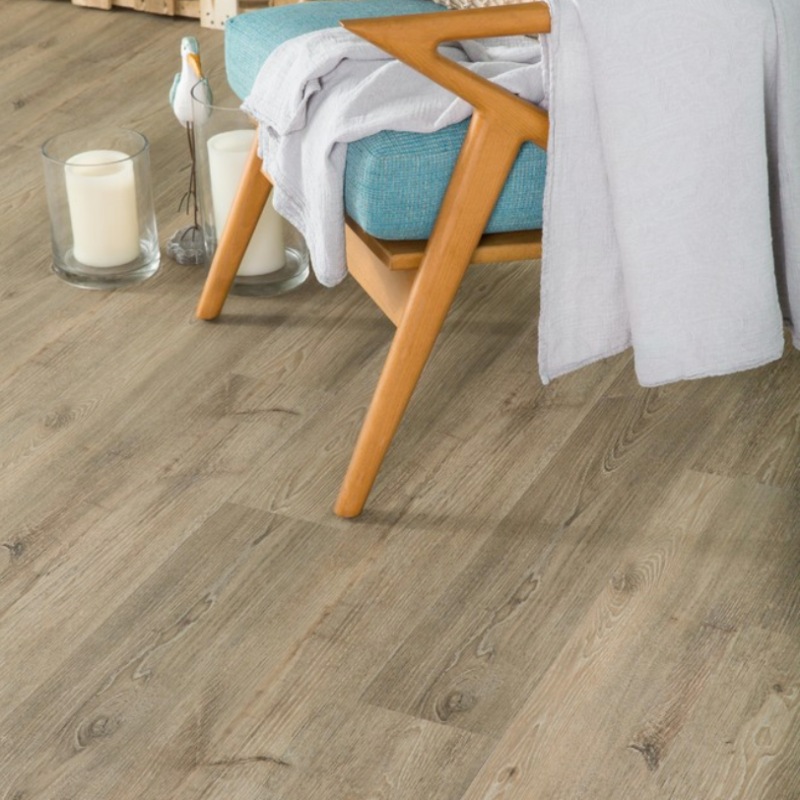 Featured: Twilight Oak
You can't get much more traditional than oak flooring.If you love the look, but don't love the cost or the care, take a look at our Twilight Oak luxury vinyl plank flooring. Twilight Oak has a subtle weathered look—not as rustic as our reclaimed LVT looks—making it the ideal timeless flooring choice. Unlike most oak flooring, this LVT style doesn't have a yellowish or orange undertone. Instead, at its base, it is more beige and gray giving it its sophisticated appeal.
Create a similar look with MSI's Charcoal Oak (Photo Credit: Houzz)
If you have a more modern sensibility in your design style, there we offer several luxury vinyl flooring choices for you! For example, our Charcoal Oak LVT adds a darker grounding greige tone that anchors modern design effortlessly. The look is at once classic and on-trend allowing modern design features including strikingly graphic walls, to be the star of the space.
Is luxury vinyl tile the best-kept secret in the home improvement/design world today? We think so! It is durable, resistant to damage, and it comes in a wide range of colors and styles—from traditional to modern, and every style in between. To keep it at its best, sweep or dry mop daily to remove the day's grit and grime and use a damp mop to wipe up any spills. That's really all the care that LVT requires to keep it looking its best—giving you more time to enjoy your home, instead of cleaning it.
More on Luxury Vinyl Tile
Luxury Vinyl Tile for High Traffic? Yes You Can!
Breaking Down the Cost of a DIY Install of Luxury Vinyl Tile Flooring
The Cyrus Series - Easy Install Luxury Vinyl Tile
Luxury Vinyl Tile vs. Hardwood Flooring: Only You Know the Difference
Check out this luxury vinyl tile pricing guide to learn more about costs. And here are some options on where to purchase Luxury Vinyl Tile.
Are you still deciding which vinyl flooring is right for you? Learn the differences between Luxury Vinyl Plank and Luxury Vinyl Tile. LVT Flooring provides upscale looks for homeowners of all incomes. Learn more about the latest Luxury Vinyl Tile trends and styles.
READ MORE ABOUT WOOD LOOK TILE:
Country River Collection: Naturally Elegant Wood Look Porcelain Tile
Signature Wood Look Luxury Vinyl Flooring Without the Worry
Insider Tips For Laying Plank Wood Look Tile Flooring