Mosaic Monday: Shapes Take Center Stage On Walls
September 19, 2016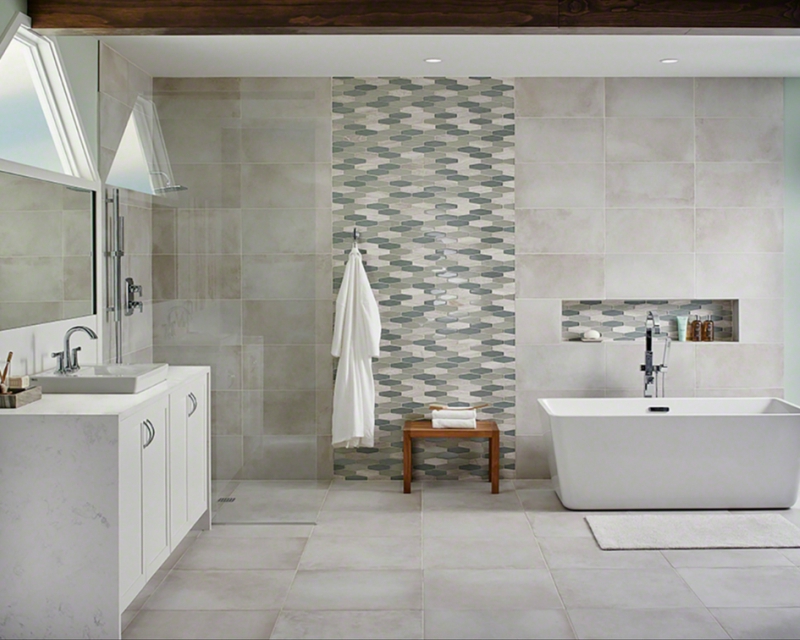 Geometric shapes and repetitive patterns have been used for millennia as design elements – and for good reason. It creates a sense of symmetry, which is pleasing to the eye and comforting. People are naturally drawn to familiar shapes and repetitive patterns, even when intricate designs are incorporated.
Great design using geometric shapes is mainly about scale – matching the size of the geometric pattern to the available space in the room, not too large or too small – and modernizing through the use of unexpected patterns and materials. MSI's specialty shape mosaic wall tiles offer a range of options including multi-textured, multi-hued combinations and graceful, appealing patterns. Use them as accent walls, a kitchen backsplash, flooring, anywhere you need a little extra "pop."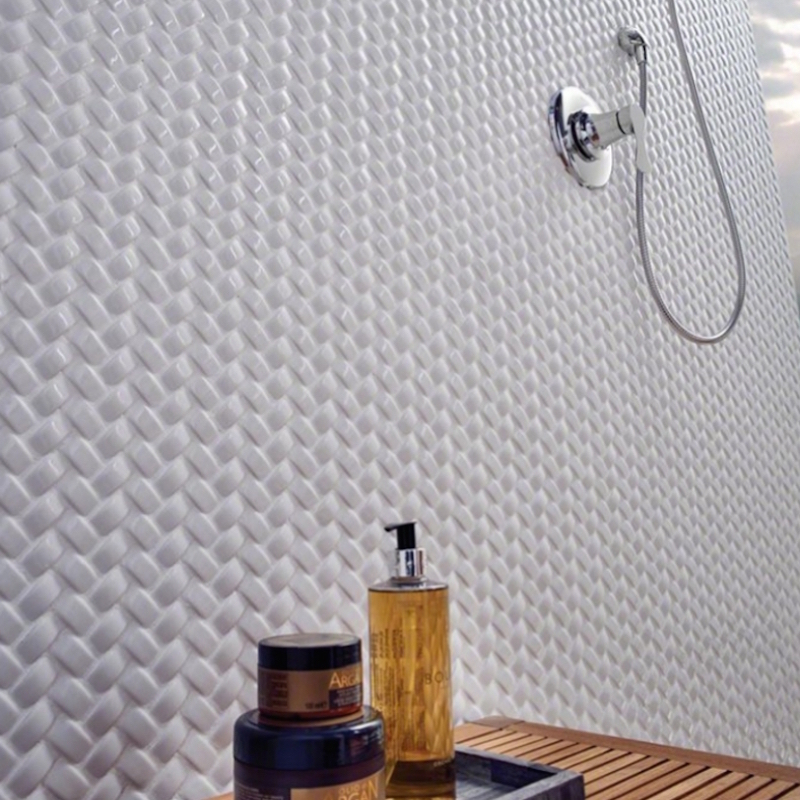 Featured: Whisper White Arched Herringbone
Whisper White Arched Herringbone is a textured, 3-dimensional ceramic tile that is created for dramatic vertical installations such as backsplash tile, accents and borders. You could even use it on the wall surrounding a bathtub or shower – although it's textured, the easy-care, stain- and mildew-resistant ceramic surface is easy to keep clean.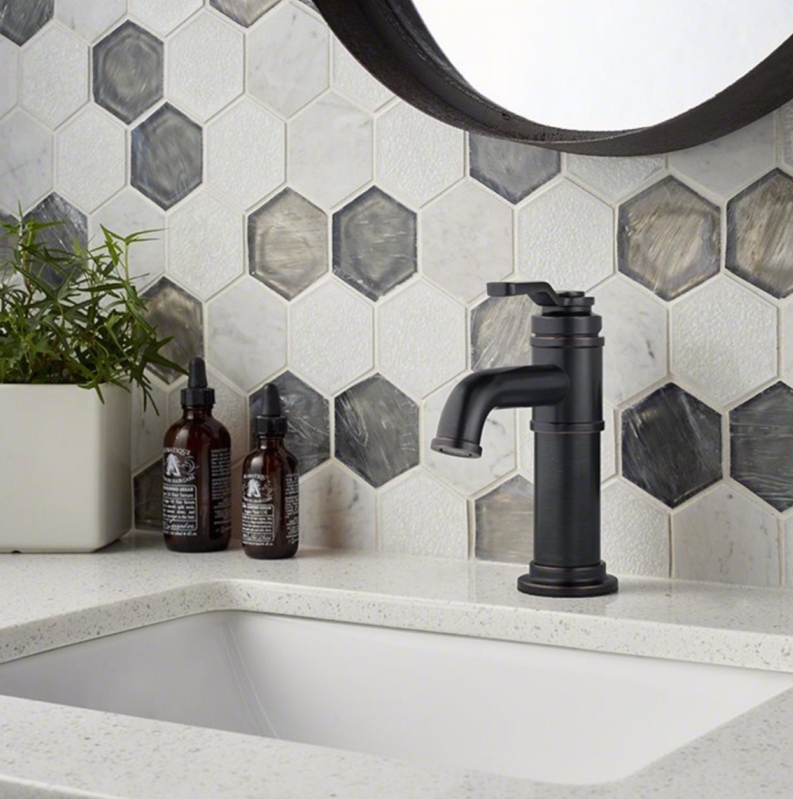 Featured: Circa Zirconia 3" Hexagon
Circa Zirconia 3" Hexagon Pattern features a combination of shades and textures – smooth and solid stone, crackled glass, translucent glass tile – in white, pale, and mid-tone gray. When installed on a whole wall, or even a smaller backsplash, it lends a modern twist to a classic pattern.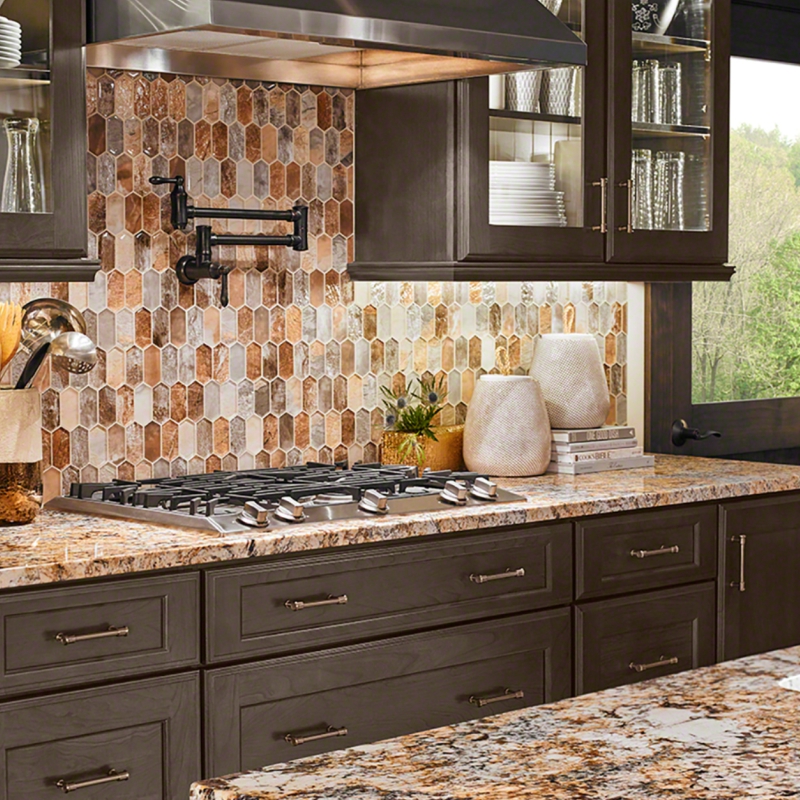 Featured: Taos Picket Pattern
Taos Picket Pattern combines crystallized glass tiles in an elongated hexagon referred to as a "picket." With shades of gold, brown, gray, and taupe, and marble-inspired veining, this mosaic is a neutral colorway that's anything but drab. Install this pattern either horizontally or vertically, the choice is yours!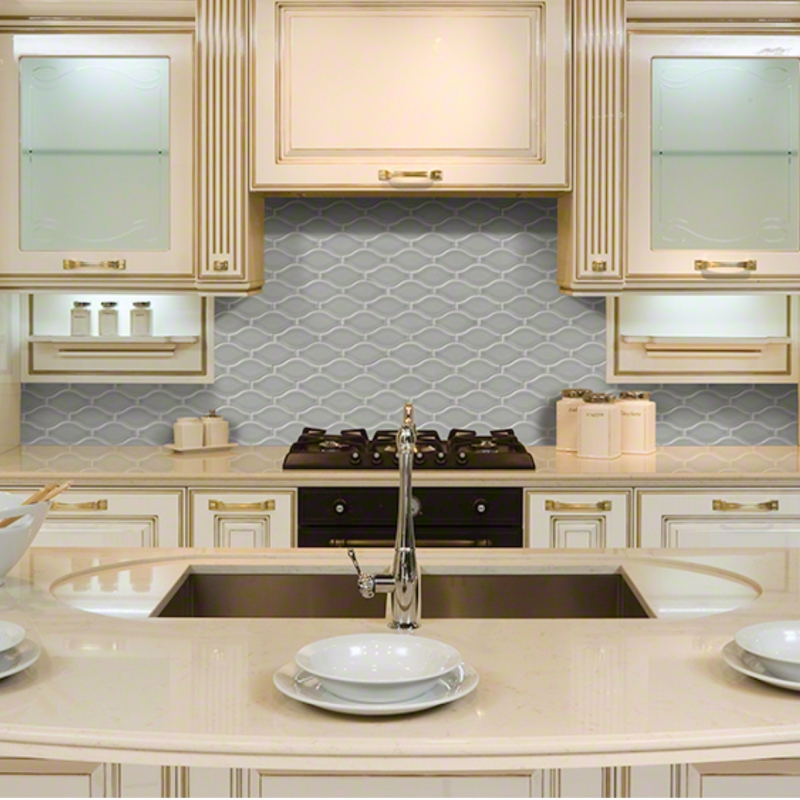 Featured: Morning Fog Ogee
Morning Fog Ogee Mosaic Tiles offer an unusual, eye-pleasing curved-tile pattern with relaxing tones of gray. The surface is crackled, or "crazed" like antique pottery, which adds even more visual interest and character. Ideal for accent walls, a kitchen backsplash, and even countertops, this mosaic blends beautifully with natural stone, other types of tile, and wood cabinetry.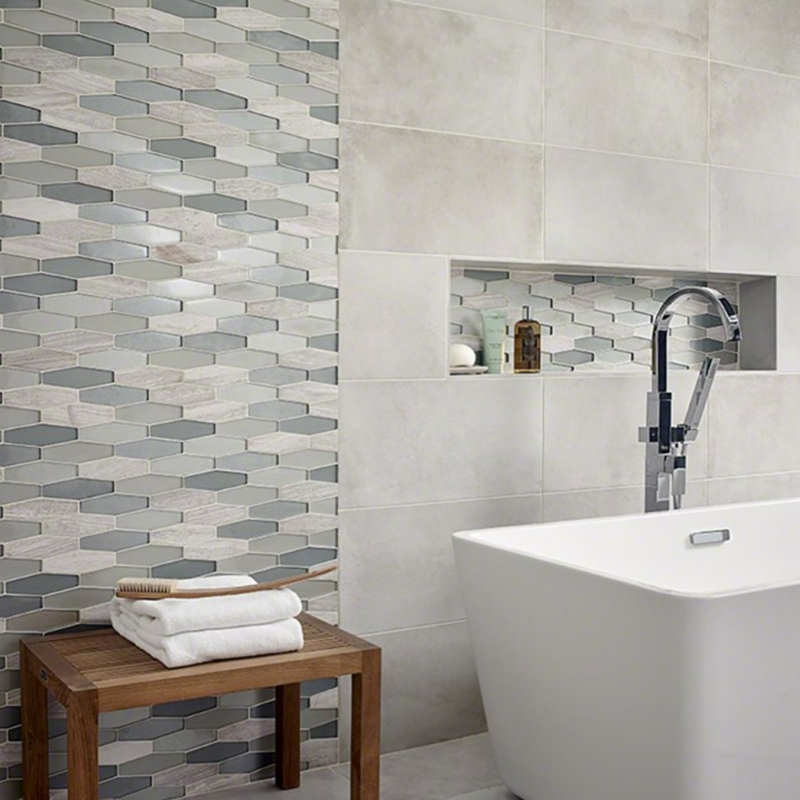 Featured: Europa Elongated Hexagon
Europa Elongated Hexagon is an elegant, modern twist to the classic hexagon mosaic. This colorway features a cultivated combo of glass and stone in shades of beige and gray, with textures and natural veining that create a look that's almost 3-dimensional. It's great for adding interest to a small section of wall, as a backsplash or an inset accent.
Any of these mosaics work beautifully as backsplashes – an important design element in a kitchen or bath, because it's one of the most visible parts of the room, tying together other elements and appearing right at your eye-level! Use our Backsplash Visualizer Tool to make sure you get it just right. MSI has tons of options to choose from, each with impeccable style and quality.