Tips From The Trade: Top 5 Tips For Remodeling A Kitchen
August 10, 2016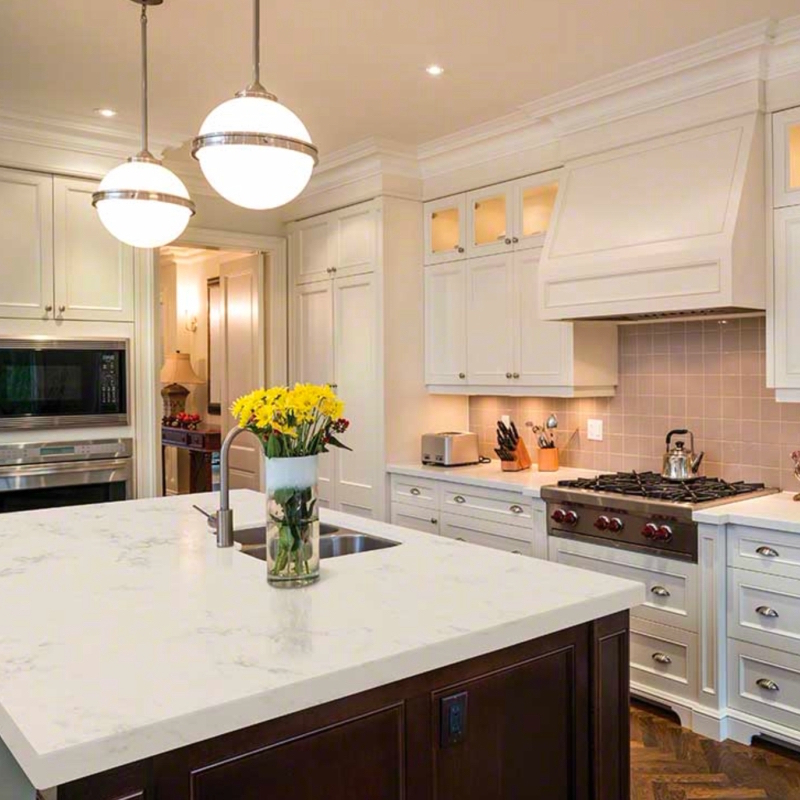 When it's time to give your cooking space a face-lift, there are a number of factors to consider. Are you designing a new space in your forever home, or are you looking for the best bang for your buck for when you sell your property? Are you constantly cooking scrumptious meals and delicious desserts, or do you prefer to host your dinner parties with catered cuisine?
Decide on how you will utilize your kitchen first, before making design decisions like whether to go with granite countertops or marble countertops.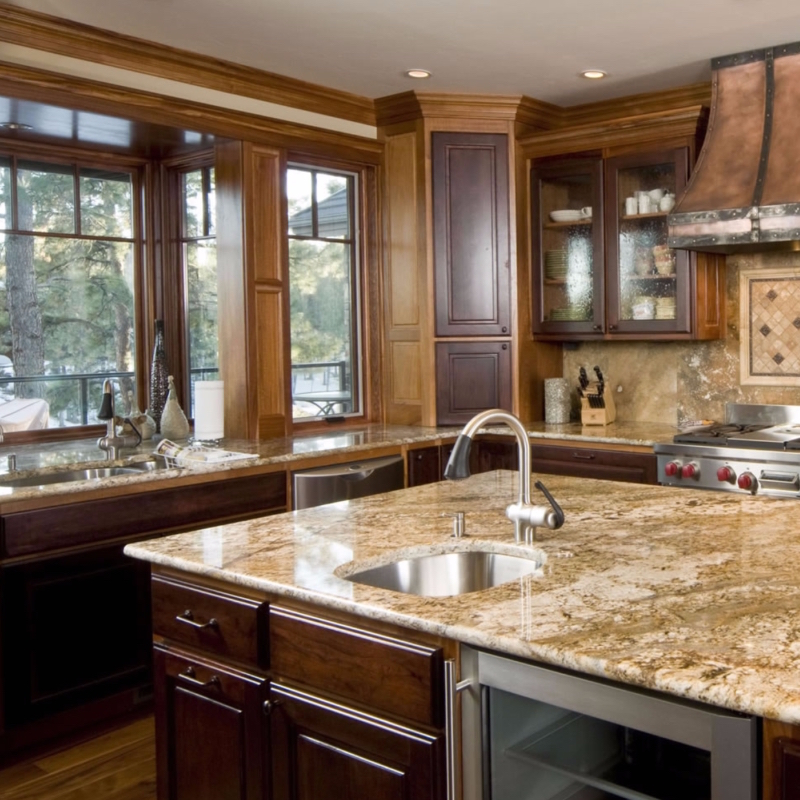 Featured: Mascarello Granite
A space that looks good is important, but you won't be happy with the end results if they don't work well for you and your family. Keeping your own lifestyles and goals in mind, here are five easy tips for combining form and function in your kitchen remodel:
#1. Consider Durable Flooring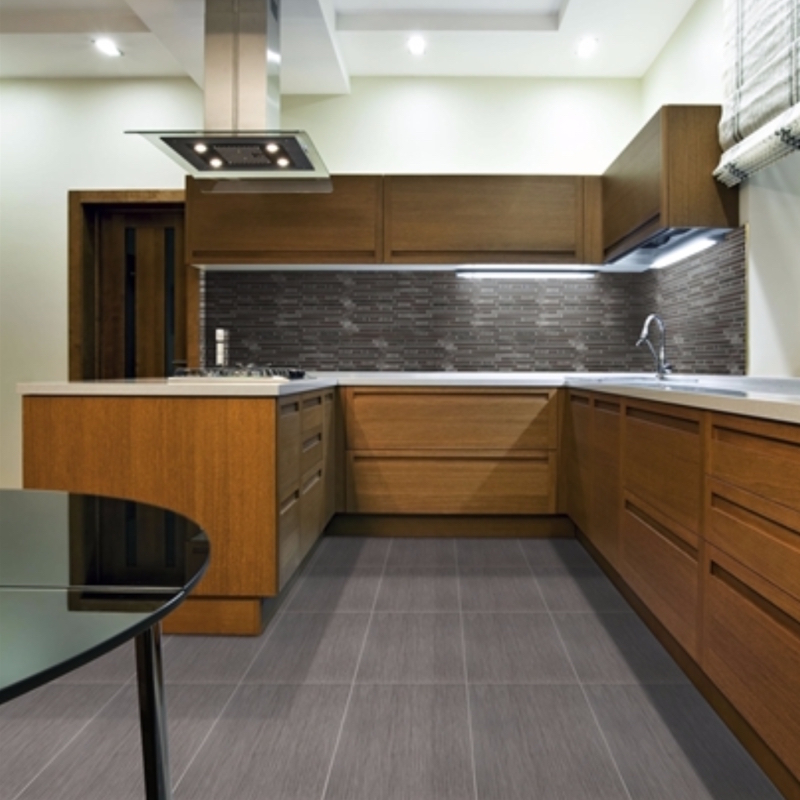 Featured: Graphite Porcelain Tile
If you have an active family and are constantly finding day-old spills in your kitchen, consider choosing tile flooring instead of wood or vinyl flooring. Tile is the most durable of the three, making it a good investment for high-use areas. Tile also offers endless design options. The use of large-format tiles means you will have fewer grout lines to clean and fewer crevices for crumbs to hide.
#2. Select Functional Countertops
Countertops are as much a functional showpiece as any kitchen appliance. Natural stone counters add value to your home and also last a lifetime. There are so many options for stone countertops, and picking the perfect one may provide the inspiration and starting point for the rest of your remodel.
However, if your budget doesn't allow for a slab of marble or granite countertops, you can opt for less expensive porcelain or quartz countertops that closely mimic the look you're after. These materials are also extremely durable surfaces, so they may work even better for families looking for less maintenance.
#3. Leave the Install to the Pros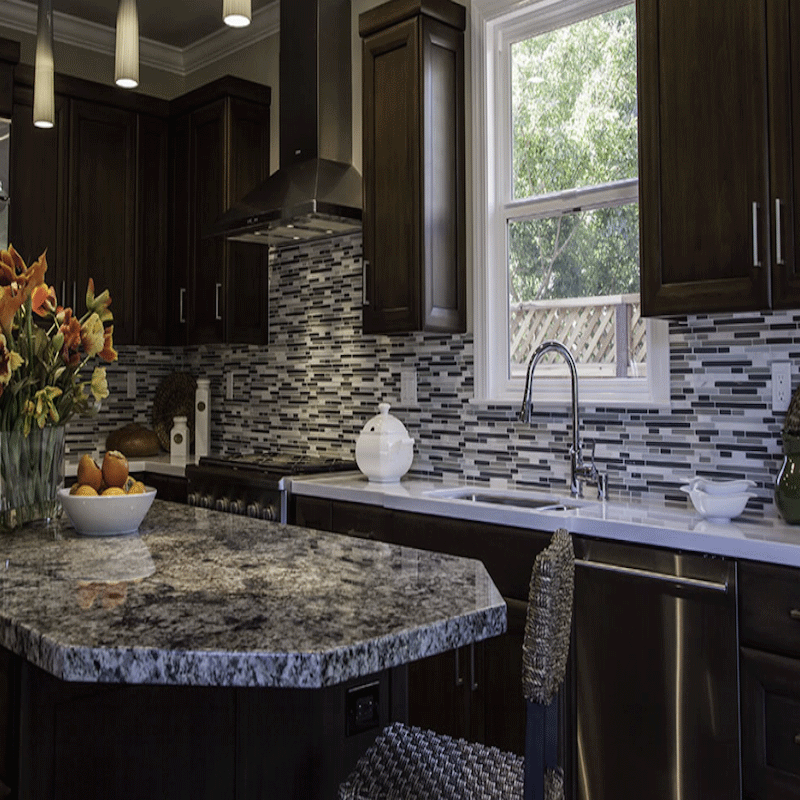 Featured: Keystone Blend Backsplash
No matter how well-honed your DIY skills, sometimes it's best to leave the installation to the professionals. There are so many steps required when remodeling a kitchen, and even one mistake could make your quality products look cheap, or even derail your entire project. Leave the measuring, cutting, balancing, and installing to the experts so you end up with perfectly placed cabinets, impeccably straight backsplash tile, and meticulously aligned countertops.
#4. Think Practicality with Kids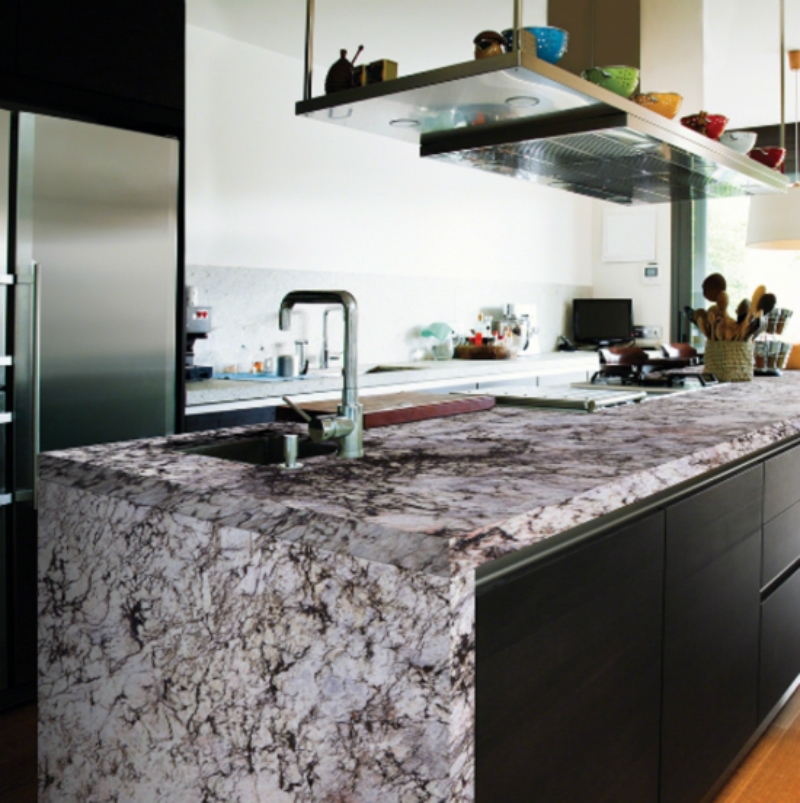 Featured: Aruba Dream Granite
An all-white kitchen with white marble might not be the best option for families with kids. Keeping children in mind during the design process—including aesthetics and functionality—is important to ensure your kitchen works for everyone. For example, you might want to install the microwave at a lower level so kids can use it too. Or, with safety in mind, you might place the stove away from the flow of traffic, or consider rounded bull-nosed countertop edges so kids won't run into a sharp edge. MSI's Countertop Edge Visualizer tool offers this and other edge profiles that suit the style and safety needs of your family.
#5. Lighten Up Your Cabinets
Featured: Keystone Blend Backsplash
There are various ways to give your kitchen cabinets a lighter look without paint. For example, you could incorporate glass cabinet doors or opened shelving with your solid-door cabinetry to give your kitchen a brighter, more open feel. This also allows you to display more decorative items or even place everyday dishes at arms reach. If that's not an option you're fond of, consider adding a cabinet-brightening backsplash instead. Create a harmonious feel by choosing neutrals that seamlessly bring together your flooring, countertops, and cabinets, or make a bold statement with mosaics that stand out.