Beautiful Warmth & Versatility In High Demand: Crema Marfil Marble
June 05, 2013
It is a rare thing indeed when uncommon beauty is delivered in abundance. When it comes to Crema Marfil Marble, MS International certainly delivers: production of Crema Marfil Marble is limited, yet MSI is the largest importer of this beautiful natural stone and offers the largest stock of this marble across the U.S. in the greatest variety, including an extensive line of Crema Marfil marble slabs, mosaics, and backsplashes.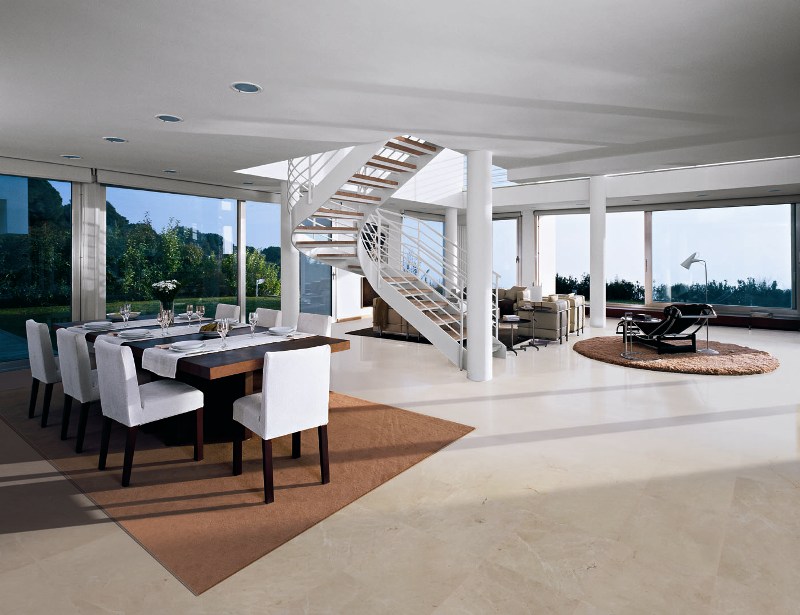 About Crema Marfil
Crema Marfil Marble is a name that identifies a family of limestone that is extracted from mountains in the region of Pinoso, located in southeastern Spain. Mount Coto and Mount Zafra are host to more than a dozen quarries which are solely responsible for supplying the world's demand for this pristine stone. MSI's supply comes from the Crema Marfil Monte Coto quarry. Located in Pinoso (Alicante. Spain), it is the largest of its kind in the world and is internationally recognized as the source of the very best cream marble—in addition to other marbles, limestone, sandstone, and Spanish Gold. The Crema Marfil Monte Coto quarry is also known for superb quality control and respectful mining techniques. The quarry functions with the environment in mind, and areas are restored when work has concluded.
These high standards for production, together with regional exclusivity, lends to Crema Marfil's elite status. The stone has gained a legendary prestige and is highly sought after internationally for premier locations like 5 star hotels. Limited availability does not entirely equate desirability- it is also the look of this marble family that makes it so popular.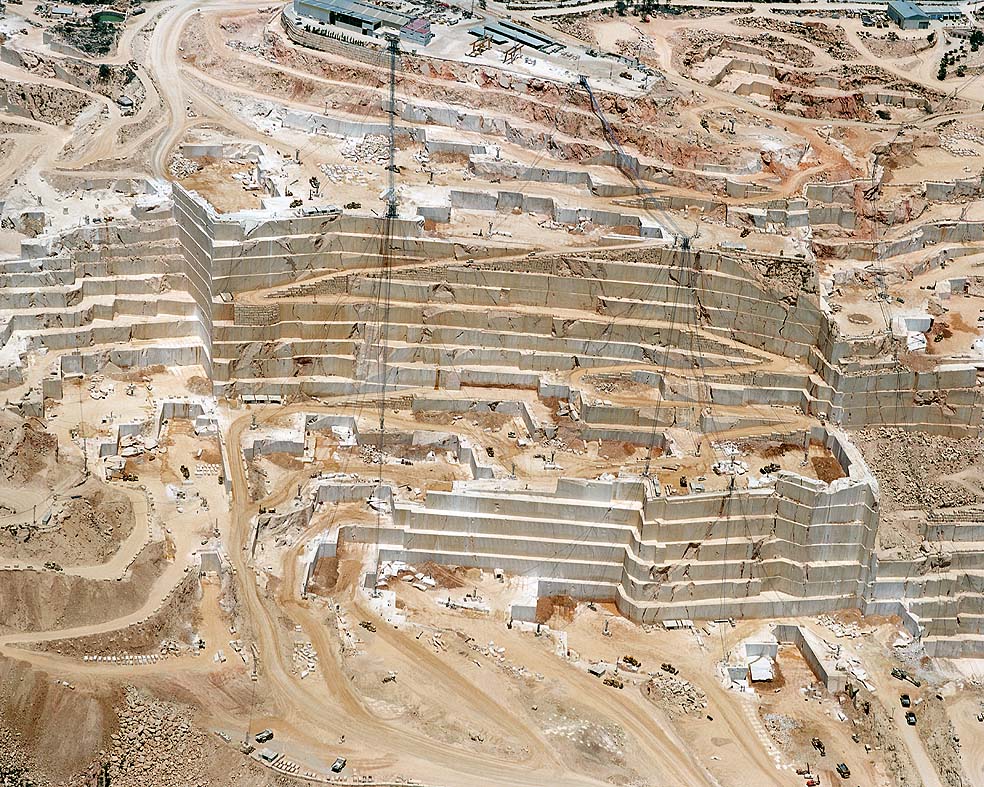 Within the family of Crema Marfil, there is a variety of choice in terms of appearance. Like any natural stone, each slab is different, sometimes markedly so. Slabs can be light or dark, uniform or variant, with heavy or delicate veins (or none at all), and may have distinguishing characteristics that lend themselves to nicknames. For example, "flower" Crema Marfil, as termed by locals, has white spots that look like blooming flowers. "Rice grain" variety offers interesting grain displays that look like smatterings of rice, though they are actually fossils. There is also "water" Crema Marfil, which looks like waving water, and "encalizado", which looks most like pure white limestone. Regardless of the characteristics within the family that differentiate one variety from another, all Crema Marfil Marble does have something in common – its primary color is a gorgeous neutral cream, and it is appreciated for both its warmth and versatility.
Applications for Crema Marfil
Crema Marfil is excellent for marble flooring, marble countertops, mosaics, and backsplashes. As arguably the world's most popular and desirable marble, Crema Marfil is a signature of high-end design, notable for a sophisticated neutral tone that works equally well in traditional and contemporary design schemes. A stone that can look dramatically different as a result of its finishing, Crema Marfil Marble is often seen as highly polished but may be honed, sanded, or hammered to fit the desired design.
Interesting cuts, like hexagon mosaics, serve as a warm backdrop to cabinetry and appliances from wood to metals, and Crema Marfil backsplashes further enhance the look of Crema Marfil countertops or other natural stone surfaces. MSI even carries Crema Marfil mixed with other stones for backsplashes. Emperador Blend Bamboo, Emperador Blend Splitface, and Ibiza Blend patterns that exemplify Crema Marfil's ability to blend beautifully with other colors and stones. It is this unrivaled versatility makes Crema Marfil Marble a first choice for discerning designers who like the flexibility to play with a complex palette of materials.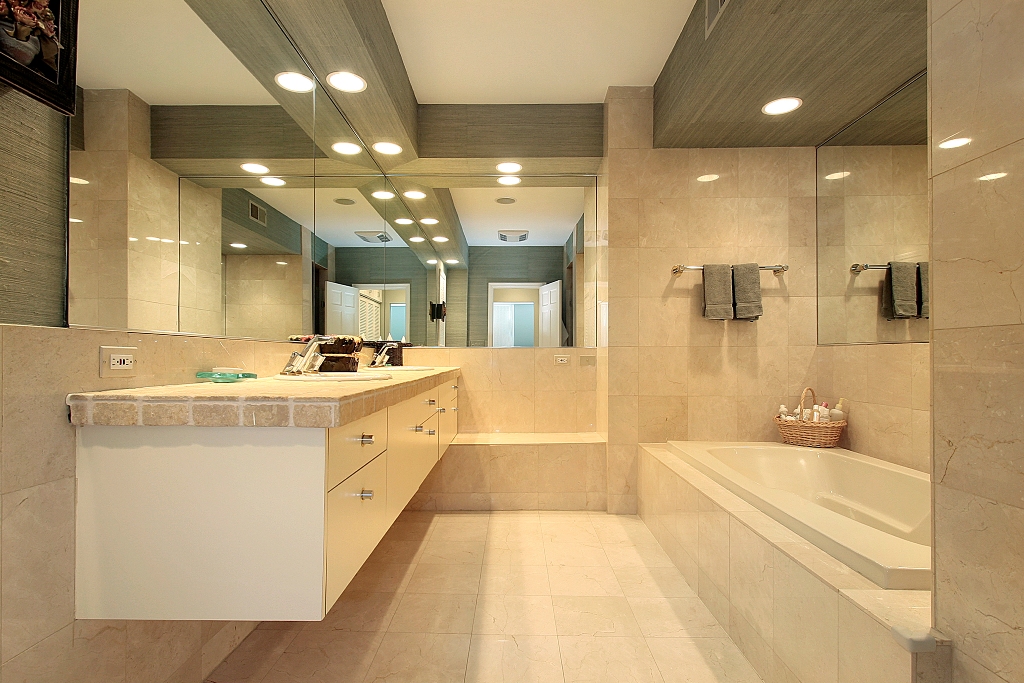 Availability of Crema Marfil
MSI brings the most popular marble in the world to the U.S. in a rare abundance!
MSI acquires the largest inventory in the United States of Crema Marfil Marble and carries the widest variety of patterns and sizes in stock, which means that this stone is easily accessible for even the smallest and largest scale projects.
We stock 3 main qualities of Crema Marfil:
Crema Marfil Classic is characterized by higher variation, some rice graining, significant veining, and dark tones. Of the three qualities, Classic is the most affordably priced and is popular for both home and residential applications.
The next category, Crema Marfil Select, is lighter and more ivory in color, and is characterized by moderate to low veining. The more pure and clear the stone, the higher the grade. Thus, the third category, Crema Marfil Premium, is the highest grade. It is ivory in color with very minimal veining and is exceedingly desirable for high-end projects.
Sizes include 12x12, 18x18, 12x24, 24x24, 6x6, and 2cm slabs and 3cm slabs for countertops, prefabs, and mosaics.