10/26/2012 - M S International, Inc. Appoints Rajesh Shah and Rupesh Shah as Co-Presidents
10/26/2012
Orange, CA, October 26, 2012 - M S International, Inc., the leading importer and distributor of countertops, flooring, wall tile, and landscaping products in North America, is proud to announce that Rajesh and Rupesh Shah have been appointed Co-Presidents of the Company. Manu and Rika Shah, founders of MSI, made the announcement at a gathering of MSI's leadership team. Rajesh and Rupesh, both graduates of the University of Pennsylvania's Wharton School of Business have been working as Executive Vice Presidents of MSI for almost ten years. In their new roles, they will be responsible for the growth of the Company through strategic thinking, developing leaders, managing and expanding the distribution network, improving the supply chain, and continuing to build MSI's product portfolio. Both brothers will also be responsible for evaluating and executing new opportunities in the marketplace.
"Raj and Rup Shah have successfully led massive efforts to make MSI a powerhouse in the flooring, countertop, wall-tile and landscaping industry. They have been instrumental in developing many product lines with fresh approaches while streamlining product purchases from over 36 countries," said Manu Shah, founder and CEO of M S International.
"As the economy continues to improve, we look forward to working with our vendors and customers to continue to make our products more accessible and affordable in the marketplace. We have been given a great foundation and thank the entire MSI team for the opportunity given to us," stated Rajesh Shah.
Rupesh Shah further commented, "We are very optimistic about our growth prospects for the next several years. As the industry returns to healthy growth rates, we have a great team in place, a wonderful pipeline of new products, innovative marketing and merchandising programs, and a defined and focused strategy. We look forward to working with our customers to help grow their businesses for years to come."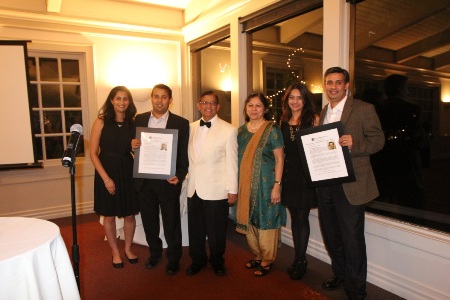 Founded in 1975, MSI is a leading distributor of flooring, countertops,decorative mosaics and wall tile, and landscaping products. Headquartered in Orange, California, MSI also maintains distribution centers in 20 major metropolitan areas across the United States and Canada. The company services a nationwide customer base, which includes leading retailers and wholesalers of surfacing products. MSI's product line includes granite, marble, travertine, slate and other natural stone products imported from over 36 countries on six continents. In addition, MSI carries a full product offering of porcelain, ceramic, glass, and quartz surfaces. For more information on MSI, visit www.msisurfaces.com.