9/9/2016 - M S International, Inc. Opens a Second Showroom & Distribution Center in the Greater Toronto Area
9/9/2016
Located in Vaughan, ON, just off Jane Street, MSI's newest showroom and distribution center is strategically positioned to service customers in the Northern and Eastern regions of GTA. The state-of-the-art building contains a 23,000 sq. ft. slab selection showroom featuring a vast assortment of over 250 colors of granite, marble, quartzite and other natural stones — as well as MSI's line of Q Premium Natural Quartz countertops. In addition, the showroom displays MSI's newest collection of on-trend flooring, decorative mosaics and wall tile, and hardscaping products made from natural stone, quartz, porcelain, ceramic, and glass.
The modern space was carefully designed to evoke a warm and welcoming vibe many people don't expect to find in a showroom setting. The customer-friendly facility also features upgraded lighting, ample walk space, and a knowledgeable sales staff that further enhance the shopping experience.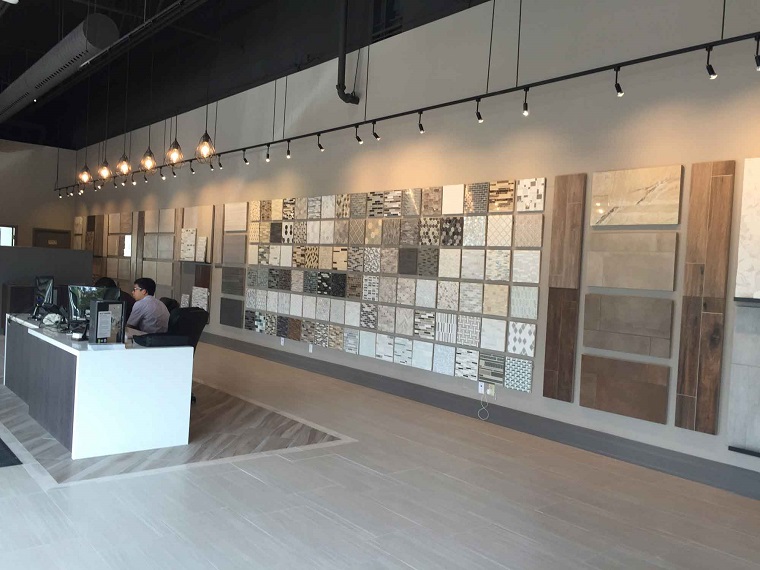 Rupesh Shah, President of MSI, adds, "We are very excited to expand our service in the Toronto area — further solidifying MSI's position as one of the largest countertop and flooring suppliers in the region. This new facility also allows us to provide a more convenient location for customers to see our full product line and send their customers for product selections. Our significant investment in infrastructure, inventory, and a well-trained staff underscores MSI's commitment to making surfacing products more affordable and accessible."
The New Showroom & Distribution Center is located at:
110 Edilcan Drive 
Vaughan, ON, Canada 
Phone: 905-761-4500 
Fax: 905-761-4501 
Email: msi_toronto(at)msistone(dot)com
MSI's other GTA showroom and distribution center is located at 2140 Meadowpine Blvd. Mississauga, ON L5N 6H6 Canada — approximately 25 miles west of the Vaughan location.
Founded in 1975, MSI is the leading supplier of Premium Surfaces including flooring, countertops, decorative mosaics and wall tile, and hardscaping products. MSI's product offering includes an extensive selection of granite, marble, porcelain, ceramic, quartz, glass, quartzite, and other natural stone products. Headquartered in Orange, California, MSI also maintains distribution centers across the United States and Canada. MSI's product line is imported from over 36 different countries on six continents bringing the very best products to the North American Market. The company maintains an inventory of over 125 million square feet of material. For more information on MSI, visit: www.msisurfaces.com