11/15/2011 - M S International, Inc. Expands Its Capabilities in the Midwest
11/15/2011
M S International, Inc. (MSI), a leading distributor of natural stone, quartz and tile in North America, has significantly expanded its operations in the Midwest. MSI recently opened a tile distribution center in Elk Groove Village (Chicago), Illinois. The opening of this new tile facility enables MSI to double its slab capacity in the region. With both a tile and slab facility in Chicago, MSI now has over 120,000 sq. ft. of warehouse space in which to store more than 500 truckloads of natural stone.
The newly renovated slab facility will be one of the largest slab facilities in the Midwest region. The site will stock MSI's full line of over 250 colors of granite, marble, quartz, travertine, onyx, limestone, and slate slabs. The facility will exhibit a number of state-of-the-art features, including five overhead cranes, RFID, lighting, and carpeting, which provide an industry-leading slab selection experience.
The new tile warehouse is conveniently located next to the current facility in Elk Grove Village, Illinois. The distribution center will have capacity for over 300 truckloads of granite, marble, travertine, slate, limestone, porcelain, ceramic and decorative items.
Sanjay Sanghvi, MSI's Senior Vice President, noted, "Despite the current economic environment, the expansion of MSI-Chicago demonstrates MSI's long-term commitment to its customers in the Midwest region. From both a geographical and distribution perspective, MSI-Chicago can efficiently distribute product to the states of Illinois, Iowa, Wisconsin, Michigan, Minnesota, Missouri, and Indiana. With this additional space, we can continue to broaden our existing product lines of natural stone, tile, and quartz surfaces to benefit our customers. Indeed, with this additional distribution facility, MSI's Illinois branch now boasts over two million square feet of natural stone and tile inventory available to service its customers."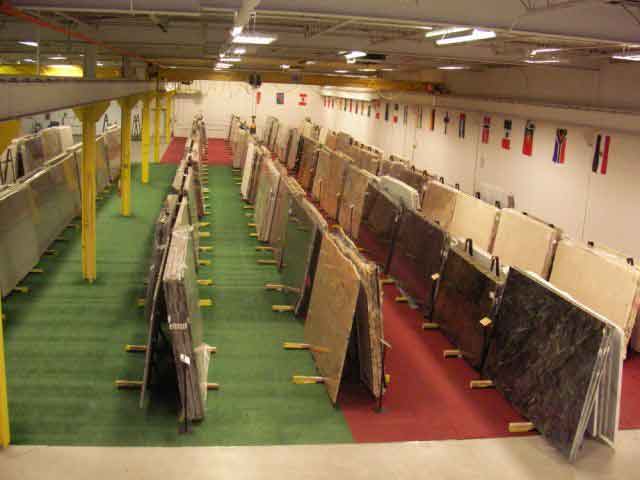 The new tile distribution center is located at:
940 Greenleaf Avenue
Elk Grove Village, Illinois
(847) 758 0556 (phone)
(847) 758-0567 (fax)
MSI, founded in 1975, is a leading distributor of natural stone in North America. Headquartered in Orange, California, MSI also maintains distribution centers in New Jersey, Atlanta, Boston, Chicago, Dallas, Houston, Maryland and Phoenix. MSI also maintains international offices in Brazil, China, India and Turkey. MSI's product line includes granite, slate, marble, travertine, sandstone, limestone and other natural stone products imported from over 35 countries on six continents. In addition, MSI carries a full line of porcelain, ceramic and quartz surfaces. The company services a nationwide customer base, which includes leading retailers and wholesalers of natural stone. With a workforce of highly experienced, enthusiastic and customer driven employees, MSI strives to accomplish the vision of "being the world's premier distributor of natural stone." More information on MSI can be found on the web at msisurfaces.com.