05/15/2019 - MSI Surfaces Expands Everlife LVT with Two Innovative Collections
05/15/2019
MSI, North America's Leading Supplier of Premium Surfaces, announced the expansion of its Everlife LVT lineup. After successfully rolling out its first luxury vinyl tile collection in 2018,the company recently debuted its next-generation offering with two new lines: Andover and XL Cyrus. MSI continues to drive innovation in the double-digit growth LVT market. Improvements in print technology and manufacturing sparked new features in both lines – which master the art of premium hardwood looks. The product launches leverage the already-popular features of 100% Waterproof Rigid Core Everlife - including top-trending styles, best-in-industry warranties, affordability, and ease of installation and maintenance.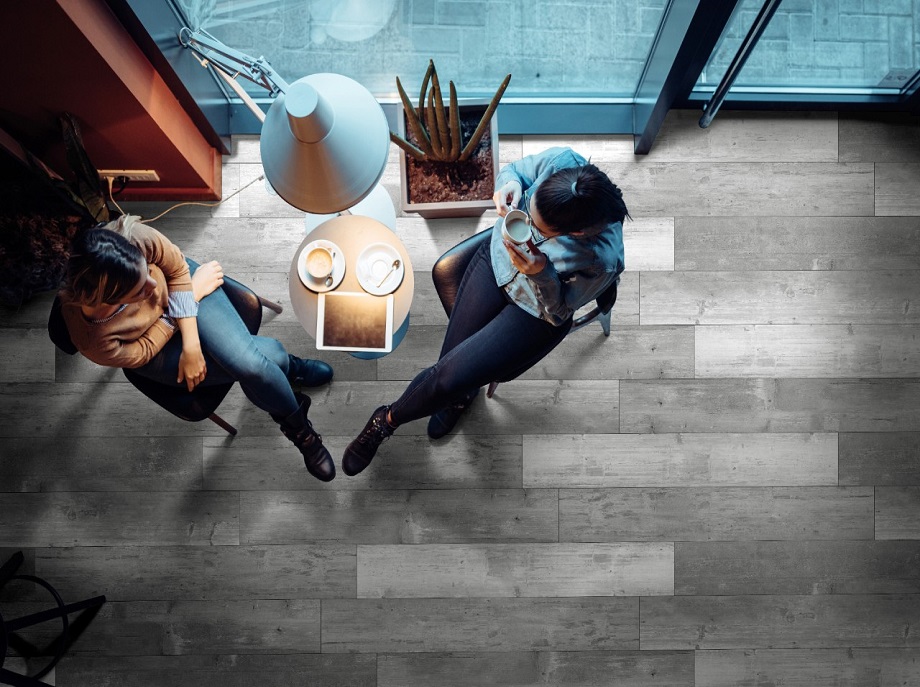 The Andover Series 7" x 48" planks push the boundaries of manufacturing innovation with a new custom designed beveled edge. According to Emily Holle, Director of Trend & Design at MSI, "Until now, it just wasn't possible to capture the nuance and variety of natural wood with such beauty, detail, and precision. It takes an expert to tell Andover apart from real wood floors. Bringing varieties of wood species to life with true to life characteristics— like texture, grains, and knots— is a feat of technology. In the design world, that opens up many possibilities."
Part of the company's success is due to its expansive selection of high-performance surfaces. The Cyrus Series is no exception. Everlife now includes longer and broader planks: XL 9" x 60" – along with a new custom designed painted beveled edge. "XL Cyrus LVT is a natural for classic, farmhouse, and bungalow dream spaces. At the same time, each plank takes up more area. So the result is a clean, streamlined look often associated with modern and industrial interiors," Ms. Holle continued.
Andover and XL Cyrus are available in dozens of top-trending colors and styles, so homeowners, designers, and builders don't have to choose between their favorite looks and practical considerations like the need for waterproof flooring or a tight budget. From coastal vibes to refined rustics, the wood look planks are protected with CrystaLux™ - a wearlayer that prevents damage caused by scratches, spills, pet accidents, indentations, and the sun. Andover, in particular, features commercial-grade, 20 mil version of CyrstaLux™. Both Andover and XL Cyrus lines are suitable for all grade levels in both residential and commercial interiors and come pre-attached with acoustical IXPE pads for fast and easy installation.
Visit www.EverlifeLvt.com to view detailed photos and specifications.
Founded in 1975, MSI is the leading supplier of premium surfaces in the U.S. – including flooring, countertops, decorative mosaics and wall tile, and hardscaping products. The company offers an extensive selection of quartz, natural stone, porcelain, ceramic, luxury vinyl tile and glass among other materials. Headquartered in Orange, California, MSIhas distribution centers across the United States and Canada and maintains over 150 million square feet of inventory, imported from over 36 different countries on six continents. For more information on MSI, visit msisurfaces.com.