06/30/2023 - MS International Supports Travis Mills Foundation to Help Army Veterans and Their Families
06/30/2023
ORANGE, Calif. (PRWEB)June 30, 2023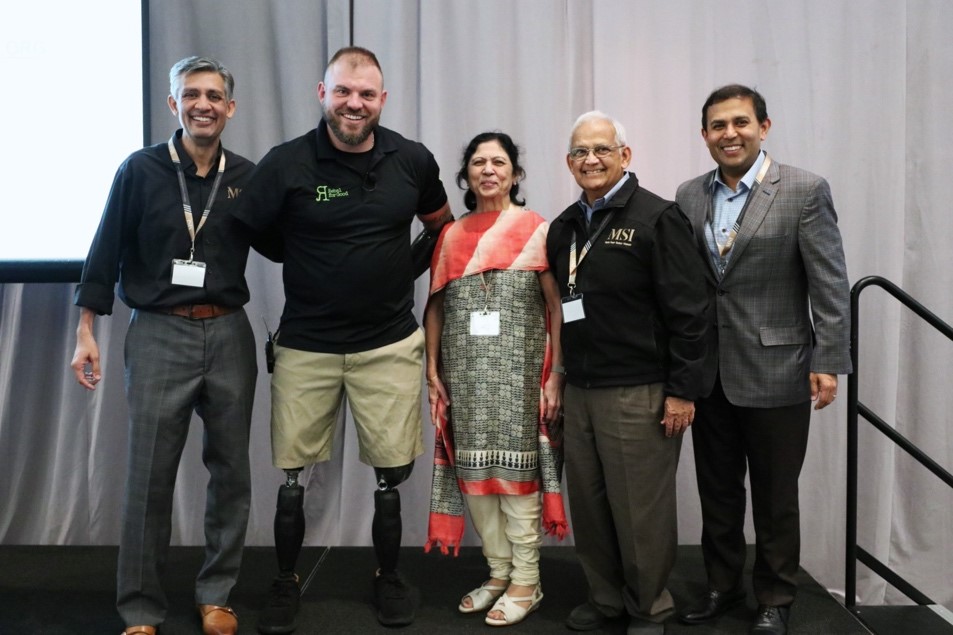 MS International is proud to support the Travis Mills Foundation, a nonprofit organization dedicated to assisting veterans and their families who have been injured in active duty or as a result of their service to the nation. By partnering with the Travis Mills Foundation, MSI aims to improve the lives of those who have served and sacrificed for their country and ensure they receive the care and support they deserve.
The Travis Mills Foundation, founded by Army veteran Travis Mills, focuses on supporting post-9/11 veterans who have suffered life-altering injuries. As a quadruple amputee himself, Travis Mills understands the challenges faced by injured veterans and seeks to empower them and their families by providing support and opportunities for recovery and growth.
The foundation's programs are designed to promote adaptive activities, family bonding, and inclusive, all-expenses-paid vacations in the Belgrade Lakes Region of Maine. By creating an environment that fosters camaraderie, relaxation, and adventure, the Travis Mills Foundation helps veterans regain their physical and emotional well-being while strengthening the bond within their families.
MSI is honored to be part of this noble cause, supporting the Travis Mills Foundation in their mission to make a positive impact on the lives of injured veterans.
About Travis Mills Foundation
The Travis Mills Foundation is a non-profit organization founded by Army veteran Travis Mills. The foundation's mission is to support post-9/11 veterans who have been critically injured by providing them and their families with opportunities for recovery, relaxation, and growth.
About M S International, Inc. (MSI)
Founded in 1975, MSI is a leading supplier of flooring, countertop, wall tile, and hardscaping products in North America. Headquartered in Orange, California, MSI maintains over 45 state-of-the-art showrooms and distribution centers across the U.S. and Canada, with domestic manufacturing facilities for Q™ Premium Natural Quartz in Latta, South Carolina, and Premium LVT in Cartersville, Georgia. MSI's product assortment includes an extensive offering of quartz, LVT, tile, natural stone, and glass products imported from over 37 countries on six continents.
For more information about MSI's philanthropic efforts, please visit the charitable trust page at https://www.msisurfaces.com/corporate/charitable-trust.aspx