05/30/2023 - MS International Recognized as One of the Top 20 Importers In 2023
05/30/2023
ORANGE, Calif. (PRWEB)May 30, 2023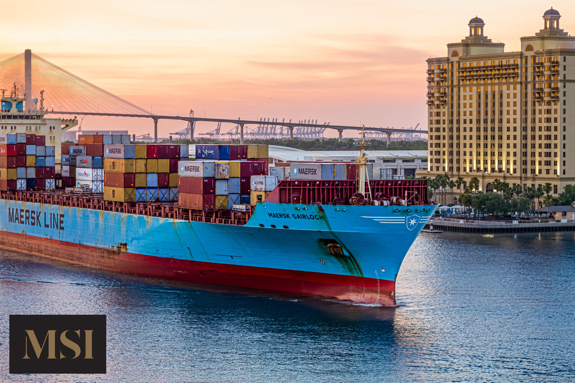 M S International, Inc. (MSI), the leading supplier of flooring, countertops, wall tile, and hardscaping products in North America, is excited to announce its recognition as the 19th largest importer in the United States by the Journal of Commerce. The accolade comes as a testament to MSI's unwavering commitment to supply chain excellence in the rapidly evolving global trade landscape.
The Journal of Commerce, a publication known for its comprehensive coverage of international trade and logistics, released its highly anticipated annual ranking of top importers and exporters for 2023. With over 73,000 containers imported into the United States in 2022, MSI secured the 19th spot on the prestigious importer list, which also includes the nation's top retailers such as Walmart, Target, and Home Depot.
The global economy has witnessed a gradual recovery from the disruptions caused by the unprecedented events of the past two years. MS International has demonstrated exceptional resilience and adaptability throughout this period, ensuring uninterrupted supply chains and delivering outstanding products and services to its valued customers.
With an extensive range of premium surfacing solutions, MS International has consistently exceeded expectations, setting new standards of quality and design. From exquisite natural stone and quartz countertops to cutting-edge porcelain tiles and luxurious wood-look surfaces, MSI's diverse portfolio caters to customer preferences with on-trend, affordable products shipped from over 100 ports overseas to over 45 distribution centers in North America.
"Our ranking as the 19th largest importer by the Journal of Commerce is a testament to our team's hard work, dedication, and unwavering commitment to maintaining the industry's highest fill rates despite unprecedented container shipping related challenges in 2022." said Rupesh Shah, Co-CEO of MS International. "As trade flows return to their pre-pandemic patterns, we remain focused on meeting the evolving needs of our customers, while driving innovation in the industry."
Read the full Journal of Commerce article here: Top 100 Importer/Exporter Rankings: US trade flows returning to pre-pandemic patterns
To learn more about MSI's complete product assortment, visit https://www.msisurfaces.com.
About M S International, Inc. (MSI)
Founded in 1975, MSI is a leading supplier of flooring, countertop, wall tile, and hardscaping products in North America. Headquartered in Orange, California, MSI maintains over 45 state-of-the-art showrooms and distribution centers across the U.S. and Canada, with domestic manufacturing facilities for Q™ Premium Natural Quartz in Latta, South Carolina, and Premium LVT in Cartersville, Georgia. MSI's product assortment includes an extensive offering of quartz, LVT, tile, natural stone, and glass products imported from over 37 countries on six continents.