08/17/2016 - M S International, Inc. Introduces New Stacked Stone Colors
08/17/2016
MSI Adds 12 New Natural Stone Colors to their Stacked Stone Collection. Expanding on the largest collection of natural stone veneer designs in the industry, the fresh new colors are: Alaska Gray 3D Honed, Arctic Golden Splitface, Arctic White 3D Honed, Calacatta Cressa 3D Honed, Coal Canyon 3D Honed, Glacial Black 3D Honed, Gray Oak Splitface, Gray Oak 3D Honed, Mountain Bluestone Splitface, Princess White Splitface, Statuarietto Capri 3D Honed, and White Oak Multi Finish.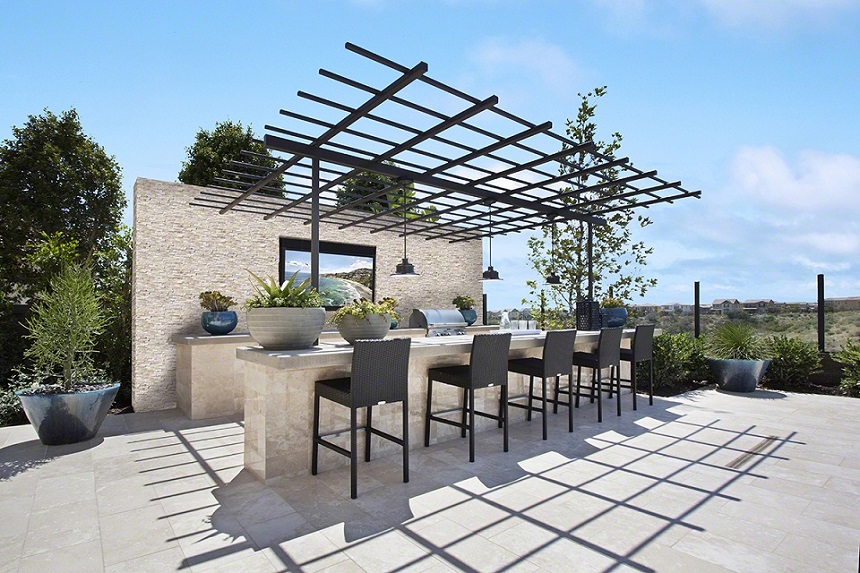 Sam Kim, Vice President at MSI, provides additional insight on the new introductions,"We're committed to responding to design trends quickly, and these stacked stone additions are no exception. Colors include whites, grays, and warm grays — hues consumers are asking for. And two items, Calacatta Cressa 3D Honed and Statuarietto Capri 3D Honed, represent industry-firsts. They offer the very on-trend look of Italian white marble, which is gaining unprecedented popularity among homeowners and designers."
Stacked stone's natural beauty and dimension lends warmth and architectural detail to any space. It's also impressively durable and versatile, making it suitable for a wide-range of interior and exterior applications, such as accent walls, backsplashes, home facades, and barbeque islands. Consumers can choose from splitface, 3D honed, and multi finishes, which complement a broad range of design styles and installations. Whether you prefer a traditional or modern look, or something in-between, MSI has a natural stone veneer that's right for you.
For more information on MSI's Stacked Stone Collection and to preview the 12 new colors, visit stacked stone collection Make sure to check out the Stacked Stone visualizer to find the perfect look for your space and Touchable Texture to learn more about this high-style trend.
Founded in 1975, MSI is the leading supplier of Premium Surfaces including flooring, countertops, decorative mosaics and wall tile, and hardscaping products. MSI's product offering includes an extensive selection of granite, marble, porcelain, ceramic, quartz, glass, quartzite, and other natural stone products. Headquartered in Orange, California, MSI also maintains distribution centers across the United States and Canada. MSI's product line is imported from over 36 different countries on six continents bringing the very best products to the North American Market. The company maintains an inventory of over 125 million square feet of material. For more information on MSI, visit: www.msisurfaces.com