12/15/2015 - M S International Debuts New Stile™ Thin Porcelain Slabs
12/15/2015
M S International, Inc. (MSI), North America's leading supplier of natural stone slabs, hardscaping materials, porcelain tiles, and ceramic tiles, is pleased to announce the debut of /stile/room-scene-gallery/ slabs, a beautiful, durable, cost-effective substitute for natural stone slabs and tiles.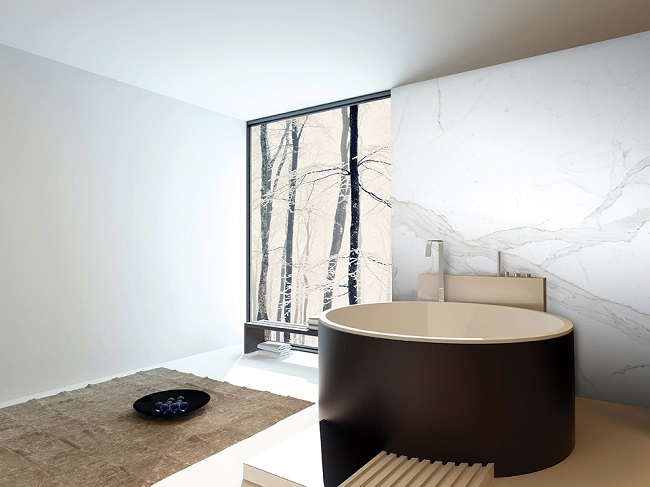 "Stile™ Thin Porcelain slabs are visually pleasing, durable, versatile, and low maintenance," says Raj Shah, Co-President of MSI. "With a completely natural stone appearance, these panels deliver a beautiful aesthetic, with reduced waste and lower total installation costs," he added.
With dimensions of 118" by 59", a thickness of 6mm and a weight of 2.81 pounds per square foot, Stile™ Thin Porcelain is lightweight and resilient. With no routine maintenance required, Stile™ Thin Porcelain slabs are nonporous; etch, stain, and heat resistant; impervious to germs and bacteria; and rated for food safety.
"Creating the same coveted look at a lower total project cost, Stile™ Thin Porcelain slabs are a suitable, and often superior alternative to natural stone," Shah added.
With the durability of quartz and exquisite look of natural stone, these carefully crafted panels offer the best of both worlds. Because of their large format, Stile™ Thin Porcelain slabs also limit grout lines, so users enjoy a high-end look, with a seamless, easy-to-clean surface.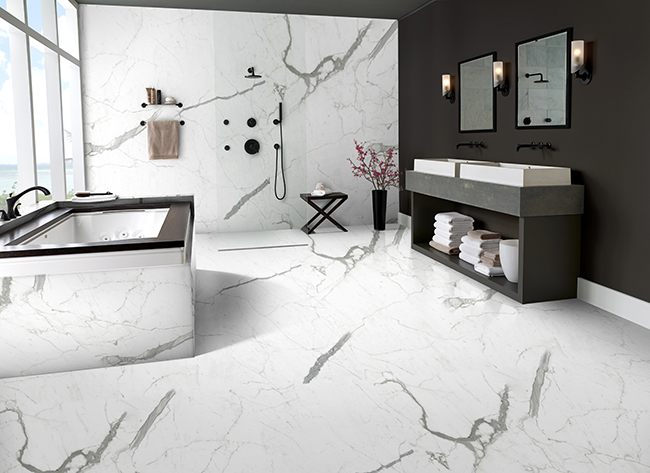 Specifically designed with colors and patterns that mimic the look of natural travertine and marble, Stile™ Thin Porcelain is ideal for a range of interior and exterior formats in residential and commercial properties.
Offered in six colors, Stile™ Thin Porcelain is equally striking on countertops, accents walls, floors, showers, backsplashes, and clad exterior fascia.
To learn more about Stile™ Thin Porcelain care and maintenance, colors and patterns, and recommended design projects, visit /stile/room-scene-gallery/
Founded in 1975, MSI is a leading nationwide distributor of flooring,/countertops, decorative mosaics and wall tile,and hardscaping products. Headquartered in Orange, California, MSI also maintains distribution centers across the United States and Canada. MSI's product line includes natural stone products imported from over 36 countries on six continents. MSI also carries an extensive offering of porcelain-tile ceramic, glass, and quartz products. The company maintains an inventory of over 125 million square feet. For more information, visit /