Marble Flooring Maintenance
Marble tile floors add timeless elegance to any room. When cared for properly, they can last well beyond your lifetime. Here is how to best care for your marble tile floors.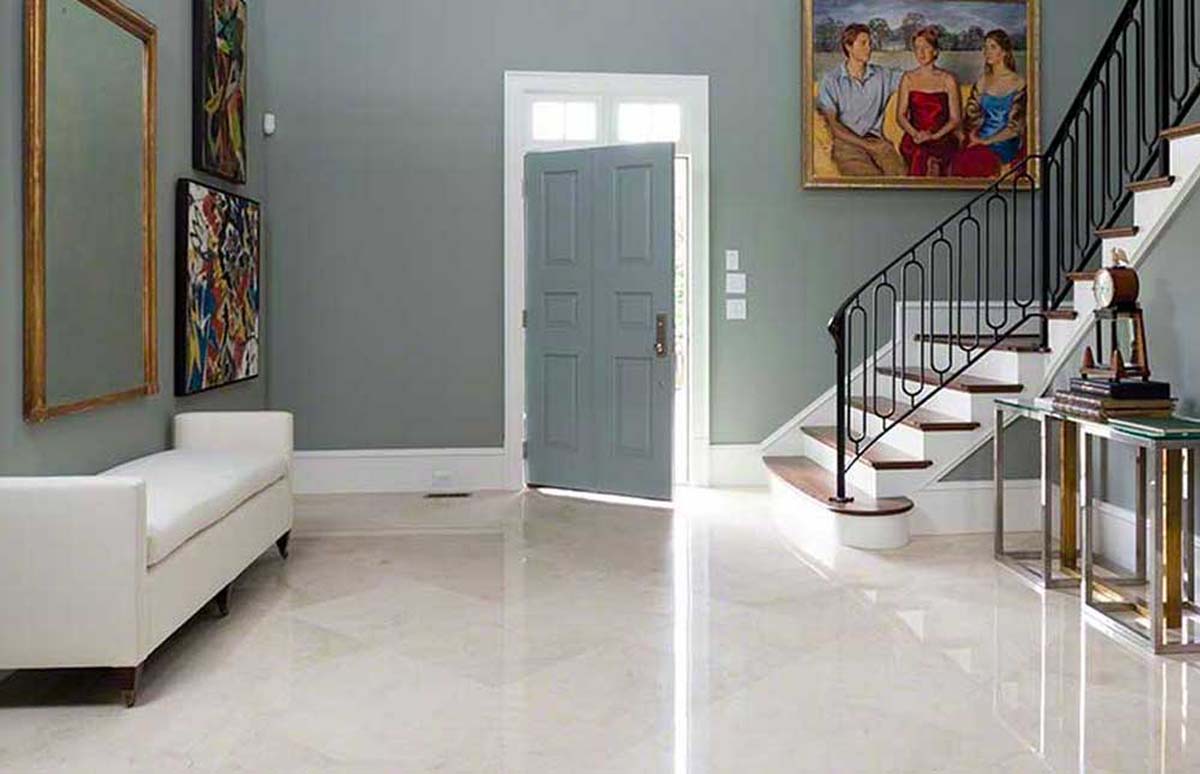 Dust Mop. Removing the grit and dirt from your floor on a regular basis is key to protect it. Use a soft natural dust mop, not one with pads that are treated with chemicals, to remove the dirt of the day. Be sure to clean the dust mop after every use so as to not reapply the dirt the next time.
Use Mats and Rugs. In high traffic areas and at entry points, use area rugs or runners, and wipe your feet before entry. This helps to keep small rocks and other debris from scratching your beautiful marble tile floors. Make sure the rug has a non-skid backing for safety.
Vacuum Cleaner Warnings. If you want to use a vacuum cleaner on your marble floor, be sure to use only brush attachments, not plastic or metal attachments. It is recommended to never use an upright vacuum on a marble floor as the wheels and other pieces can damage the finish.
Blot up Spills Quickly. Spills are inevitable, and not a disaster, as long as they are blotted up quickly. Do not wipe the spill, as it will spread the liquid to other areas. Once blotted, flush the area with a solution of a mild dish soap and water. Wipe clean to remove solution, and dry thoroughly with a soft cloth.
Marble Countertops – Kitchen & Bath
Countertops in kitchens and baths take a lot of abuse. This doesn't mean you shouldn't use marble, it just means you need to be mindful of spills, and blot them up quickly. Here are the best ways to take care of your marble countertop.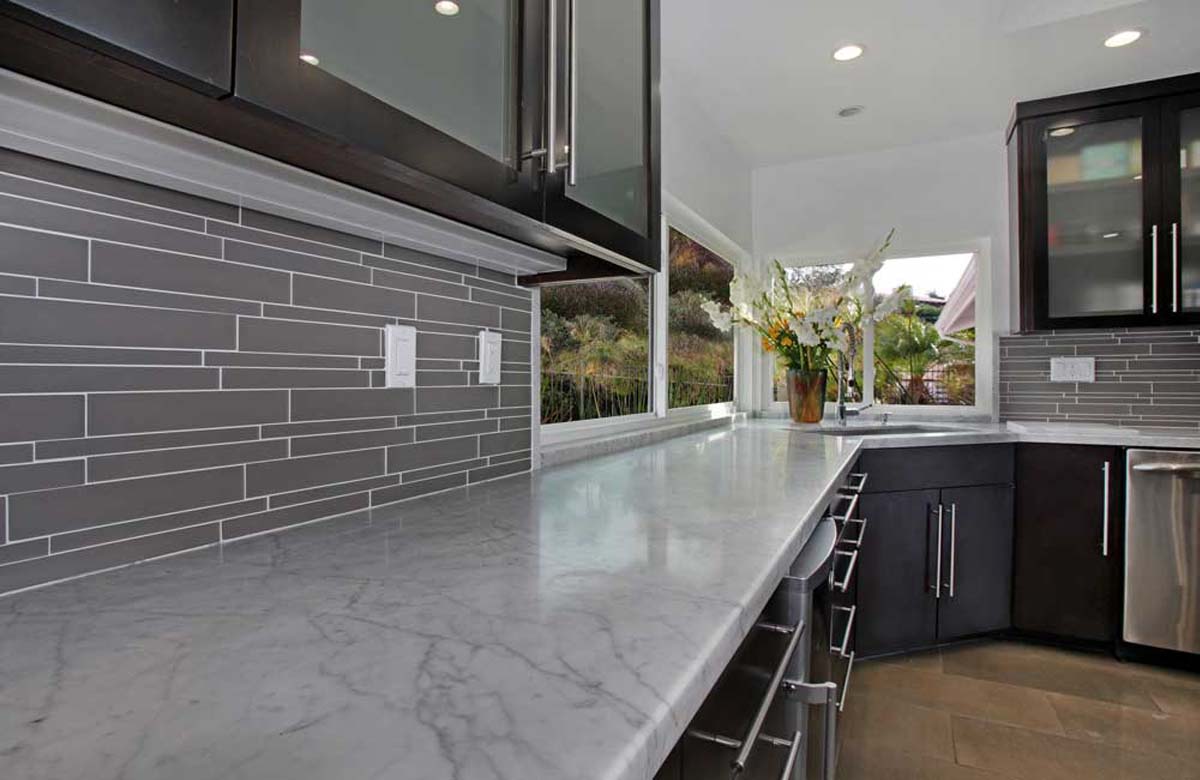 Rinse Shower & Dry. Shampoos, conditioners, and body washes contain ingredients that can cloud or discolor marble. After a shower, spray down the tiles with water, and then dry with a soft towel.
To Remove Soap Scum. In the event you don't rinse and dry your shower walls, soap scum and cloudiness may develop. Use only pH neutral cleaner deemed safe for marble tile. NEVER use vinegar, commercial cleaners, bleach, ammonia, or scrubbing pads as they can etch the surface of the marble.
Wipe Backsplashes. Kitchen backsplashes are named that for a reason. They often get splatters of food and drinks. Blot splatters as soon as possible, and follow with a gentle pH neutral dish soap and warm water solution. Dry thoroughly.
Marble Tiles – Showers, Backsplashes
Marble tiles around showers, tubs, and over the kitchen counter, can take a lot of abuse. It is important to seal these tiles with a mold and mildew inhibitor and penetrating sealer. The goal is to keep marble as clean, and dry as possible. Here is how to best care for your marble tiled walls.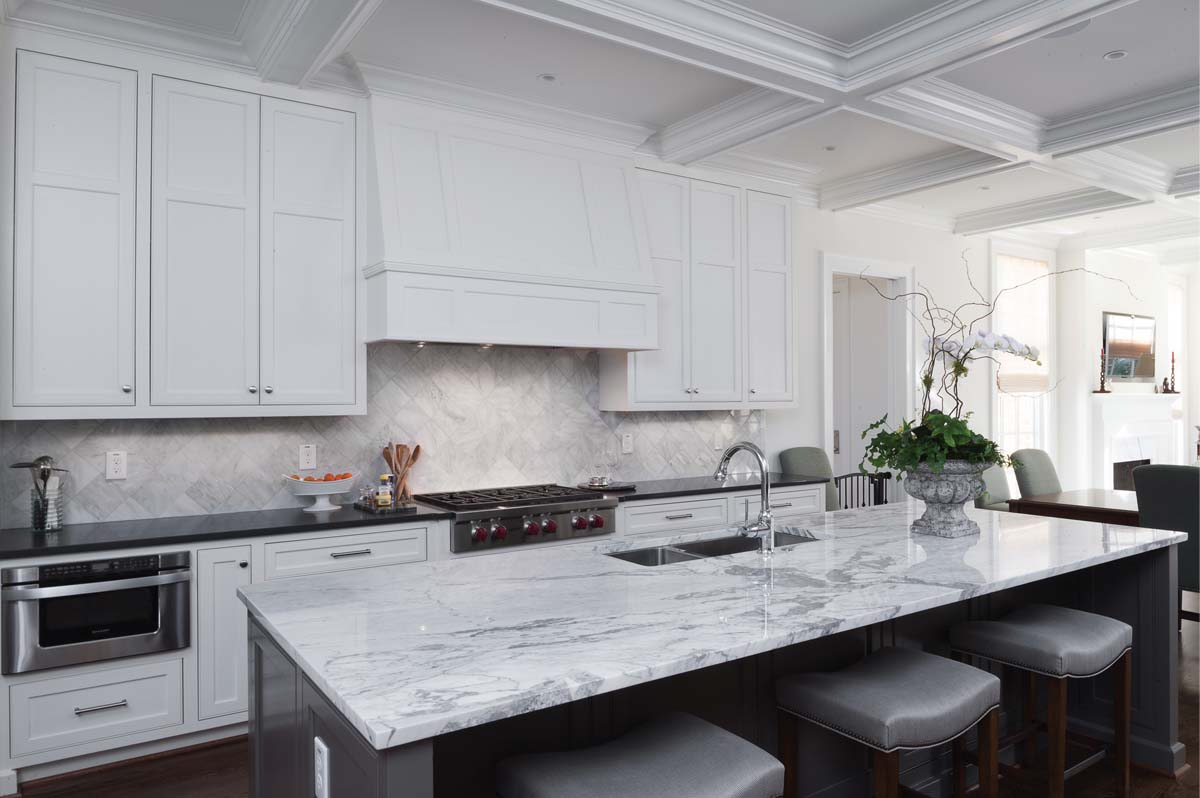 Blot up Spills Immediately. Never rub or wipe a spill; blot immediately and follow with a solution of pH neutral dish soap and warm water. Dry with a soft towel.
NEVER use Commercial Cleaners. Never use a commercially available kitchen cleaner for marble countertops. Avoid harsh chemicals, ammonia, bleach, and anything with an acid or that is "gritty." Create your own cleaner. Put 1 tablespoon of a gentle dish soap in a spray bottle, and fill with warm water. Shake. Spray on the counter for cleaning after each meal, and remove the solution with a damp soft cloth; follow with a dry towel.
CLEANING DO'S AND DONT'S
Do
Dust mop floors frequently with a soft cloth. Wash the cloth after each use.
Clean surfaces with mild pH neutral dish soap or specially formulated marble cleaner
Thoroughly rinse and dry the surface with clean, clear water after washing
Blot up spills immediately, never wipe
Protect floor surfaces with non-slip mats or area rugs
Don't
Use vinegar, lemon juice, or other cleaners containing acids or harsh chemicals
Use commercially available bathroom cleaners, grout cleaners or tub & tile cleaners on marble surfaces.
Mix bleach and ammonia; this combination creates a toxic and lethal gas
Never mix chemicals together unless directions specifically instruct you to do so
Use metal or plastic vacuum cleaner attachments, and be mindful of the wheels on the vacuum.
If they are worn or rough, they may damage the surface.