Interesting Ways To Use Pebbles Indoors
November 19, 2021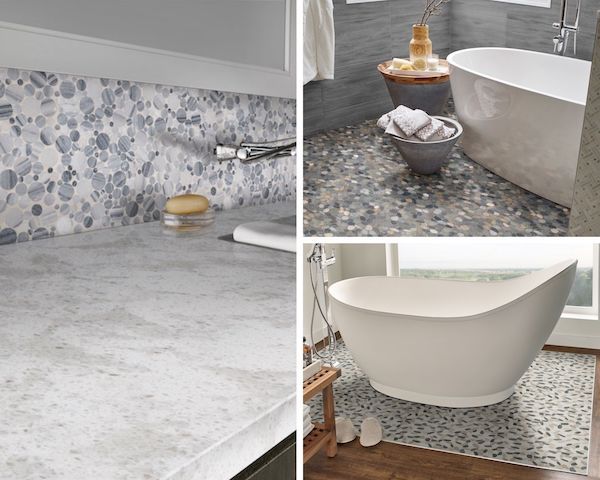 As early as the 4th century B.C., humans were using pebbles for decorative purposes indoors. We have all seen them used outdoors in landscaping, but these days, using them in our bathrooms and kitchens has become even more popular.
Pebbles, whether polished or natural, can provide function and beauty as well as durability and easy maintenance.
If you would like to incorporate pebbles in your home's design but do not know where to begin, we have some suggestions to get you started.
Shower Floors
Perhaps the most popular option for using decorative pebbles indoors is to have them installed in your shower floor. You can choose from the many shades available to get the exact look you want.
Pebbles work very well for shower floors because they are not slippery when wet. This can prevent those nasty falls that can occur with other kinds of materials. Sometimes people hesitate to choose pebbles because they fear they will be uncomfortable to step on, but they offer the grip you need while maintaining a smooth surface.
Another benefit that pebbles for shower floors can offer is durability. You do not have to worry about wear and scratches on this kind of surface. This is essential in a high-traffic area like your shower.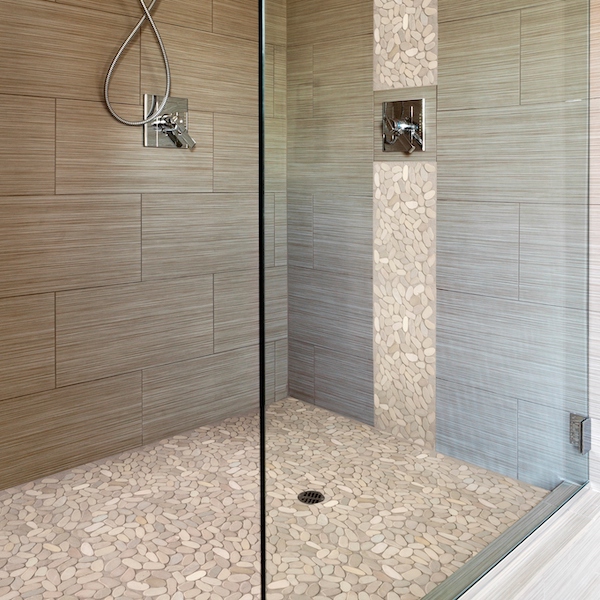 With their affordability and the variety they come in, pebbles can offer what you need for a shower floor. Try an option like the Sliced Pebble Earth, which is made up of marble pebbles for an elegant shower floor in tones of creams.
Pebbles for Backsplashes
Whether you want to add pebbles to your bathroom or your kitchen, one way to do this is to use them for backsplashes.
Polished pebbles can be a substitute for tiles or mosaics, offering a look that is unique and that is also much more affordable. One important benefit is that pebbles are easier to install than tiles.
You can create lots of different backsplash designs with pebbles, so you do not need to fear being limited by the options. They can offer a soothing, neutral look that can be peaceful and calming in a bathroom.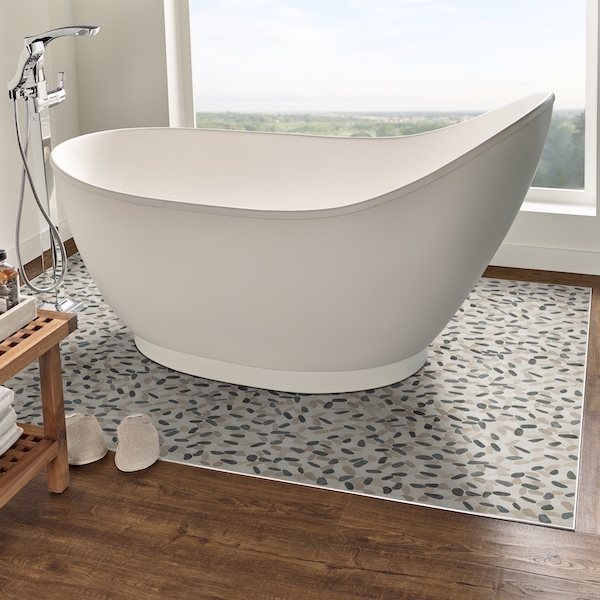 For a unique backsplash, you can turn to the Black and White Pebbled Tumbled Pattern. With whites, grays, and scattered black pebbles, this backsplash can draw the eye and offer texture to your bathroom.
If you want something even more dramatic, you can turn to the Sliced Rainforest Pebble. Done in shades of grays, whites, and browns, it can bring an earthy look to your bathroom.
River Stone Mats
As you step out of your bathtub or shower, it can be luxurious to feel a mat made out of river rocks. Instead of having fabric mats that can get musty and stained and which you will need to wash, you can have the texture you want from river stone mats.
This type of mat is slip-proof, allowing you to step out of the shower or bath without fear. It is also a breeze to clean, since you can wipe it with a cloth and you are done!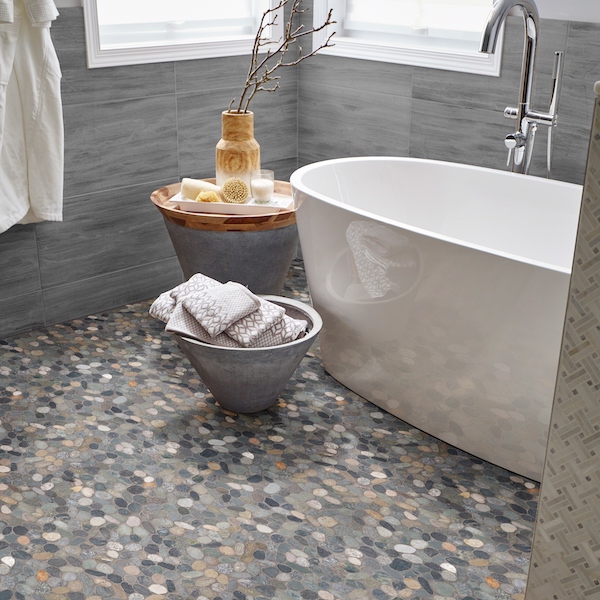 These kinds of mats can also get your feet dry in a matter of moments while offering what is almost a massage to your soles. Another way you can incorporate these mats made of landscaping pebbles is by placing them in front of the sink. You spend a lot of time there, so why not feel comfortable as you do so?
Decorative Shower Walls
If you have dreamed of having a shower wall that showcases a particular design, pebbles can offer that. You can mix colors and textures, or you can choose to have unique shapes made of the stones.
Since pebbles are not prone to damage, you do not have to worry about them as you shower. They do not retain moisture, either, as long as they are installed with the right grout, which means that you will not have to stress about unsightly mildew as you would if you had wall tiles.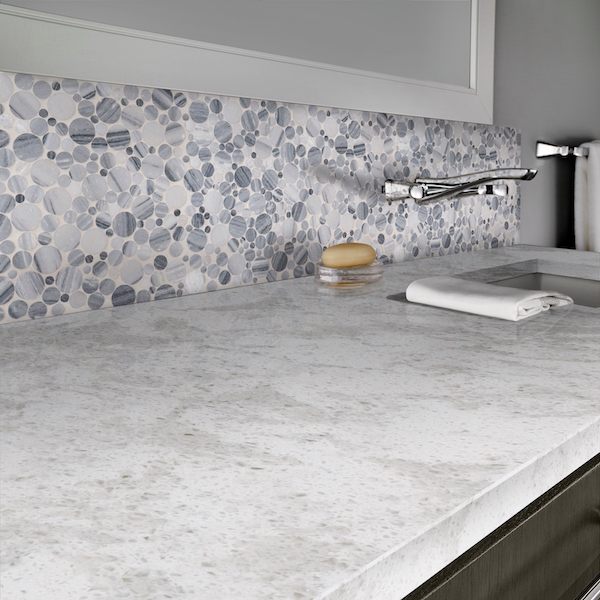 For a modern look, why not go for the Alaska Gray Pebble? This design is made of white and gray pebbles in circles of various sizes. If you would like to get the classic style that pebbles can offer but with a modern twist, this can be the right choice.
Flooring Beyond the Bathroom
Pebbles do not have to be relegated to the bathroom. If you enjoy their look and you want the benefits they can offer in other areas of your home, think about flooring options in bedrooms, the dining room, or even your living room. With their resistance to damage, they can be a good choice for areas of your home with high traffic.
They also do not get stained, so you may want to consider pebbles for your dining room area where spills can happen. You can also line corridors in your home with pebbles.
They can offer contrast to other flooring you may use, particularly with wooden floors. If you want to bring a bit of the outdoors into your home, this is a great way of doing so.
Decorative Wall Panels
Adding a panel of polished pebbles to a wall can be an effective way of bringing texture and color to the space. You can choose pebbles in monochrome colors for a modern look, or you can opt for warmer hues if you prefer a more rustic design.
Polished pebbles come in lots of styles and colors, allowing you to achieve the exact look you want.
Add Style and Texture to Your Home
When you choose to use pebbles in your bathroom or anywhere else in your home, you are adding beauty as well as function. They offer the durability and affordability you want. To learn more about using pebbles indoors, sign up for our newsletter or visit our website to start a chat with one of our experts today!