Low-Maintenance LVT: How To Keep It Clean
December 03, 2020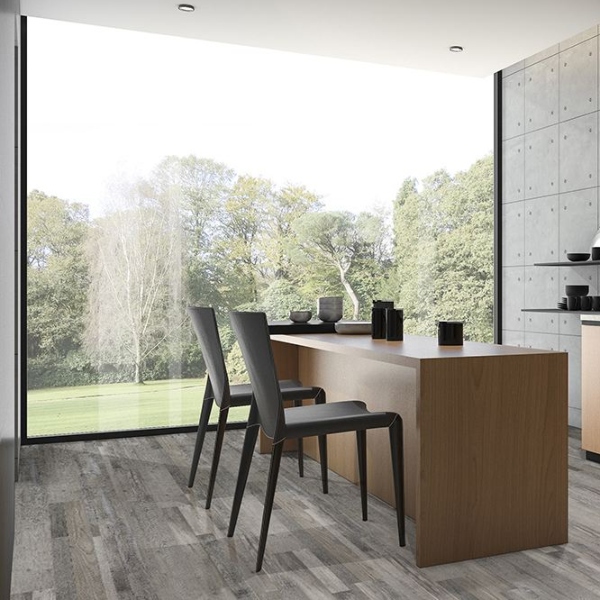 It's no surprise why you opted to have Luxury Vinyl Flooring in your home. From it's versatile appearance to its cost effectiveness to its durability, luxury vinyl tile is truly a superior flooring option. One of it's biggest benefits is that it won't cost you an arm and a leg to keep your floors looking as good as the first day they were installed!
LVT is able to provide homeowners with the wood-look but without the headache and price tag that often comes with wood floors. This flooring option is made by compressing multiple layers of vinyl backing, photographic film, emboss, and protective coating. As a result, you're left with a strong, resilient, and durable plank that is able to withstand more than its fair share of wear and tear. Because of its composition, the luxury vinyl tile benefits are endless. You get a durable floor that will keep its beautiful appearance with simple cleanings and easy maintenance.
Looking for an easy-to-follow care and maintenance guide for your luxury vinyl tile? Keep reading to learn how you can keep your floors in the perfect condition.
How to Properly Maintain Your LVT Flooring
Gone are the days of getting on your knees to scrub your floors for hours on end. Maintaining luxury vinyl flooring should be a breeze for most homeowners. We've broken down our maintenance guide into two parts — everyday cleaning and deep cleaning. Following these guidelines will ensure your LVT is looking its best for many years to come.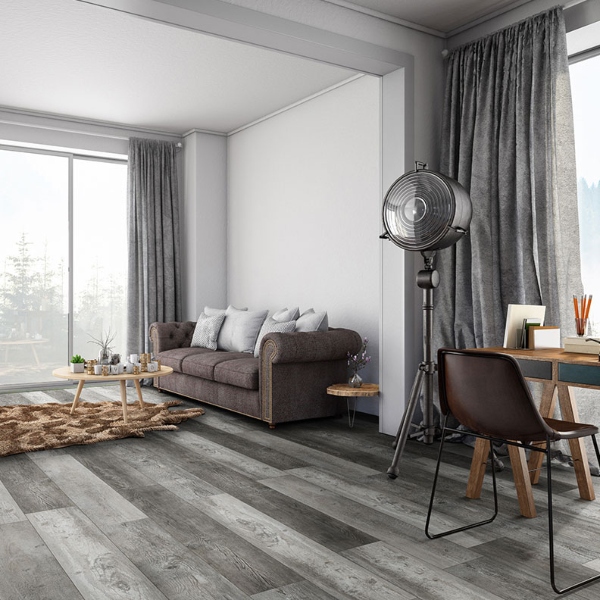 Everyday Cleaning Tips for Vinyl Flooring
You likely chose to install luxury vinyl tile because of its resistance to dents, scratches, and moisture. As a homeowner, you need floor tile that can withstand everything from daily foot traffic to moving furniture and more. Luckily, your LVT flooring can hold up in most situations and only needs a gentle cleaning to maintain it's beautiful appearance.
If you own a mop, broom, or vacuum, you are essentially good to go in the cleaning department. Even if you don't see a visible mess or debris on the flooring, incorporating a quick clean into your daily routine is the easiest way to upkeep your plank flooring. Most colors and wood grains are a bit forgiving though, so if your daily cleaning routine becomes more of a weekly cleaning routine you should be alright. The goal of a regular sweep is to prevent the buildup of dust and dirt that can damage the floors if left untouched over time — this is especially important if you have pets that shed or track in mud from the outdoors. Keep in mind that if you are using a vacuum on your floors, the bristles should be turned off to prevent the vacuum from accidentally scuffing your floors.
If a spill or leak does happen in an area of your home that has LVT, you want to clean up the mess right away. While your vinyl plank flooring is waterproof, you don't want water to pool and sit atop the tile for an extended period. Keep your floors looking spic and span by cleaning up after yourself, your family, and your guests.
You can use most detergents and soap on your vinyl flooring to give them a slightly deeper clean. Mixing a bit of soap with warm water is an ideal way to improve the floor's appearance and minimize the chance of future damage. Using a mop and warm water, you'll remove any debris like rocks or dirt that can scratch or damage the surface of your floor if left uncleaned. This is one of the best ways to clean your floors and reduce the chances of future blemishes.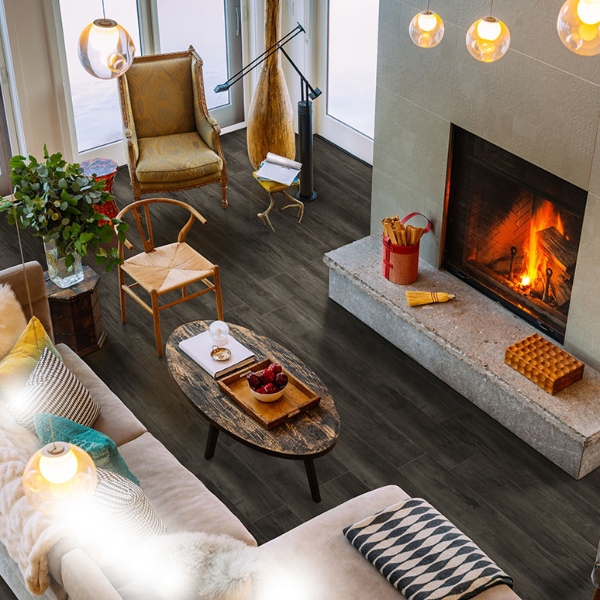 Deep Cleaning Your Vinyl Floor Tile
Even with regular cleanings, your floor is likely to need a deep cleaning every now and again — especially if your floors get damaged somehow. While LVT is resistant to dents, scratches, and stains, damage can still occur. But there is no reason to stress about any scratch or scuff that makes an appearance! With these proven deep cleaning methods for vinyl plank flooring, you can restore your floors back to their original condition in no time.
If you notice a scratch or scuff on your floor, there are a few ways to improve its appearance and prevent it from becoming larger. If the scratch isn't deep in the finish, you can likely buff out the small blemish. However, buffing isn't always a feasible option. In this scenario, you can apply finish or sealer to the floor after you've cleaned it with a mop, broom, or vacuum. Doing so will likely hide any small scratches or scuffs. When dealing with a large or deep scratch in the surface, you might need a spot repair kit to improve the look of your floors.
You might also find yourself dealing with a stain at some point from everyday items like fruit juice, tomato juice, or wine. While LVT stains don't happen often, they can happen so you should be prepared just in case! In most cases, you can improve the appearance of a stain with a heavy-duty flooring cleaner. However, it's extremely important that you don't try to reduce the stain's appearance with a steam cleaner. While this tool might seem like an ideal way to give your floors a deep clean, the steam can actually cause more damage to your LVT flooring. Although the floor is waterproof, it isn't built to withstand steam and can lead to warping or discoloration.
How to Prevent Damage to Your Vinyl Flooring
While vinyl flooring care and maintenance is extremely easy for most homeowners, there are additional steps you can take to prevent damage or blemishes to your floors. By following these LVT care tips, you can reduce the chance of damage:
Even though your flooring is moisture resistant, all spills should be cleaned up immediately.
When moving furniture in your home, lift it. Do not push or pull heavy furniture across your floors.
Invest in floor protectors for all your heavy furniture such as couches, TV stands, coffee table, and more.
If using a vacuum to clear off dirt and debris, make sure the bristle bar is turned off.
Be mindful of the type of cleaner you use on the floor. Opt for a nonabrasive detergent or a diluted bleach solution that is 1 part bleach, 10 parts water.
By taking the necessary precautions mentioned above, you can worry less about possible damage and spend more time enjoying your floor's beauty. With regular light cleaning your luxury vinyl tile will look as good as new!
More on Luxury Vinyl Tile
There's More to Love With 8 New Everlife Luxury Vinyl Flooring Colors!
Does My Luxury Vinyl Tile Need an Underlayment?
See How Plank Luxury Vinyl Flooring Transformed These Rooms
Luxury Vinyl Tile vs. Hardwood Flooring: Only You Know the Difference
LVT Flooring provides upscale looks in a low-maintenance package for homeowners of all incomes. Learn more about the benefits of Luxury Vinyl Tile. And check out these vinyl flooring videos to learn more about LVT flooring styles, LVT installation, and maintenance.