5 Reasons To Use Luxury Vinyl Tile
November 01, 2019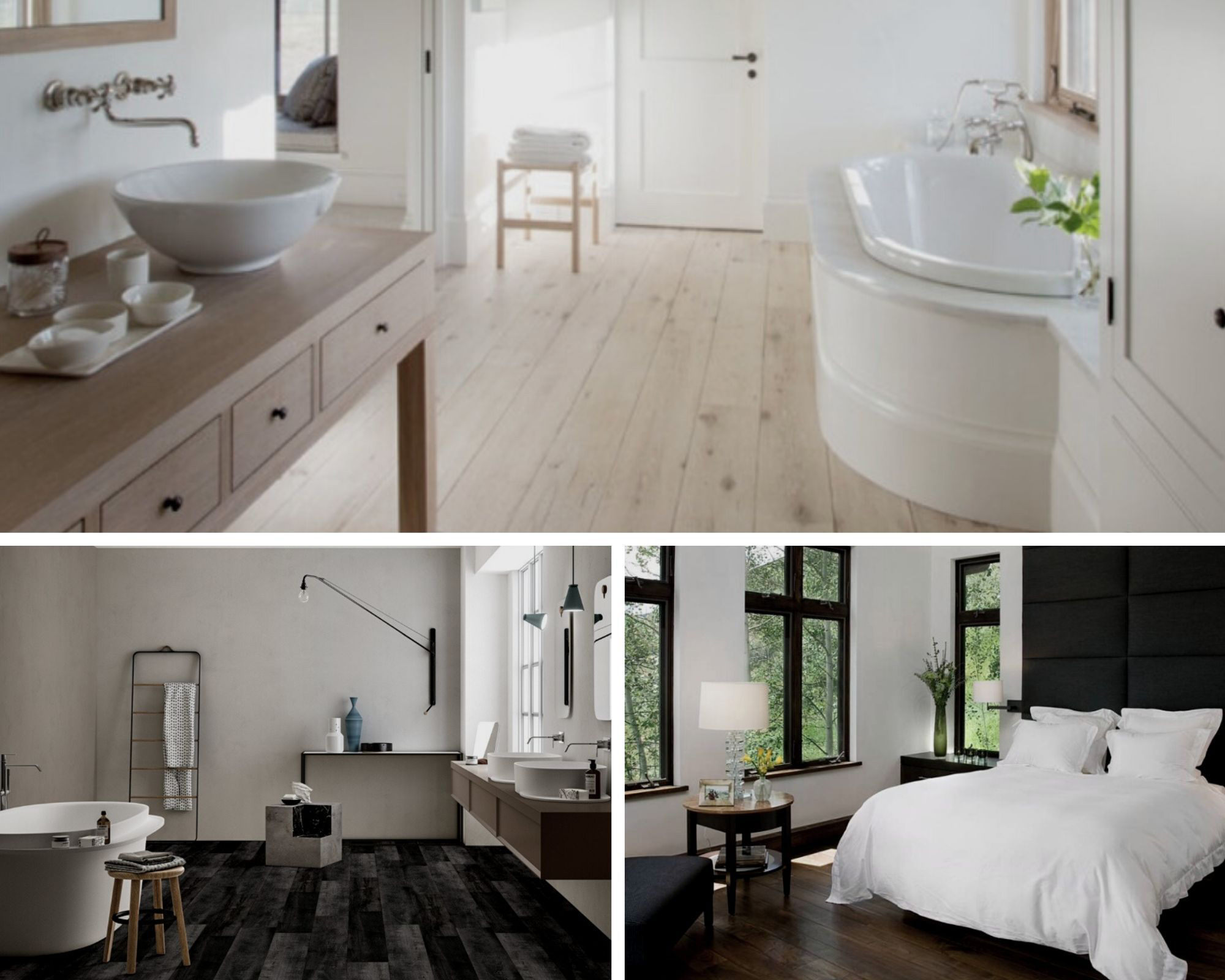 Without a doubt, luxury vinyl tile is taking homeowners and designers by storm.
The popularity of this sleek and intriguing modern tile is due to many reasons, but the facts back up its rampant admiration and acceptance. For instance, vinyl as an industry brought in over $2 billion last year, seeing a steady increase since 2012. In fact, vinyl flooring is vastly popular in commercial as well as private residences, surpassing reliable industry standards like laminate, engineered wood, and even ceramic tile. If you ask anyone, this tile that looks like wood is catching on quick for a whole host of motives, a handful of which we will explore in this article.
On the whole, luxury vinyl tile (LVT) varies from vinyl flooring in its ability to mimic natural elements, like wood or stone. This type of flooring looks very realistic, especially when it comes to hardwood, which it's often mistaken for! Specifically, luxury vinyl planks resemble hardwood planks nearly identically, making it a prime pick for your home or office. As a material, LVT is made up of several layers—including one for protection, a vinyl core, the tile backing, a print film layer, and a polyurethane coating.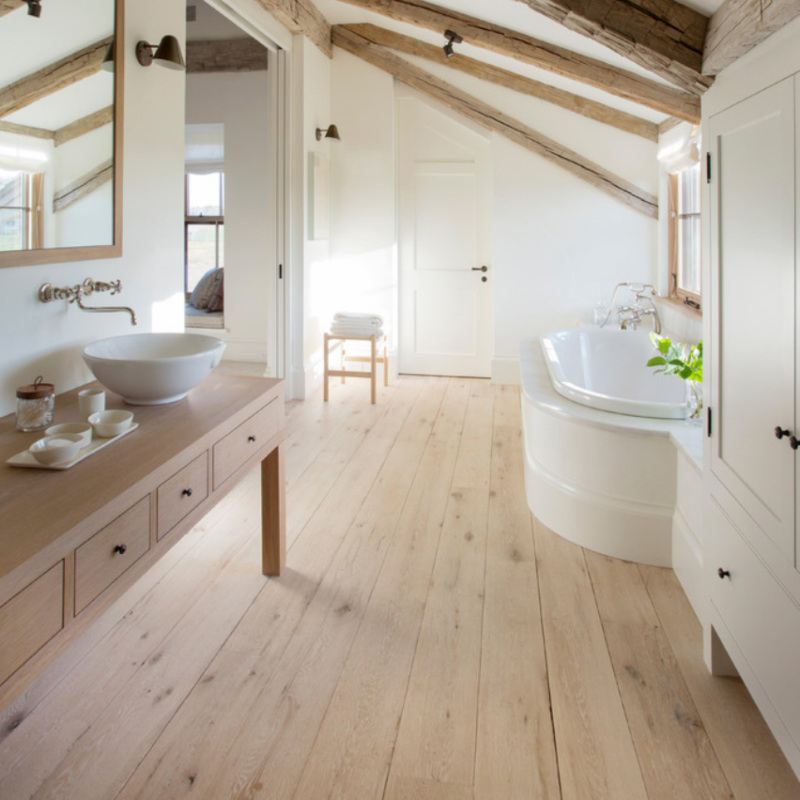 (Photo Credit: Houzz)
So much goes into the manufacturing of this captivating flooring you're probably thinking: So what are the top 5 reasons to opt for LVT over another viable option? Well, your timing is just right as we're going to explore those benefits and advantages now!
First and foremost, we know how challenging and labor intensive it can be to install new floors. The process for hardwood and ceramic tile can take days, causing inconvenient disruptions to your routine. Many vinyl tiles can actually be installed over existing floors, getting rid of the need to remove the "old floor" altogether, saving time and finances. Additionally, vinyl flooring can be installed over a subfloor, too—making it a top choice for people who don't want a lot of hassle but need new floors. Naturally, the ease of LVT installation means that it's more cost effective if someone else is doing the installing for you, which leads us to our next luxury vinyl floor advantage—price!
Many people want that "hardwood" look and feel to their floors, but they may have concerns about the high rates it may take to get them installed in their house. With LVT, you are getting that look and feel but through a different material that's drastically lower in cost than some of the more conventional and traditional alternatives. How can this be, though? Isn't all flooring through-the-roof expensive? Think again!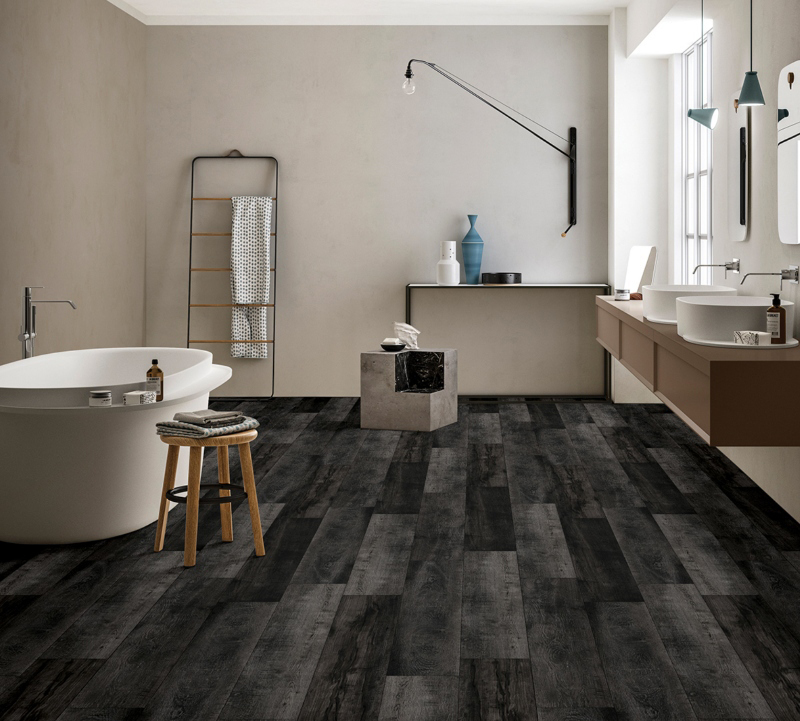 Luxury vinyl flooring can cost anywhere from $2 to $5 per square foot, whereas hardwood is likely to be found in the $8 to $25 per range per square foot. This reduction in price is worth noting, especially for homeowners who want quality flooring but are also on a budget. Additionally, maintenance costs for hardwood or other types of flooring may also make a serious dent in your bank account, whereas luxury vinyl tile has minimal maintenance costs. (This can include refinishing and treatment needed over time.) At the end of the day, LVT is much cheaper with a significant price gap between its other alternatives.
Aesthetics. Let's talk about LVT and its appearance, shall we? The material is created with the latest technology to give you a natural look and feel on the surface, meaning you don't have to worry about your floors looking artificial or unappealing. In fact, many people might have an issue with differentiating natural flooring from vinyl flooring, meaning you can find the right look, feel and texture that meets your own design needs. Clearly, you are not sacrificing price or ease of installation for a strong aesthetic in your home or office by opting for LVT. Maybe some would call it having your cake and eating it to by obtaining the exact look for more than half the price? Regardless, you aren't forgoing strong principles of design by embracing luxury vinyl flooring!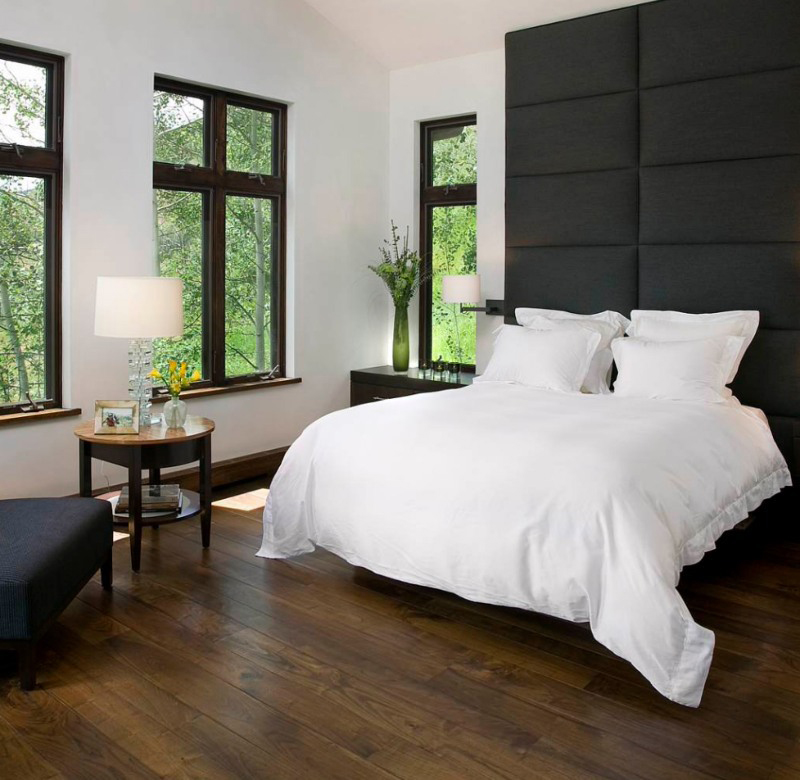 (Photo Credit: Houzz)
Moving onto another major benefit of LVT—that's right, you guessed it—maintenance. When it comes to hardwood or carpet, there is a lot that goes into properly cleaning those surfaces, right? Now—no offense against hardwood and carpet—but the easy maintenance of luxury vinyl flooring truly can't be beat. All that is needed is a mop to wipe down the surface to extract the dirt and grime you want to get rid of. (No kidding!) Thankfully, LVT is resistant to stains, so you don't need to invest financially in special cleaning supplies or services. No pricey cleaning equipment needed, as LVT is truly stress and worry-free. Considering what many people go through to maintain clean floors in other households, isn't that a major bonus? People who have invested in this material for their home rant and rave about how easy it is to maintain. Cleanliness is godliness, that's true—but ease of maintenance is also pretty high up there as well!
Finally, luxury vinyl flooring is one of the most durable types of material you can possibly have. Even though these planks may look elegant and in danger of irreparable scuffing, scratching and staining—they are truly long-lasting and can withstand a lot of foot traffic without showing signs of wear and tear. This is partly because LVT is made up of so many layers, carefully designed to hold up over time and not show the aftereffects of what shoes can do. Isn't that one of the best reassurances you can possibly have when making the investment in flooring—that you know it will last over time? After all, you don't want to look ahead to a floor replacement just after you've gotten through initial installation. LVT maintains its integrity and ages gracefully along with you.
All in all, LVT has copious benefits and advantages that are sure to enhance your home. Explore these options today so you can find the style and look that works for you.
Learn More About Luxury Vinyl Tile
Luxury Vinyl Flooring: Pros, Cons, Install, Cost
Installing Luxury Vinyl Tile in the Bathroom
Luxury Vinyl Tile: The Glenridge Series
Choosing the Best Luxury Vinyl Flooring for Every Room
LVT Flooring provides upscale looks in a low-maintenance package for homeowners of all incomes. Learn more about the benefits of Luxury Vinyl Tile.
One of the reasons luxury vinyl tiles are so popular is because they can be installed in nearly any indoor space, regardless of what's already on the floors. You could get started today and be done in just a few days – and with professional, polished results. If that sounds attractive to you, read Luxury Vinyl installation best practices for optimal results.