Will Granite Countertops Increase The Value Of Your Home?
July 11, 2019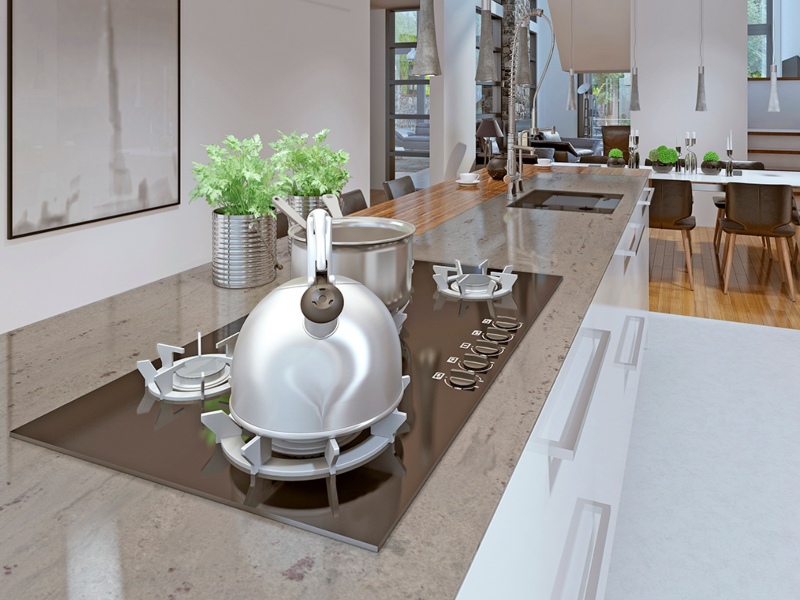 With so many upgrades possible to your home, are you ever at a loss for words where to begin? Naturally, people want to enhance their home's value in any way possible to attain the best ROI, but determining which course of action can leave many scratching their heads. With cabinet replacements and bathroom renovations as possibilities, one upgrade in particular that might be overlooked could be your granite countertops. Taking the time to explore the options when it comes to your countertop can lead to some very exciting designs.
Without a doubt, countertops for kitchens can be major focal points of any home. Think of all the use they get just by being in their particular location. Between the cooking, socializing and dining that these premium surfaces provide, upgrading them is a natural next step in enhancing the value and overall aesthetic of your house. After all, any great home renovator will tell you that when you begin the renovation process, you must first begin with rooms that get the most use and functionality. Kitchens play such a pivotal role in the life of any homeowner, so beginning there is never a bad idea. Yet there are many questions to consider when it comes to replacing countertops—such as the granite vs. quartz debate, color scheme and even design.
Let's begin with the granite vs. quartz issue when it comes to upgrading countertops. Granite, a natural stone, is one of the most durable countertops you can possibly ask for. When properly sealed, it's resistant to heat and can withstand normal wear and tear, even being able to tolerate high temperatures of up to 900 degrees Fahrenheit!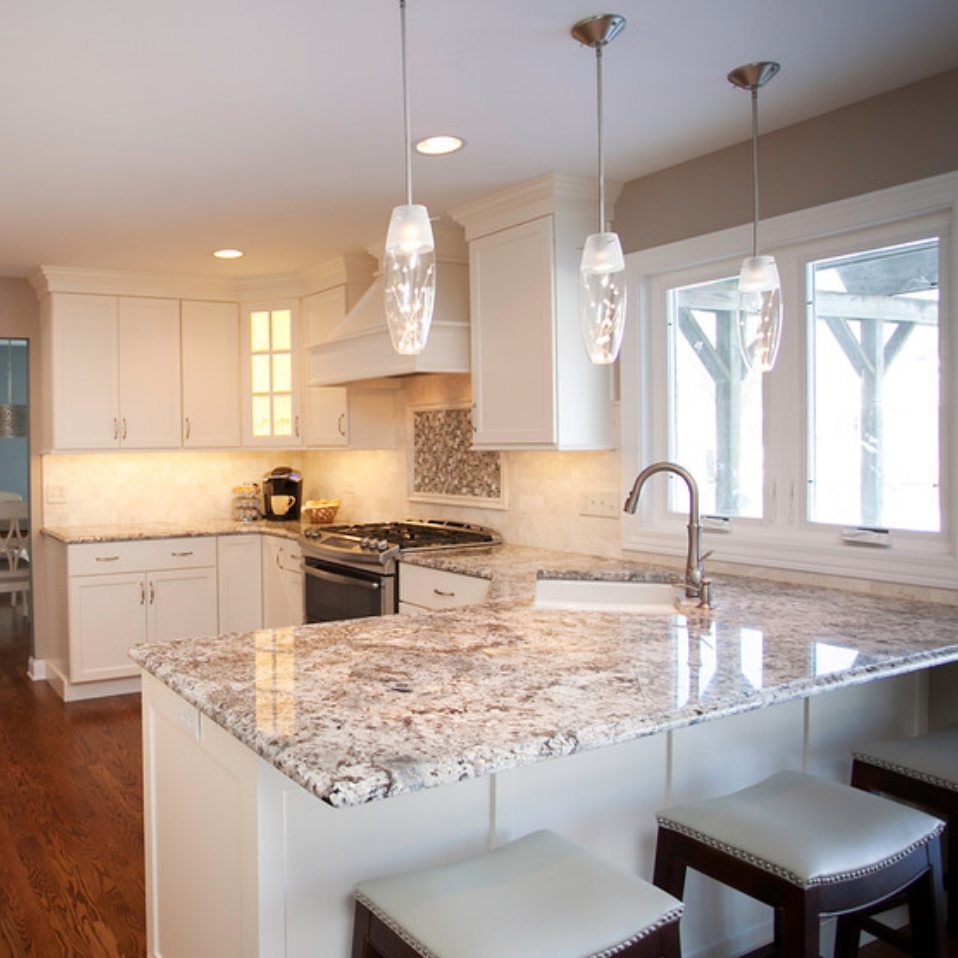 Create a similar look with MSI's Blue Flower granite (Photo Credit: Houzz)
Granite will always be popular and never go out of style, as its longevity and stamina—not to mention intricate natural patterns—make for stunning beauty. They're easy to clean, as well, often times with a wet rag, forgoing special cleaners with harmful chemicals. Many people consider granite to be a "must have" when it comes to home ownership, a status almost, so not having this be prominently featured in one or more rooms could turn off potential home buyers. It's been known in several statistics and surveys, as well, that having granite surfaces actually demand higher prices than ones without. Many real estate agents will tell you that the process of selling a home is faster when granite is visibly displayed.
Quartz countertops are also a route many people take when choosing to upgrade their home, as there are a myriad of color options due to the manufacturing process. While tough and durable—resistant to scratches and stains—quartz's design options can be more diversified if you're looking for something specific and particular. Quartz countertops come in a variety of styles and nearly any kind of shape and can be customized since it's such a highly manufactured stone. This comes in handy if you are seeking an unusual color for your countertop that cannot be found in the nature stone of granite. Granite, with its more "natural" appearance, provides a fresh organic feel to any kitchen or home with its colors ranging from off whites to exotic blacks or greens. Like quartz, granite is easy to clean, but will also require sealing and resealing so that it doesn't wear down over time by moisture and the day-to-day wear and tear.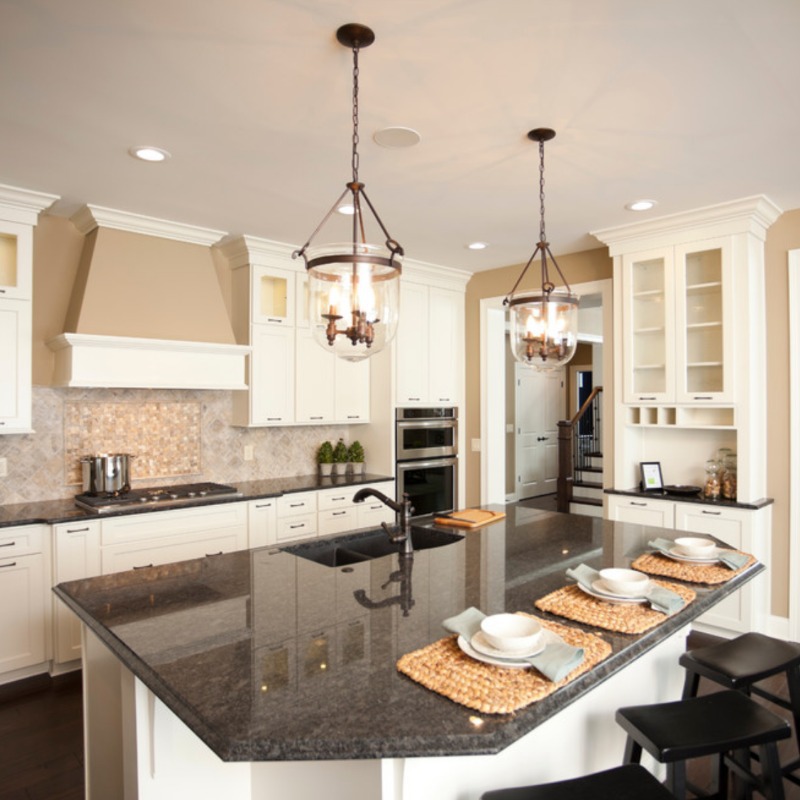 Recreate this look with MSI's Ganache (Photo Credit: Houzz)
You can add granite to almost any room in your house to enhance your home's value, especially for resale purposes. While the kitchen is the most obvious spot, especially the island or underneath cabinets, the bathroom is also a viable place to install granite, as well. For example, replacing the countertop near your bathroom sink with granite is a much better option for you than any other type of material or stone. You can also enhance your bathroom with granite shower seats, accents, water features, bathroom backsplashes and more. All of this gives a much-needed boost to this very important room, also providing a sense of elegance and refined style. Incorporating granite into your bathroom décor could send the message to homebuyers that this is a place or refuge and refinery, taking it a step beyond what most anticipate.
Have you thought about the granite possibilities for your home office? Sure, a desk has a functional purpose, but it can also be timeless and sophisticated when display in such remarkable natural stone. If you pick out a particular pattern or color that pops, it can really transform a typical home office into a space that's truly remarkable and noteworthy. This adds immediate value and gives a room other than your bathroom or kitchen a necessary boost, which makes a homebuyer willing to pay more!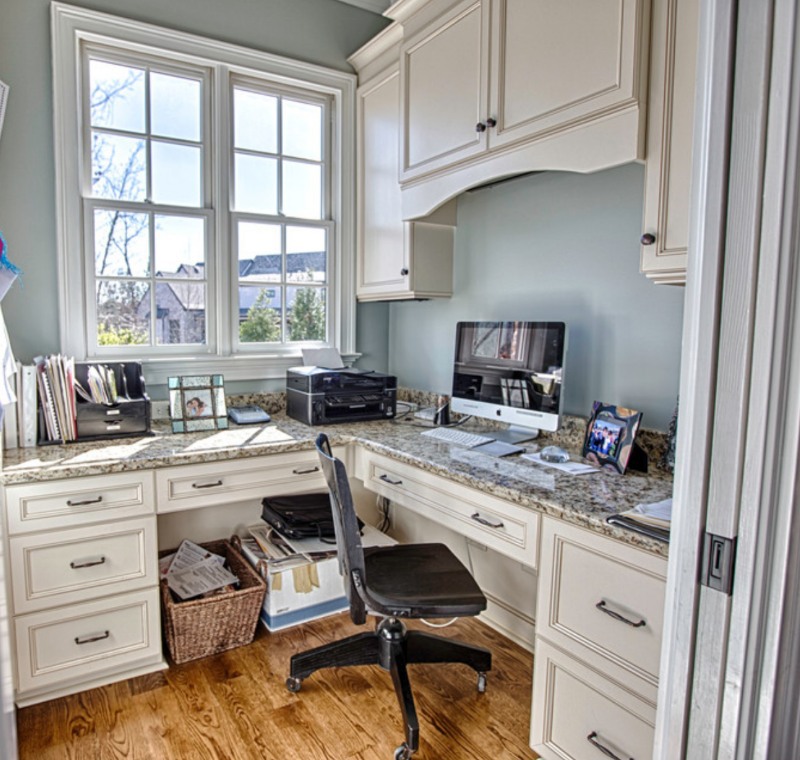 Recreate this look with MSI's Patagonia granite (Photo Credit: Houzz)
All in all, you have to determine the best option that is right for you when it comes to enhancing your home for its optimal resale potential. Incorporating granite into your design scheme, whether in your kitchen, bathroom, home office or other room can go a long way towards seeing a satisfying ROI. While quartz is a valuable material for any countertop with many advantages, nothing will boost your home's value like granite, which has a timeless, classic feel that many homebuyers cherish.
Try using our Visualizer to see which granite countertop can be right for your home. By doing so, you can "try before you buy," seeing for yourself how this rich and captivating natural stone would look in any room in your house. After all, aesthetic visualization is critical for any design scheme, which will go a long way towards seeing the selling price you're seeking at the end of the home selling process. Take some time and explore your options, you won't be sorry you upgraded with granite countertops—your home and wallet will eventually thank you!
READ MORE ABOUT GRANITE COUNTERTOPS
Which Is Easier to Maintain Quartz Or Granite Countertops
Which to Choose: Quartz Versus Granite
White Marble & Granite: When the Absence Of Color Is the Color Of Choice!