Gorgeous Bathrooms With Marble Tile
May 25, 2019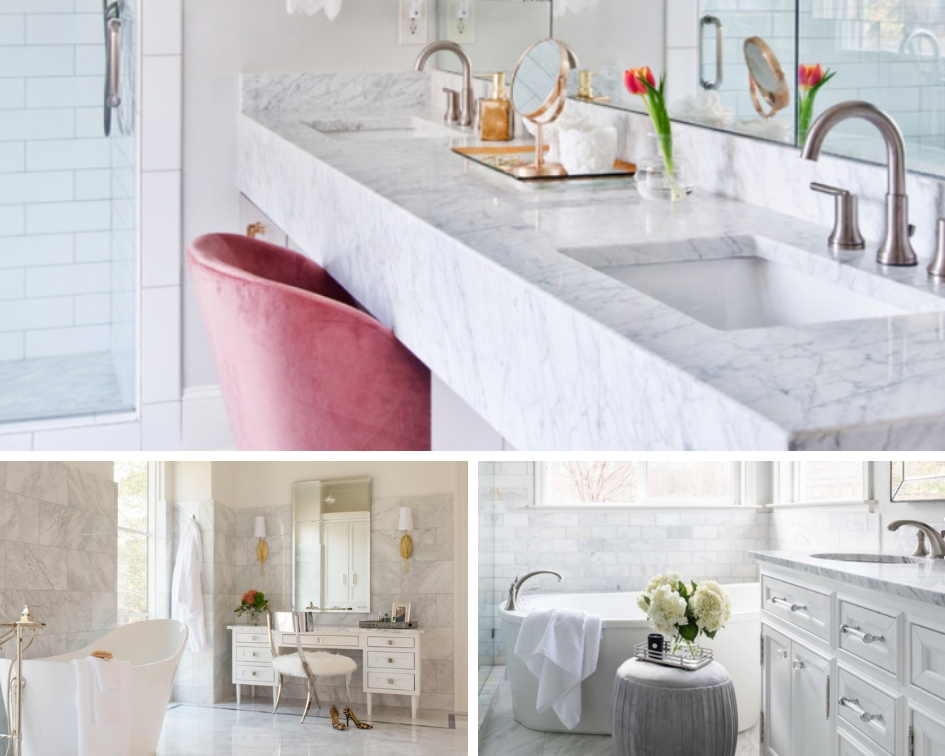 For many people, marble feels a little out of reach in their home, kitchen or bathroom. Marble tile can be considered elite in the minds of most homeowners, reserved only for royalty and museums. However, marble tile is more versatile than it gets credit for, whether it's as a window will, shower wall or backsplash. While many might overlook this natural stone, time and time again it proves to suit a variety of styles, tastes and aesthetics.
In terms of appearance, the variety and veining of marble is considered its best trait, often ornate and intricate, whereupon people can get lost in tracing it for hours! Thankfully, you can find a variety of colors and veining, for flooring or marble thresholds that are bound to take your breath away. Truly, marble is also one of the most durable natural stone materials, which is why you see it so often in fountains without lots of wear and tear. Similarly, marble modern tile can ensure it will be enjoyed and appreciated for generations to come.
Marble also creates an undeniable sense of luxury, elegance and sophistication, especially when in a bathroom or shower. It can add uniqueness and authenticity with all the various natural patterns, textures and designs. It's ideal for bathrooms, in particular, as marble is moisture resistance and strong, as well as a very easy-to-clean material.Any stains on marble can easily be cleaned with water, prolonging the life of your bathroom or shower—as well as your sanity in trying to maintain a clean and spotless home!
Let's take a look at some of MSI's marble picks to give you some inspiration on finding the right style and look that works for you.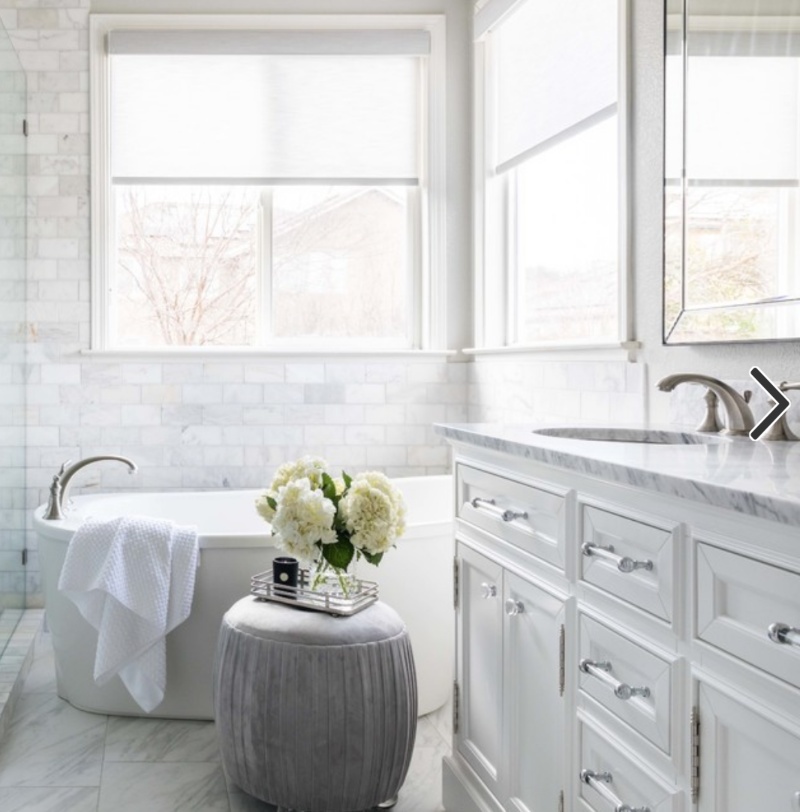 Create a similar look with MSI's Turkish Carrara (Photo Credit: Houzz)
Turkish Carrara White Marble is an imported marble available in white tile format where classic meets opulent in terms of design. Available in honed and polished finishes, this particular stone—ideal for marble countertops—is known for its soft clouds of silver set against a stunning alabaster white. This is also available in a slight variation as Turkish Carrara Polished Double Beveled, a popular choice for flooring as well as heavy commercial countertops. With a polished finish available, this smooth and sleek Turkish marble is sure to compliment natural light and a variety of décor options quite well.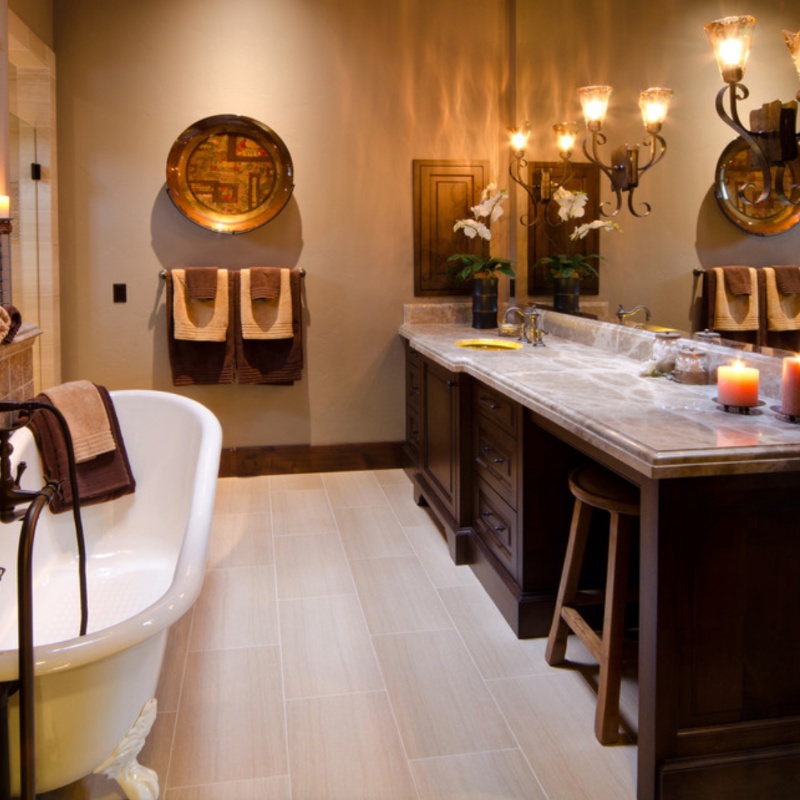 Recreate this look with MSI's Emperador Light Marble (Photo Credit: Houzz)
Emperador Light Marble is available for a variety of uses, whether it's slabs for floor tiles and mosaics or stunning marble countertops, accent walls and backsplashes. Known for its harmonious blend of creams, browns and beiges, this marble is sure to be a fine touch for your home!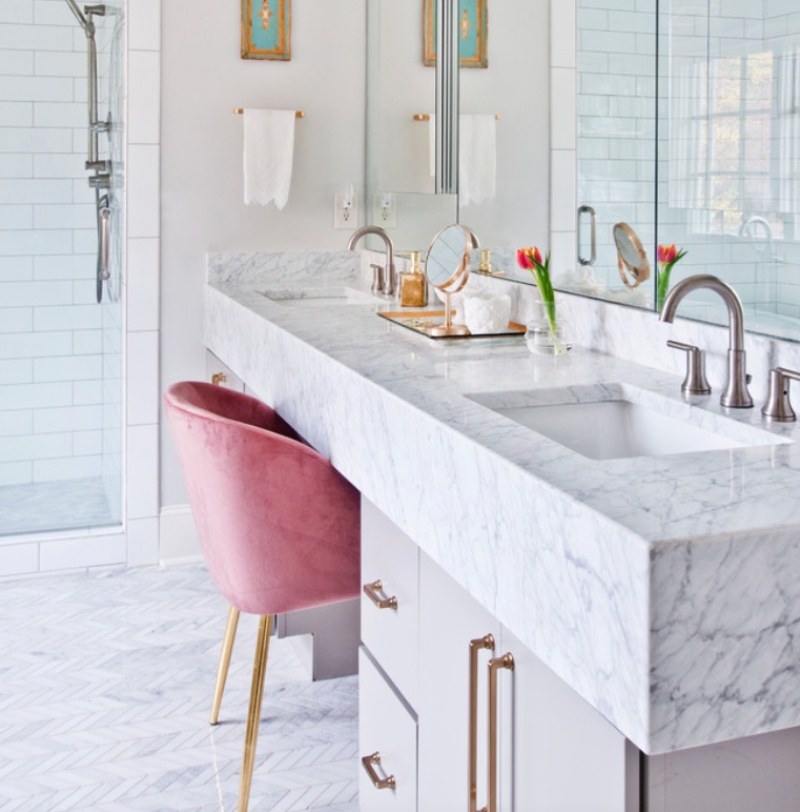 Create a similar look with MSI's Arabescato Carrara (Photo Credit: Houzz)
Arabescato Carrara Marble is a unique assortment of white and gray that swirl into a spellbinding and special pattern, great for countertops and shower surrounds!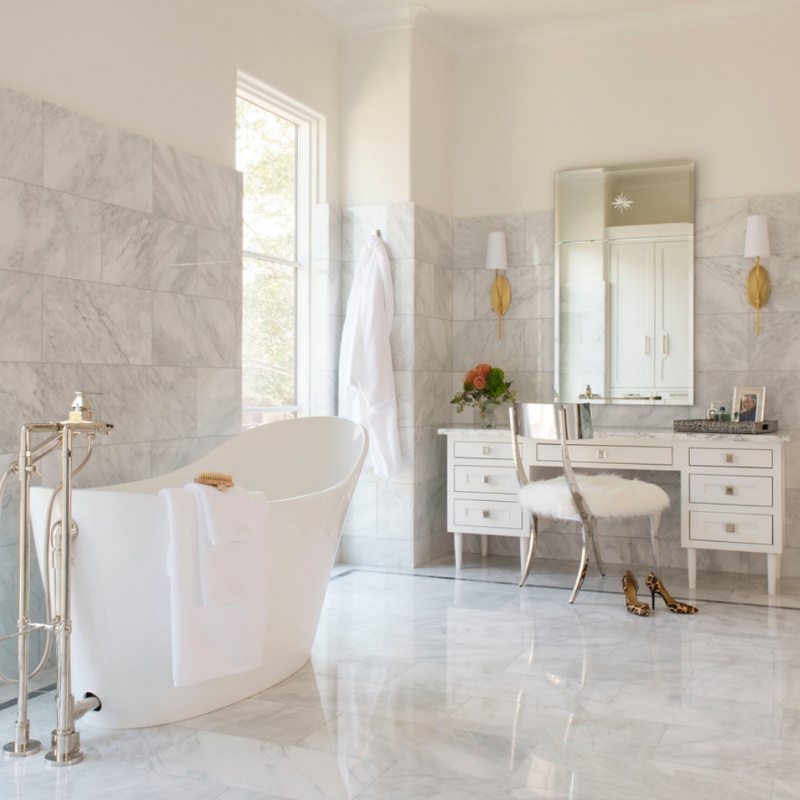 Create a similra with Bianco Venatino (Photo Credit: Houzz)
Bianco Venatino Marble is a top choice for timeless marble countertops and quintessentially Italian with its creamy white background and gray veining. Deciding on the right marble style and pattern is a choice only you can make, keeping in mind your personal style and aesthetic.
Thankfully, it's helpful to remember marble is a viable—and accessible—option to turn your bathroom from good to great!