The Cyrus Series: Easy-Install Luxury Vinyl Tile
May 22, 2019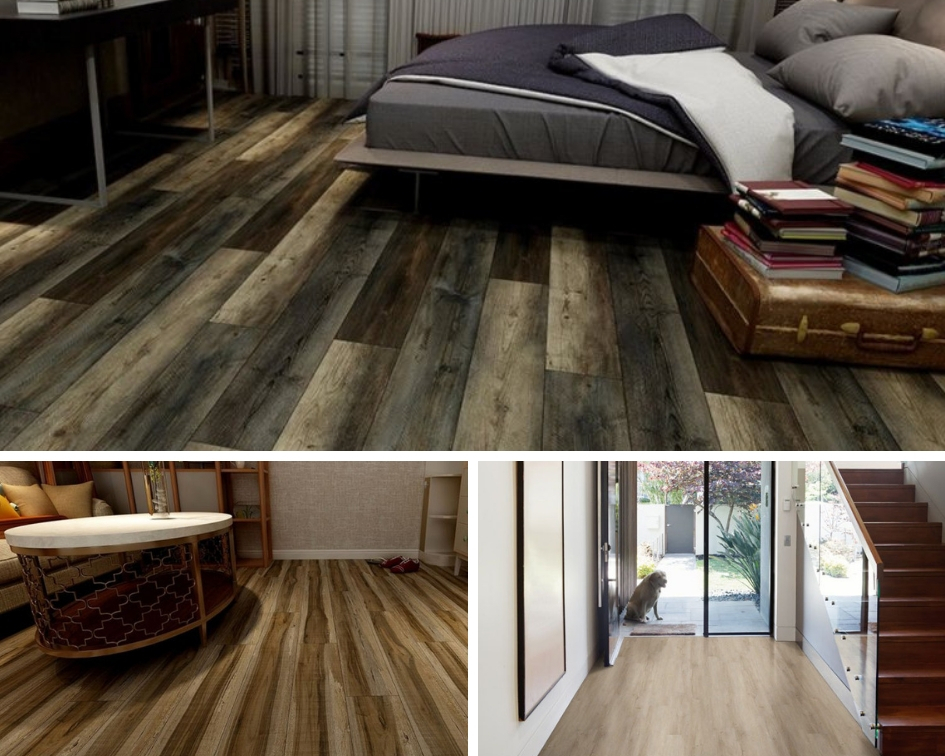 One of the hottest design trends in flooring today is luxury vinyl tile or LVT. Homeowners and designers are flocking to LVT flooring due to its durability and ease of installation—but most of all because vinyl floor tiles from MSI look like natural hardwood, for a fraction of the cost. If you love sleek, modern designs or if you prefer a more rustic reclaimed look—MSI has you covered. Let's take a look at some of our favorite colors and patterns and learn more about the benefits of LVT flooring.
If the idea of vinyl floors makes you think of tacky patterns in your old family home, brush those thoughts aside. Make no mistake, vinyl flooring has come a long way, and they are genuinely premium surfaces that can stand the test of time in design, and wear. In high traffic areas, like entry halls, our Cyrus Vinyl Plank Flooring collection's classically-styled Sandino looks fantastic, and it is easy to keep clean—even if you have a four-legged friend, or two. Sandino features subtle, realistic wood grains that lend a sophisticated and clean look to any design.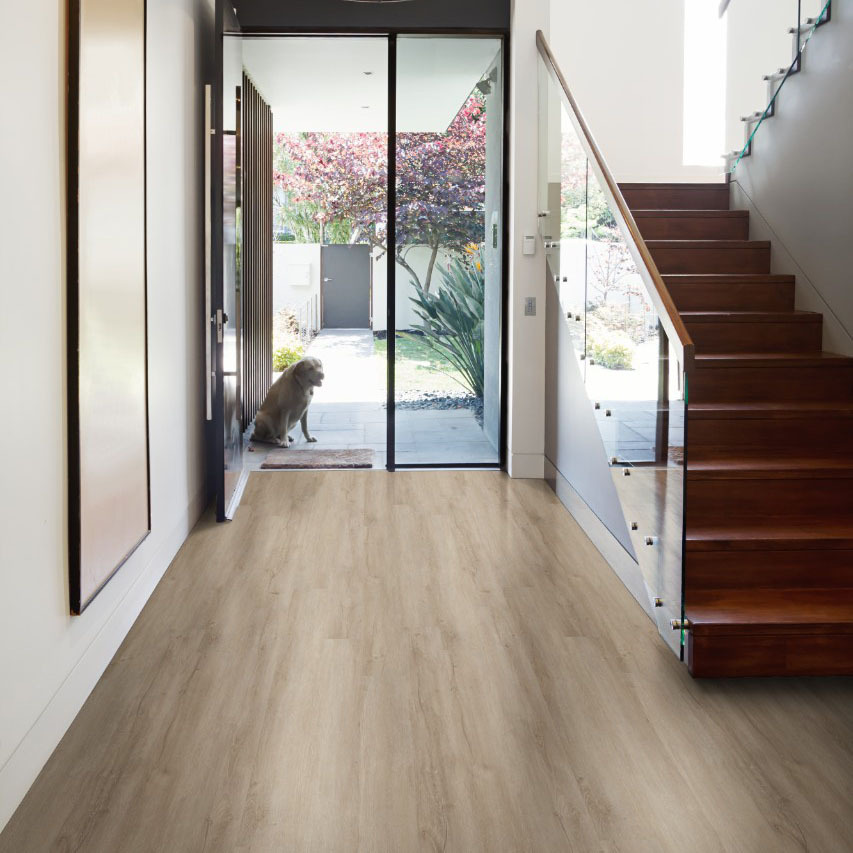 Featured: Sandino Luxury Vinyl Tile
But don't make the mistake of limiting this product to entries—these tiles are called luxury vinyl tile for a reason. If your kitchen is all about high-design, our Akadia vinyl tile flooring is an excellent complement contemporary cabinetry and accessories. The knots and grains add a touch of character reminiscent of exotic woods from across the globe. If you love to cook and spend a lot of time on your feet in the kitchen, MSI's LVT will be easier on your legs and feet than sheet vinyl or laminate flooring due to the attached padding.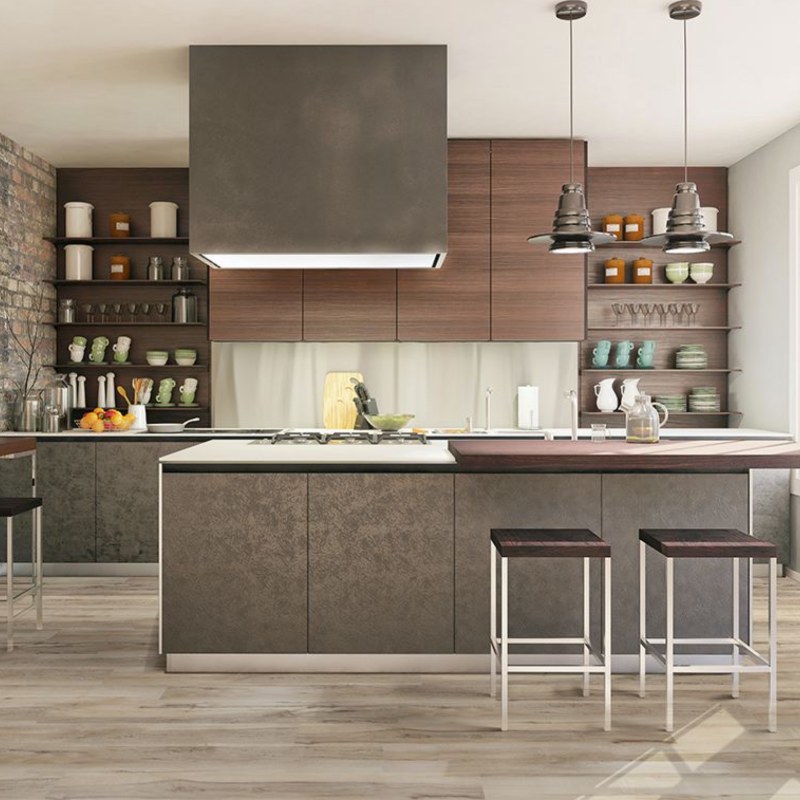 Featured: Akadia Luxury Vinyl Tile
Do you long for the look of reclaimed hardwood with deep weathered tones and hand-hewn textures? Our Stable vinyl flooring may just be the look you desire. Dramatic, and a touch brooding, this realistic looking textured plank floor is a floating floor with a snap-in installation. Installing floating floors doesn't require adhesive, you just measure, cut, and click into place. Another benefit? Floating floors are often quieter than other flooring products as it produces a hollower sound than other flooring material types that are attached to the subfloor during installation.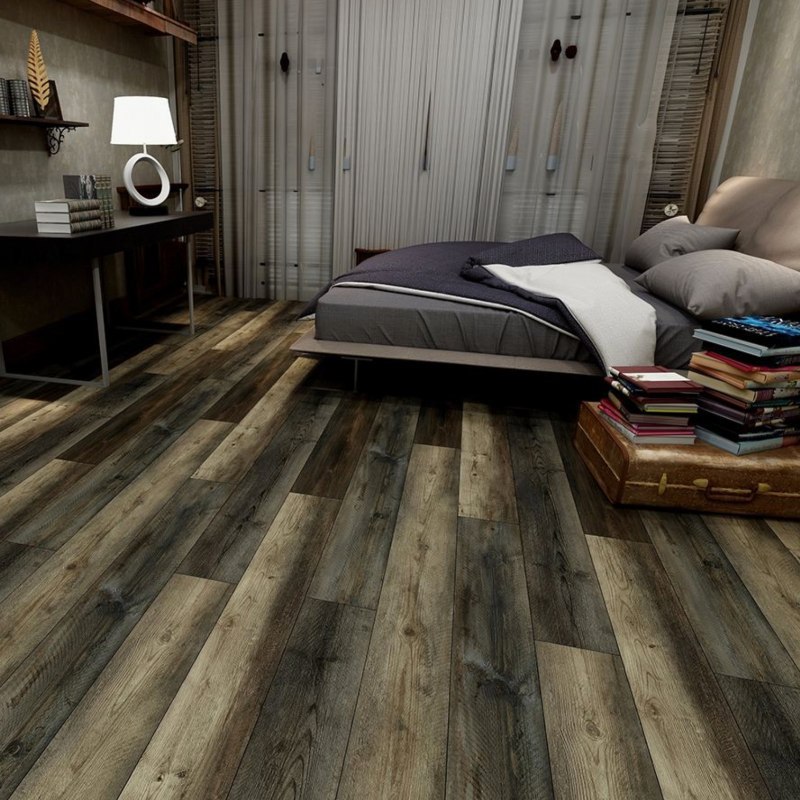 Featured: Stable Luxury Vinyl Tile
Exotic hardwood floors are beautiful, but they are also tricky to install, maintenance-heavy, and extremely expensive. If you love rich veining and dramatic patterns, it is time to look at our Exotika vinyl floor tiles. These DIY friendly LVT plank floor tiles have a lifetime residential warranty, they are 100% waterproof, and they are resistant to scratches, stains, and dents. Go ahead—install an exotic patterned vinyl floor to create luxurious drama that never needs refinishing or special care.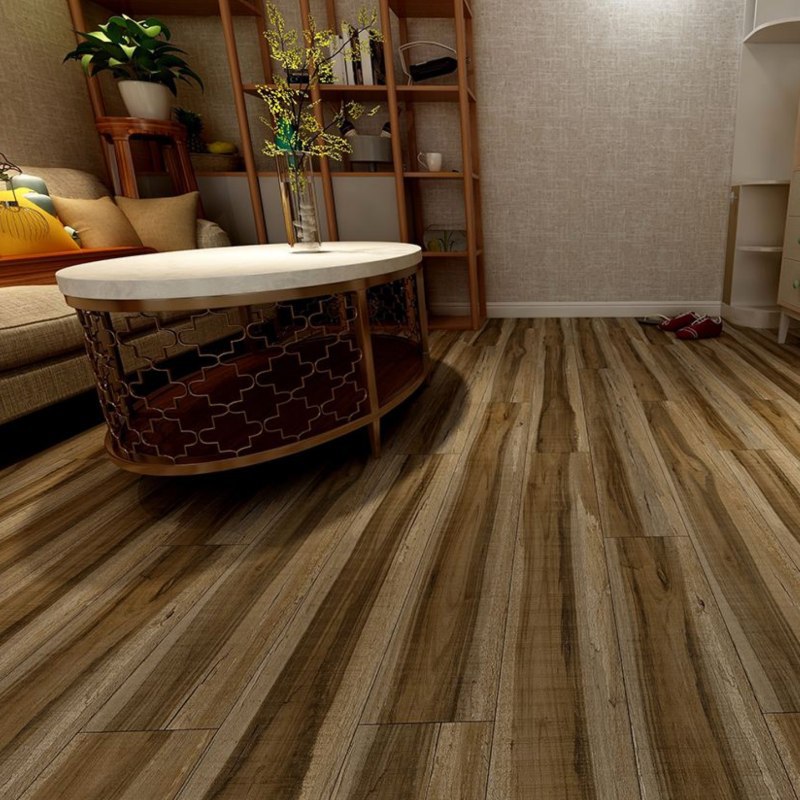 Featured: Exotica Luxury Vinyl Tile
Explore MSI's full line of Everlife LVT Flooring including our 100% waterproof rigid core series including Cyrus, XL Cyrus, Prescott, and Andover. Our luxury vinyl tile floors are easy to clean, durable, and require no ongoing maintenance—making these floors perfect for active homes and investment properties. Browse our collections and choose the color and pattern that complements your design scheme.
More on Luxury Vinyl Tile
Luxury Vinyl Tile for High Traffic? Yes You Can!
Breaking Down the Cost of a DIY Install of Luxury Vinyl Tile Flooring
Genuine Wood Looks in Luxury Vinyl Tile
Luxury Vinyl Tile vs. Hardwood Flooring: Only You Know the Difference
LVT Flooring provides upscale looks in a low-maintenance package for homeowners of all incomes. Learn more about the benefits of Luxury Vinyl Tile.
One of the reasons luxury vinyl tiles are so popular is because they can be installed in nearly any indoor space, regardless of what's already on the floors. You could get started today and be done in just a few days – and with professional, polished results. If that sounds attractive to you, read Luxury Vinyl installation best practices for optimal results.