Best Ideas For Quartz Countertop Vanities
February 13, 2019
In days gone by, the bathroom sink was just that, a simple wall-mounted porcelain pedestal with a place for your bar of soap. The Victorian era spawned its evolution into more luxurious, furniture-like fixtures, offering plenty of room for ladies to spread out their beauty paraphernalia and relax. Today's busy family bathrooms aren't nearly as romantic, but the main purpose remains. It's not just a spot to wash hands and brush teeth, it's a special and elegant space to get ready for the day ahead.
The evolution of the bathroom is still taking place! Homeowners are discovering the versatility of quartz counters, which are the perfect intersection of practical utility and elegant beauty. Let's explore four examples of how a quartz countertop can help us make the most of this important space.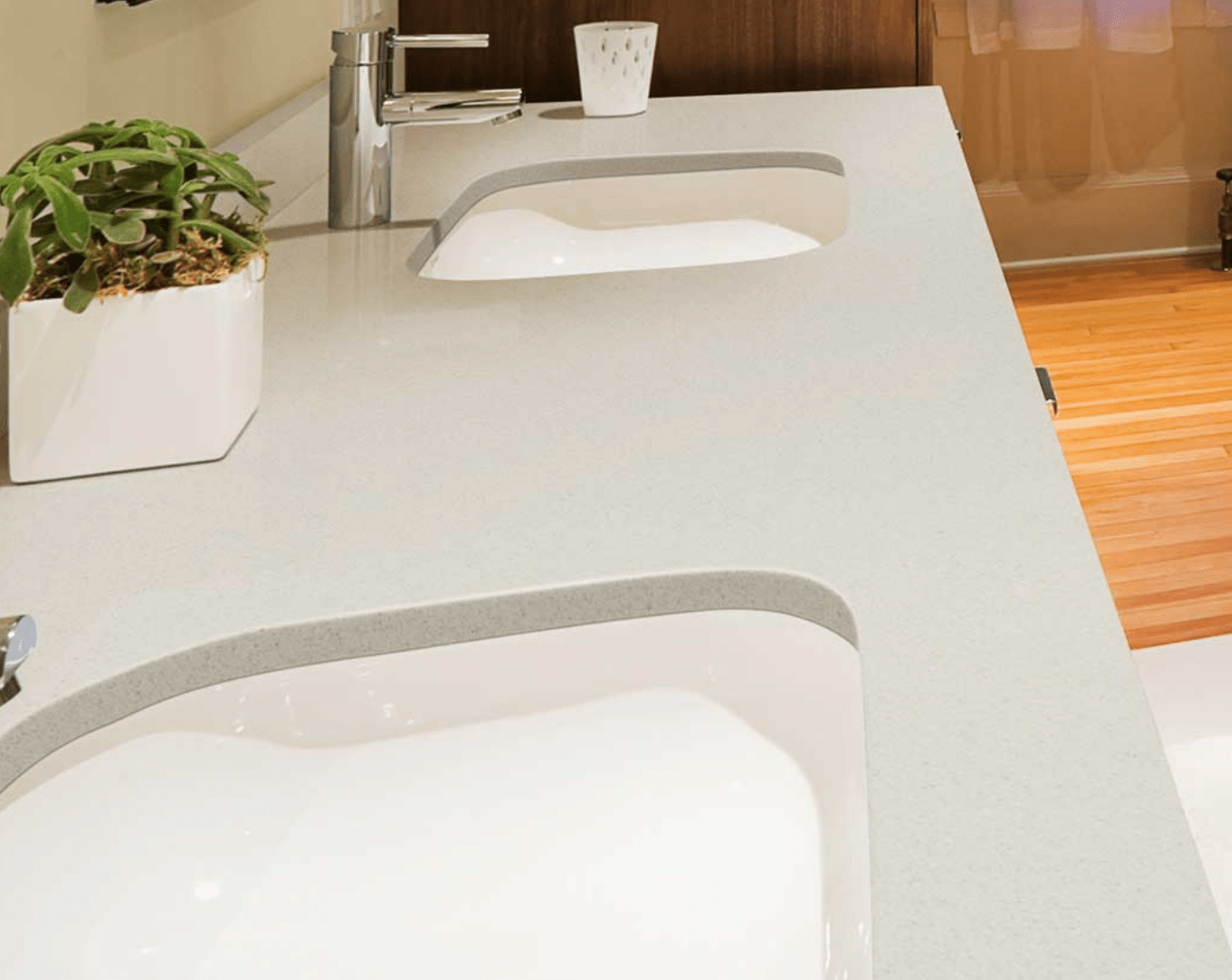 Featured: Bayshore Sand Quartz
Bayshore Sand Quartz
Simplicity is on-trend, and quartz is one of the best options to complement modern minimalism. Bayshore Sand Quartz is light beige with subtle specks in shades of brown, possibly the most neutral of all neutrals. However, although the quartz countertop is most often used in contemporary design, it can be reimagined to suit any style. Since quartz is incredibly durable and long-lasting, it pays to select a countertop that can easily fit with traditional, rustic, and more. It's all about the accessories!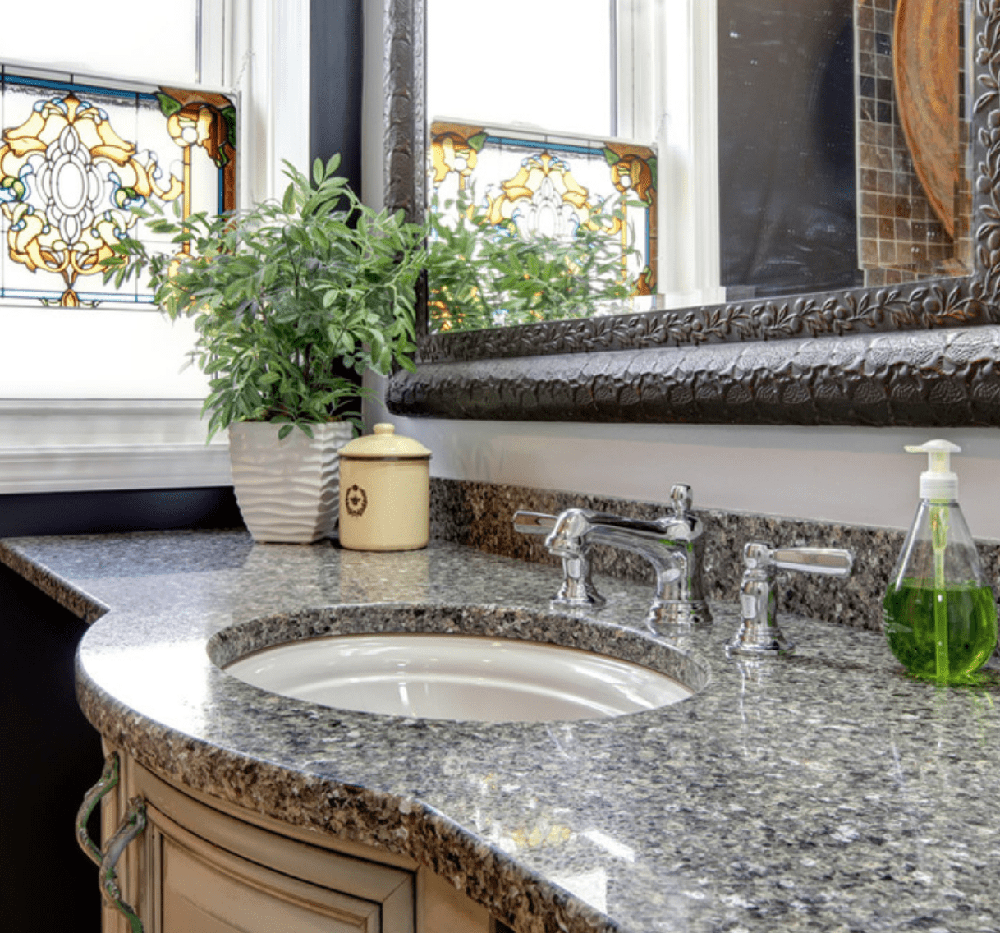 Recreate this look this look with MSI's Alpine Quartz
(Photo Credit: Houzz)
Quartz is versatile — it can be a lovely sleek neutral surface or a remarkable mimic of natural stone. If you like granite, you're going to fall in love with Alpine Quartz, a blend of gray shades with translucent crystal inclusions. Though granite is popular, it has drawbacks as well. A quartz countertop is totally nonporous with no need for regular sealing. They also resist staining and damage from chemicals and cosmetics, a very important quality for the bathroom vanity.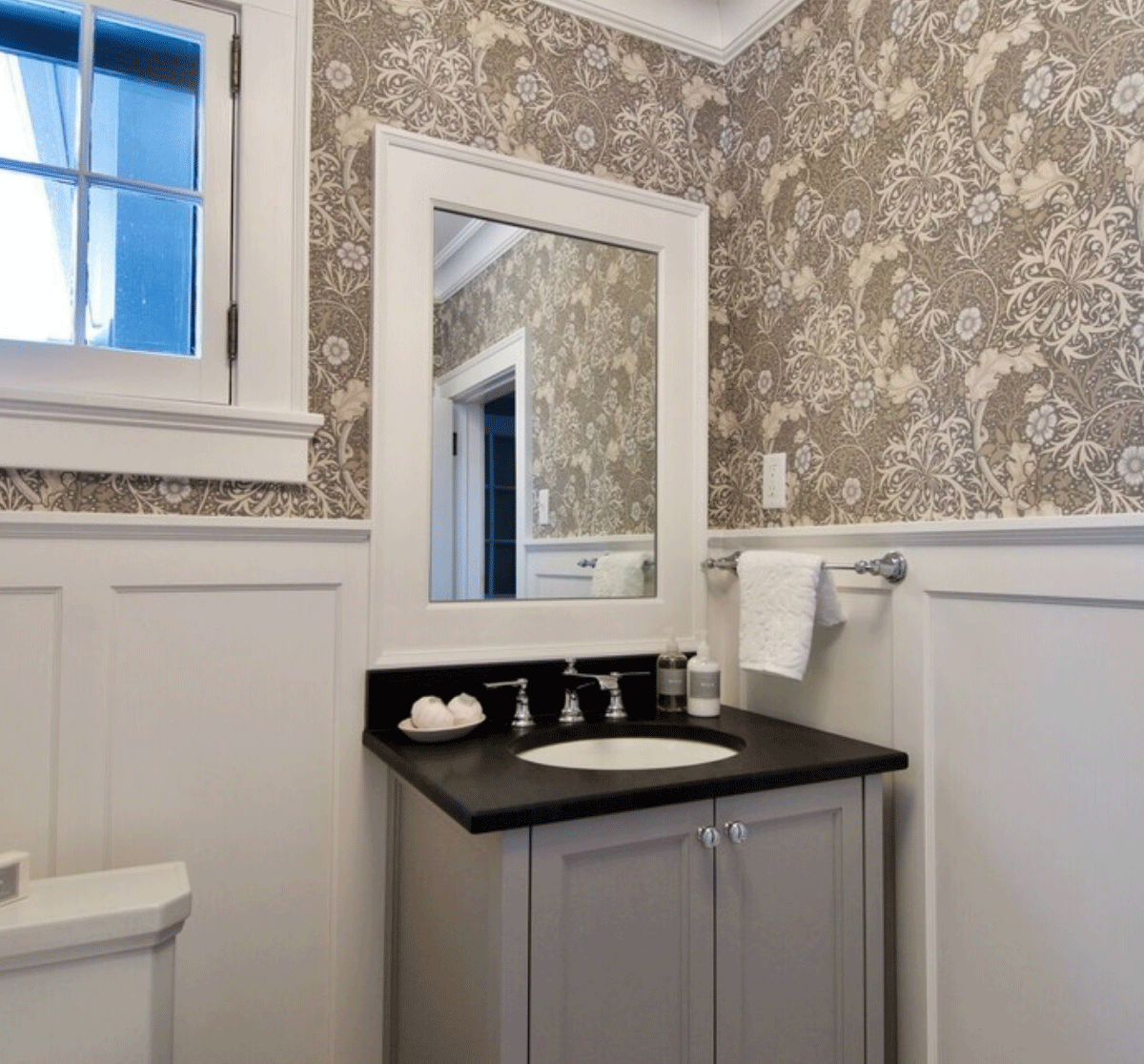 Create a similar look with MSI's Midnight Majesty Concrete Finish
(Photo Credit: Houzz)
Midnight Majesty Concrete Finish
Quartz is customizable. Along with the polished gloss that has always been popular, you can also choose concrete finishes that are soft matte, not reflective. While this brushed surface treatment tends to make natural stone countertops less water-resistant, that's not so with a quartz countertop; it always retains its tough, easy-care quality, resisting bacteria and mildew as well. You can add even more character by requesting custom countertop edges.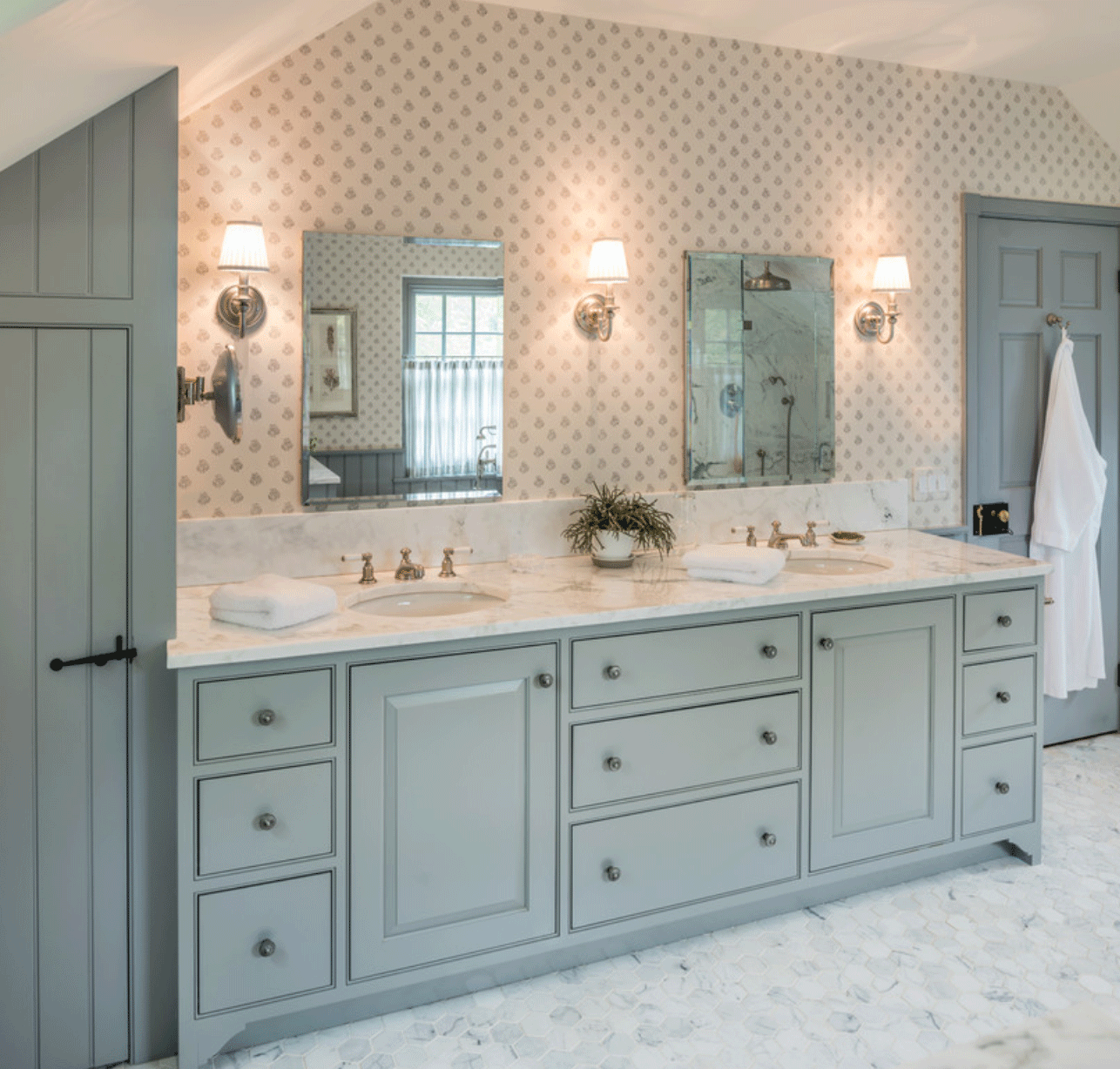 Create a similar look with MSI's Calacatta Verona
(Photo Credit: Houzz)
How can you get a super-elegant, luxe look for less money, in less time as well? Prefab countertops make upgrades fast and easy. Available in many popular shapes and sizes, the quartz countertop cost is less than most other surface options, but there's nothing "cheap" about it! Prefab counter choices include our most attractive, on-trend colors and patterns. Calacatta Verona is the perfect alternative to real marble, offering all the beauty with none of the worries. An included backsplash gives this marble look quartz a professional, polished finish.
Your needs, your preferences, and your lifestyle are evolving year-to-year, so it's only natural to choose an engineered, next-generation quartz countertop from MSI. With quartz, there's no need to give up the elegance and beauty that make your bathroom a sanctuary. You can start your day on a positive note and end it in soothing relaxation knowing that the surface is worry-free and a breeze to keep clean and pristine.
More About Quartz Countertops
What are the Pros and Cons of Quartz Countertops
Are Quartz Countertops Stain Resistant
Move Over Concrete Counters This is a Job For Quartz Countertops
7 Must See Quartz Countertops That Look Like Natural Stone
You May Want to Choose a Quartz Countertop Over Marble After Reading This