Natural Stone Looks In Porcelain Tile You Have To See To Believe
January 16, 2019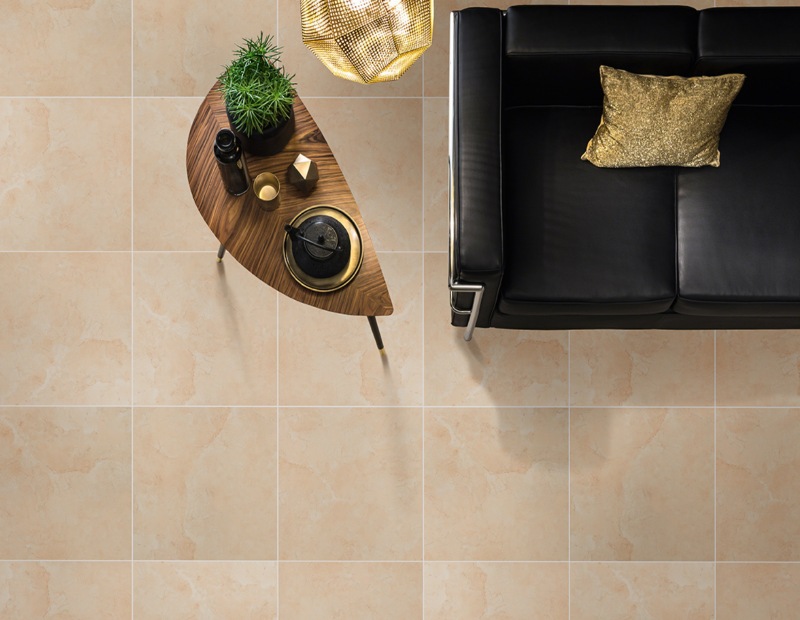 Faux is rarely cool and seldom lives up to its inspiration. For example, in the realm of food, dairy-free cheese just doesn't live up to the real McCoy. The same holds true for fabrics, electronics, kids' toys…and usually, flooring materials. In fact, when it comes to tile flooring, it's only in the last few years that faux stone tile has finally hit the mark with color, style, and pattern. But thankfully, in the tile industry, technology has stepped up its game, and now MSI offers a variety of truly realistic natural stone-look porcelain tiles.
If you have been disappointed in the past by imitation looks, it is time to give our natural stone-look tiles a chance. Our modern porcelain tile collections were designed by true artisans who set out to carefully replicate iconic stone looks, including marble, granite, travertine, and limestone—all in durable porcelain tile. The result? Side-by-side, our porcelain tiles and natural stone tiles are difficult to identify—even close up! But seeing is believing, so let's take a look at some of our favorite faux looks!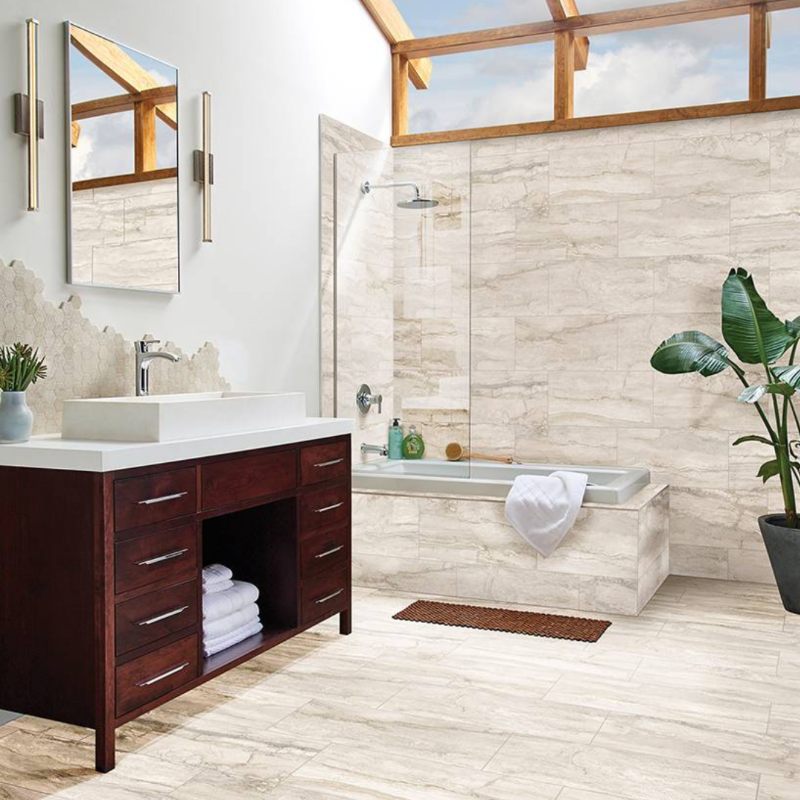 Featured: Bernini Biancoi
Natural stone's appeal comes in part from the randomness of its veining, colors, and overall pattern. In the early days of creating natural stone looks, many manufacturers took shortcuts that resulted in tiles that repeated patterns too frequently. Those fakes were easily spotted—but you won't have that problem with our new high-tech looks. Just look at this stunning bathroom, floor-to-ceiling dressed in our Bernini Bianco porcelain tile. This realistic stone-look porcelain tile looks like it all came from the same quarry, but not cut from the same slab. Its variation of hue and design is what gives this tile its character and realism. No one will ever guess—even close up—that the tile is porcelain and not natural stone.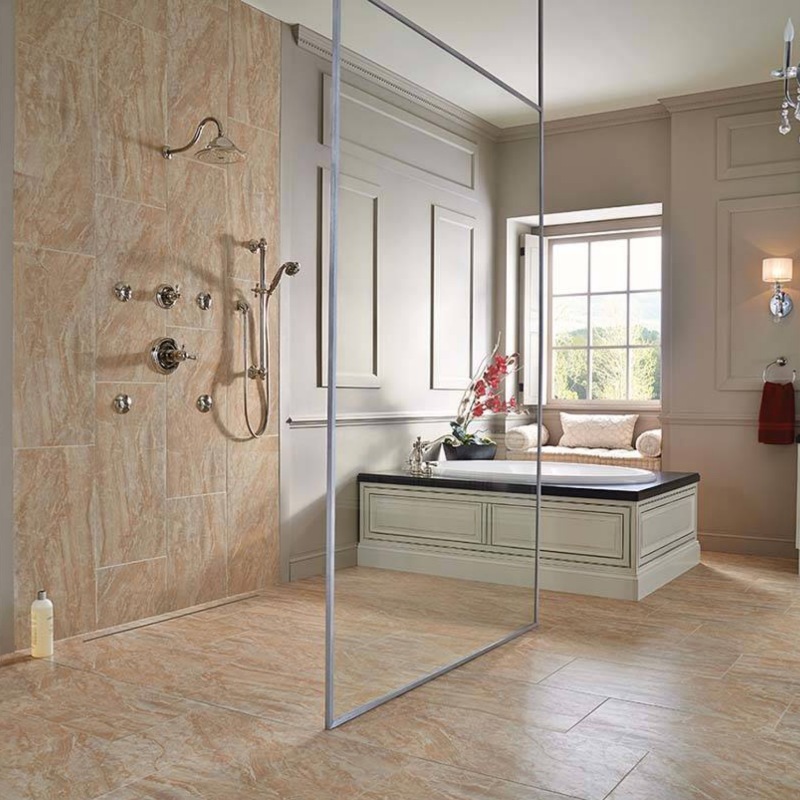 Featured: Pietra Onyx
Here is another bathroom dressed head-to-toe in porcelain tile. Here, Pietra Onyx, with its dramatic gold hues and creamy veins, looks as it was cut and polished right before installation. If you love the warm drama of onyx but were afraid it would be too fragile for everyday use, this realistic stone-look tile will tick all the boxes. Plus, it is available in a range of sizes from 2x2 mosaics to large format 16x32 tiles, allowing for custom designed installations.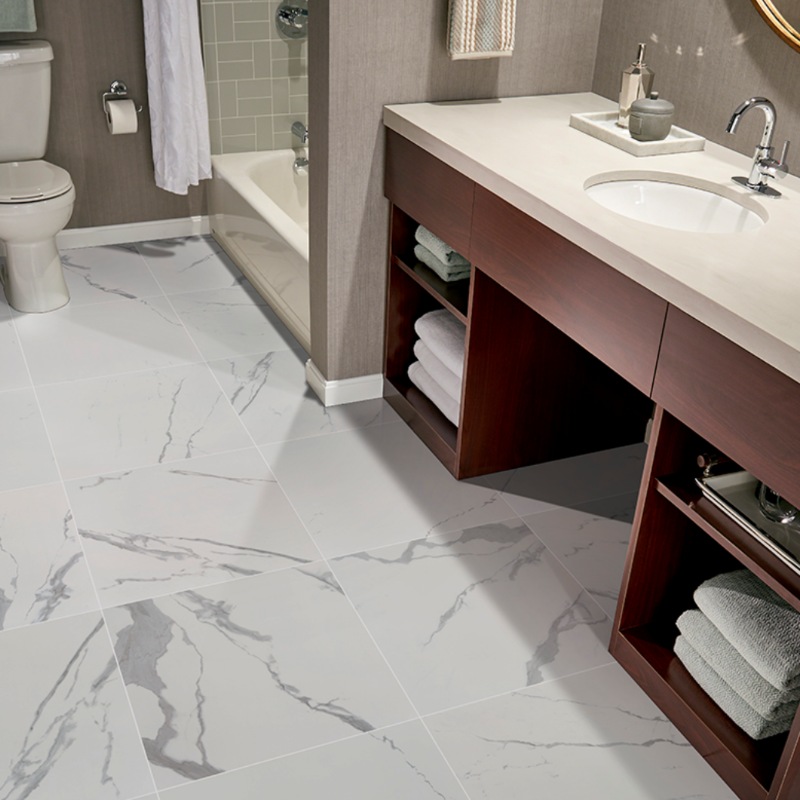 Featured: Eden Statuary
Ah, white and gray marble…is there anything more classic and luxurious? This bathroom is a perfect example of how technological advancements have allowed for more natural looking tiles. Our Eden Statuary porcelain tile features random veining from tile to tile, with very little repetition. In years past, there may have been only two or perhaps three different patterns in a box of tiles, but they were too similar to look like real stone. In real life, natural stone is full of character, and no two pieces are identical—that's what makes it unique! And this bathroom is simply perfection with our Eden Statuary porcelain flooring.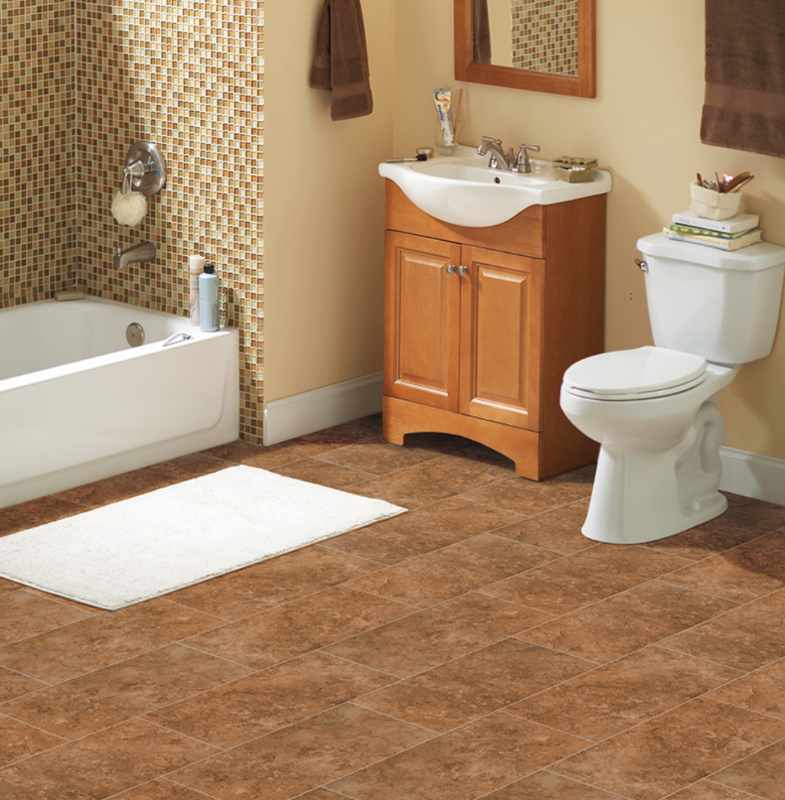 Featured: Travertino Walnut
We've looked at a variety of stunning master bathrooms, but we can't leave guest bathrooms out! Natural travertine is a highly sought after surface—and for a good reason. It is rich in color, texture, and pattern—but it isn't the easiest tile to keep clean, depending on the finish chosen. However, if you love the look of travertine, our Travertino Walnut porcelain tile will give you the look you will both love and be able to keep clean with little effort. Warm, inviting, and rich in tonal veins and swirls, this is a character-rich porcelain tile that has timeless appeal.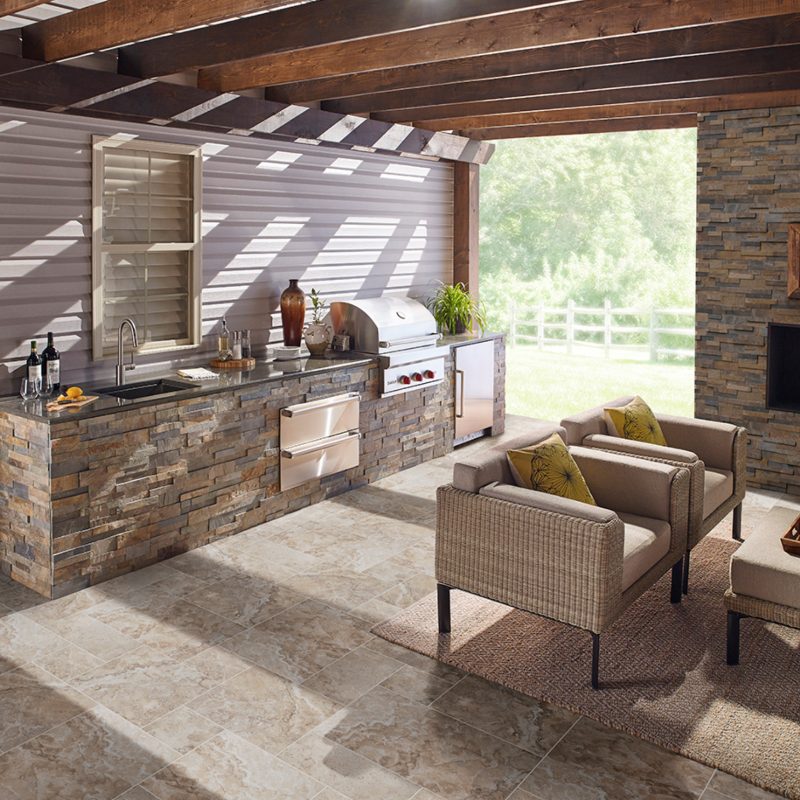 Featured: Versaille Castle Beige
Yes—this is porcelain tile flooring in an outdoor kitchen. Modern porcelain tile is well-suited for exterior patios, pool decks, and even wandering patios. And here, our Versailles Castle Beige porcelain tile is a realistic stone look that matches the elegance of the natural stacked stone fireplace and cooking island flawlessly. Even right next to real stone, this porcelain lookalike holds its own! This is a pattern kit that features all of the tile sizes necessary to create the elegant Versailles pattern. In addition, the color, pattern, and texture of these modern porcelain tiles perfectly capture the character and elegance of natural stone.
There is no doubt that natural stone is beautiful, but it isn't the appropriate choice for every application— nor every budget. Today, state-of-the-art technology allows us to recreate high-end natural stone in durable, budget-friendly, and beautiful porcelain tile. So, when you are looking to update your kitchen, bathroom, entryway, or outdoor oasis, consider one of our fashion-forward and timeless porcelain tiles.
READ MORE ABOUT PORCELAIN TILE with NATURAL STONE LOOKS
Classic Designs Using Porcelain Tile That Look Like Stone
Porcelain Tile That Looks Like Natural Stone Flooring
The Beauty of Eramosa Stone Flooring in Textured Porcelain Tile
Natural Stone and Porcelain: Elevate Your Home with the Natural Look