Tips From The Trade: Here'S Why Chefs Love Using Marble Countertops
September 05, 2018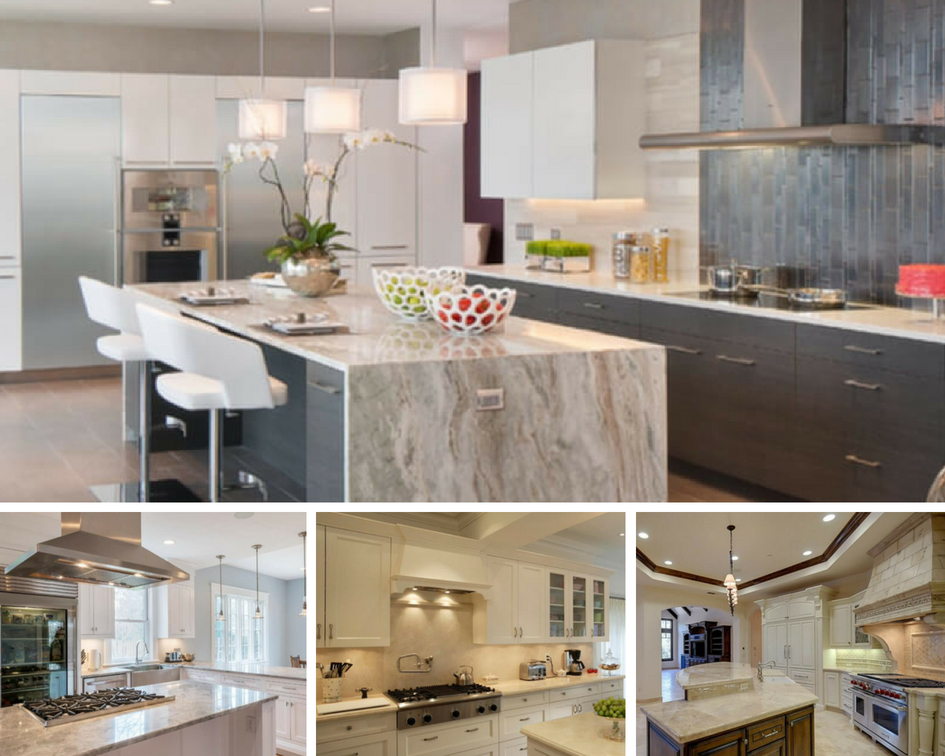 There's no doubt that marble countertops continue to be one of the most popular choices for kitchens, and this beauty also seems to be the ideal standard for top chefs and home chefs alike. But how could marble make someone a better cook? Let's take a look at some of the reasons why this luxurious and desired natural stone can help out in the kitchen.
Appeals to the Senses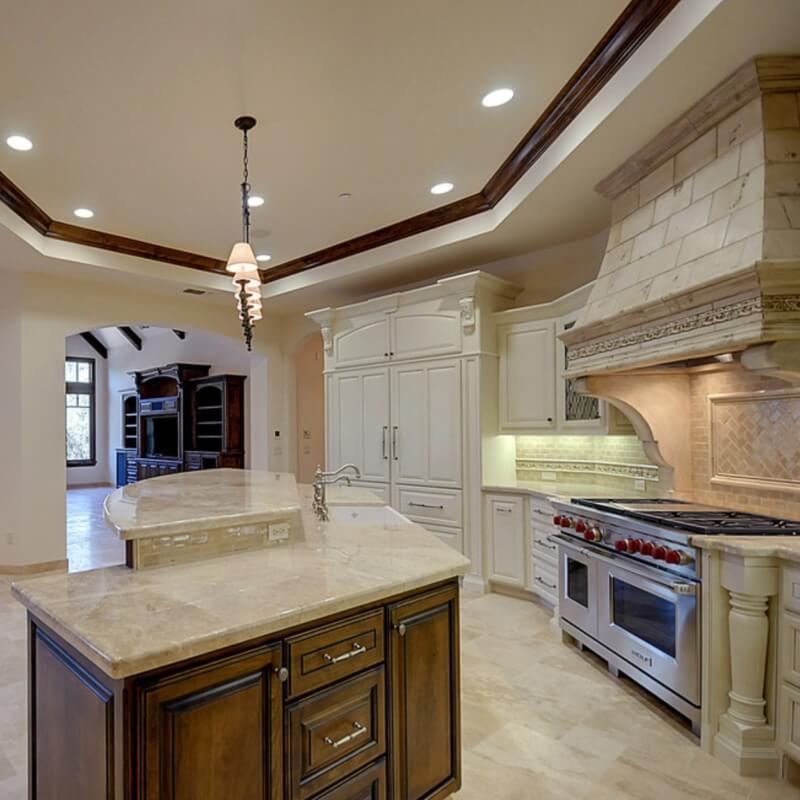 Get this look with MSI's Crema Cappuccino Marble (Photo Credit: Houzz)
Any chef knows that cooking is about getting all of the senses involved, not just your palette. In addition to sense of smell, the eyes are also one of the first things to judge whether or not something tastes good before even trying it. Marble counters offer a visual appeal and tactile elegance that enhances the cooking experience.
Makes the Perfect Dough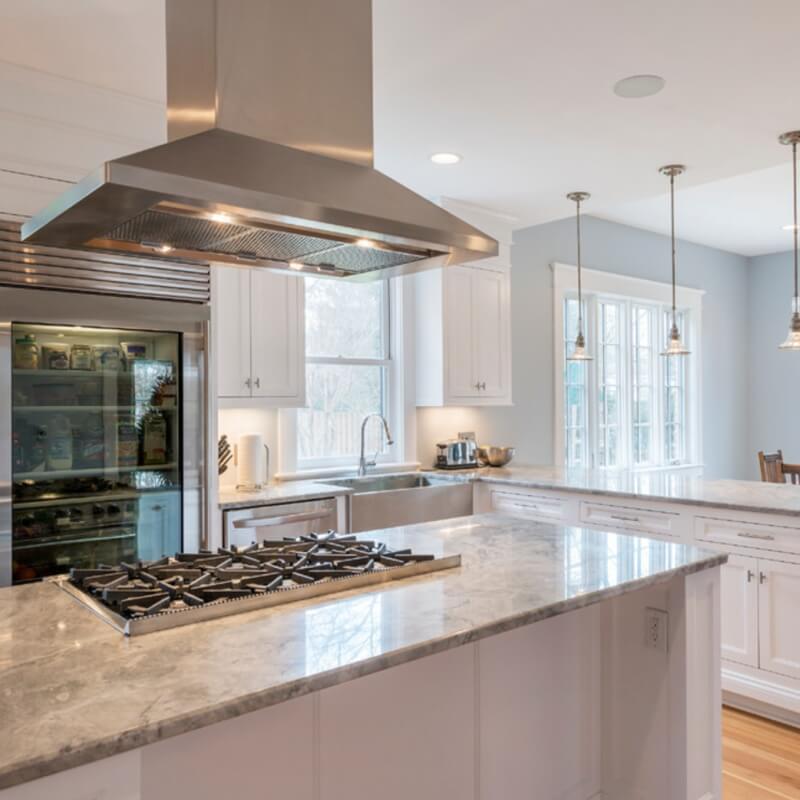 Get this look with MSI's Super White Marble (Photo Credit: Houzz)
Chefs love making delicious bread and buttery pastries on marble slabs because the stone surface will stay cool to the touch. This is especially important when a hot oven can quickly raise the temperature of the room, but they can bake with confidence knowing that their countertop will remain several degrees cooler than the sweltering kitchen. Because buttery dough warms as it's kneaded, the cool surface will actually absorb the warmth without affecting the dough itself. This will result in excellent bread dough, pastry dough, or pie dough. And, since marble is naturally made out of calcium carbonate, this crystalline compound acts like a natural anti-caking agent. When making dough, these bakers and pastry chefs will only need to flour their surfaces with a small amount!
Tempers Chocolate and Candies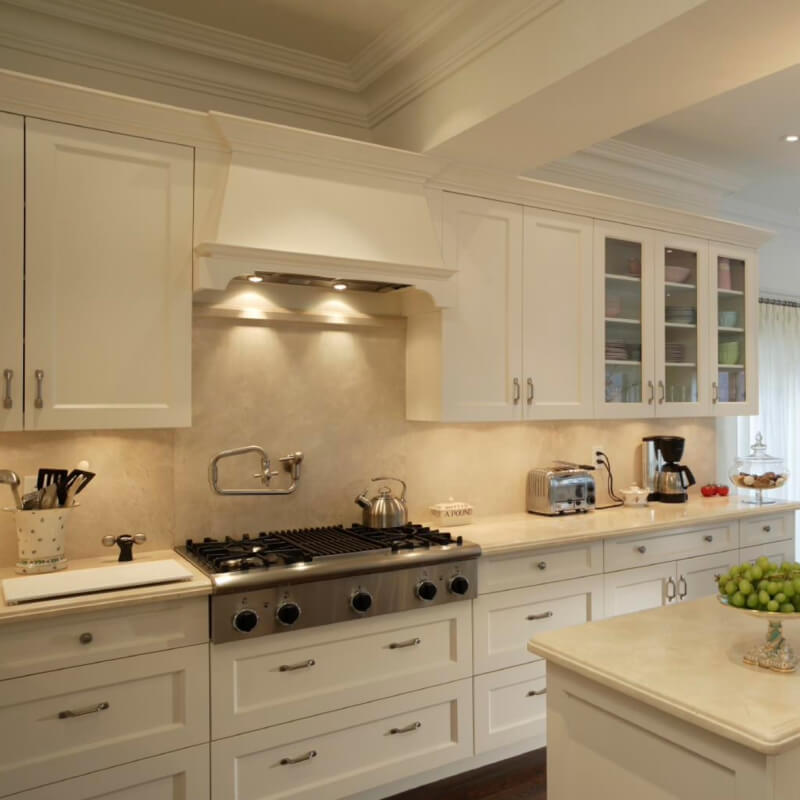 Get this look with MSI's Crema Marfil Marble (Photo Credit: Houzz)
There's an art to tempering chocolate, and marble is advantageous when it comes to creating confections because it helps cool it evenly. During the tempering process, the crystalline structure of chocolate will change from the temperature changes. This will leave the chocolatier with product that has the perfect snap, texture, and glossy sheen. Once the chocolate is melted, it can be poured directly onto the marble countertop. Then, it's tempered or cooled by using a spatula and continually passing the chocolate over the surface until it's ready to be made into a treat or poured into a mold. If they're worried about the chocolate setting too quickly on a cold countertop, then they can warm up the marble slab just a little.
Making sugar-based candies also involves the tempering process. The boiled sugar and water mixture will then be poured onto a marble slab. The natural cooling properties of marble countertops makes it so that the sugar can cool quickly, which then makes it easier for the confectioner to work with.
Creates a Beautiful Background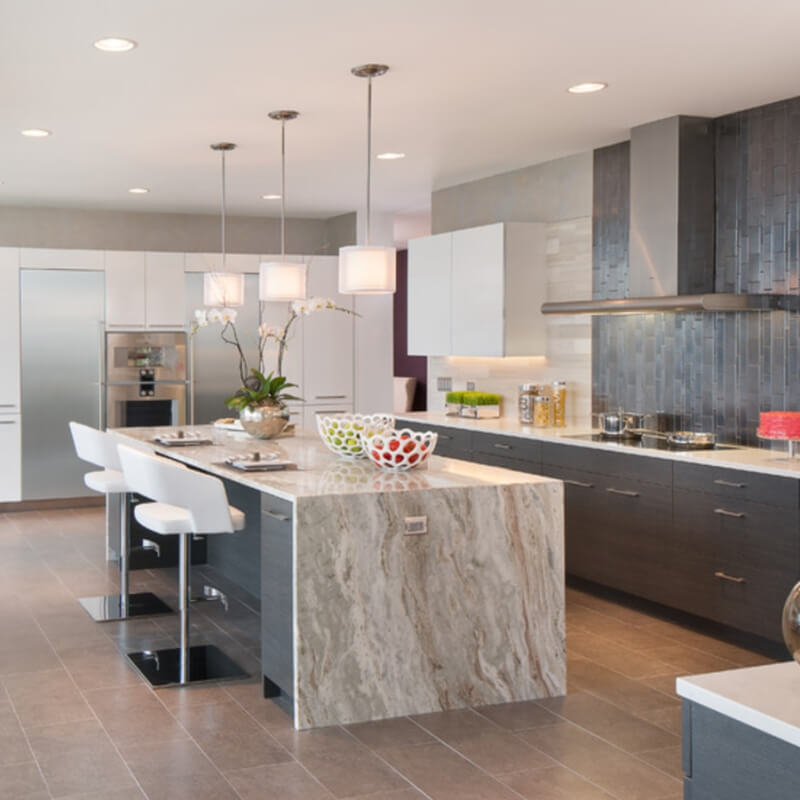 Get this look with MSI's Fantasy Brown Marble (Photo Credit: Houzz)
Some social media feeds are full of beautifully crafted foods and delectable desserts. And, marble counters make for a simple yet classic background for photographing foods. Business-minded chefs with an eye on today's market know that using the luxurious surface for marketing purposes is right on trend. The white or light colors will make vibrant foods pop even more.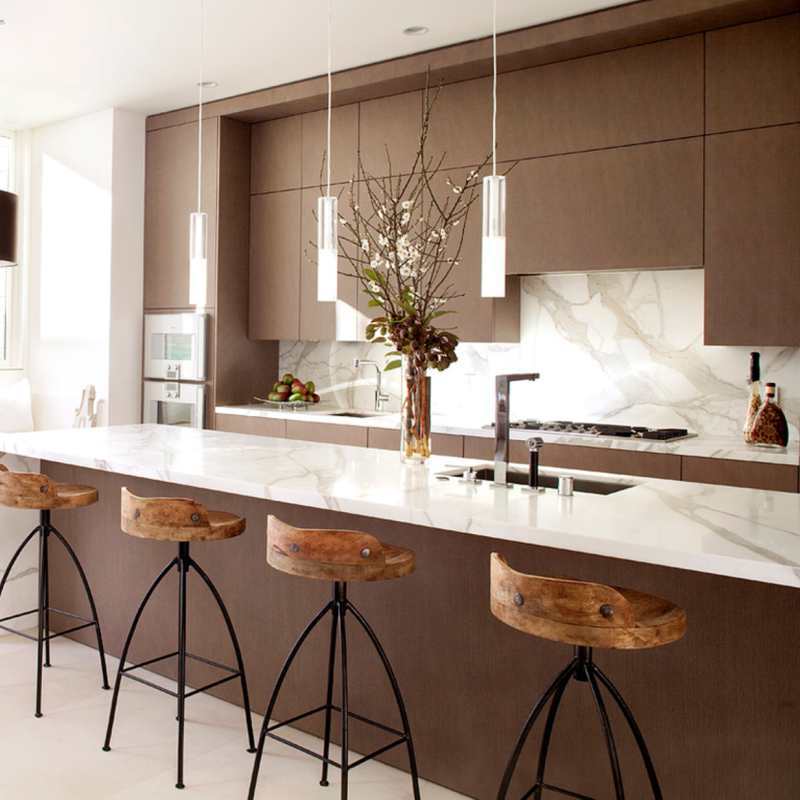 Get this look with MSI's Calacatta Marble (Photo Credit: Houzz)
Most chefs would agree that marble is the standard of a traditional professional kitchen. From marble flooring to countertops and backsplashes, MSI has everything needed to create a modern style or a classic European look. For even more marble inspiration, check out these white marble dream kitchens.