Outdoor Oasis: Discover All Of The Travertine Tile Color Options
August 30, 2018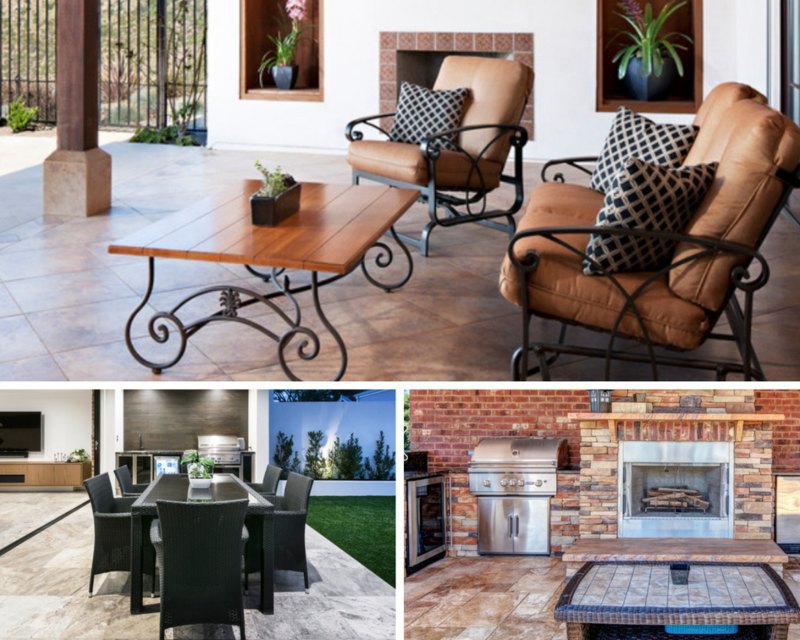 Notably known for its classically neutral tans, travertine tile offers so much more than one shade of beige. The natural stone actually comes in an unexpected rainbow of colors, including light creams, silvery grays, coffee tones with hints of rust, and even grey-blue shades.
Travertine tile has its similarities to travertine pavers. It also adds value to the home and can handle harsh elements from frost to the hot sun. The tile comes in 1/2-inch thick pieces with squared corners and a smoother finish for a clean look, whereas travertine pavers are much thicker, ranging anywhere from 1 1/4 inches to 2 inches, and come in more finishes. Travertine tile requires traditional installation methods using grout, while the pavers can be installed over gravel or sand.
When it comes to designing your outdoor living area, you can have more fun using various travertine color options. Get inspired with these amazing outdoor spaces featuring travertine tile.
Tuscany Hazelnut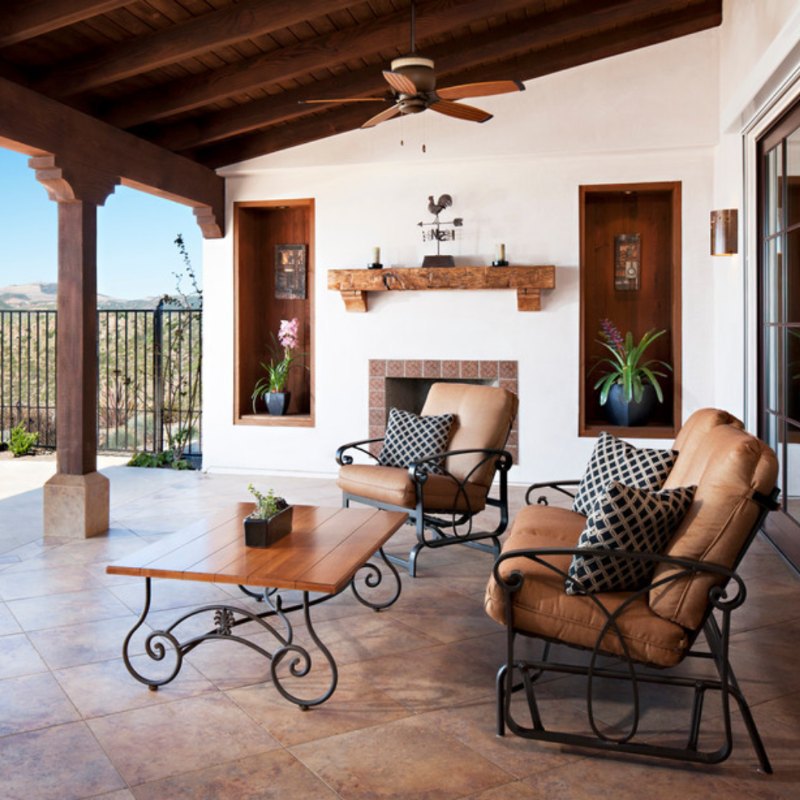 Create this look with MSI's Tuscany Hazelnut Travertine (Photo Credit: Houzz)
This covered patio feels more like an indoor space thanks to the travertine and other features in a similar, monochromatic color. The coffee-and-cream tone found in the Tuscany Hazelnut tile from Turkey warms up the outdoor space and contrasts beautifully against the bright white exterior. The light walnut tones are then picked up again in the coffee table, chairs, mantel, accent cutouts, ceiling fan, and warm wood covering.
Tuscany Imperium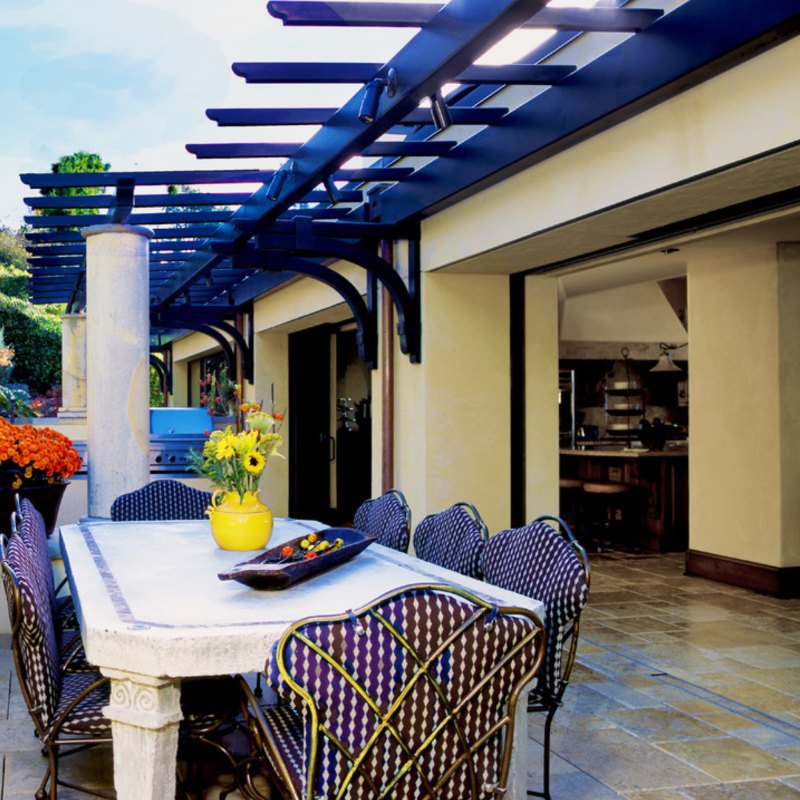 Create this look with MSI's Tuscany Imperium Travertine (Photo Credit: Houzz)
The travertine floors in Tuscany Imperium are a perfect choice for this backyard area because you can tell that this homeowner enjoys a hint of color. The high variation, multicolored tile comes in gray, brown, and beige tones and adds character to the outdoor dining space.
Tuscany Ivory Onyx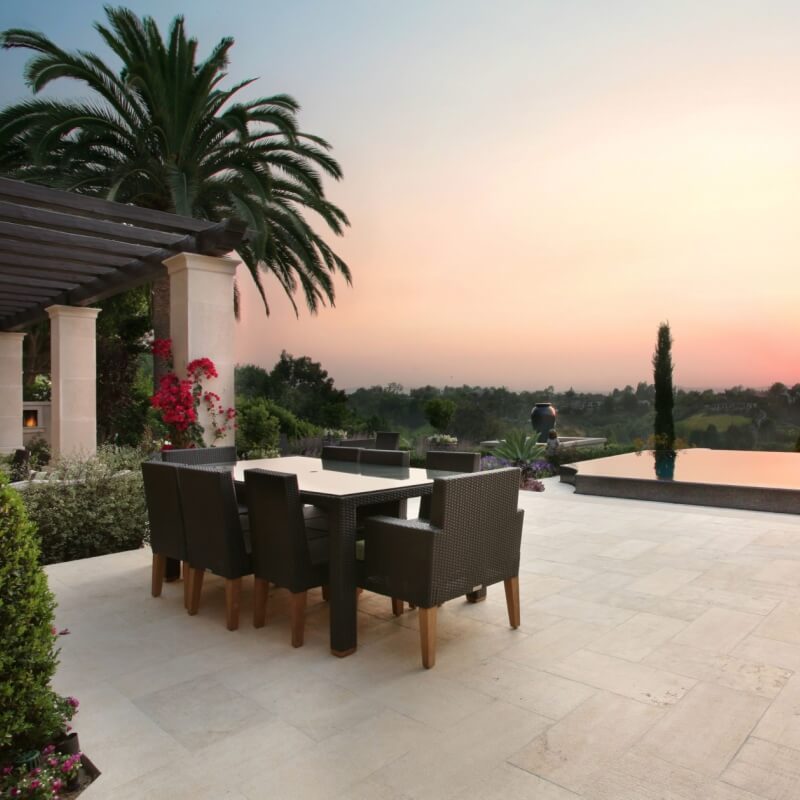 Create this look with MSI's Tuscany Ivory Onyx Travertine (Photo Credit: Houzz)
This stunning outdoor dining area plays with both dark and light tones. The black dining set matches perfectly with the pergola, water fountain, and infinity pool features, yet the outdoor space remains light because of the Tuscany Ivory Onyx natural stone. This medium variation tile from Turkey combines beiges with soft whites, and the Versailles pattern lends a classic, sophisticated style to the large outdoor space.
Tuscany Scabas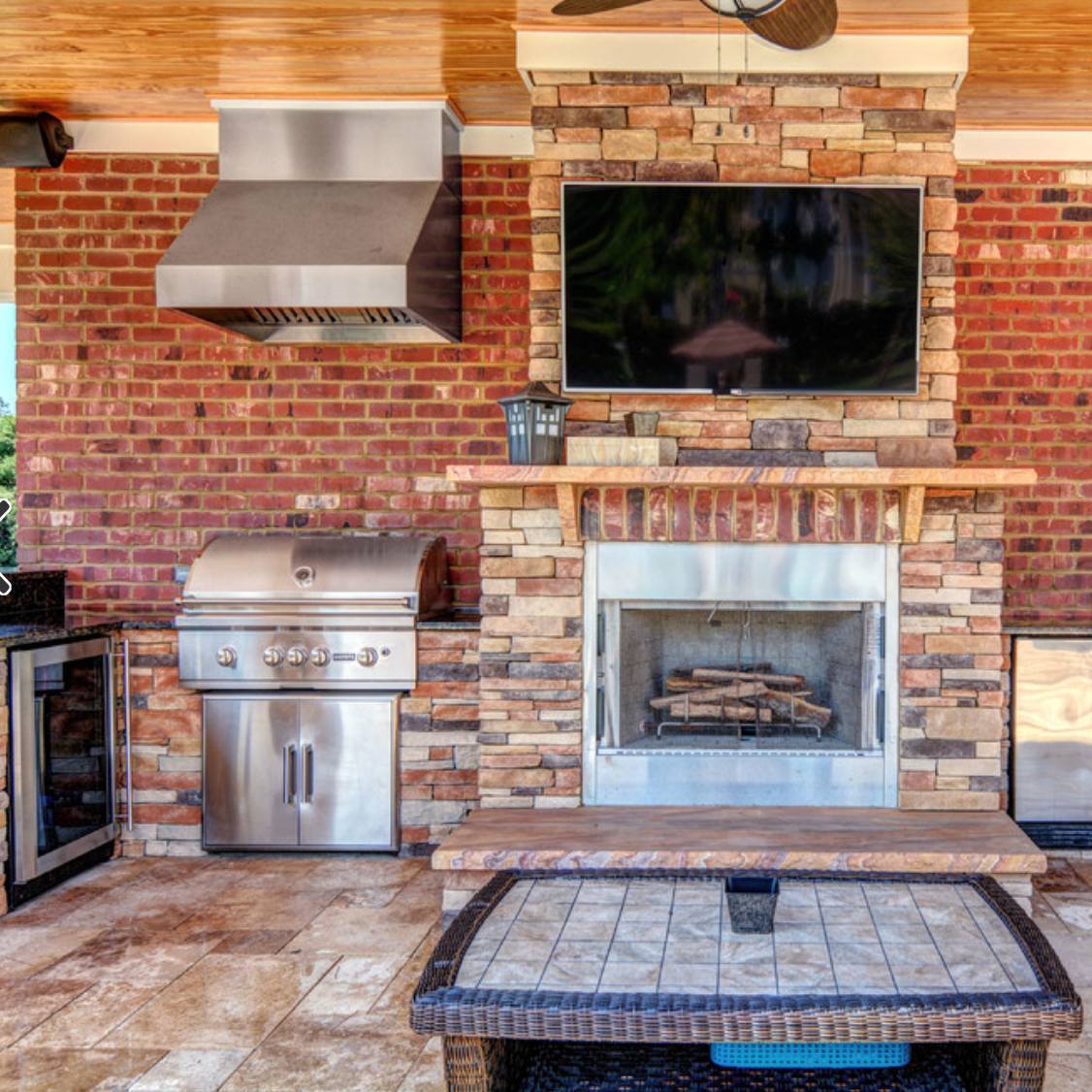 Create this look with MSI's Tuscany Scabas Travertine (Photo Credit: Houzz)
This outdoor kitchen and living area combines several different textures, from the travertine tile to the stacked stone and brick wall to the wood ceiling, but because it's in a warm, monochromatic scheme, it's not overwhelming. Tuscany Scabas is a travertine stone from Turkey in a multitude of yellows, beiges, and browns. It blends in well with all of the other natural materials, and the pattern creates more detail and movement in this outdoor patio.
Silver Shadow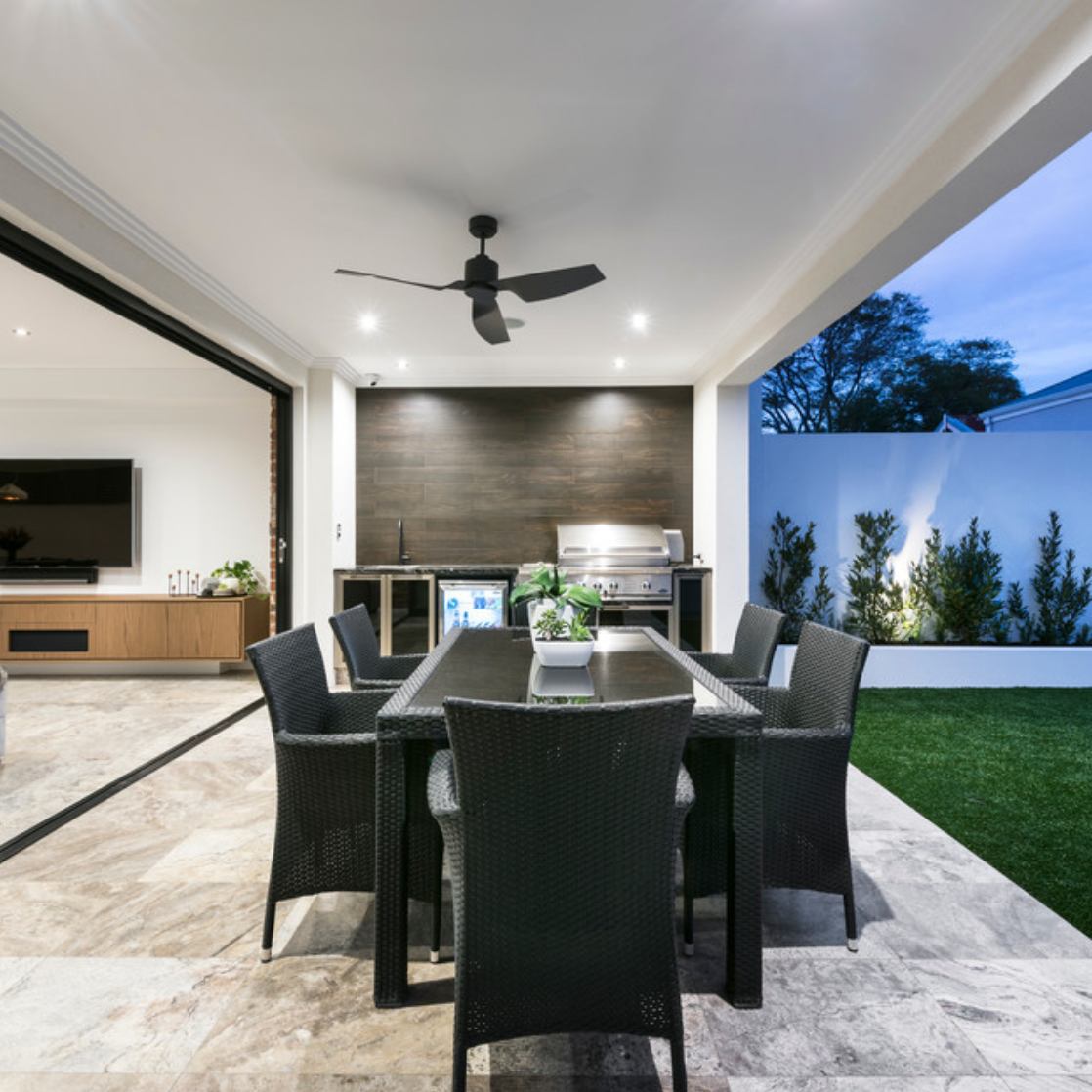 Create this look with MSI's Silver Shadow Travertine (Photo Credit: Houzz)
This covered patio is the epitome of indoor-outdoor living. The use of the same travertine flooring helps the living room transition seamlessly into the outdoor dining and entertaining space. Silver Shadow offers so much dimension, texture, and character because of the combination of whites, soft grays, and golds. The travertine tile comes in these modern large-format tiles as well as pattern kits for a more traditional look.
While there are so many colors to choose from besides beige, these are just a few examples of an outdoor color palette featuring travertine. MSI offers a wide range of travertine tile for your individual style.