Mosaic Monday: What Is The Standard Size Of Subway Tile?
August 30, 2018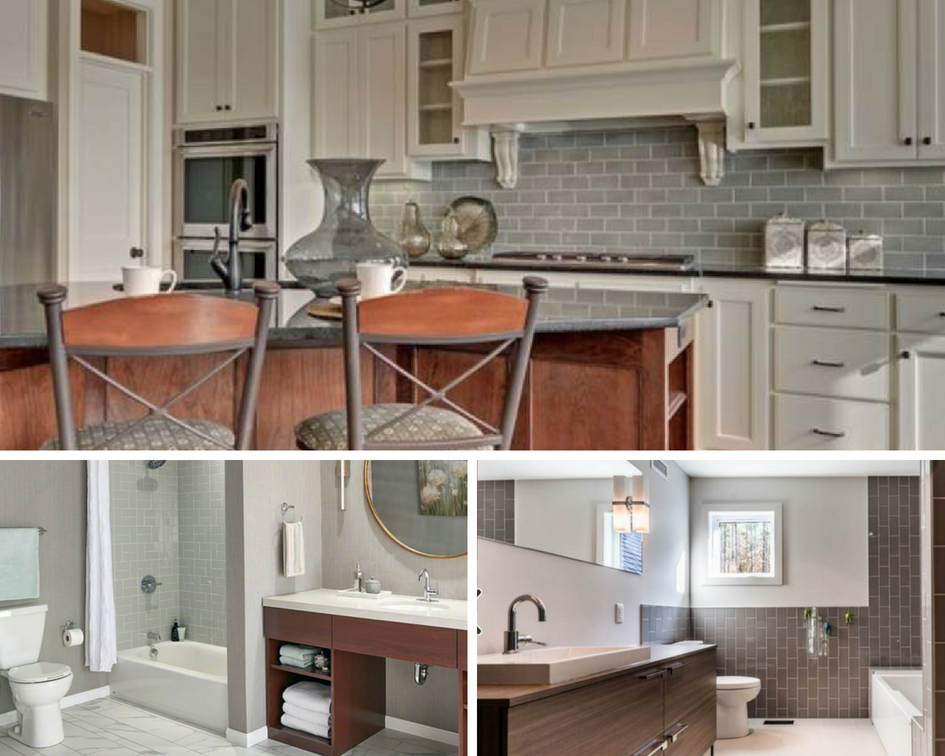 The classic subway tile we know and love was first created in 1904 to line the walls of newly constructed subways in New York City. There, it was used not only to create the bright, hygienic white walls and ceilings, but also for beautiful mosaics. At the time, transportation systems as well as new buildings were being built all over the country at such a brisk pace that the 3" x 6" tile was a manufacturing standard between many different tile companies.
Today, subway tile is still popular. This is due to the characteristics that made it so useful back in the Victorian era — durable ceramics, smooth glaze, ease of cleaning. It's been reimagined in many different ways, from varying tile sizes to innovations in coloration and materials. However, the standard 3" x 6" subway tile remains a favorite that always looks fresh and stylish.
Homeowners are often wondering how to use subway tile in modern home design, so we'd like to share a few room scenes with some of our most popular subway tiles, for inspiration.
Dove Gray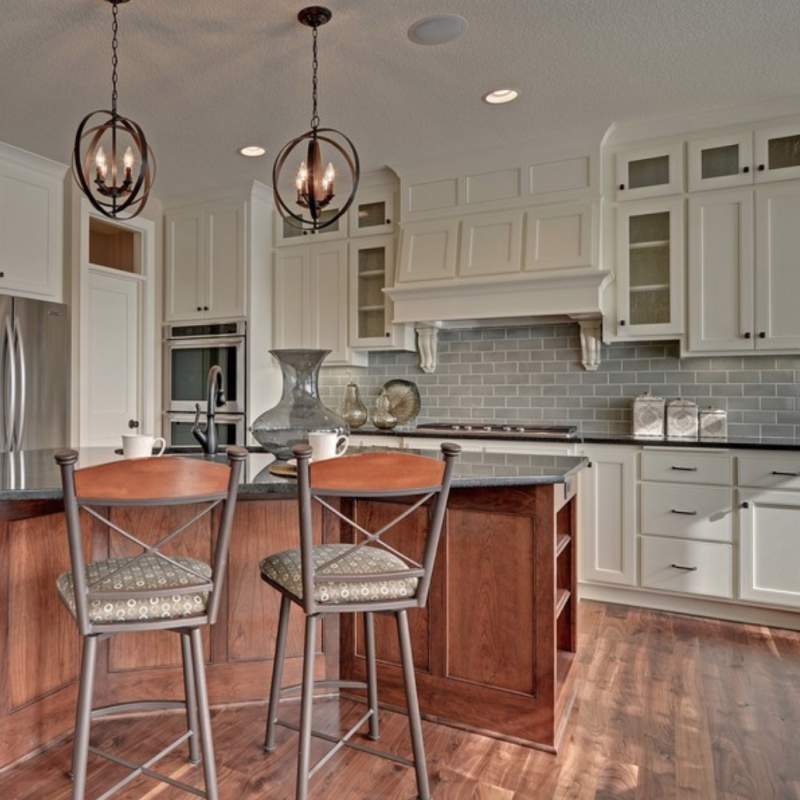 Create this look with MSI's Dove Gray Subway Tile 3x6 (Photo Credit: Houzz)
The backsplash is a popular place to incorporate classic subway tile into home decor. Although we will always admire the pristine white ceramic tile, we also love the many variations. Dove Gray ceramic subway tile features a soft, soothing shade of gray applied with an artisan glaze for extra depth. It's then crackle-finished, a sophisticated old-world look that is just as much at home in modern kitchens and baths.
Cinnamon Glass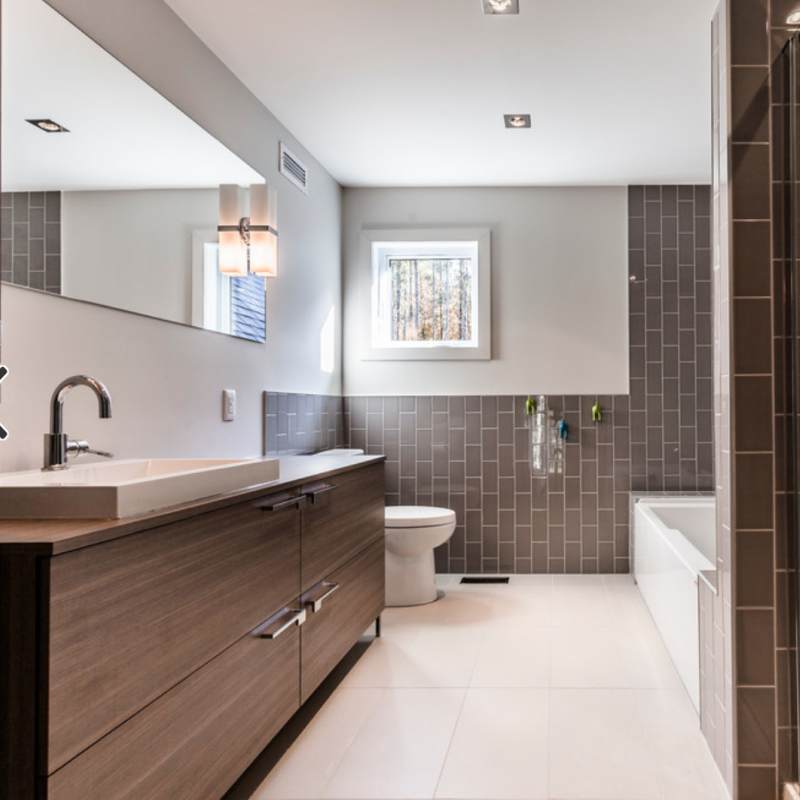 Create this look with MSI's Cinnamon Glass Subway Tile 3x6 (Photo Credit: Houzz)

Classic 3" x 6" subway tiles need not be crafted from ceramics; Cinnamon Glass tile features a uniform espresso-brown color, along with spectacular ease of care and durability. For a new twist on this old-fashioned favorite, try installing these rectangular tiles in the traditional brick pattern, vertically instead of horizontally.
White Subway Beveled

Create this look with MSI's White Subway Tile Beveled 3x6 (Photo Credit: Houzz)
Is there any possible way to improve on the perfection of snowy-white 3" x 6" subway tiles? Of course there is — give them depth and dimension by beveling the edges. With White Subway Beveled tiles you can enjoy all of the beloved purity and simplicity of the original from 1904, with just a touch of new-millennium pizzazz.
Arctic Ice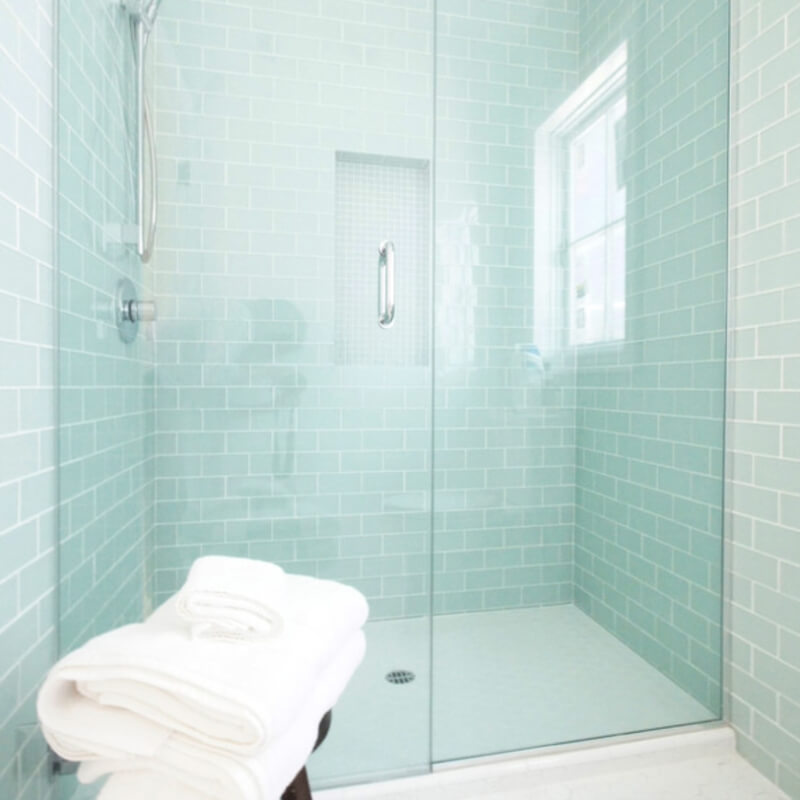 Create this look with MSI's Arctic Ice Glass Subway Tile 3x6x8 mm (Photo Credit: Houzz)
Arctic Ice glass subway tile lets you reimagine your shower surround, backsplash tile, and more in crystalline minty white, with a slightly pale-blue tint. Glass subway tile has many benefits. For one thing, the super-reflective surface makes small spaces feel larger — making a shower stall simply luxurious. It's also eco-friendly and easy to clean without harsh chemicals.
Gray Glossy

Featured: Gray Glossy Subway Tile 3x6
Sometimes simple really is better, and gray glossy 3" x 6" subway tile is a superb example of that principle. Featuring a soft pale gray and glossy surface, Gray Glossy ceramic wall tile is an easygoing choice for any room. There's a reason gray is one of the most well-loved colors for interior surfaces: It's a breeze to coordinate with just about anything and any style of decor.
Any of the classic subway tiles shown in this article are worthy of love and devotion, but why stop there? MSI has a huge array of subway tiles in different colors, dimensions, and materials. Just take a few moments to browse our web gallery and decide what's more your style — classic elegance or modern tile innovation!