Current Obsessions: Chic Interior Wall Coverings With Stacked Stone
August 30, 2018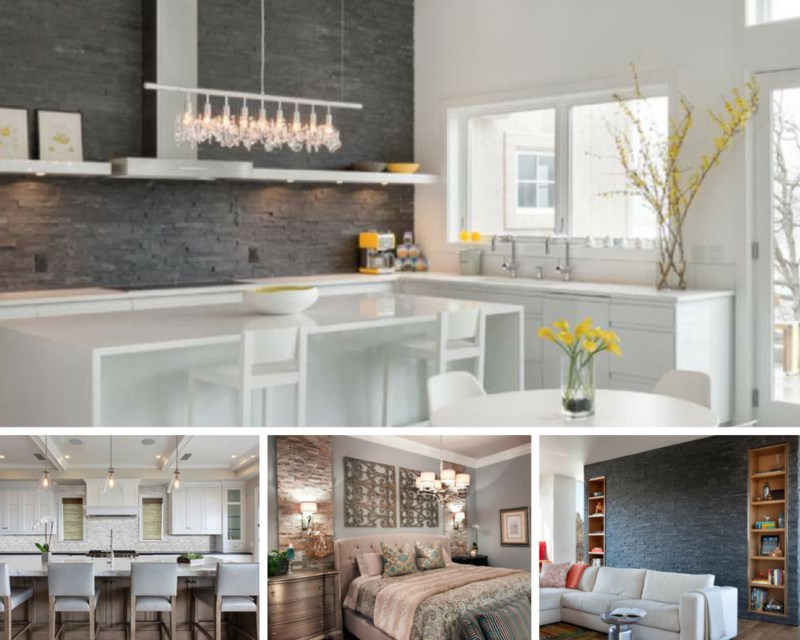 Are your walls looking a little too plain? When you're trying to add a chic touch to the walls, the go-to suggestion is usually to paint them a different color or hang up some artwork. There's no denying the right color and accessories can improve a room's style, but they're not enough to truly transform a room. But what else is there? Stacked stone!
Although stacked stone is usually only considered for those who want to add a rustic or natural element to their homes, it can do so much more. Stacked stone works well in a variety of design styles, lending itself to chic home office ideas or upscale kitchens, and much more. These images prove it!
Coal Canyon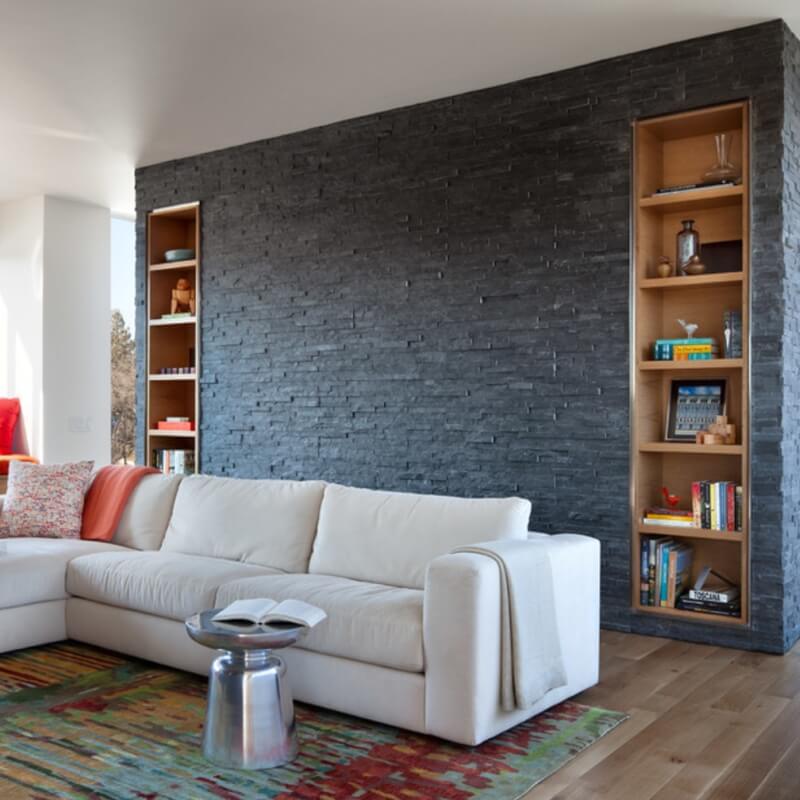 Get this look with MSI's Coal Canyon Quartzite Ledger Panels (Photo Credit: Houzz)
In decor, as in so many things, there's value in standing out from the crowd — showing personality and charisma. On the other hand, too much "personality" can look a bit gaudy. That's why stacked stone is such a great choice to dress up a room. The Coal Canyon quartzite ledger panels installed in this contemporary room are distinctive, but since it's monochromatic, it's all about the texture.
Rustic Gold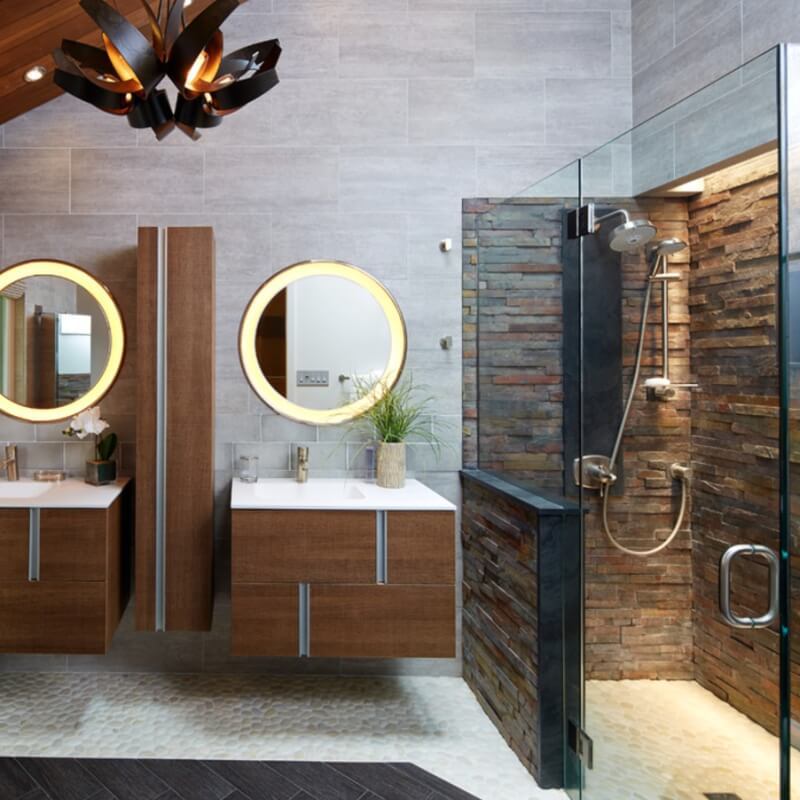 Get this look with MSI's Rustic Gold Slate Stacked Stone Panels (Photo Credit: Houzz)
Many homeowners love to follow trends, but many trends can look dated in a short amount of time. Stacked stone is a timeless, classic material — a bit of nature never goes out of fashion. Using it in unexpected ways, such as in a glass-front shower stall, offers a dramatic punch that you'll enjoy for many years.
Fossil Rustic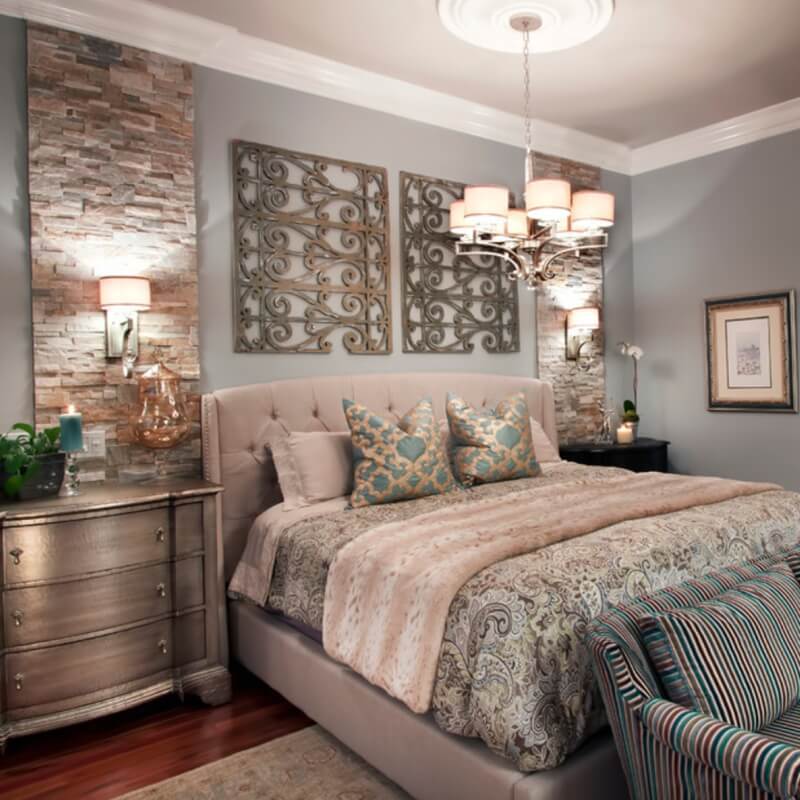 Get this look with MSI's Fossil Rustic Sandstone Ledger Panels (Photo Credit: Houzz)
With stacked stone ledger panels, you don't need to cover a whole wall to make a big statement. This vertical accent wall featuring Fossil Rustic sandstone ledger adds an unexpected, delightful element to the room. The soothing shades of gray and cream are a cinch to match, and with pre-assembled panels it's not difficult to create a professional straight edge.
Calacatta Cressa 3D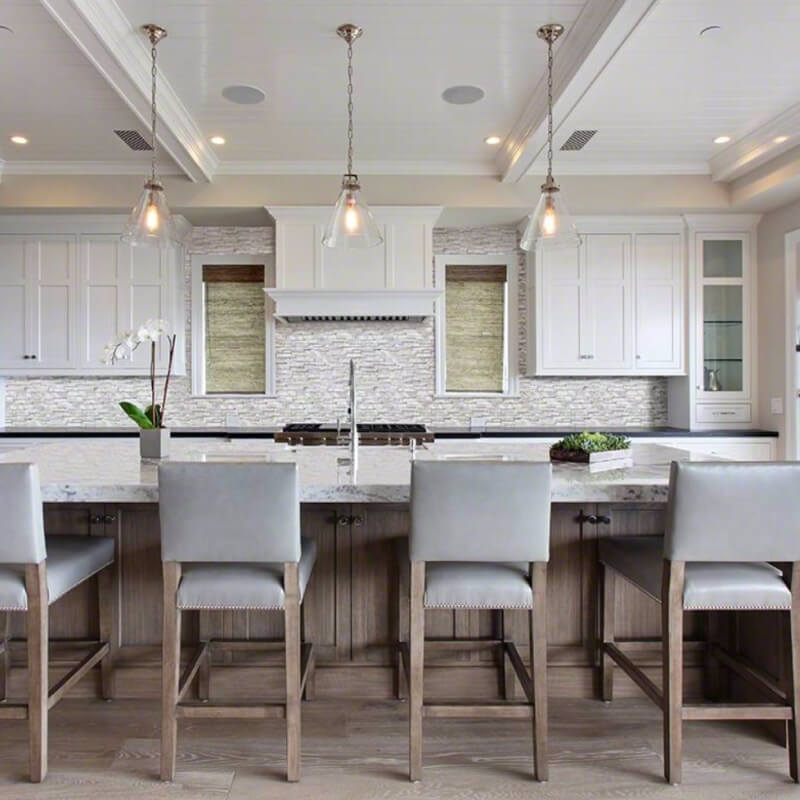 Featured: Calacatta Cressa 3D Stacked Stone Ledger Panels
Whether it's crafted of colorful slate stone veneers or a subtle gray and white marble such as Calacatta Cressa, a stacked stone accent wall or backsplash may be that one element you need to pull a room design together and make it look complete. In this elegant white kitchen, the gray veining in the white marble ledger panels complements both light and dark elements.
Midnight Ash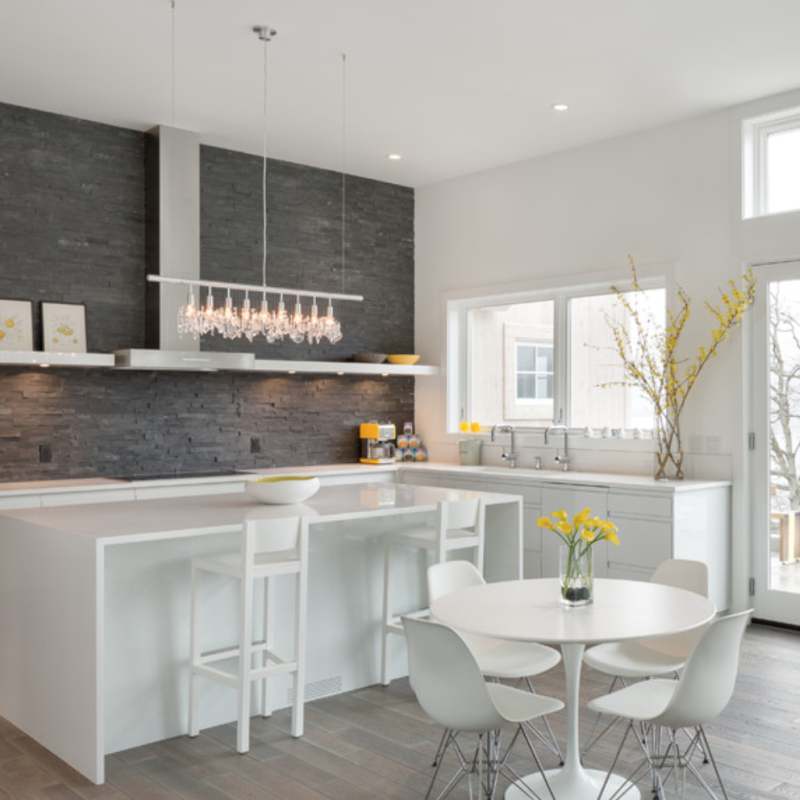 Get this look with MSI's Midnight Ash Peel And Stick Stacked Stone (Photo Credit: Houzz)

In contemporary designs, it's all about contrast. Bright white and dark gray is a classic combination, with the dark Midnight Ash slate wall tile providing depth and eye-pleasing texture. This wall is created with a thin, peel-and-stick stone veneer — it's real, natural stone, so even though it's a breeze to install, it will look like a million bucks.
If you've always associated stacked stone with outdoor hardscaping, fireplaces, or a rustic lodge, these stylish, contemporary examples should show you how chic a stone wall or accent can be. Maybe one of MSI's top-quality ledger panel options is just what your home needs to look its best! Find out by browsing our web gallery.