Tile Style: What Is Subway Tile?
August 01, 2018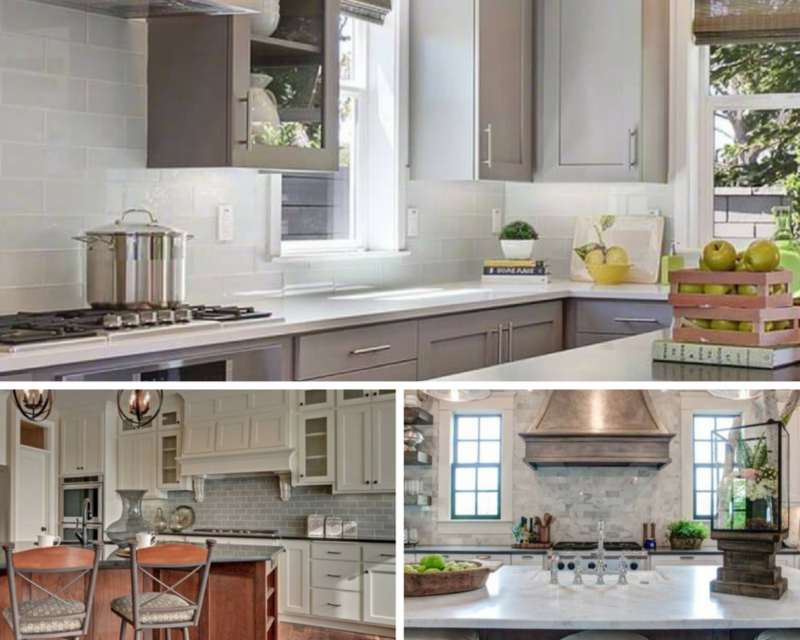 Named after the subway tunnels from the early 1900's, subway tile has recently become a fashionable and practical design choice for many homeowners. The original design of the 3x6 rectangles—first created in 1904 for New York's underground station—may be over one hundred years old, but their distinct look has staying power and freshness for the most modern of home designs.
One of the reasons so many are now including subway wall tile in their home design is that the classic product effectively blends both traditional and contemporary styles into a cohesive look. This is the simple reason subway tile remains on the trending list year after year—its versatility retains its currency. Subway tile may remind us of a more elegant time, but its popularity is always growing. With that in mind, take a quick look at a few of the leading styles of subway tile and get inspired for your next home project!
White Subway Tile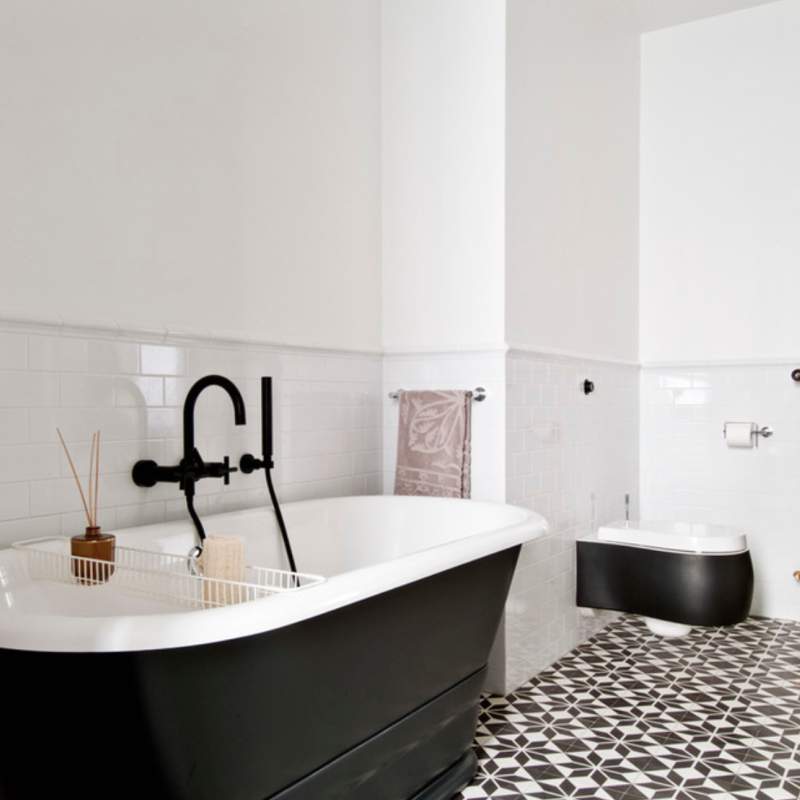 Get this look with MSI's White Subway Tile 3x6 (Photo Credit: Houzz)
The classic choice for backsplashes, showers and the tub surround, the always fresh white subway tile can be installed in a traditional pattern for a characteristic brickwork style. Here, traditional meets modern in this stunning black and white bathroom. The polished and reflective tile wraps around the bathroom, providing a timeless backsplash for the matte black stand-alone soaker tub and modern commode, while the gorgeous mosaic floor ties together the two tones. For a different take on the same tile, consider installing the subway tile in a herringbone pattern.
Pietra Carrara Subway Tile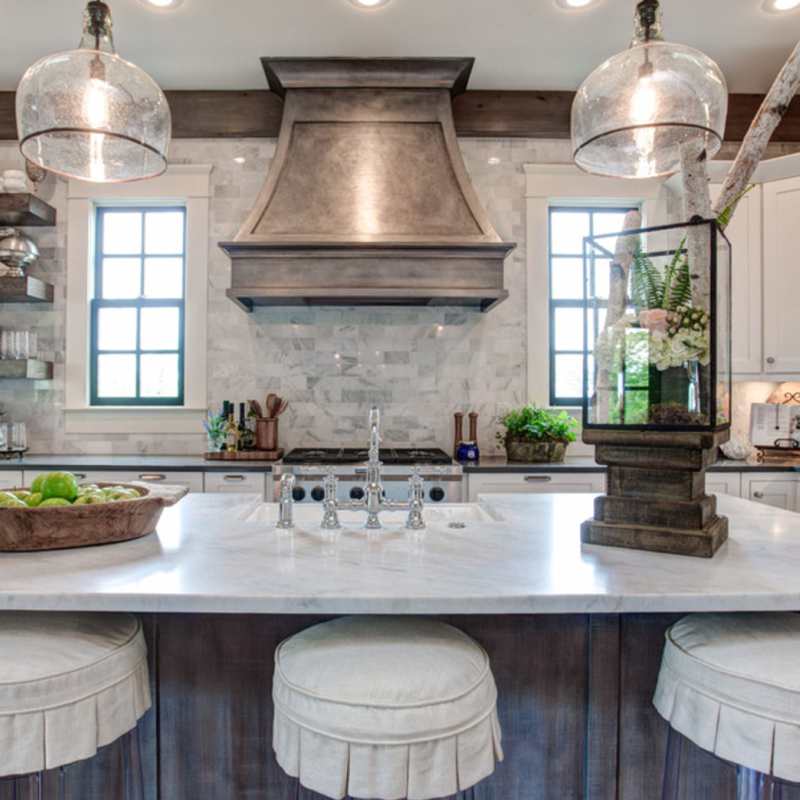 Get this look with MSI's Pietra Carrara Subway Tile 2x4 (Photo Credit: Houzz)
With its stylish marble appeal, Pietra Carrara Subway Tile mimics the classic Carrera marble of luxury buildings. In this traditional kitchen, all the modern conveniences are given Old-World charm, with both hard and soft furnishing complemented by the stunning full-wall kitchen backsplash. This tile presents an unparalleled timeless aesthetic for both commercial and residential spaces.
Ice Glass Subway Tile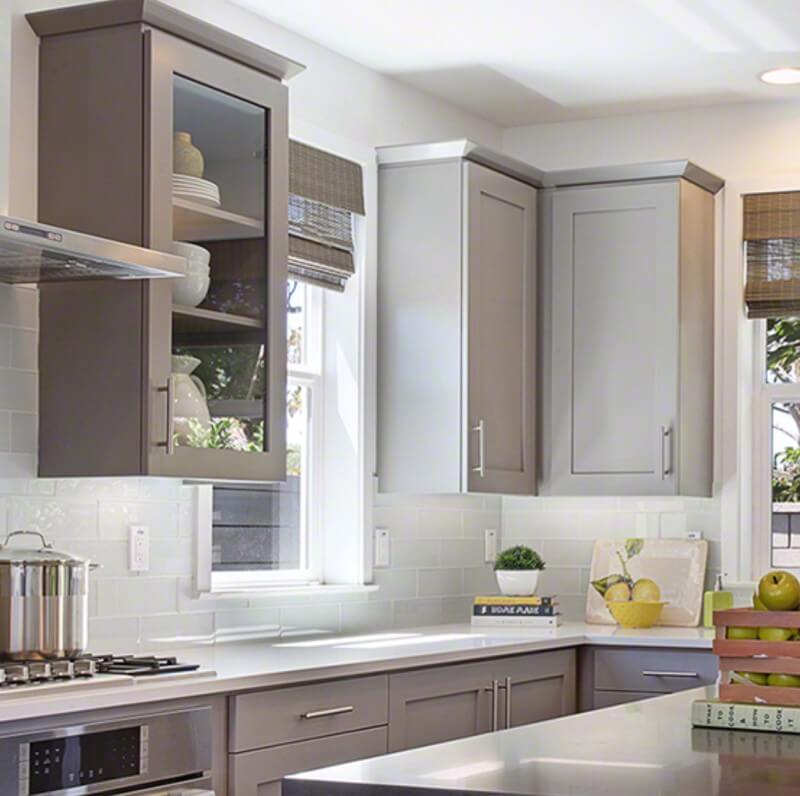 Featured: Ice Subway Tile 4x12
Bringing home design back into the contemporary style, these larger-size Ice Glass Subway Tiles feature a soft white hue and reflective sheen that complements modern design. Here, the light bounces off the glossy surface of the backsplash tile, pairing perfectly with the soft matte cabinets, glass cabinet inset and stainless island countertop. These tiles are suitable for a range of applications around the home, including backsplashes, accent walls, showers, and countertops. Their versatility allows them to work well with all kinds of spaces.
Carrara White Marble Subway Tile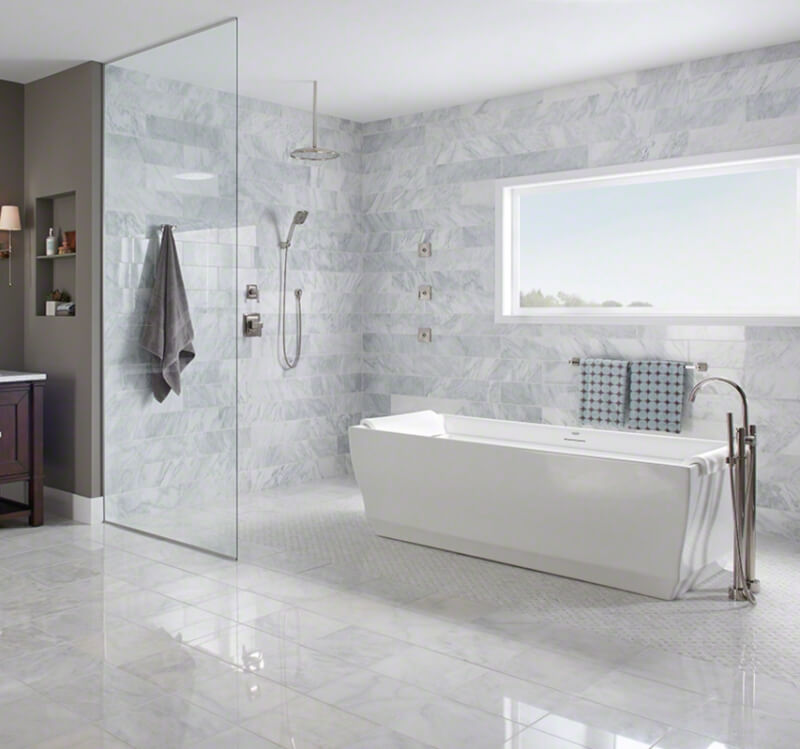 Featured: Carrara White Subway Tile 4x12
Blending soft white tones with grey veining, Carrara White Marble Subway Tile is a classic choice for the modern homeowner. At first glance, this stunning bathroom may look as though it's been here since Roman times, but on closer inspection, the modern lines of the bath, shower and faucets give the modern design away. Still, this soothing, sun-drenched bathroom will retain its style for many years to come! The product is ideal for flooring and accent walls and blends well with many other tile options.
Dove Gray Subway Tile 3x6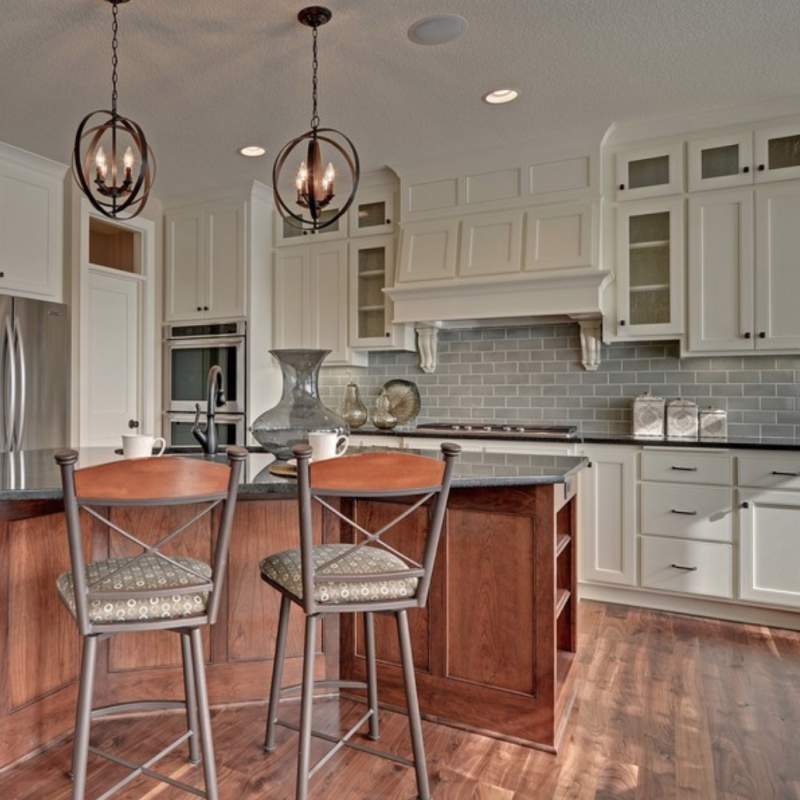 Get this look with MSI's Dove Gray Subway Tile 3x6 (Photo Credit: Houzz)
Finally, Dove Gray Subway Tile has been handcrafted for a fresh take on the tile's classic appeal. Combining a calming shade of grey and offset by a crackled glazed finish, this elegant tile is recommended for vertical finishes in accent walls and backsplashes. In this traditional kitchen, it is finished with a lighter grout that ties in with the classic cream-colored cabinetry, while the grey hue mimics the island countertop and stainless appliances.
These are just a few of the many options available to homeowners looking to add their own imprint to their home's style, but there is something for everyone! Ready to take on the subway tile backsplash installation process? Learn how to install a subway tile backsplash now!