How To Keep Your Granite Countertops Looking New For Years
May 29, 2018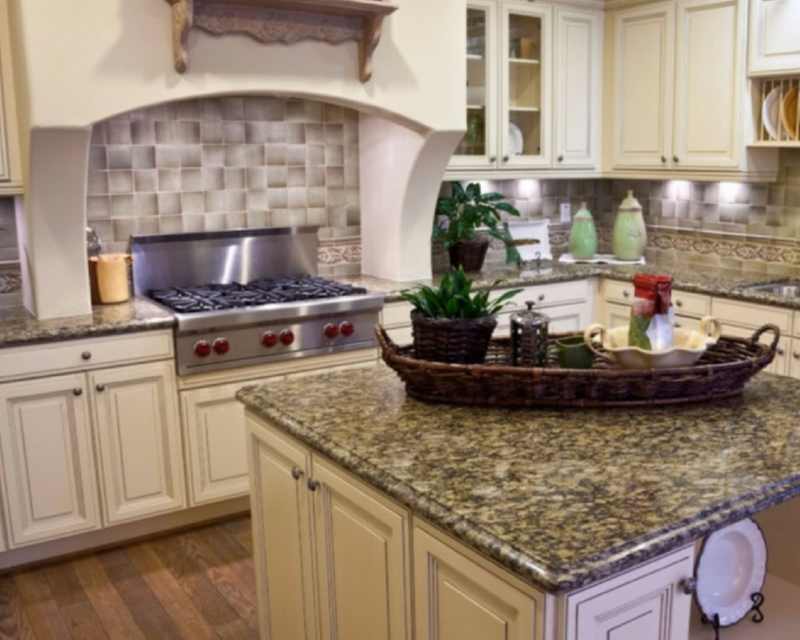 Granite countertops are a major investment. They are well worth every penny, but when you make a big investment you want to maintain it and keep it looking new as long as possible! The key to doing this, of course, is continuous care — not neglecting your granite slabs and then restoring them later.
Fortunately, granite is one of the easiest natural stone surfaces to maintain, and it's entirely possible for your countertop to last a lifetime. That's probably the major reason it continues to be such a popular countertop choice.
Here's how you can preserve the look of honed granite or a glossy polish so that your kitchen or bathroom always looks showroom-ready.
Sealing
Every natural stone surface needs regular application of sealer. This creates a nonporous finish, which also protects it from stains. Your granite slabs should be sealed properly as part of the installation process. After that, it will need re-sealing about once a year. If you have light-colored granite countertops, they may need sealing more frequently to safeguard against stains.
How do you know when it's time to seal your countertop? Just splash a few drops of water on the surface, and see if it beads up or is absorbed. If the water is absorbed, it's time to apply sealer. Sealing your countertop isn't difficult or time consuming; just follow the directions on the container. Most sealers need to cure for 24 hours before you can use your countertop.
Daily Care
Sealing your countertop regularly makes daily care easy. All you need is a soft cloth to dust the surface. You can also wipe granite clean with a mild soap, like dishwashing liquid. If extra cleaning is needed, be sure to use a cleanser that is specially formulated for natural stone; these have a neutral pH and will not damage the surface. Never use harsh chemicals or abrasive cleansers.
Special Care
Even with regular sealing and daily care, you may need to give your granite countertops special care to remove stains. Make a paste with baking soda and dish soap and apply it to the stained area. Cover it with plastic wrap and let it sit overnight, then rinse it off. If this trick doesn't work, you may need to hire a professional to repair your countertop.
Silvestre Gray Granite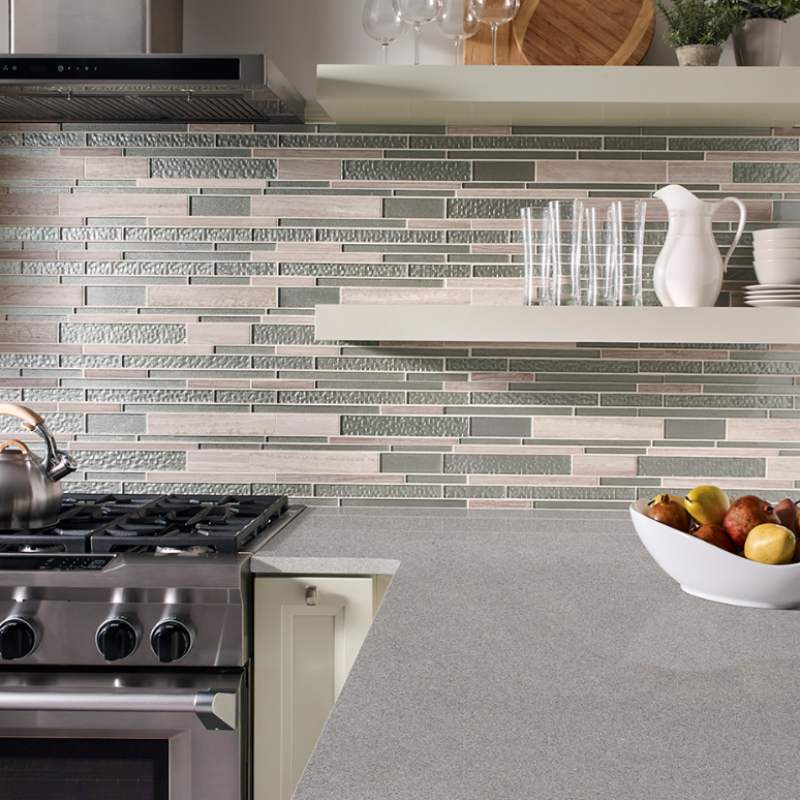 Featured: Silvestre Gray Granite
One of MSI's newest granite colors is Silvestre Gray Granite, featuring mid-tone gray shades in a subtle speckled pattern. Granite is heat-resistant, making it an ideal choice beside the cooktops in busy kitchens. Proper sealing will usually protect granite counters from any food splatters or oil stains, but try the baking soda and dish soap trick if you need a little extra help.
Baltic Brown Granite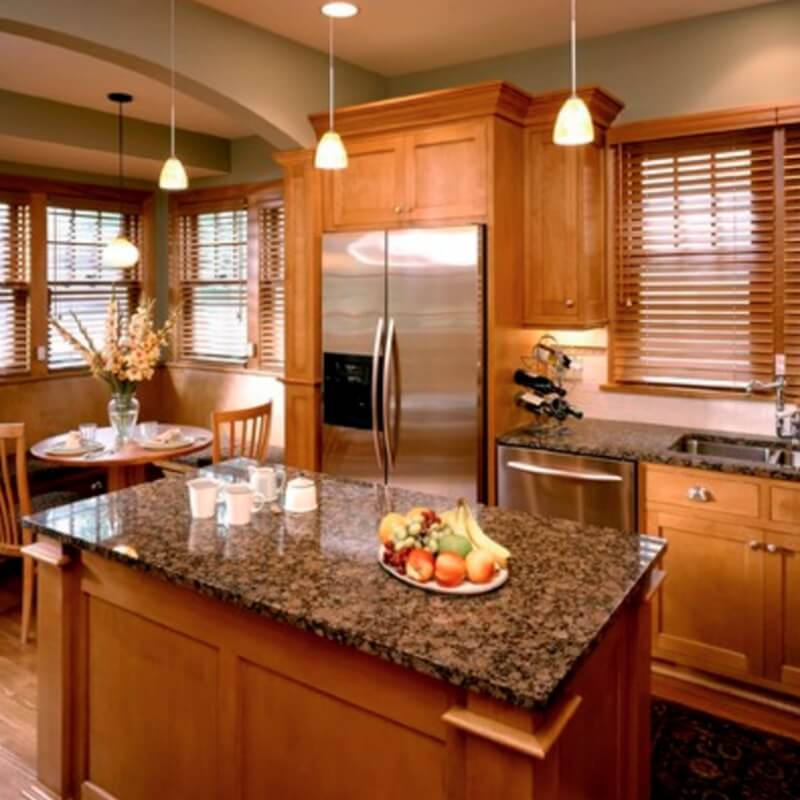 Get this look with MSI's Baltic Brown Granite (Photo Credit: Houzz)
Baltic Brown Granite comes from Finland, and delivers a big punch with a dramatic blend of dark coffee brown, tan, and hints of gray. Topping a center island, it easily serves as a kitchen's focal point — and it's easy to keep clean with mild soap, even with heavy use.
Azurite Granite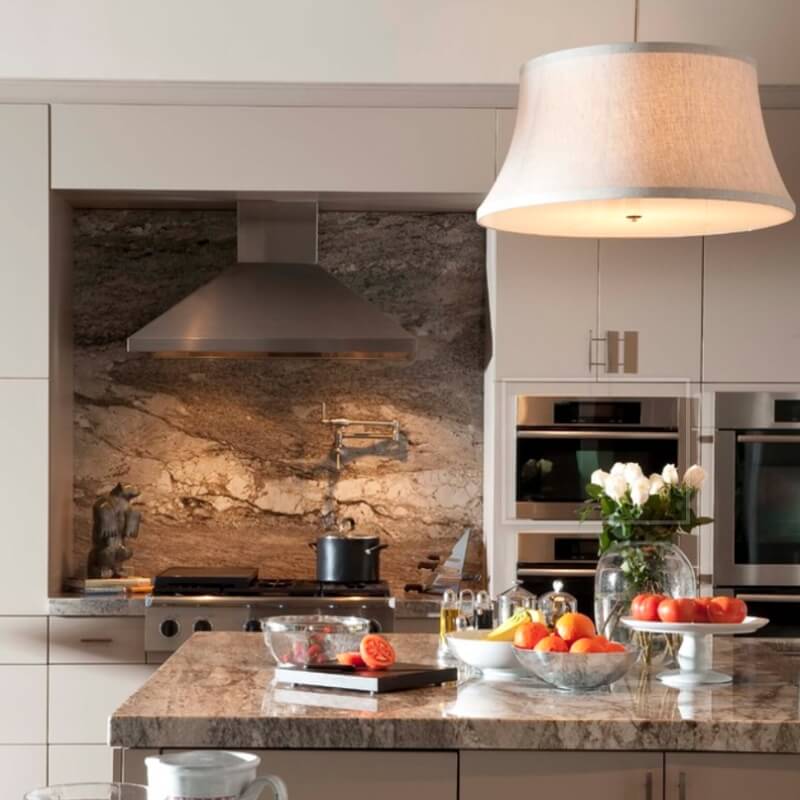 Recreate this look with MSI's Azurite Granite (Photo Credit: Houzz)
If you're looking to make a dramatic splash in the kitchen, Azurite Granite is a great choice. It features shades of cream and blue-gray with darker veins, and is available in both a polished and brushed matte finish. If choosing a counter with a brushed finish, keep in mind you may need to use a different type of sealer that penetrates the surface.
Avalon White Granite
Achieve this look with MSI's Avalon White Granite (Photo Credit: Houzz)
When you're trying to create a kitchen that's airy and elegant, nothing beats Avalon White Granite's soothing swirls of cream and white, accented by dark gray. You can be sure to preserve that shiny, new appearance by sticking to mild cleansers, even using only plain water for most daily cleaning needs.
Ivory Fantasy Granite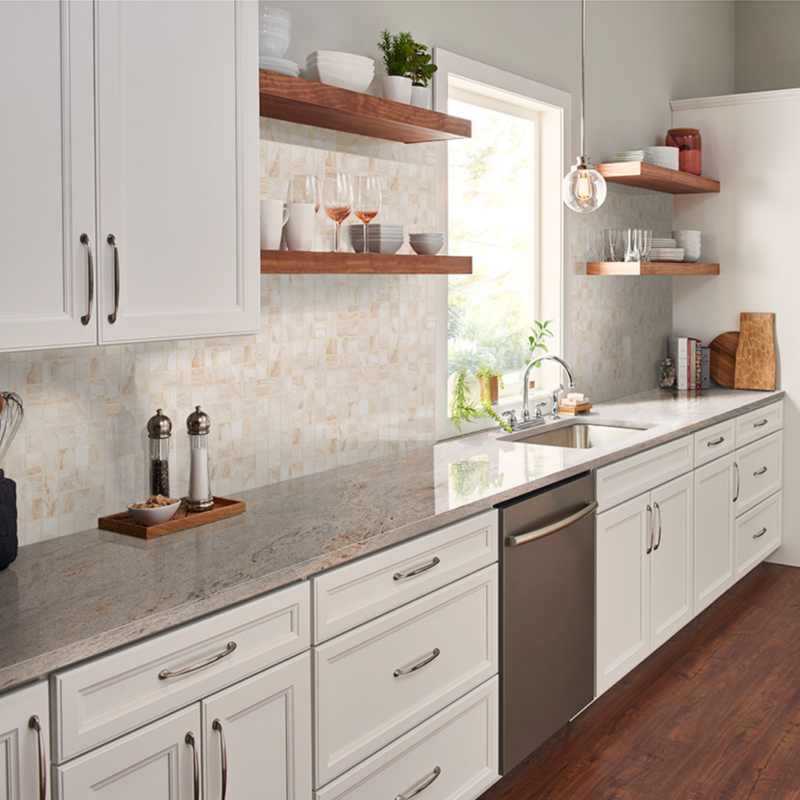 Featured: Ivory Fantasy Granite
Another of MSI's newest granite selections, Ivory Fantasy Granite features a soft white background accented with gray and dark brown freckles and specks. It's imported from India, and despite its delicate, light coloration it's as durable as any other granite with proper care. Be sure to protect its polish by never using any abrasive cleansers.
Like any investment, granite countertops need maintenance to stay looking its best. However, it's one of the most durable options for your kitchen or bathroom counters, and can provide a lifetime of elegance and beauty.
Visit MSI's website to see all the granite colors we offer, and to get some ideas for incorporating them into your home décor.
READ MORE ABOUT GRANITE COUNTERTOPS
How Much Do Granite Countertops Cost?
How to Remove Stains From Granite Countertops
Is Granite Environmentally Friendly?