Mosaic Monday: Discover The Ways To Align Your Wall Tile
May 07, 2018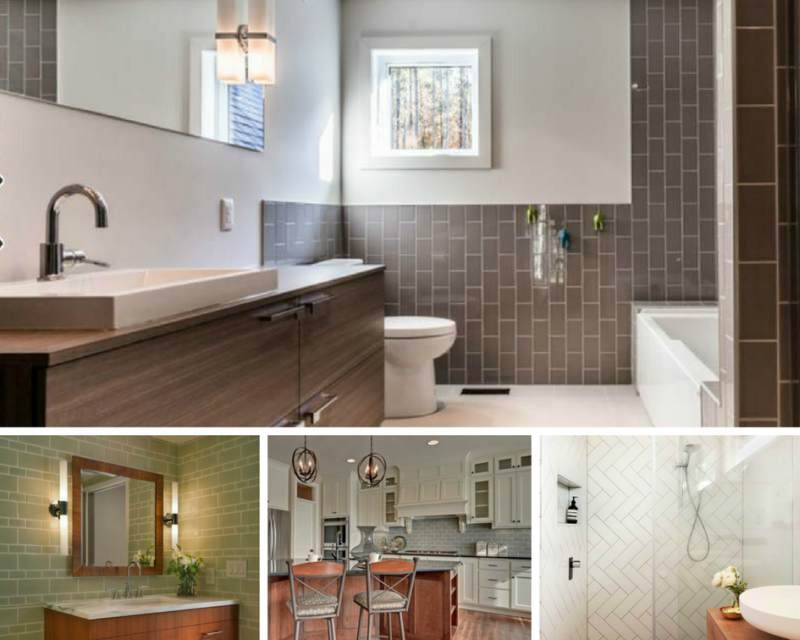 The beloved subway tile is a classic tile shape — but that doesn't mean you need to install it in a classic tile pattern! One of the best parts of using a "basic" element is making it a push-off point for creating something unique.
Subway tiles aren't all created equal, either. MSI subway tiles range from a traditional size and shape to miniaturized versions and even elongated shapes. You have a wide variety of materials, finishes, and colors to choose from too, adding dimension, depth, and a whole world of possibilities.
Here are five exciting ways to align subway wall tile, along with our top tips for installing tile. We hope they inspire you!
Arctic Ice Subway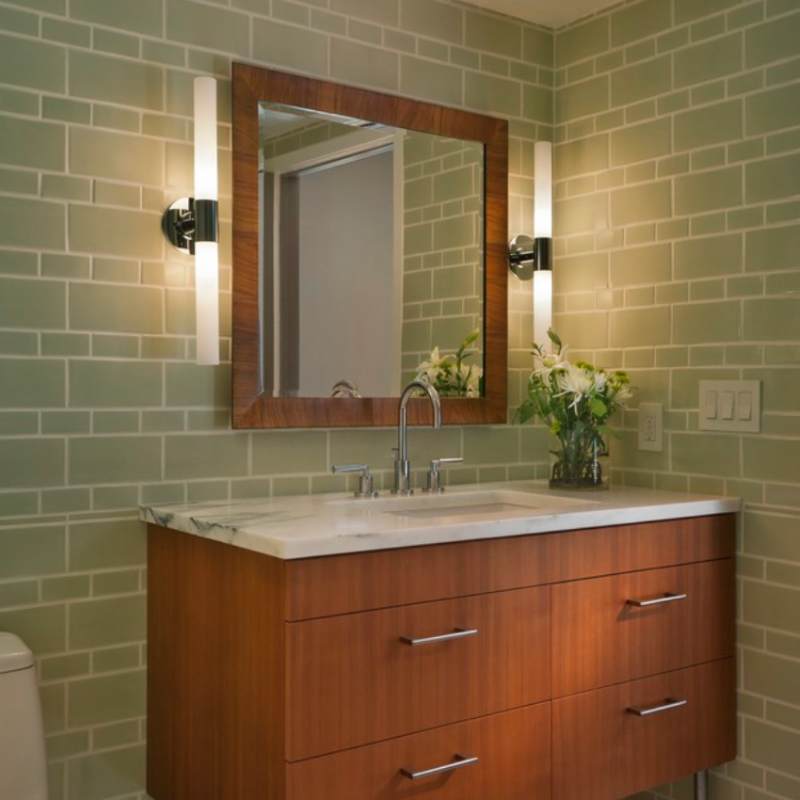 Recreate a similar look with MSI's Arctic Ice 2x4 and Arctic Ice 3x6 (Photo Credit: Houzz)
Many of MSI's subway tiles are available in more than one shape and size. This allows you to plan creative tile installations in which the only contrast is size and pattern. In this image, Arctic Ice 2x4 tiles and Arctic Ice 3x6 tiles are installed in alternating rows using the "English Bond" pattern. The perfect wall tile alignment lends a formal look that's a classic in its own right. Arctic Ice subway tiles are crystalline glass with a bit of 3-D depth. The smaller tiles are offered in pre-assembled mesh-backed sheets, which are easy to cut into strips.
Tip: Determine the center point of the room, or the space where your wall tile will go, and mark your chalk lines from there. Start with the section that is most prominent in the room. This is particularly useful when walls and corners are not precisely square and even.
Dove Gray Subway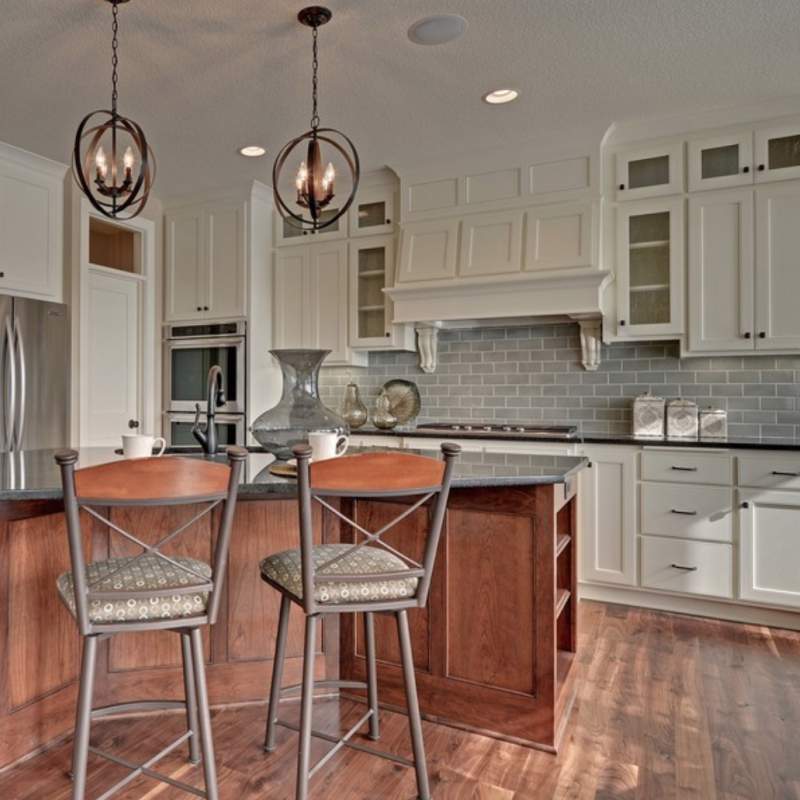 Featured: Dove Gray Subway
The Stretcher Bond pattern is the classic brick-wall method and although it's totally traditional, it's still a popular choice — especially when your tiles offer their own visual details. Dove Gray Subway tile offers an artisan, hand-glazed finish with an old-world, vintage-look crackled finish. A more complicated installation pattern might detract from the subtle beauty of this wall tile.
Tip: Use spacers to keep the tile and grout lines evenly spaced throughout the process. This attention to detail will pay off later with a perfect, professional finished installation.
White Subway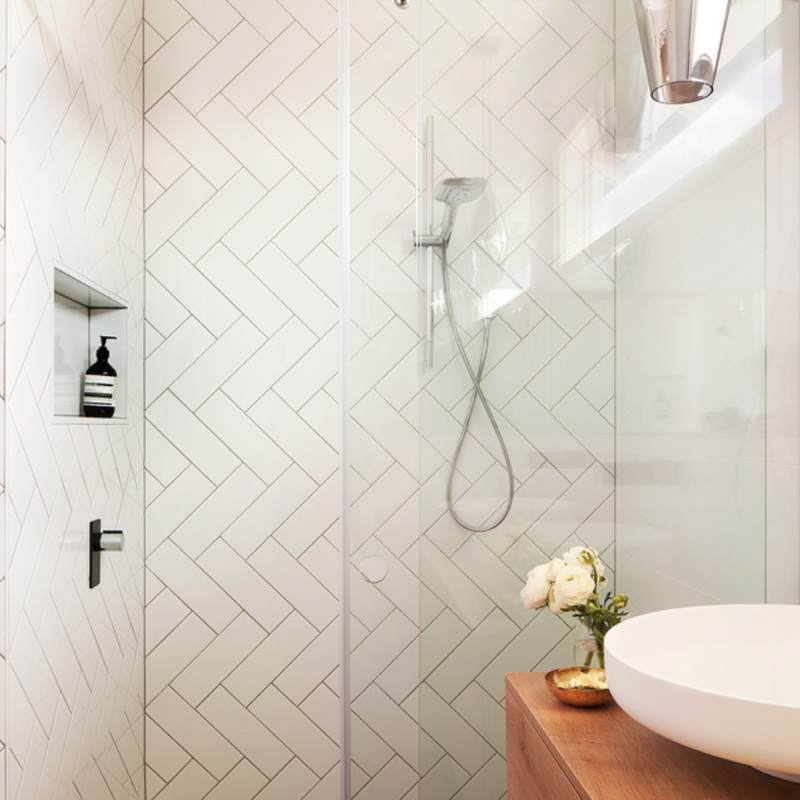 Get this look with MSI's White Subway (Photo Credit: Houzz)
Just as you would pair a tile that has its own patterning with a simple installation, classic White Subway tile lends itself to more complex designs like this glorious vertical herringbone. Using grout with a contrasting color highlights the eye-catching installation. Of course, waterproof subway tile is a natural choice for shower surrounds.
Tip: With complicated patterns like herringbone, lay out the entire pattern on the floor before marking the wall and placing the first brick. This allows you to catch any mistakes and make adjustments beforehand.
Frosted Icicle Glass Subway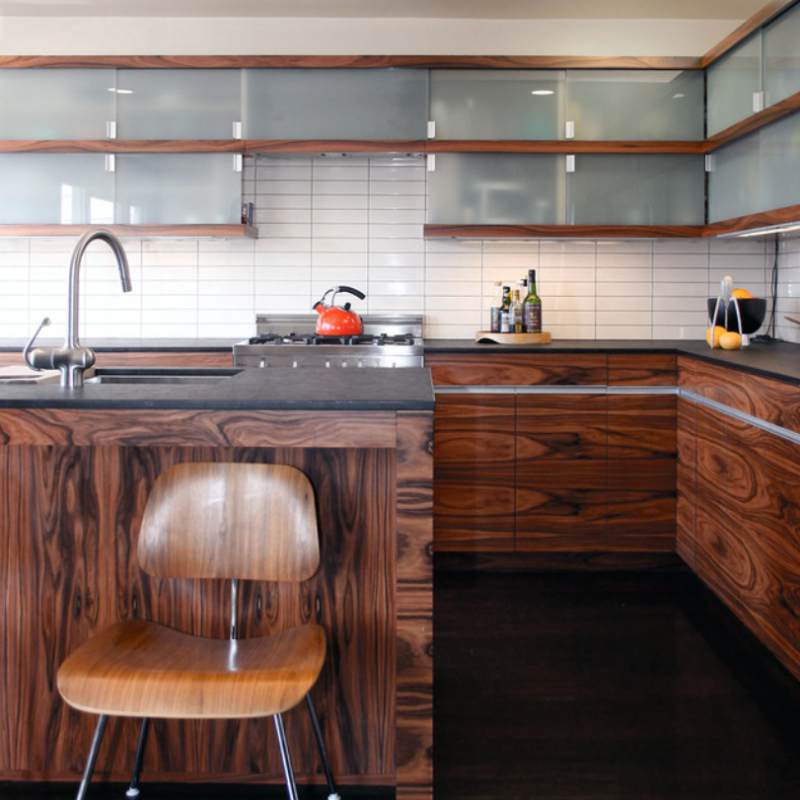 Featured: Frosted Icicle Glass Subway
The crackled glass finish of Frosted Icicle Glass Subway tiles is another element that begs simplicity in the way it's laid out, whether it's in backsplash designs or accent walls. However, simple doesn't mean boring. The straight tiling pattern, otherwise known as stack bond, isn't frequently used with smaller modern tile like this 3" x 9" size. When it is done right, however — and aligned perfectly — the result is stunning and contemporary.
Tip: To achieve perfection with this pattern, measure your tiles carefully instead of just assuming they are exactly the size indicated. MSI's subway tiles are identical with no variation between tiles, but don't forget to allow for grout line spacing in your measurements.
Cinnamon Glass Subway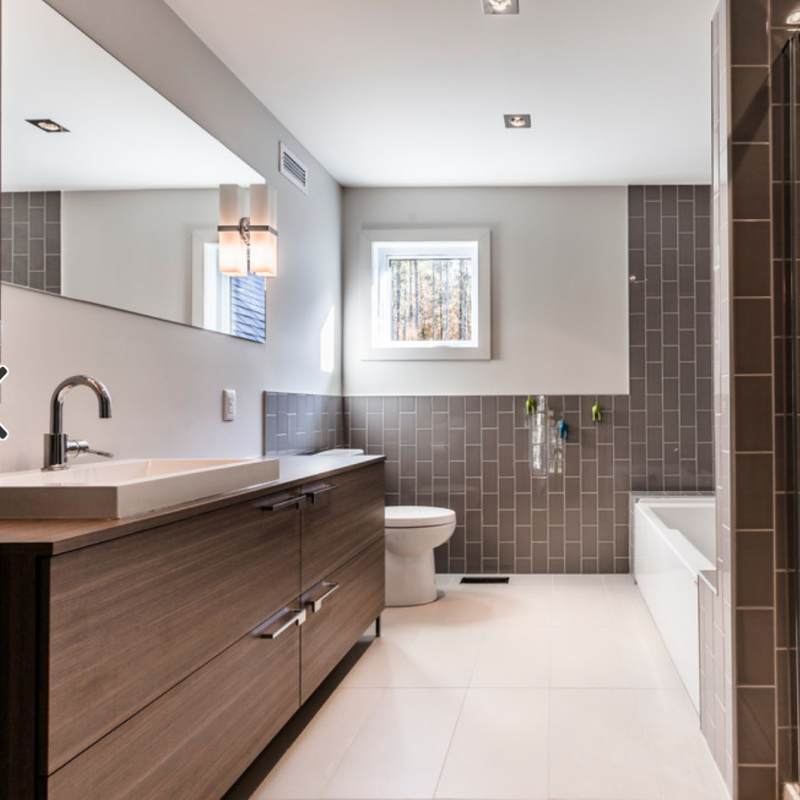 Get a similar look with MSI's Cinnamon Glass Subway (Photo Credit: Houzz)
Want to put a new twist on a classic tiling pattern? Just give it a flip. The stretcher bond, brick-wall pattern is visually exciting when it's installed vertically instead of horizontally. The rich brown tone of Cinnamon Glass Subway tile adds the look of opulence. Whether it's used for backsplash tile or covering an entire wall, it's a breeze to keep clean.
Tip: Don't skimp on equipment. You can cut tiles with an inexpensive saw from the hardware store, but it's better to rent a quality wet saw that's appropriately sized for the project.
Want to see even more great ideas for tile layouts, especially for backsplash installation? Check out the "Mosaic Monday" category on MSI's blog page.