How Much Do Granite Countertops Cost?
April 21, 2018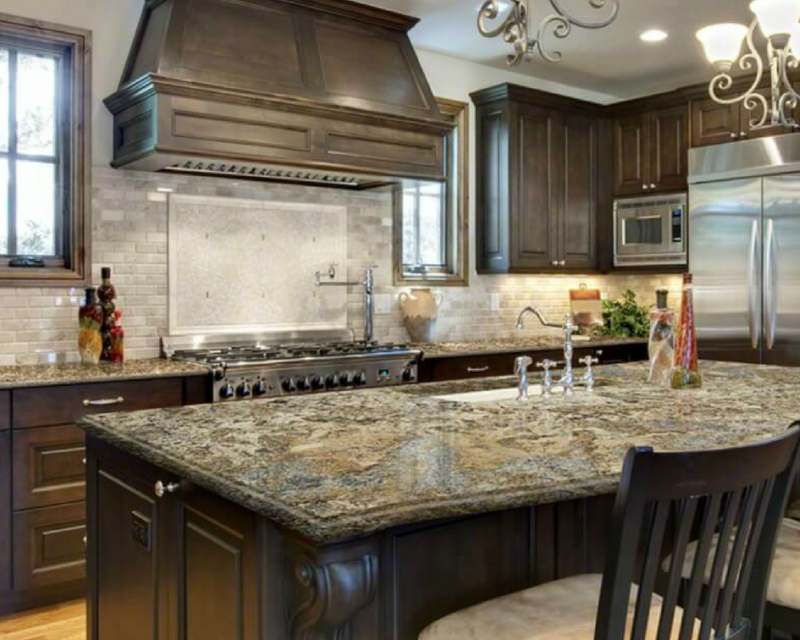 Granite counters have landed firmly at the top of many homeowners' wish lists, but beyond the fact that it's considered an upscale material in comparison to some other surfaces, no one seems to know how much granite really costs. In this article, we will reveal the true granite countertop cost, as well as the benefits of choosing granite for your home.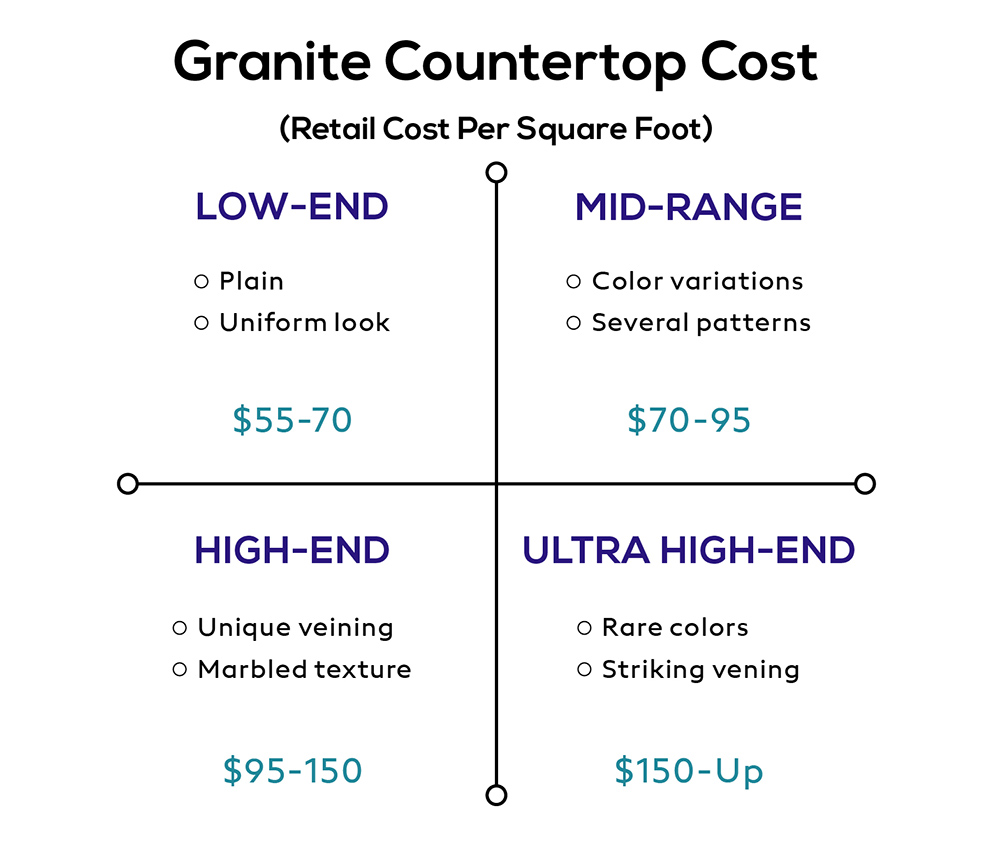 There's a good reason why it's difficult to put a finger on the specific cost of granite, and that's because prices vary widely. The simple answer in terms of pricing is that granite countertops can range from $55-$250/sf and up.
The wide range in granite countertop pricing is the reason why you have to set a budget, then decide what looks you like best and then check the price tag of each. Keep in mind that if your dream natural granite is out of your price range, you may still find something comparable that fits your budget.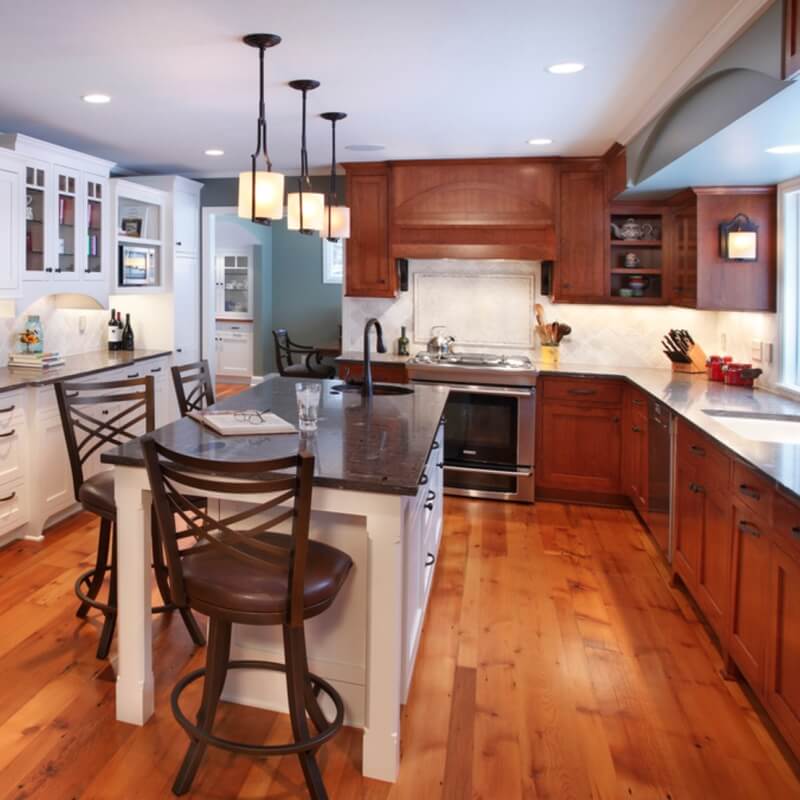 Get this look with MSI's Cygnus Granite (Photo Credit: Houzz)
Factors that affect granite countertop cost include color, veining, availability of the material, and sometimes the region where the granite is mined. For instance, granite with a unique veining pattern and color, such as the unusual coffee-brown Cygnus Granite from Brazil, will be more expensive than more commonly seen granite colors or patterns.
Granite installation is also fairly affordable but can range in price depending on the number of cuts being made, style of finish, and edge profile.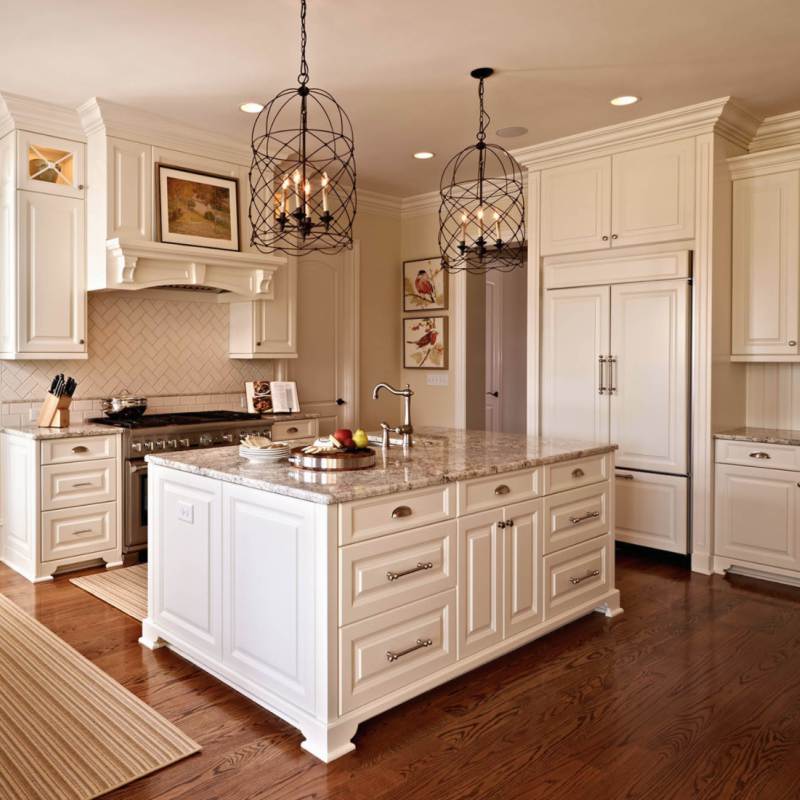 Recreate a similar look with MSI's Avalon White Granite (Photo Credit: Houzz)
One thing to keep in mind is that just because a granite is less expensive, doesn't mean that it is lower quality. In fact, it probably just means there's more of it readily available. Like any mined natural material, rarity, accessibility and demand can drive pricing. The following graphic illustrates the variance in retail cost of various granites, from the least to most expensive.
Granite is certainly not the most expensive countertop material on the market, but does cost more than a lower-end material such as laminate. So why spend the extra money on granite countertops? For one thing, granite has simply become a must-have for many homeowners and home buyers.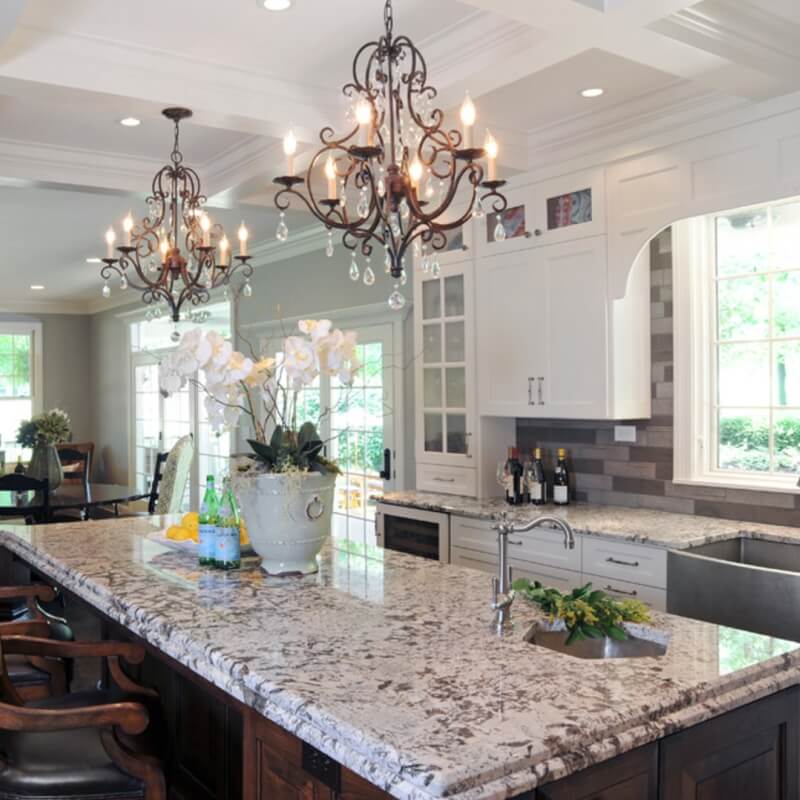 Create this look with MSI's Bianco Antico Granite (Photo Credit: Houzz)
If you're thinking of selling in the future, choosing granite counters is a sure way to add value to your home and increase its marketability. Prospective home buyers are looking for the natural beauty of a granite like the elegantly flowing Bianco Antico shown in this kitchen. You just can't get this level of unique beauty with laminate or solid surface counters.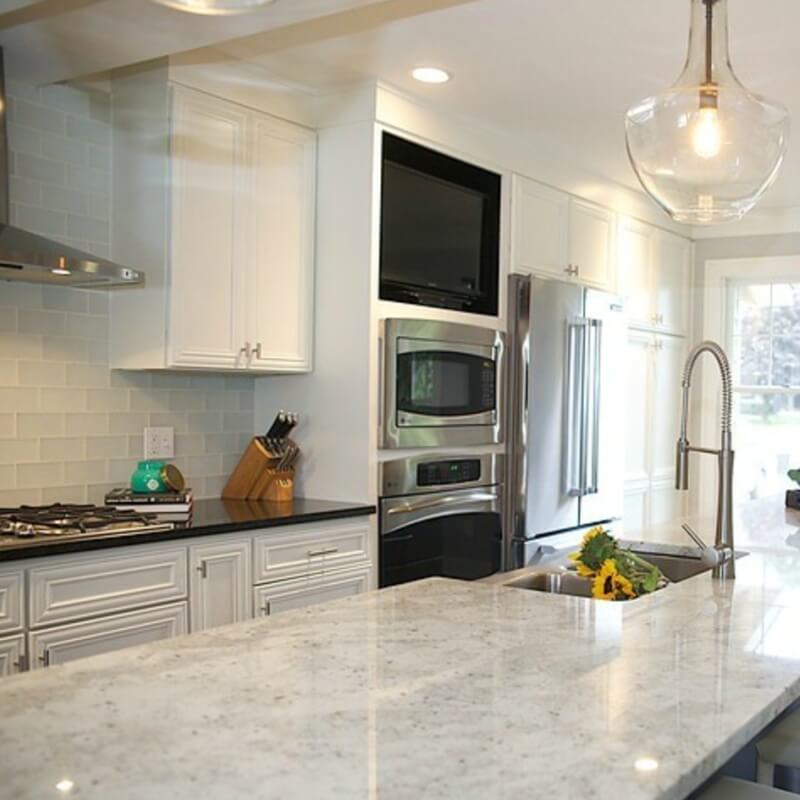 Achieve a similar look with MSI's Colonial White Granite (Photo Credit: Houzz)
Even if resale value is not a priority, granite countertops are still a smart investment because of their long-lasting durability. You can rest assured that when you spend the extra money on granite, you will most likely never need to replace it.
This makes granite a great choice for both busy households and commercial applications as well. Since you don't have to worry about properly maintained granite counters fading or staining, you can even indulge in popular Colonial White Granite from MSI and finally get the fresh white countertops of your dreams!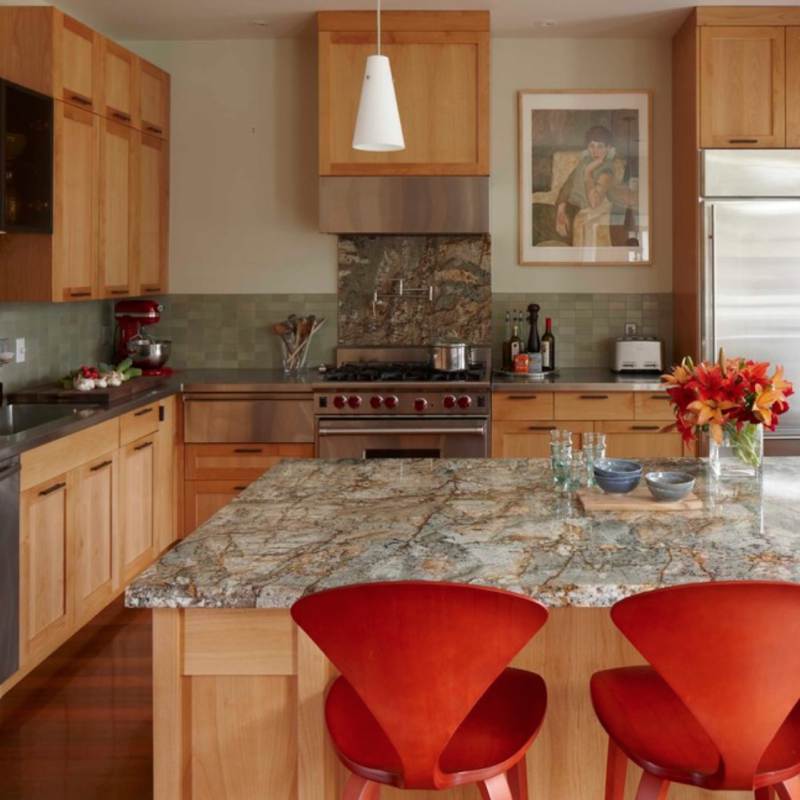 Get this look with MSI's Summer Beach Granite (Photo Credit: Houzz)
Finally, the wide variety of granite styles and prices makes it easy to find the right countertop for your home or business. From the dappled look of Avalon White to the fine spidery veins of Summer Beach Granite, MSI has a granite pattern and color for just about everyone. And if you'd like to learn even more about your granite countertop options, check out this article on granite countertop cost and how long granite countertops last.
READ MORE ABOUT GRANITE COUNTERTOPS
How to Keep Your Granite Countertops Looking New For Years
How to Remove Stains From Granite Countertops
Is Granite Environmentally Friendly?