Mosaic Monday: 5 Subway Tile Looks That Show Why It'S Trending
April 16, 2018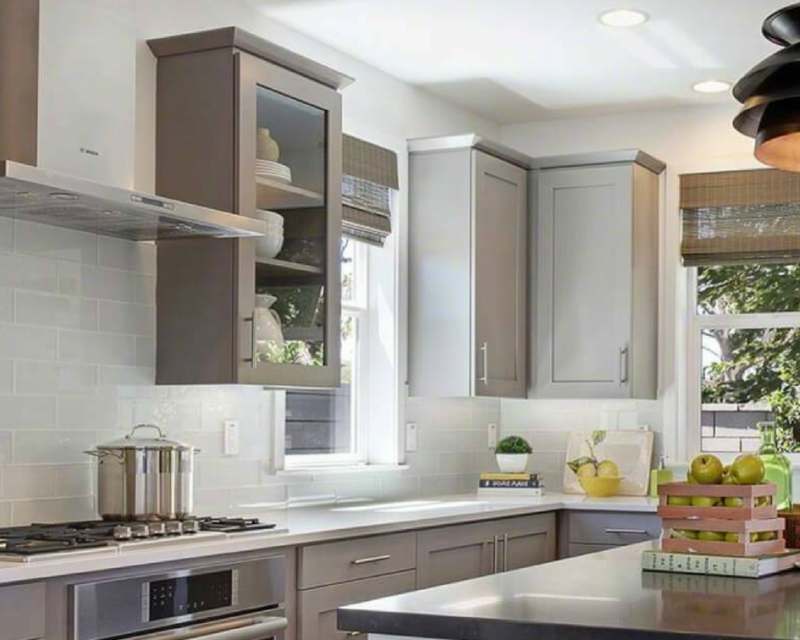 If you know anything about subway tile and its long, storied history, it seems sad that the name has only become synonymous with plain white tiles over the last 100 years. When they debuted in New York City's old City Hall, adorning the arches and rounded ceilings in varied colors and intricate mosaic designs—they were works of art.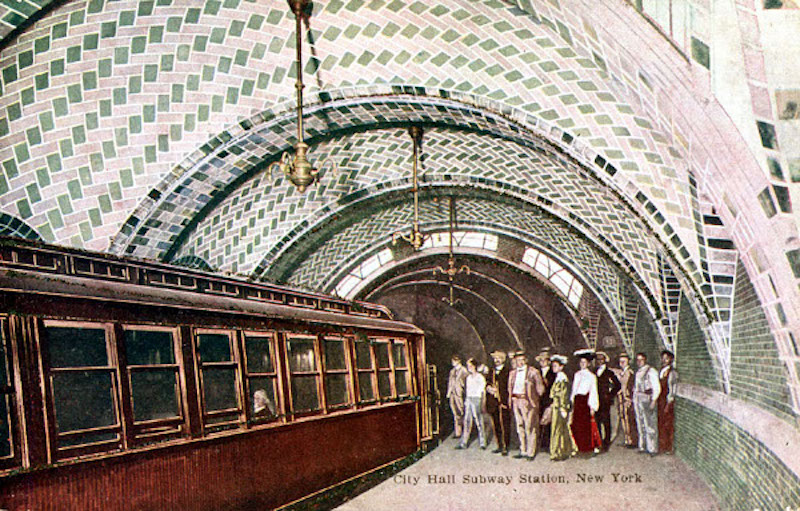 The Original City Hall subway station in New York City
Back then, these modern tiles weren't merely on-trend—they were shaping and creating what would be a timeless design trend. These stunning and elaborate works of craftsmanship were anything but plain or boring. Multiple colors and patterns were used to emphasize the architecture and extraordinary grandeur of the subway, creating breathtaking patterns that swept the eye upward, making travelers forget they were underground.

The Original City Hall subway station in New York City
Today's subway tiles are crafted from a variety of materials, from natural stone to glass and porcelain to ceramic, and are available in virtually every color of the rainbow. With so many options, the style is experiencing a resurgence in design, with a large following of devoted designers and homeowners.
So, if you are looking for fresh subway tile inspiration, let us get you started with five great looks—from subtle to striking—all available now.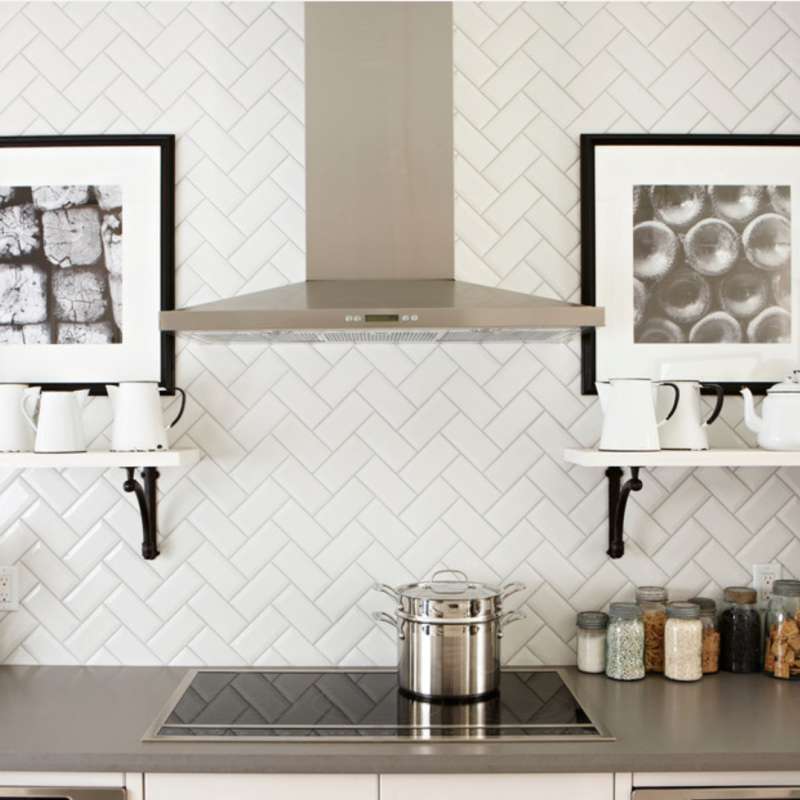 Recreate this look with MSI's White 3x6 Subway Tile (Photo Credit: Houzz)
Let's start with our traditionally styled White 3x6 Subway Tile. The simple clean lines lend themselves beautifully to new, on-trend backsplash designs. Here, in this gloriously contemporary kitchen, the backsplash installation was done in an appealing herringbone pattern, reminiscent of the exquisite patterns used in the New York City subways in the early 1900s. As a backsplash, these ceramic tiles are your perfect partner. Not only is their style timeless, they are also durable, easy to clean, and practically maintenance free.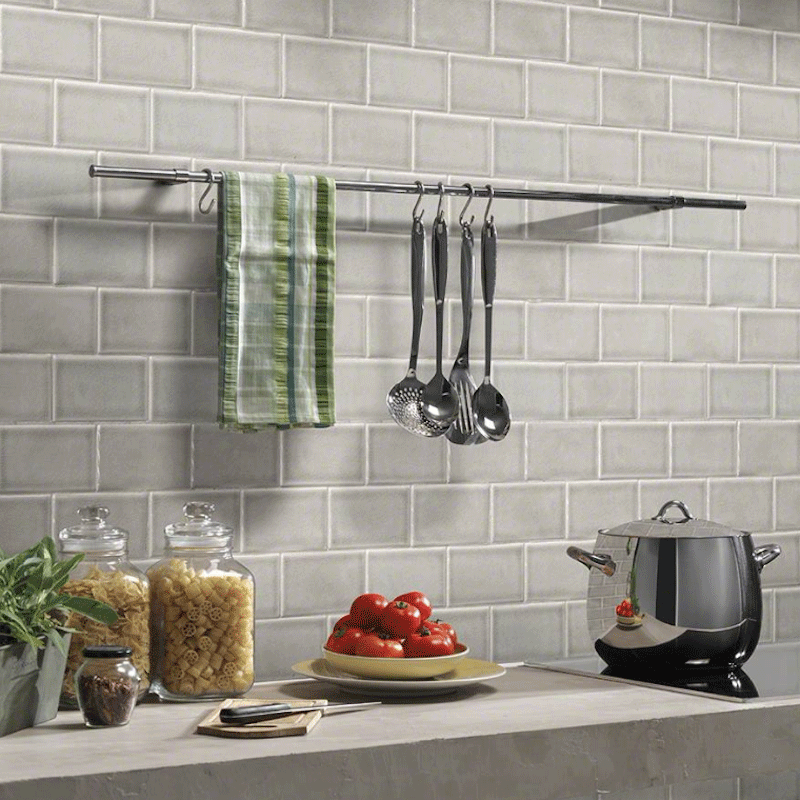 Featured: Dove Gray Subway Tile
Gray tones have been on-trend for several years now, and for good reason. They are soothing, complement a wide range of colors, and transition from traditional to modern styles beautifully. Here, our Dove Gray Subway Tile, with its glazed crackled finish, is the perfect complement to this transitional kitchen. Installed in a traditional running brick pattern, it provides the perfect, sophisticated backdrop to the more contemporary countertop and accessories.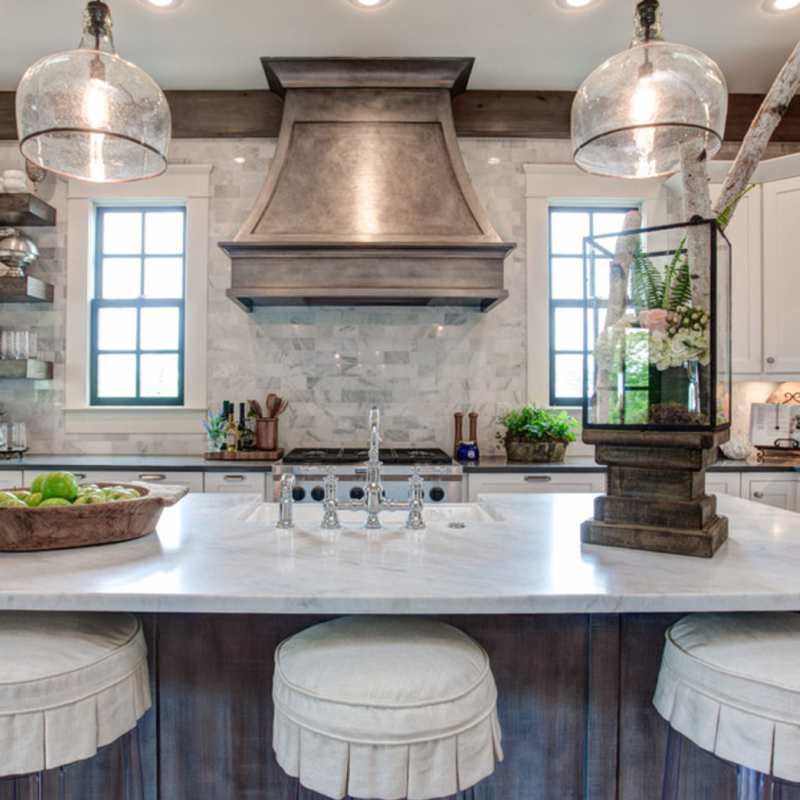 Create this look with MSI's Pietra Carrara Subway Tile (Photo Credit: Houzz)
Of course, you can't talk about on-trend backsplash designs without bringing Carrara marble into the discussion. The best part of this luxuriously appointed gourmet kitchen is the classic silvery gray and white tones of our Pietra Carrara Subway Tile.
It's hard to believe they aren't actually made of marble! Crafted from fine porcelain with artistic precision, they are perfectly at home with the natural Carrara marble countertop on the island. Better yet, since they are porcelain, they will stay beautiful, even over a busy range with simmering pots of Julia Child's Coq au Vin. Can't you hear her voice in this kitchen?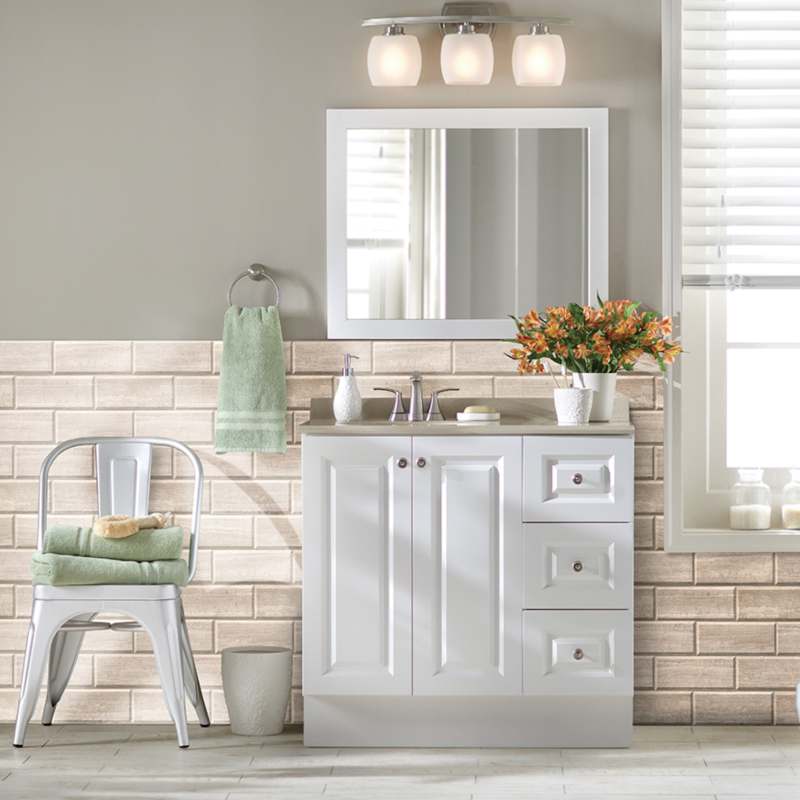 Featured: White Oak Subway Tile
Of course, kitchens and subway stations are the main spaces where a subway tile backsplash installation is completely at home. In bathrooms, running tile around the room as a backsplash not only makes cleanup easy, but it also adds time-tested character to your space.
In this charming sun-bathed bathroom, White Oak Subway Tile, crafted from fine natural marble, is the perfect complement to the serene design. Honed and beveled, these soft, cream-hued modern tile options are simply exquisite, adding texture and warmth to the space.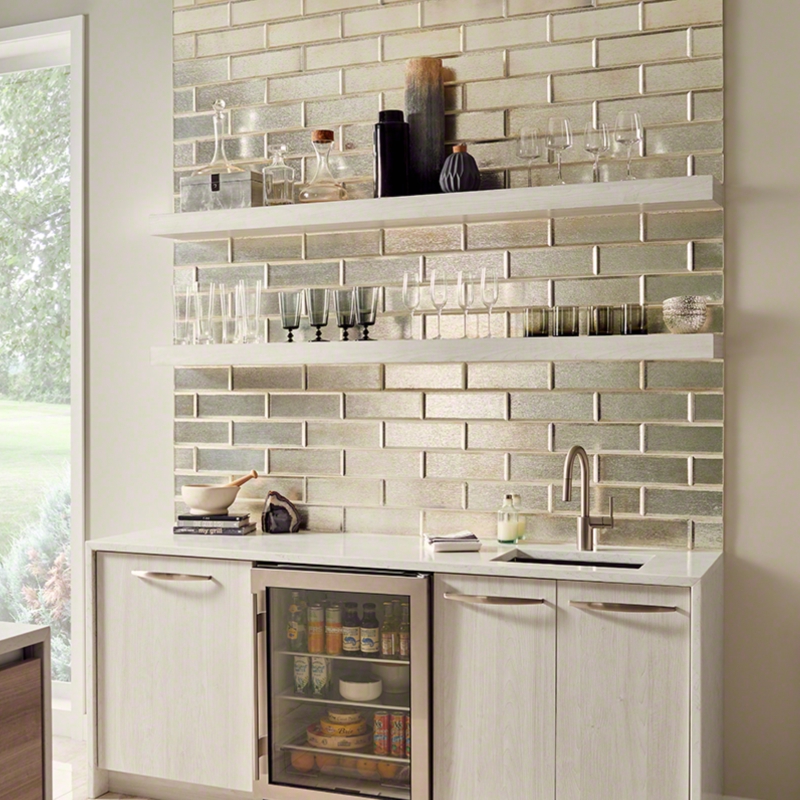 Featured: Silver Glisten Subway Tile
Is glitz and glam more your style? We've got you covered! Our Silver Glisten Subway Tile reflects light effortlessly and adds a punch of sophisticated drama to any space in your home. This subway tile is a definitively modern tile that exudes extravagance. It's perfect for accent walls like the one shown in this design, anchoring the wet bar's open shelving. These subway tiles are a bit larger than traditional subway tile, coming in at 4x12, and that is part of their modern character.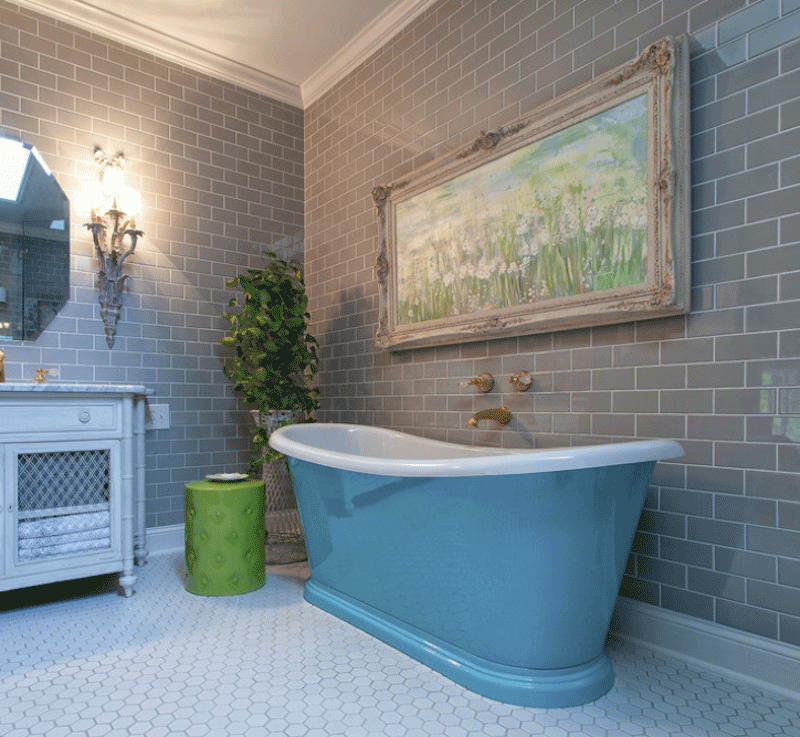 Get this look with MSI's Morning Fog 4x12 Subway Tile (Photo Credit: Houzz)
We hope we've inspired you to explore subway tiles for your next project. Rooted in history and artistic installations, subway tiles are here to stay. Browse through the wide range of MSI's Subway Tile Collection offerings in our inventory, where you'll find almost endless ceramic, porcelain, glass, and natural stone backsplash tile options to complement your personal design vision. What are you waiting for?