Current Obsessions: The Right Way To Use More Than One Granite Color For Your Kitchen Countertops
February 17, 2018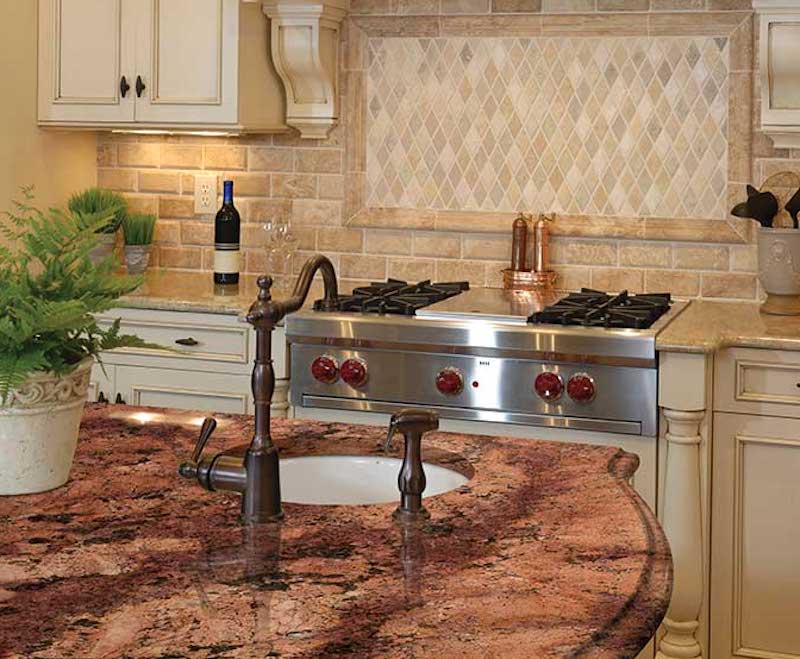 Today's decorators love mixing and matching, whether it's colors, patterns, or textures. One of the most popular examples of this is in the kitchen, where countertops no longer have to be all the same material. Even granite, which often has a bold pattern, can be paired with other granite colors. After all, what goes with granite better than another type of granite?
Blue Bahia & Absolute Black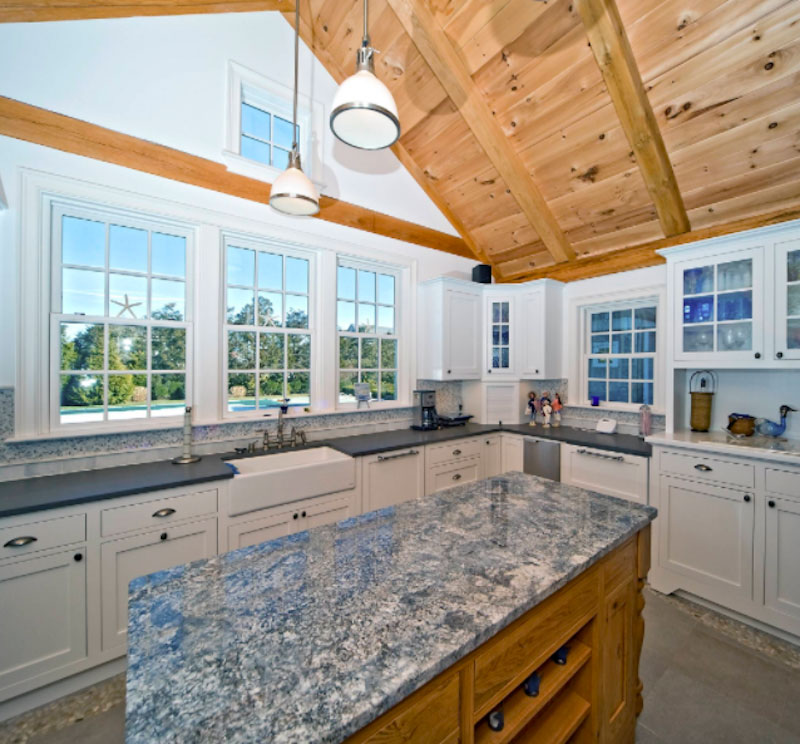 Get this look with MSI's Blue Bahia Granite and Absolute Black Granite (Photo Credit: Houzz)
One key to successfully blending granite colors is to allow just one color to be the "star of the show." The focus granite slabs might have more veining, or be a bolder color. Here, Blue Bahia Granite takes center stage on the center island, where it looks spectacular under strong overhead lighting and large vaulted ceilings. It's matched with Absolute Black Granite, a simple black granite that pairs nicely in the background. Absolute Black Granite doesn't steal the show but instead manages to add character that a plain white surface could never match.
Colonial White & Impala Black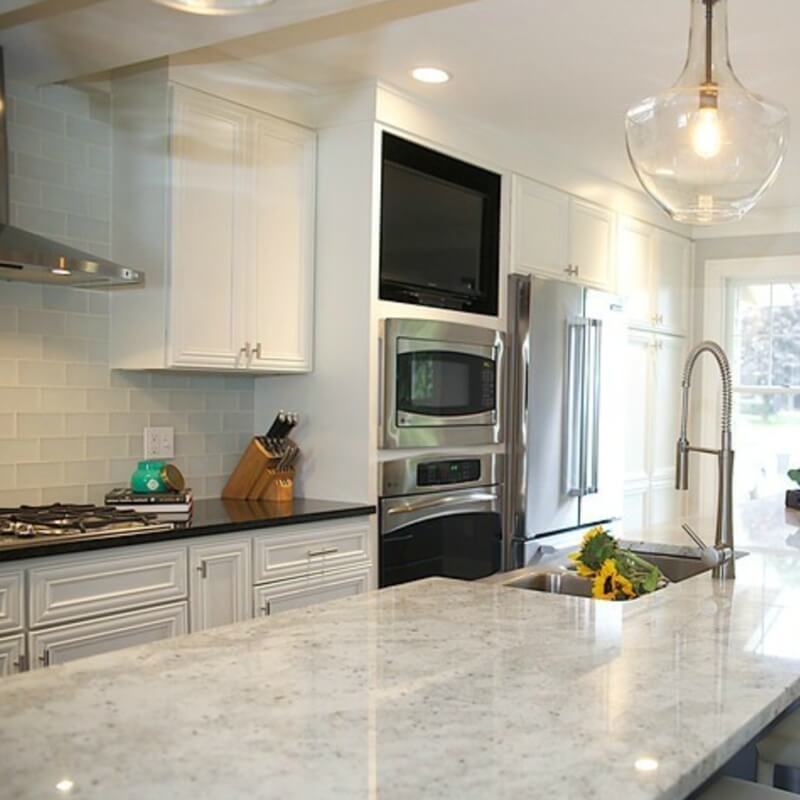 Create this look with MSI's Colonial White Granite and Impala Black Granite (Photo Credit: Houzz)
Combining granite countertop colors often looks best when there's high contrast between the two. By using the pale colored Colonial White Granite, a soft cream with gray and black accents, for the room's largest surface, the room stays bright and airy. Impala Black Granite on the narrower side counters creates a serious "down to business" feel, appropriate since that's where most of the hard work of creating culinary masterpieces will take place.
Nordic Black & Ivory Fantasy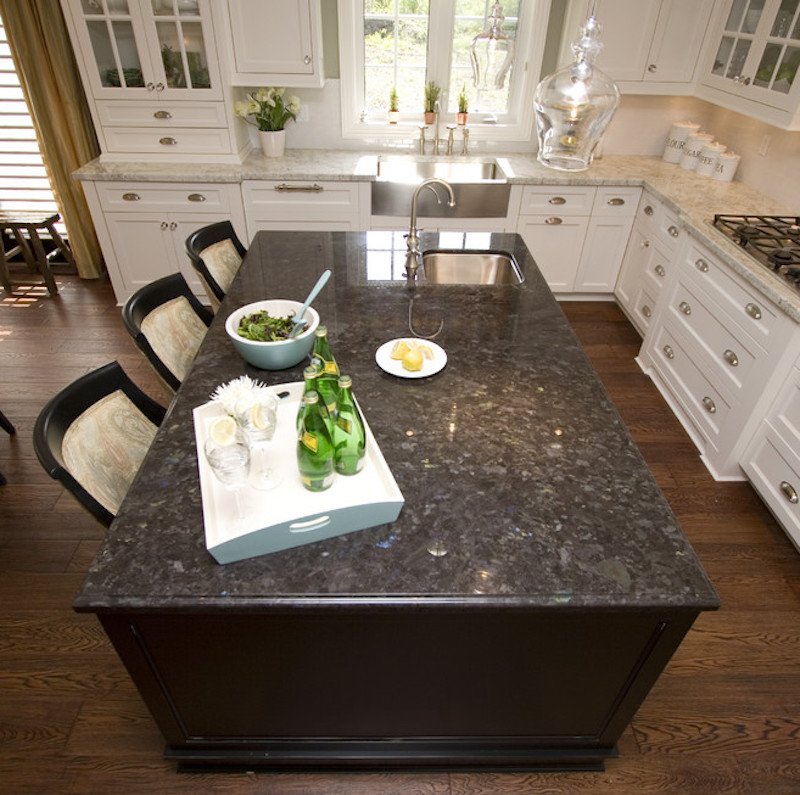 Get this look with MSI's Nordic Black Granite and Ivory Fantasy Granite (Photo Credit: Houzz)
Conversely, placing the darker granite color on the largest counter surface can create a welcome sense of balance in the room. Nordic Black Granite on this large kitchen island balances the light coloration everywhere else, and helps the kitchen appear more spacious. The Ivory Fantasy Granite in the background is a real showstopper as well — making the perfect duo!
Alpine White & Angola Black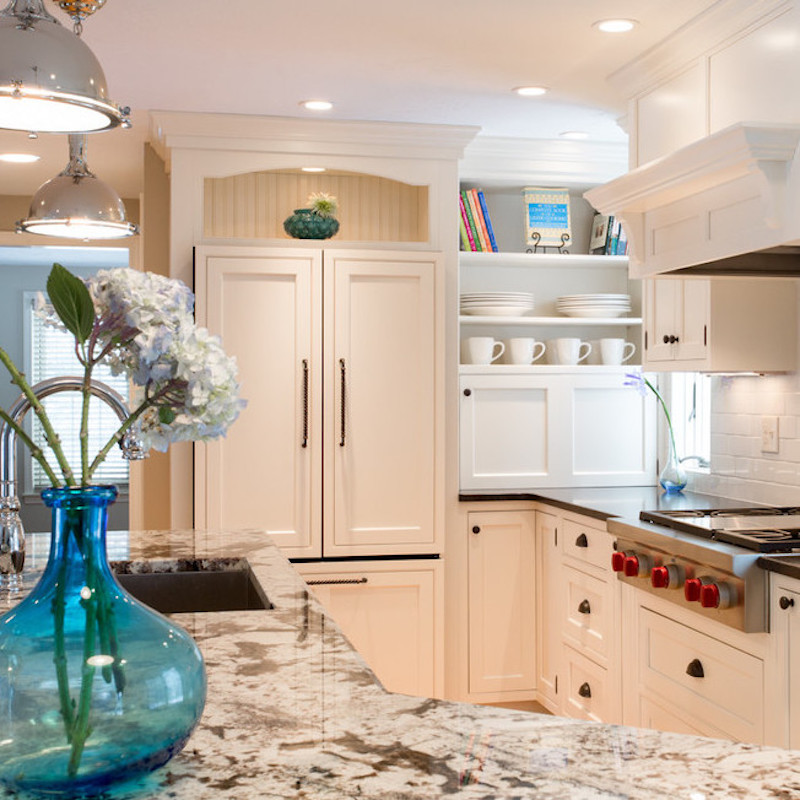 Recreate this look with MSI's Alpine White Granite and Angola Black Granite (Photo Credit: Houzz)
When coordinating granite colors and patterns, another helpful strategy is to select one big bold pattern alongside another that is subtler, in a color that supports and coordinates with the first. Alpine White Granite is the drama queen here, drawing all the attention on the center island. Angola Black Granite countertops echo some of the darker ebony shades in the first color and instead of competing, it boosts Alpine White's spectacular movement and energy.
Bordeaux Dream & Andromeda White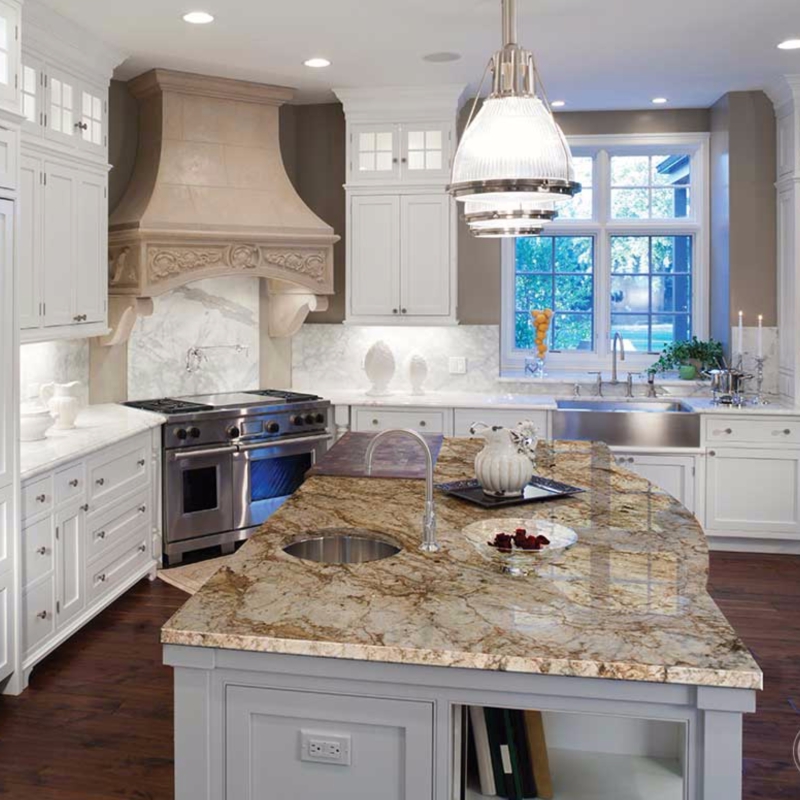 Featured: Bordeaux Dream Granite and Andromeda White Granite
Here is another example of choosing your kitchen's main character and selecting another beautiful granite for the supporting cast. Bordeaux Dream Granite is a luscious neutral granite featuring reddish-brown swirls and gray speckles against a beige backdrop, and Andromeda White Granite is a subtler, paler version of the same color scheme. The result is not as dramatic as the blue and white combo shown above, but has the same effect.
Are you ready to try creating your own color combinations? Try out MSI's Room Visualizer Tools for a fun way to experiment and see how well many granite colors can complement one another. Mixing colors of granite in your kitchen is a great way to create a one-of-a-kind result.