Tips From The Trade: Through-Body Vs. Non-Through-Body Quartz Slabs
May 16, 2017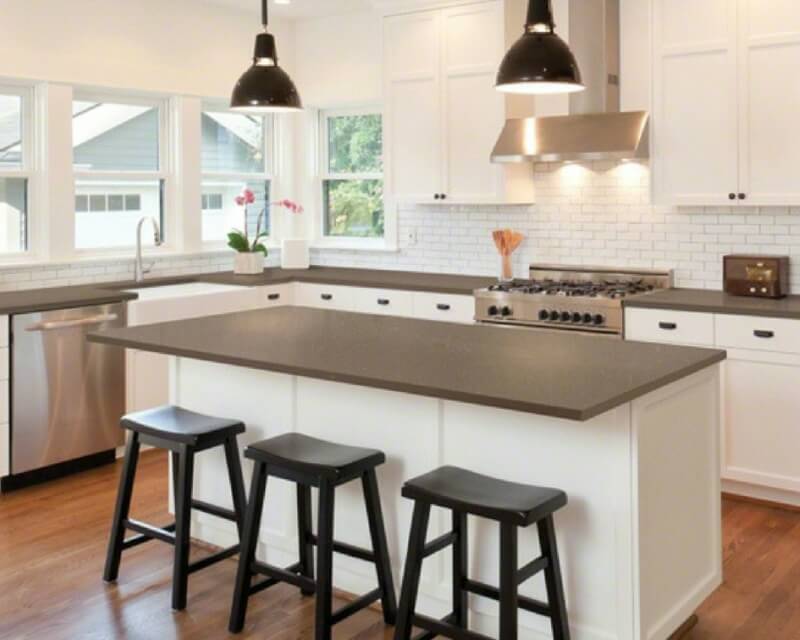 Many of you have heard of quartz countertops and are interested in trying this fabulous new surface in your homes. However, you may still have some questions and concerns about using a man-made material that is relatively new to the marketplace.
With that in mind, let us help make the case for quartz by breaking down the benefits and manufacture of quartz, and showing you a few of the amazing quartz slabs MSI has to offer in your next design project.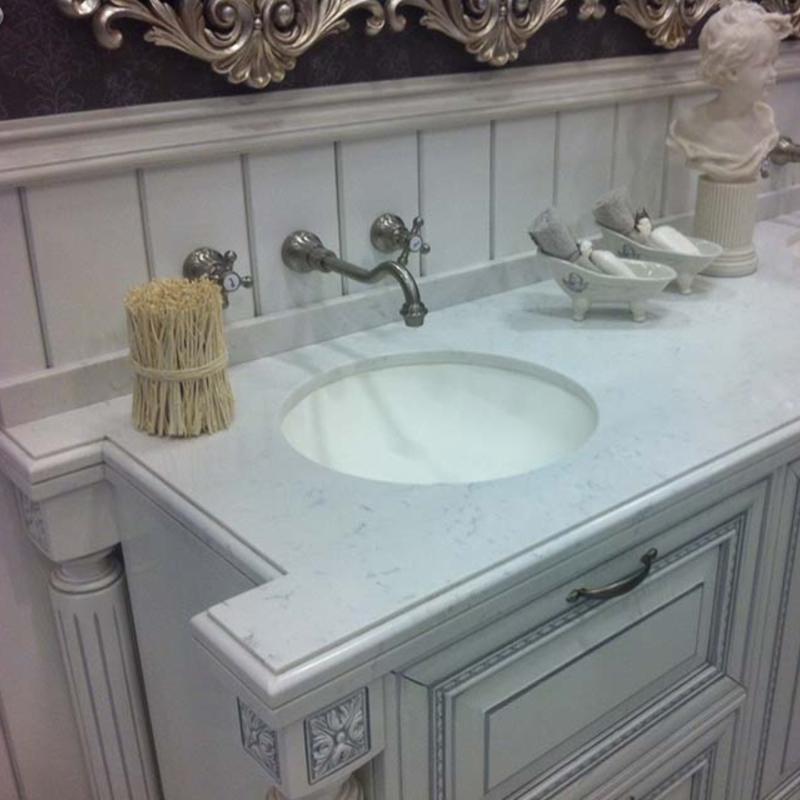 Featured: Cashmere Carrara Quartz
Quartz is a man-made material, and some homeowners mistakenly think that this engineered material is therefore inferior in quality to natural granite or marble.
In fact, MSI's quartz countertops are manufactured in solid slabs, meaning the same color and veining runs throughout. Small pieces of quartz are combined with other natural materials like granite, and sometimes recycled mirror particles and colored glass are also added to enhance the look of the slab.
Once these materials are mixed together with resin, they are poured into a mold and pressed into slabs of 2-3 cm, and the air is pressed out with the help of vacuums and vibration. The slabs are then "baked" in a special process using heat and pressure, making the quartz slabs essentially non-porous and resistant to bacteria growth.
This unique manufacturing process allows quartz countertops to be cut, polished, and finished with custom countertop edges, just like any natural product. But unlike with natural stone, with quartz you are guaranteed to have consistency in the color and pattern of your slab, avoiding surprises and disappointment come installation day.
Quartz countertop colors resist fading and won't chip or peel like laminate or other manufactured countertops can.
Speaking of colors, MSI has so many options to choose from when it comes to quartz slabs. From a classic Carrara quartz like Cashmere Carrara to a more rustic granite-like look such as Toasted Almond Quartz, you can have any style you desire with quartz.
Arctic White Quartz is an ideal choice for white quartz countertops, and is perfect for those who want the benefits of a solid surface and the high end, polished look of natural stone without the risk of discolorations, veining, or other blemishes in their pure white countertops.
Whether you're into contemporary solid color slabs like Shadow Gray Quartz, or natural stone feels like Pacific Salt Quartz from the Q Premium Natural Quartz line, there's a quartz countertop out there for everyone.
If you haven't been convinced yet that you really get the best of all worlds with quartz, just check out this recent article that further illustrates the benefits of this easy care countertop.