Tips From The Trade: What Is Nanotechnology?
December 06, 2016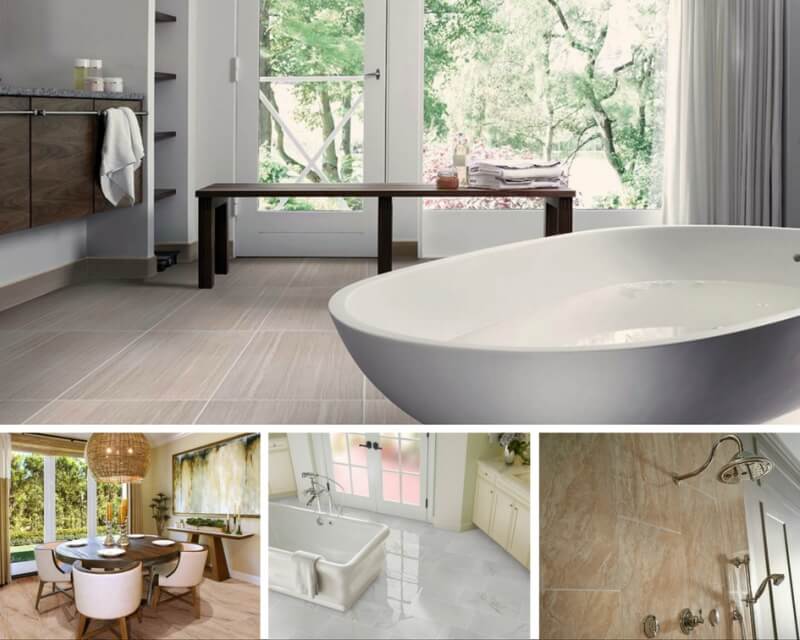 MSI's Pietra Porcelain Tile line is crafted with nanotechnology, but what does this mean? With nanotechnology, each tile's surface is treated with light but durable nanoparticles that are similar to wax. These particles are applied to the tile with high pressure sanding and polishing action, and the microparticles meld with the surface of the tile.
You may not think that porcelain could be as hard as granite, but with this technology, porcelain's durability compares to the toughness of natural stone. The process also creates greater color vibrancy. On top of that, it creates a protective high sheen surface layer that seals any small holes, preventing dirt from penetrating the tile's surface. The end result is a durable tile that requires no sealing, is highly resistant to staining and slipping, and is a cinch to clean.
So, now that you know what nanotechnology is, here are five of our favorite rooms featuring this tile treatment.
A Natural Bathroom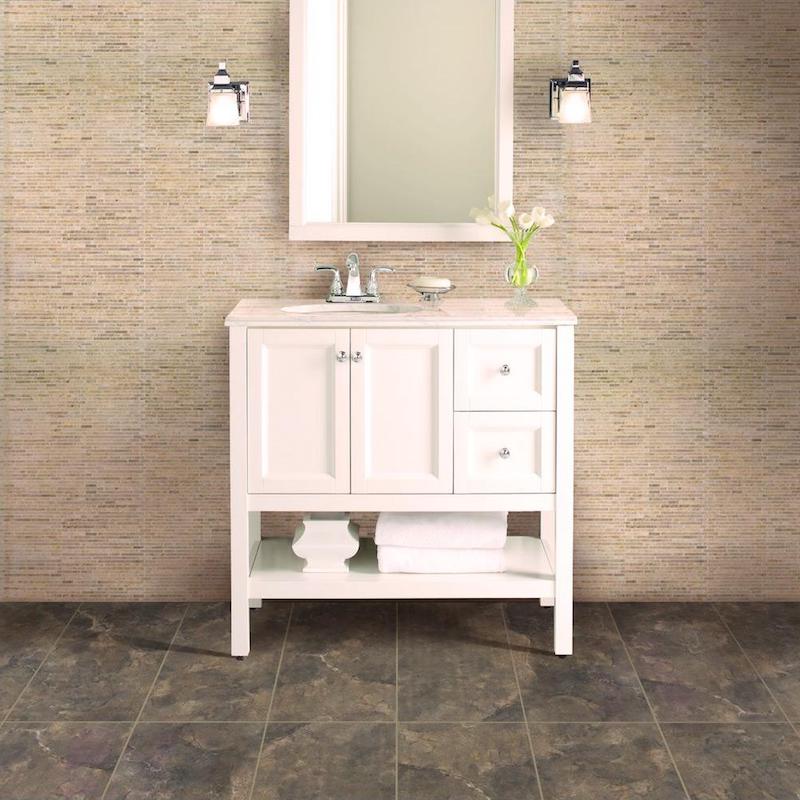 Featured: Lagos Porcelain
When designing a bathroom, ease of cleaning is a top priority. With Lagos Porcelain tile from MSI's Pietra collection, you can have ease of maintenance and the beautiful look of natural stone. For example, these 2x2 polished, mesh-backed mosaic tiles provide a realistic stone look with their dark brown tones and tan veins. Since porcelain is a non-porous material, the surface is protected from bacteria.
A Spa-Like Space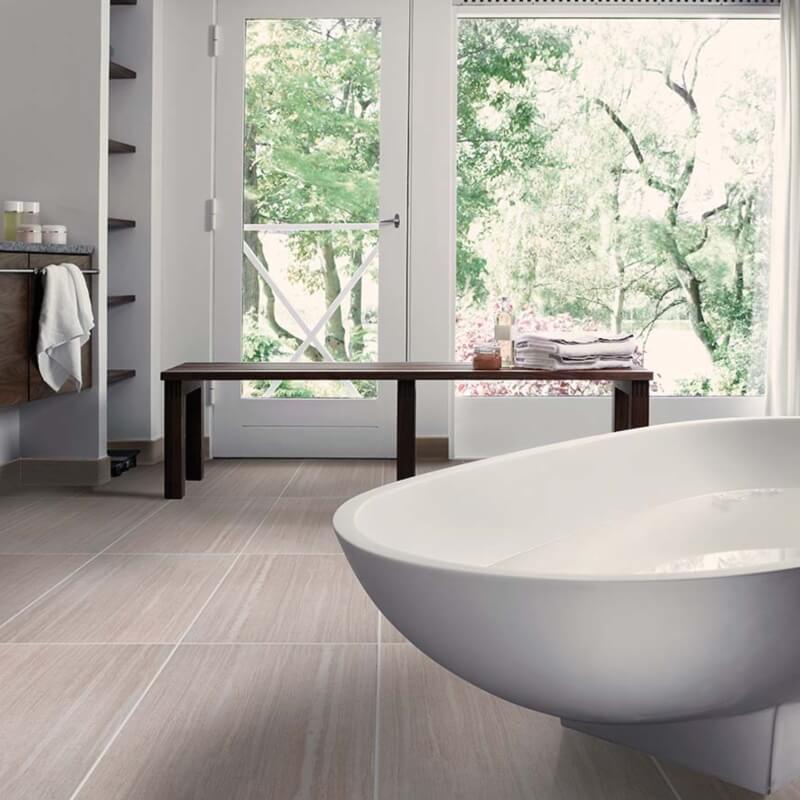 Featured: Orion Porcelain
If you have a fabulous freestanding tub like this one, then you want to make sure you have a sturdy foundation beneath it. Porcelain is slip-resistant, making it an ideal material to include in any bathroom. This Orion Porcelain tile from MSI's Pietra collection features a contemporary, linear look that is perfect for this spa-like space. The soft beiges subtly contrast with the pure whites in the room, and the pattern and layout draw your eye to the great outdoors.
A Dynamic Dining Room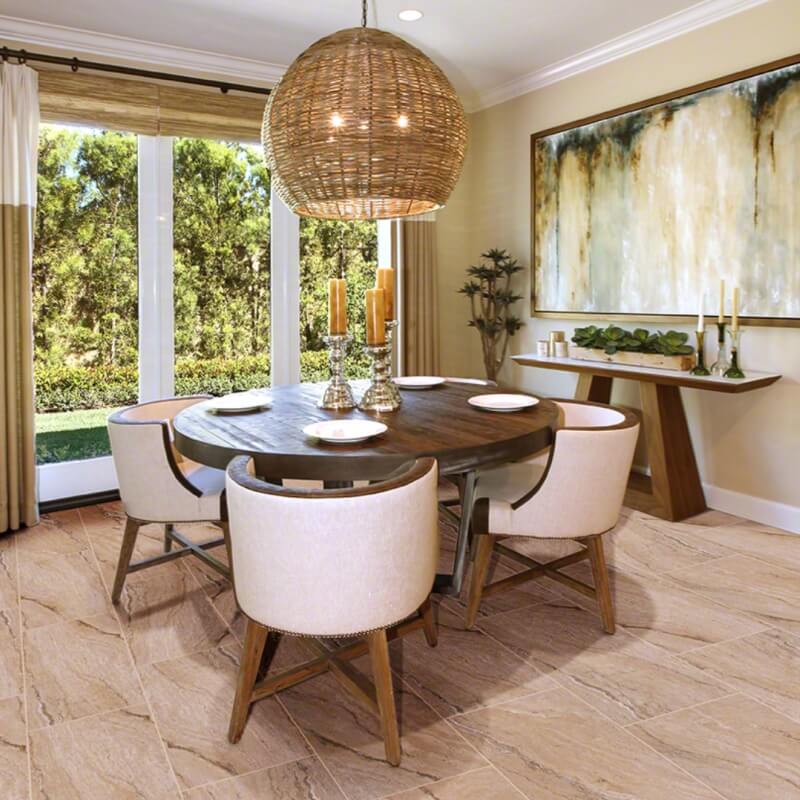 Featured: Vezio Beige Porcelain
Maybe you will host sophisticated gatherings in this tastefully designed, rustic-inspired dining room. Or perhaps you will serve sloppy eaters at a kid's birthday party. But whether it's kids dropping food on the floor or a party guest spilling a glass of expensive wine, you'll be prepared with durable porcelain tile. This Pietra Vezio Beige Porcelain from MSI's Pietra collection mirrors Turkish travertine tile with its warm hues and fossilized veining. But unlike natural stone, this light tile is virtually stain proof.
A Stunning Shower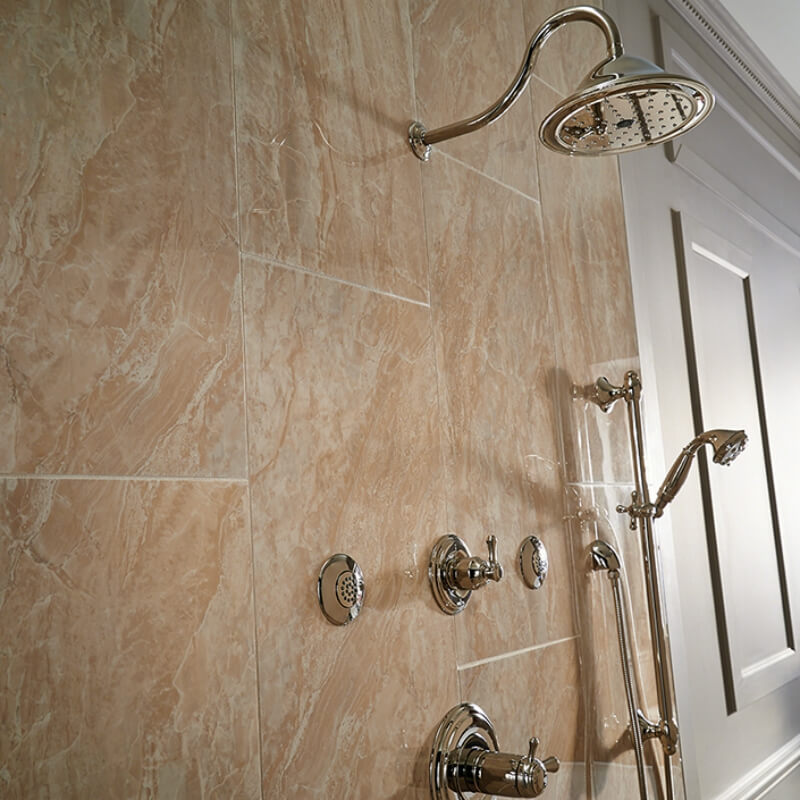 Featured: Onyx Porcelain
The bathroom is a critical room for implementing the right type of materials, and porcelain is a perfect choice because it won't absorb moisture. This is because the tile is fired at a very high temperature, and is required to have a low water absorption rate of no more than 0.5%. With a gorgeous product like Onyx Porcelain tile from MSI's Pietra collection, you won't have to worry about your shower or other wet rooms. And with its swirls of light golds, creams, and whites, it makes for a stunning shower.
A Traditional Look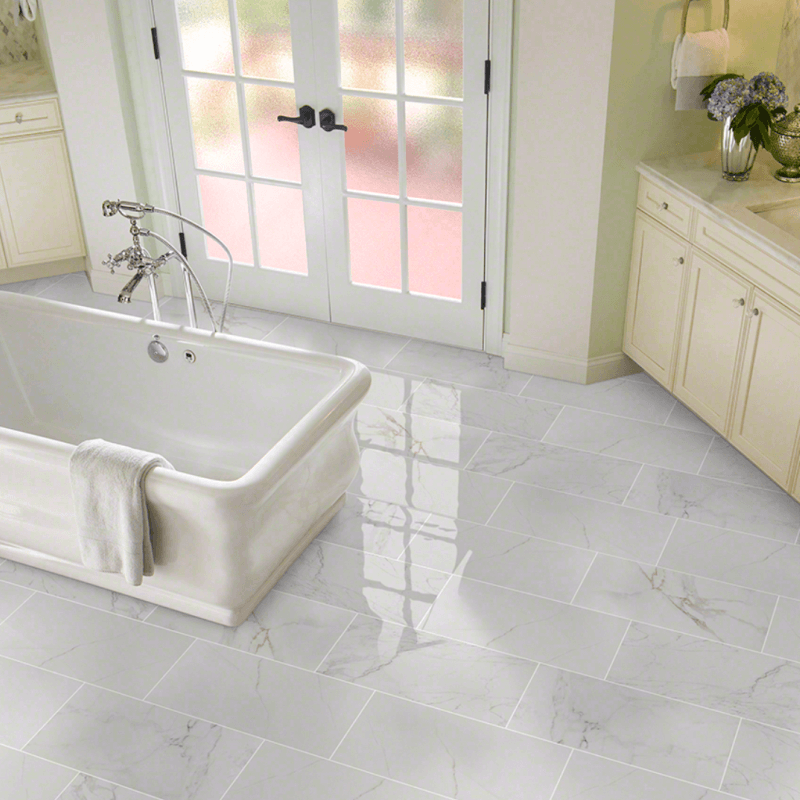 Featured: Carrara Porcelain
If you're after a high-end finish on a budget, then consider Carrara Porcelain from MSI's Pietra collection. This material is a low-cost option that looks just like marble tile with its white background and gray veining. The large-format 12x24 tiles give this traditional and classic style a more modern installation.