Tile Style: Swoon Worthy Restaurants
November 23, 2016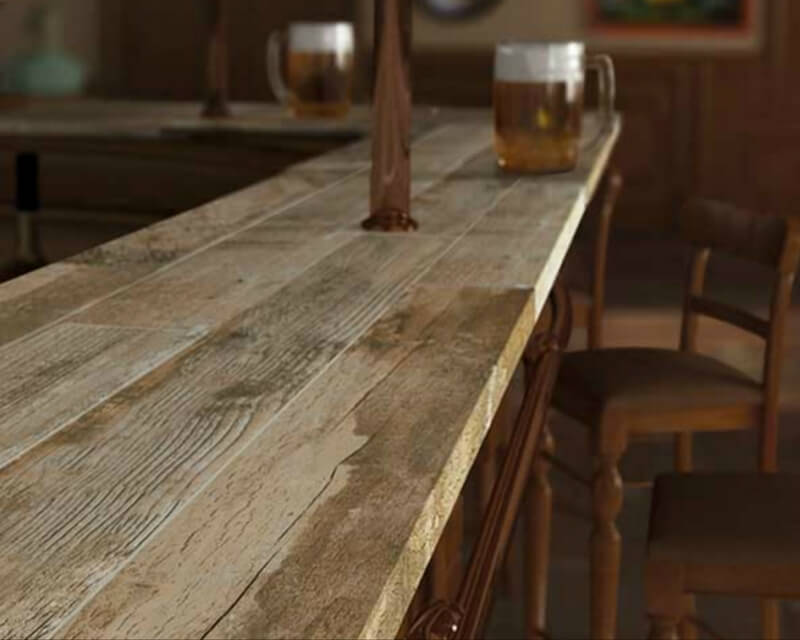 Dining out is a feast for the palate – and it can also be a feast for the eyes when your favorite gathering spot features gorgeous tile installations for bar countertops, walls, and flooring. Upscale restaurants pay their interior designers major money to create these stylish looks, with the ambience to please guests and keep them coming back for more.
But what if you could re-create these tile designs in your own home? Whether you're inspired by five-star dining or a casual poolside grill at a vacation resort, adding restaurant style at home is easy with tile from MSI.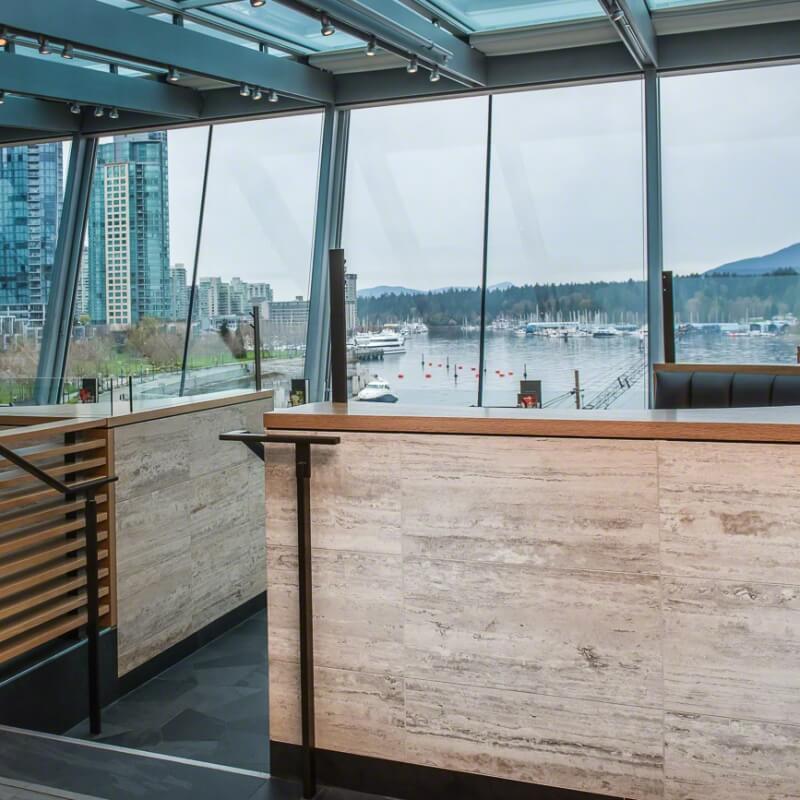 Featured: Machu Picchu Travertine
Combining the sophistication of honed travertine with a veining pattern reminiscent of wood grain, Machu Picchu Travertine is a wood look tile that's right at home in contemporary décor. It is imported from Peru, and features varying shades from cream to coffee brown. Used as a vertical facing for this bar counter, an area that typically receives its fair share of wear and tear, it's durable enough to hold up for many years. If you have a prominent feature such as this – a kitchen island, perhaps – this is an excellent choice.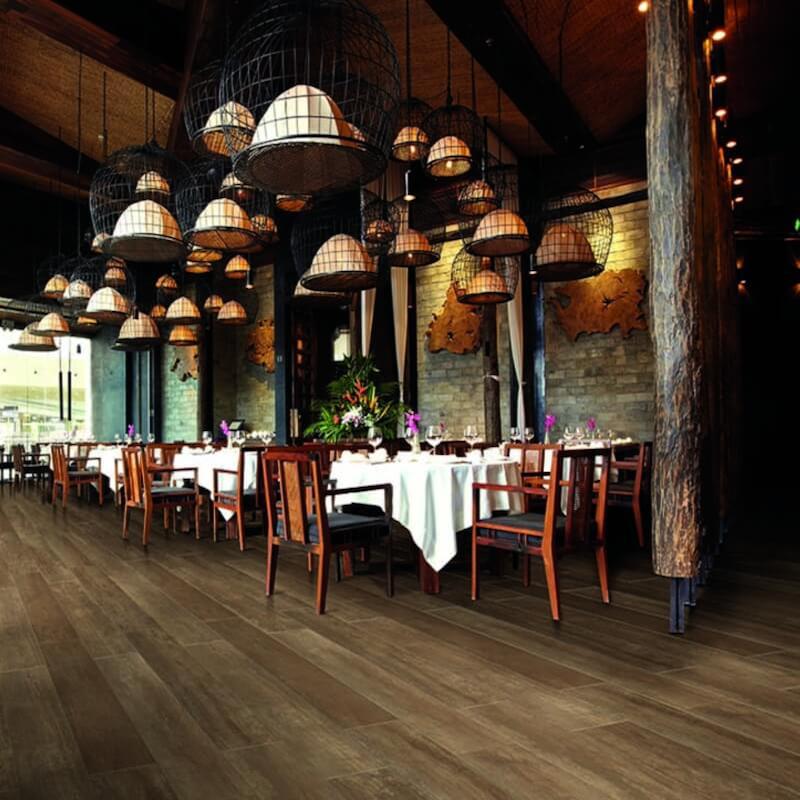 Featured: Capella Stable Porcelain Tile
In a restaurant dining room, it's important to select a material that can withstand heavy foot traffic as well as potential spills while needing little in the way of cleanup and maintenance. The Capella collection of porcelain tile brings you Stable Porcelain Tile, which has the character of natural hardwood without its high maintenance or tendency to scratch and stain. Isn't this just what you need for your own food-prep and serving areas?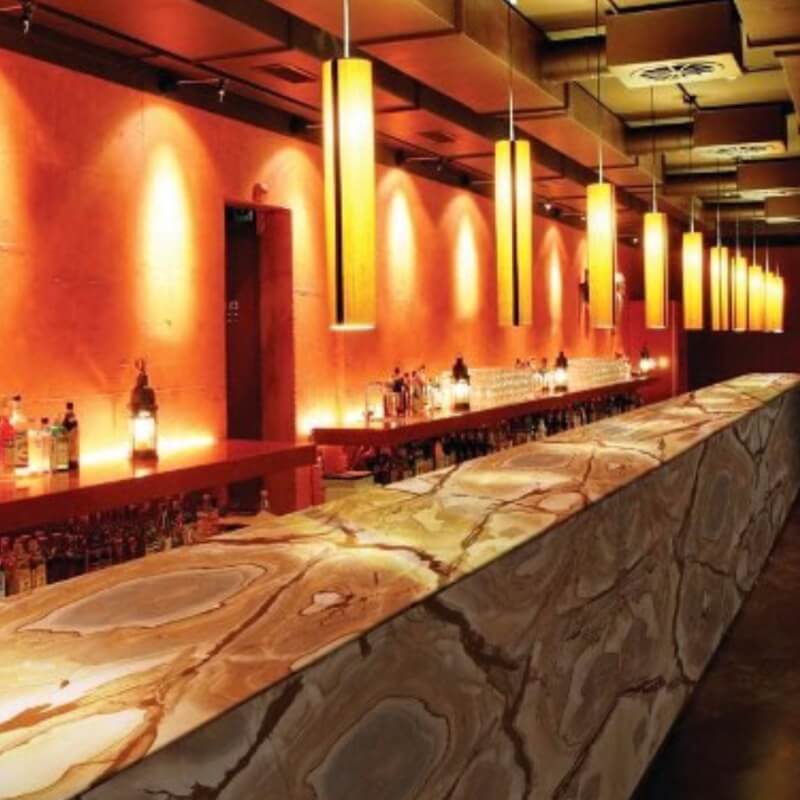 Featured: Stone Wood Granite
An upscale cocktail bar needs high-class drama in its décor – after all, it's the backdrop to personal drama, social engagement, and memorable occasions. Stone Wood Granite is a granite countertop with a high variation pattern, featuring veins and swirls of brown, cream, yellow, and gold. You can bring it into your home as well, where it is guaranteed to deliver the same glowing charisma.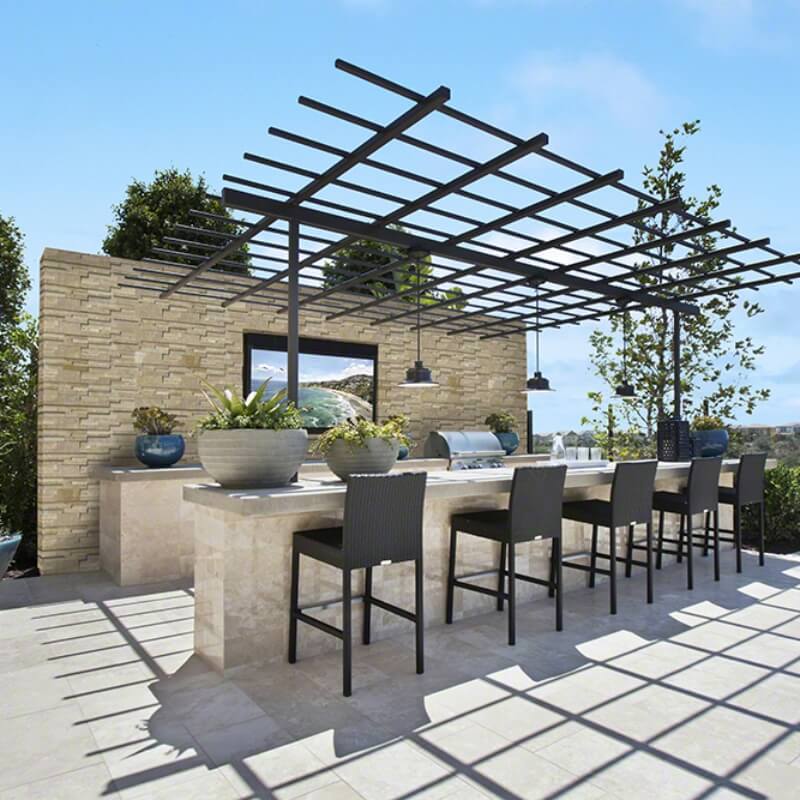 Featured: Durango Cream 3D Honed Stacked Stone
This outdoor, poolside grill has incorporated strong vertical lines in its design, and uses Durango Cream 3D Honed Stacked Stone ledger panels. A beige travertine tile with staggered depths, it fits well with contemporary settings, especially outdoors where it can capture changing light and shadows. Why not bring the casual, yet refined charm of this tile wall covering home with you, and create your very own vacation resort?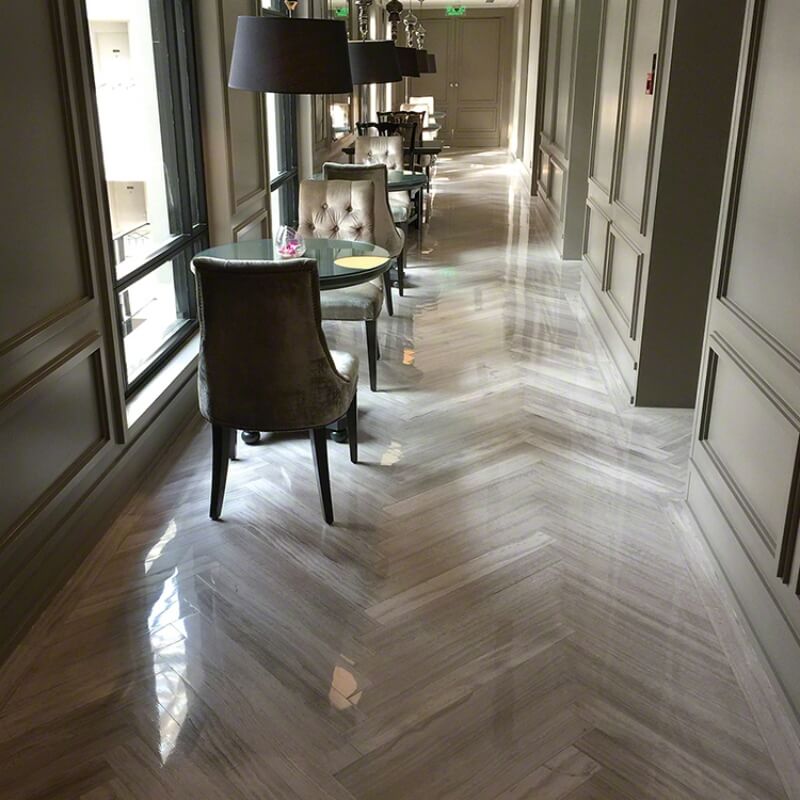 Featured: White Oak Marble
Wood-look surfaces are a popular choice for restaurants and cafés, and White Oak Marble is an excellent example. This marble tile is used here in a herringbone pattern, maximizing the linear veining in shades of soft white and pale gray. It's available in a variety of sizes and finishes so that you can be creative with your own installation, and bring the serene elegance of this lovely scene into your own domain.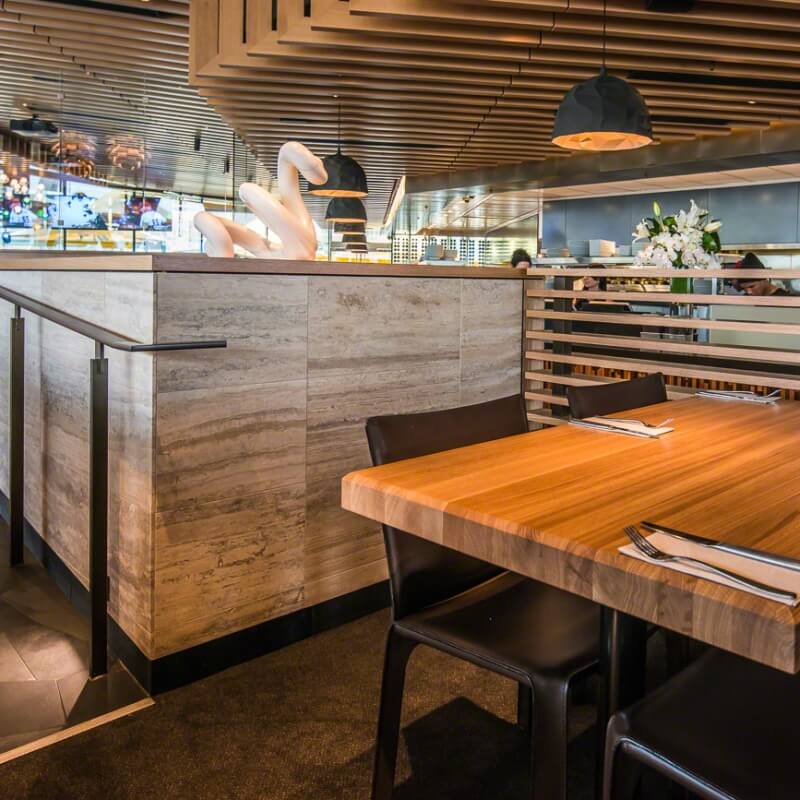 Featured: Machu Picchu Travertine
Not only are these natural stone and porcelain tiles beautiful, and carefully selected by professional designers to create the perfect mood and setting for the food and beverages these restaurants serve – they are also extremely durable and easy to keep looking great year after year.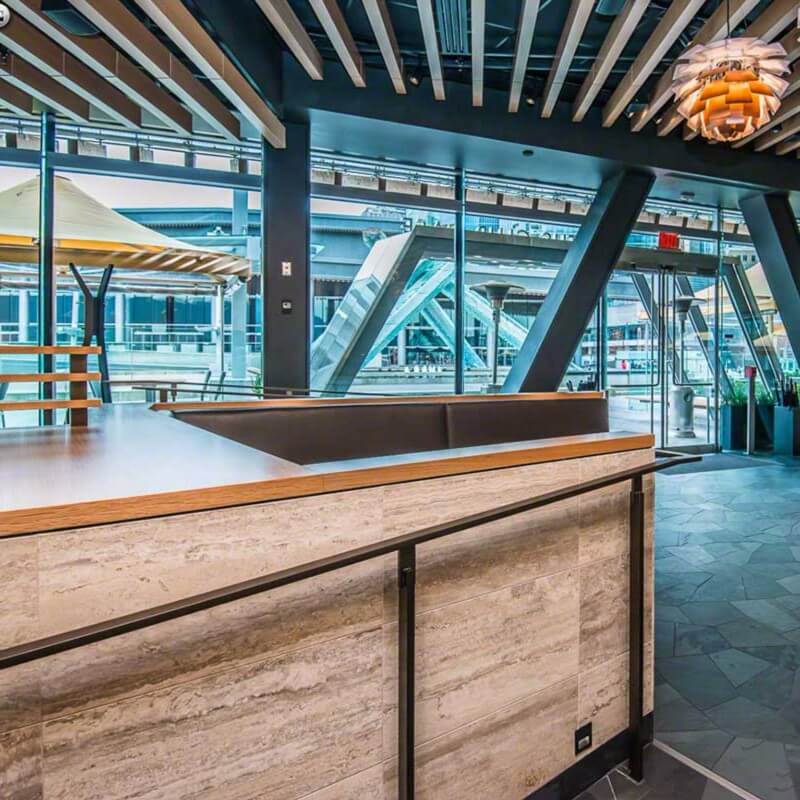 What more could you ask for your own dining room, living room, kitchen, or bath? Whether you're looking for the perfect floor, accent wall or countertop… we've got you covered.