Mosaic Monday: It's All In The Details
November 01, 2016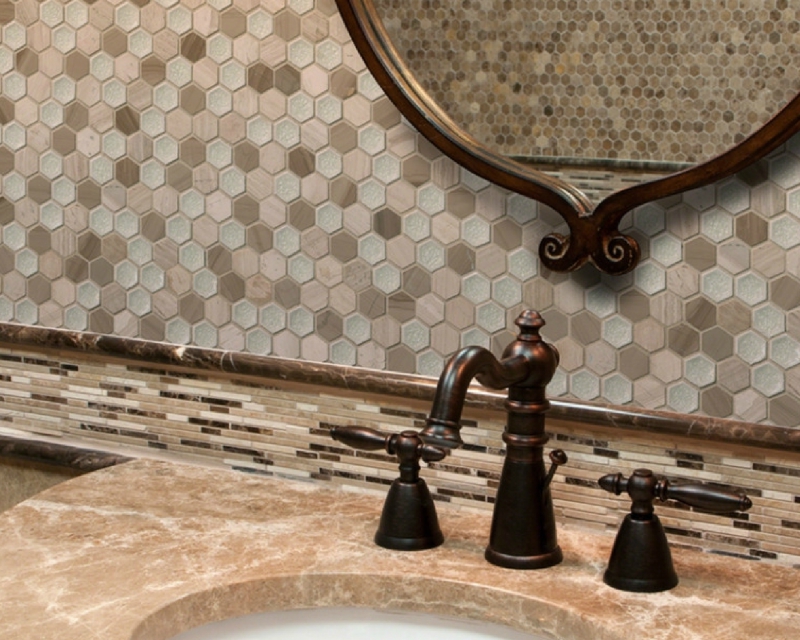 One way designers make a house feel like a home is to pay careful attention to the little things. Design details like a mosaic wall tile may seem minor, but it won't go unnoticed. On the contrary, these small accents are often the most appreciated elements of design. With that in mind, consider putting the finishing touch in your home with these beautiful mosaic tiles from MSI.
Arctic Storm Arabesque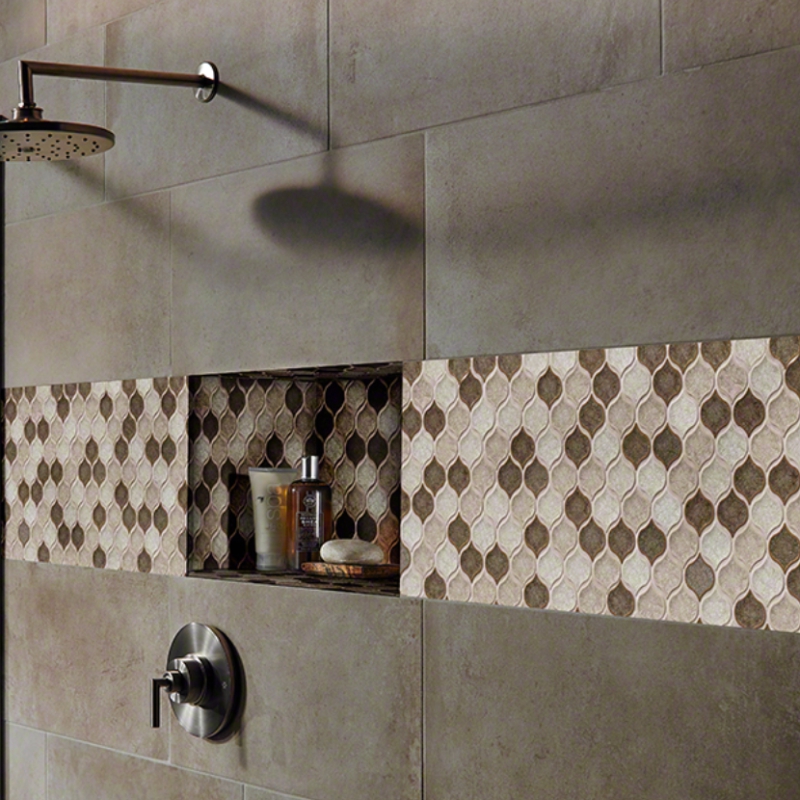 Featured: Arctic Storm Arabesque Backsplash Tile
Arctic Storm Arabesque Mosaic Tile is a multi-finish marble tile in shades of taupe and gray. Featuring a delicate wavy Arabesque pattern, this tile is the perfect backdrop for a neutral accent with a little pop. Arctic Storm Arabesque has fantastic movement and texture, as seen in this shower surround. The neutral tones of this tile blend seamlessly with a wide range of finishes, including the polished metal fixtures shown here.
Aspen Interlocking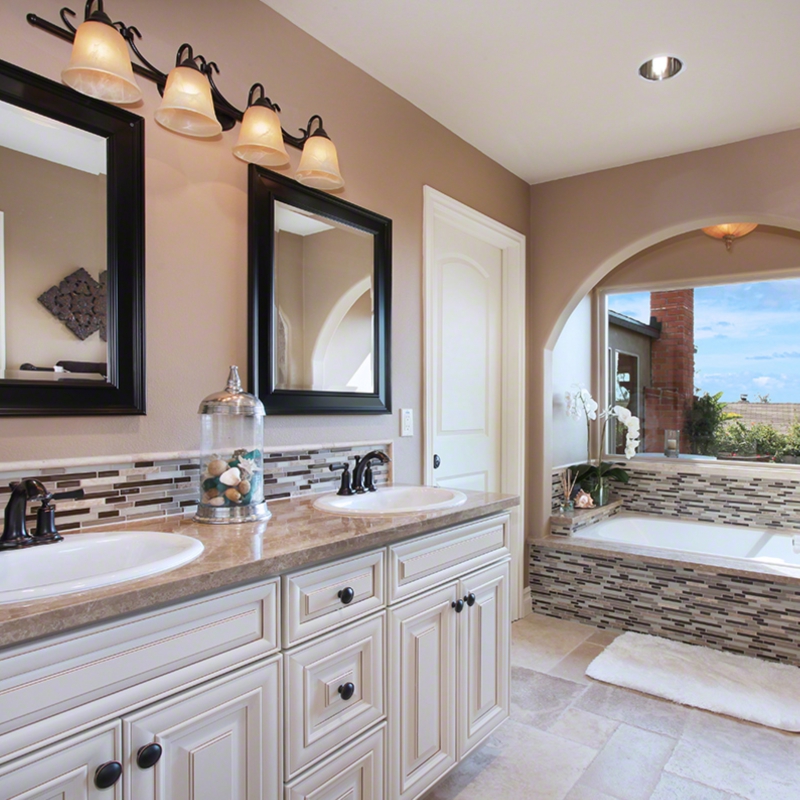 Featured: Aspen Interlocking Backslash Tile
In this stylish and contemporary bathroom, Aspen Interlocking Mosaic Tile creates a bold statement. Glittering glass tiles in hues of chocolate and gray are juxtaposed with warm beige stone tiles to create a mosaic pattern packed with interest and depth. This tile is ideal for inset backsplash designs or as a decorative tile border. It's also durable enough to be used on countertops and floors.
Crema Arched Herringbone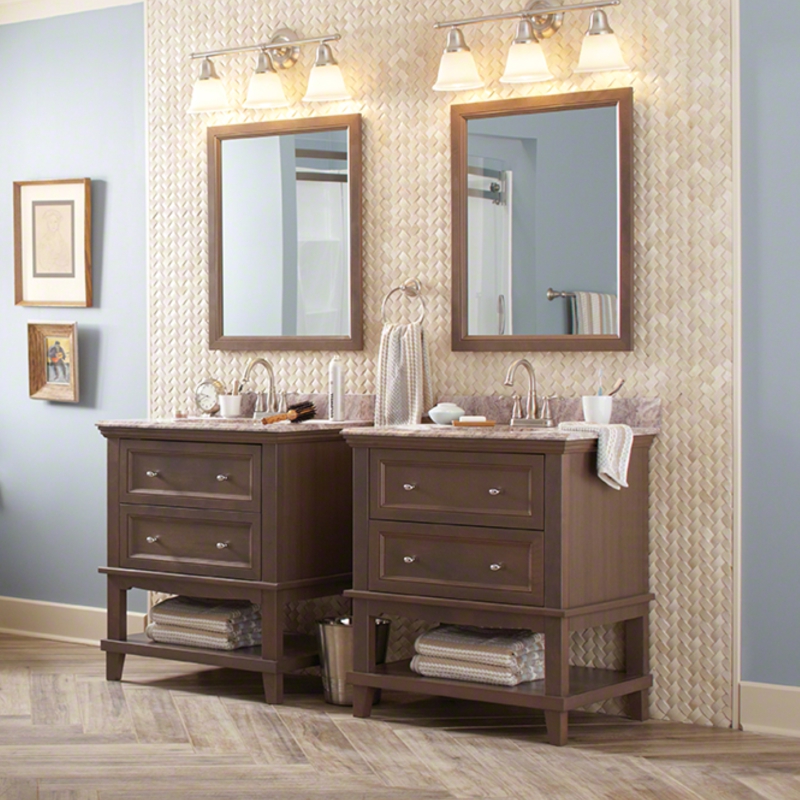 Featured: Crema Arched Herringbone Mosaic Tile
Crema Arched Herringbone Mosaic Tile from MSI is full of visual intrigue. Made up of curved chips of polished marble, this mosaic tile displays a textured effect reminiscent of a woven basket. The highly stylized design of this tile breaks up the neutral color palette and creates a look that is equally at home in a metropolitan mansion or a beachside bungalow. For an effortlessly chic backsplash tile like the one shown in this bathroom scene, look no further than Crema Arched Herringbone.
Silver Glisten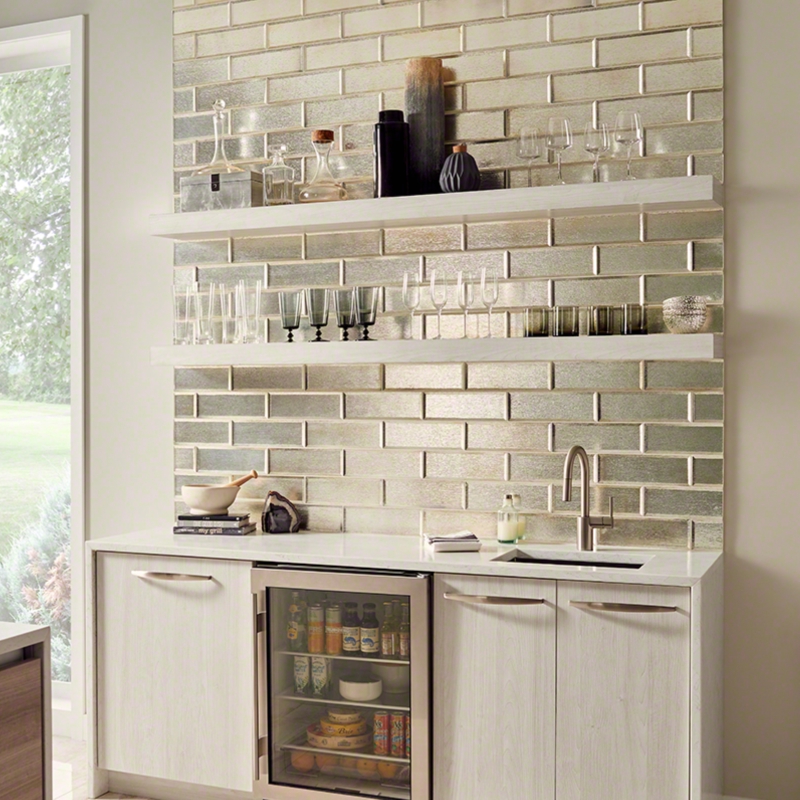 Featured: Silver Glisten Mosaic Tile
Design details don't get much more dramatic than Silver Glisten Mosaic Tile. This crystallized glass wall tile is simply stunning as an accent wall or a backsplash tile. The clean lines and sleek metallic finish of this mosaic can lend itself to a more contemporary decor like the kitchen pictured above. The beveled detail and shimmery silver finish can also be a classic design element for a traditional home. Either way, Silver Glisten glass tile is the talk of any design.
Now that you've heard how these gorgeous mosaic tiles can transform your space, don't wait to realize the home of your dreams. Check out our Virtual Kitchen Designer tool for a sneak peek, and see for yourself how a little mosaic tile can make a big difference!