Tile Style: Feature Walls
October 06, 2016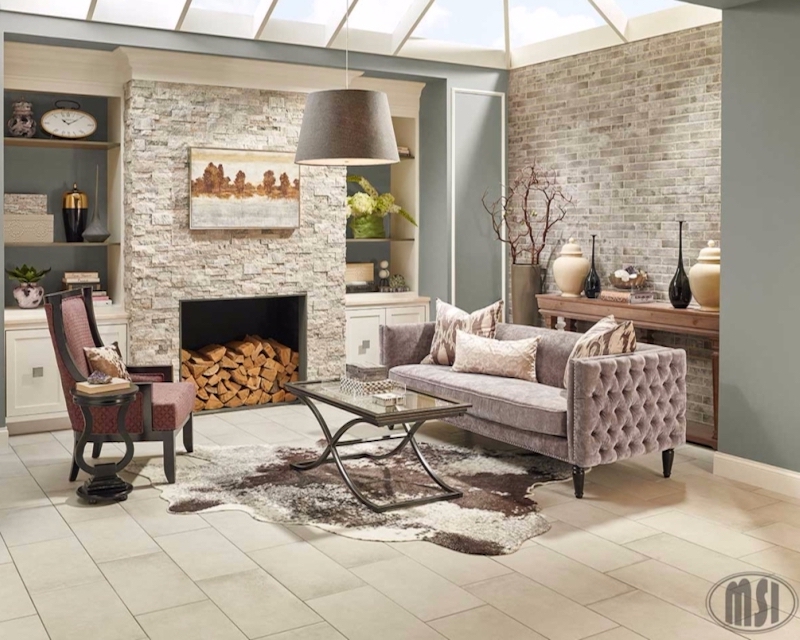 Looking for a way to transform your room from bland to beautiful? Or perhaps you have an architectural feature such as a fireplace, built-in shelving, or dividing wall that you want to highlight. Feature walls, or accent walls, can really add personality to a room without totally taking over the space. Feature walls are created by painting one wall, or part of a wall, a different color than the rest of the room – or installing splashy wallpaper, wood planks, bricks, tile, or stone ledger panels.
Natural stone, porcelain tile, wood-look tile, marble tile, and other MSI products are a great option for your accent wall for several reasons. First, the neutral colors are a lot easier to match with the rest of your décor – and have timeless appeal, even if you completely change your decorating scheme. And since it's a permanent option, you'll also love the fact it's low-maintenance. And finally, they add texture to your feature wall, not just a contrasting color.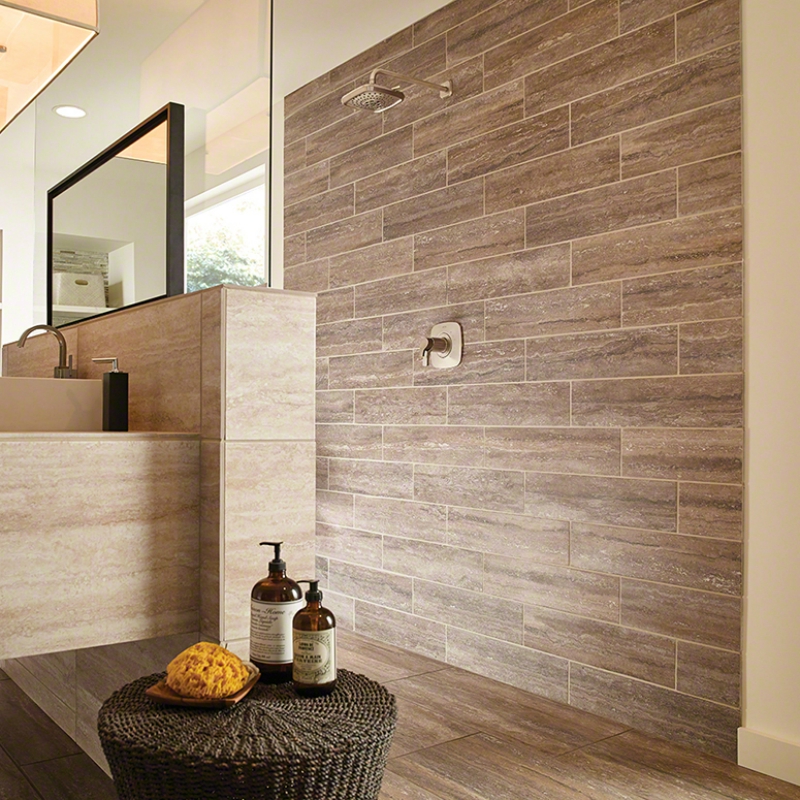 Featured: Veneto Sand
Spice up your bathroom with Veneto Sand, which has the look of natural travertine tile in worry-free porcelain tile. Used here as a backsplash and dividing wall, it neatly delineates the space between the shower/wet room and the rest of the bathroom. Also, thanks to its matte surface and neutral beige tones it's easy to match with other surface materials such as the porcelain "wood look" tile planks used for the shower wall.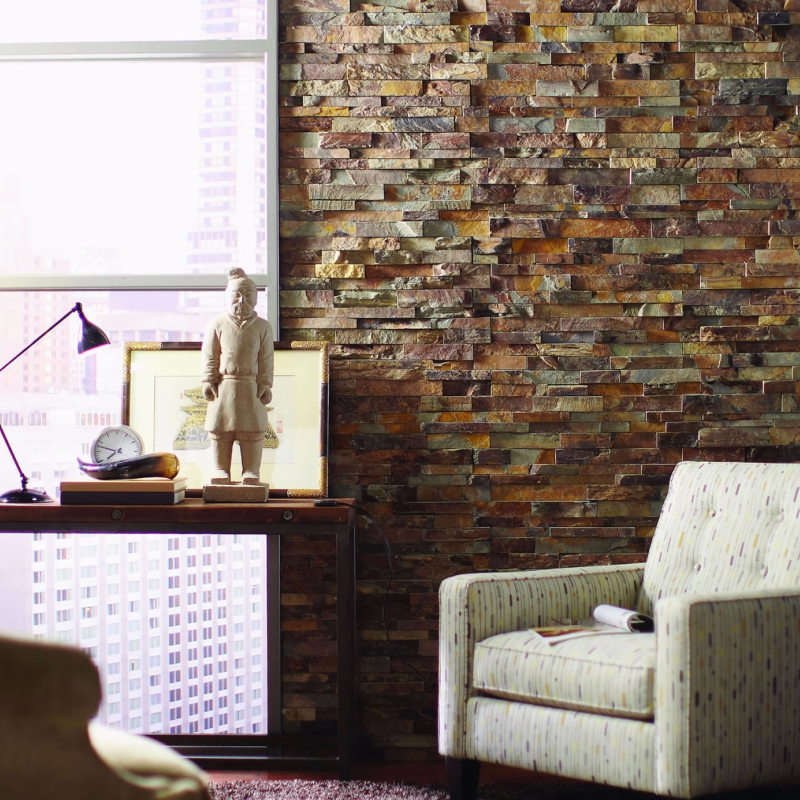 Featured: California Gold
This office wall gets a colorful, textural boost from California Gold ledger panels. Featuring natural slate in tones of deep brown, rusty orange, and gray, the stones are arranged in varying depths to capture light and shadow. These panels are rugged enough to use outdoors, but look equally at home in a refined, contemporary setting.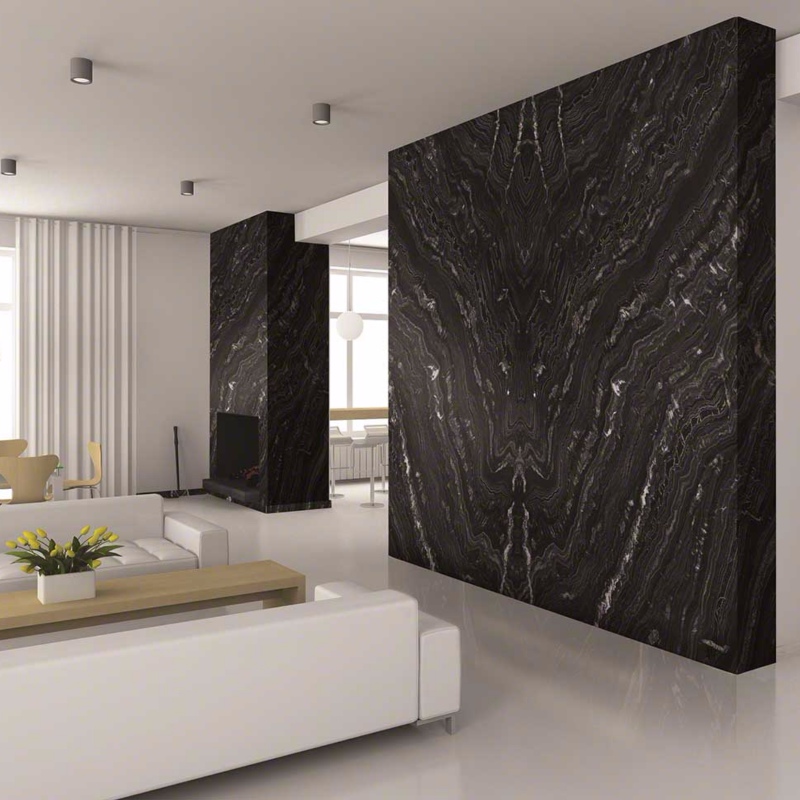 Featured: Agatha Black
You can't get much more dramatic than these dividing walls covered with Agatha Black granite. The high-contrast white veining against the polished jet-black background create interesting natural patterns that look amazing in large, seamless installations. Available in 2 cm. thick slabs, this product is ideal for turning your fireplace wall into an unforgettable focal point.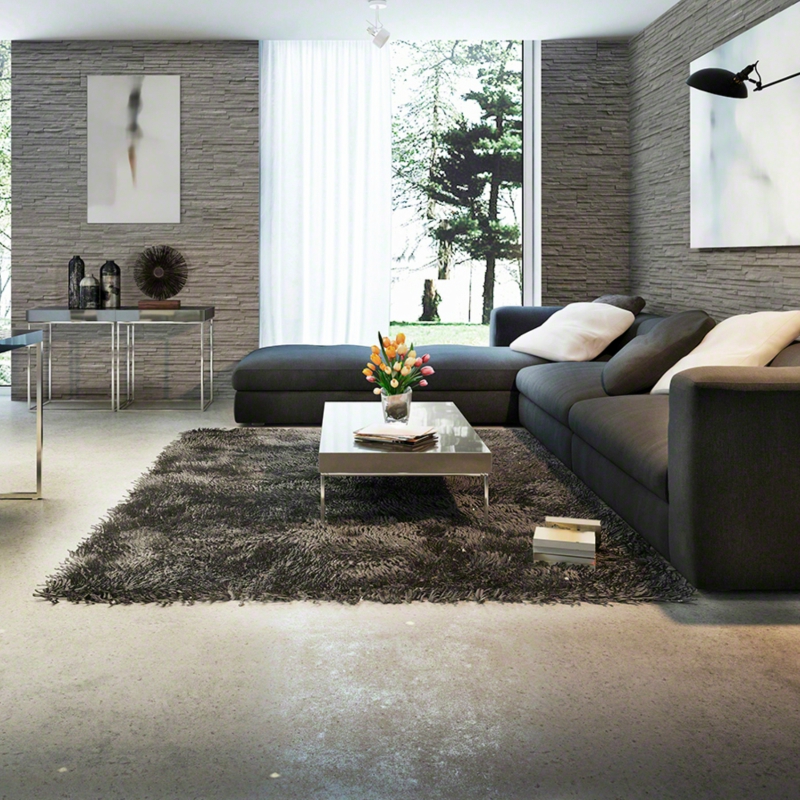 Featured: Charcoal Pencil
Wallpaper is temporary – tastes change over the years, along with trends. And if you should sell your home, who knows if your potential buyers will like your wall covering? That's not the case with Charcoal Pencil stacked stone panels. The split-face gray slate adds natural texture and interest to your walls, and if one wall isn't enough it's easy to run around inside corners. Outside corners, and wall edges, are also a snap with matching corner pieces.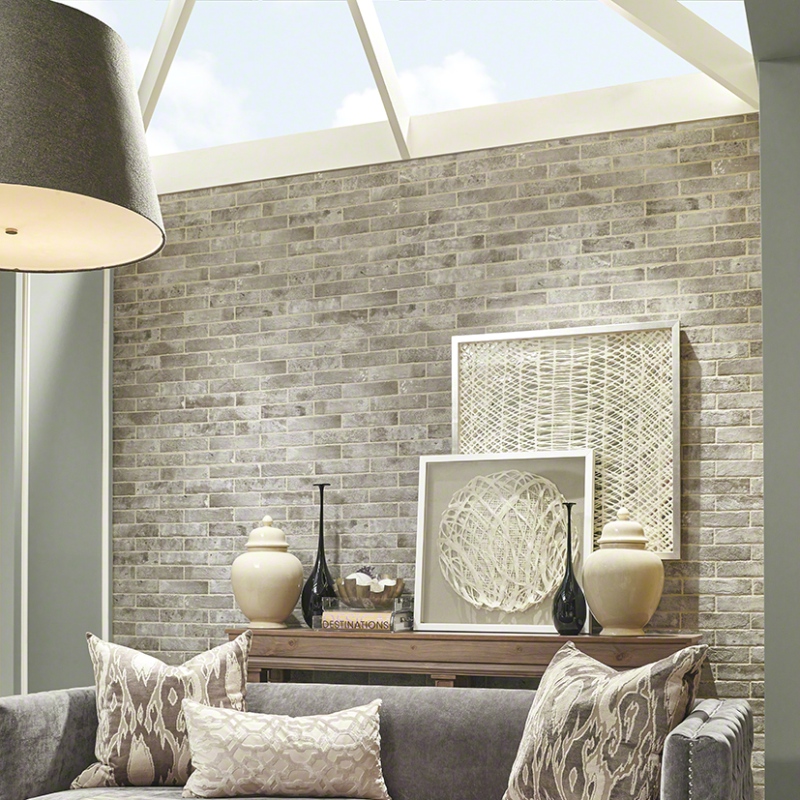 Featured: Capella Taupe
Love the rustic, classic look of brick but not necessarily the rusty orange color? Capella Taupe porcelain tile is an easy way to re-create an exposed brick wall that looks completely authentic, naturally aged, in neutral, soothing tones of gray and taupe. The refined hue fits perfectly in contemporary design schemes, and can even be matched with other types of surface material, without overwhelming your space.
MSI tiles, ledger panels and stacked stone can help you create the perfect feature wall for your room. Focus on a fireplace, dress up a divider, visually separate one room from another, or break up a space with color and texture. Decorating fads come and go, but a natural stone or porcelain tile feature wall has timeless appeal.