Tile Style: Mother Nature Never Disappoints
October 03, 2016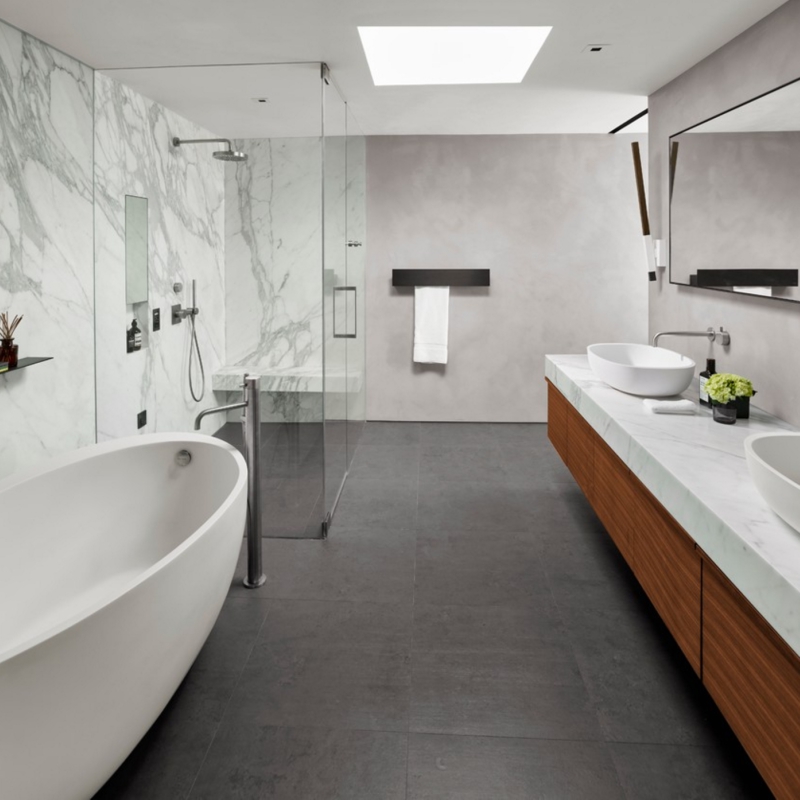 In a world filled with man-made, synthetic, imitation materials, it's nice to come home to something real and genuine – like natural stone tile flooring. You can't beat tile flooring for durability, ease of maintenance and home hygiene, but natural stones such as slate, marble, granite, and quartzite elevate your home design to the level of spectacular.
Why choose natural stone when there are so many quality imitations on the market? For one thing, there's the unquestionable value it adds to a home, as it's a highly desirable design element. Real, quarried stone tiles deliver an elegance and depth suitable for high-end homes and commercial properties, with subtle variations in color that create one-of-a-kind installations.
Concerned about maintenance? You'd be surprised at how easy it is to keep a natural stone surface looking its best. Just apply a sealer twice a year; it's as easy as wiping on and wiping off. Your natural stone flooring, countertops, backsplashes, shower surrounds, etc. may be the longest-lasting element in the entire building.
White Oak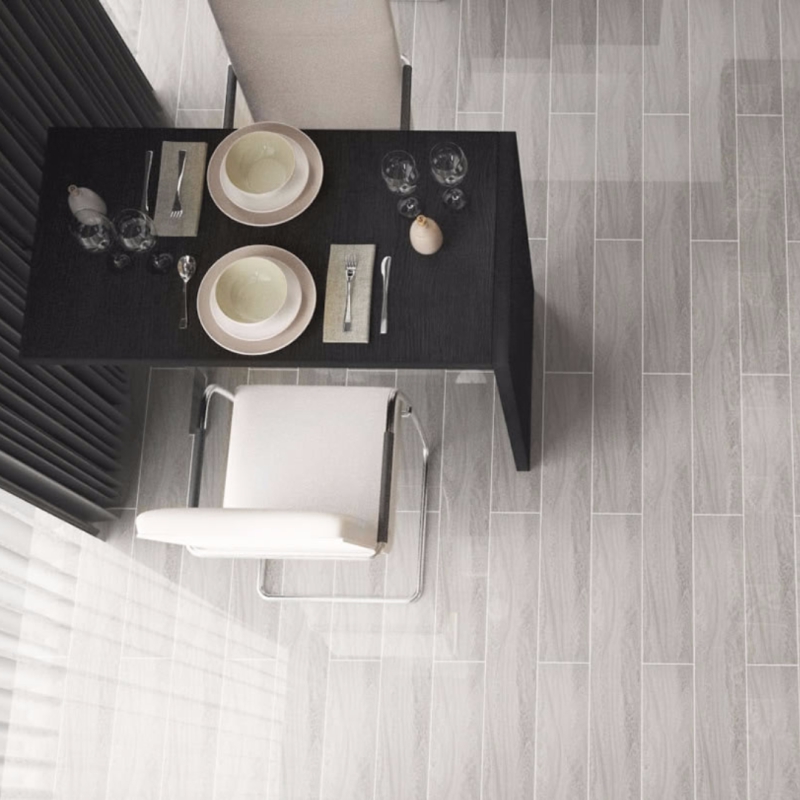 Featured: White Oak
If you thought wood-look porcelain tile was the only alternative to a real wood surface, think again. White Oak marble tile features a natural linear pattern which closely resembles pale oak planks. It's a great, easy-care choice for flooring, countertops, and other surfaces where real wood may be impractical. It's available in 6" x 24" planks for easy, realistic installation.
Gray Oak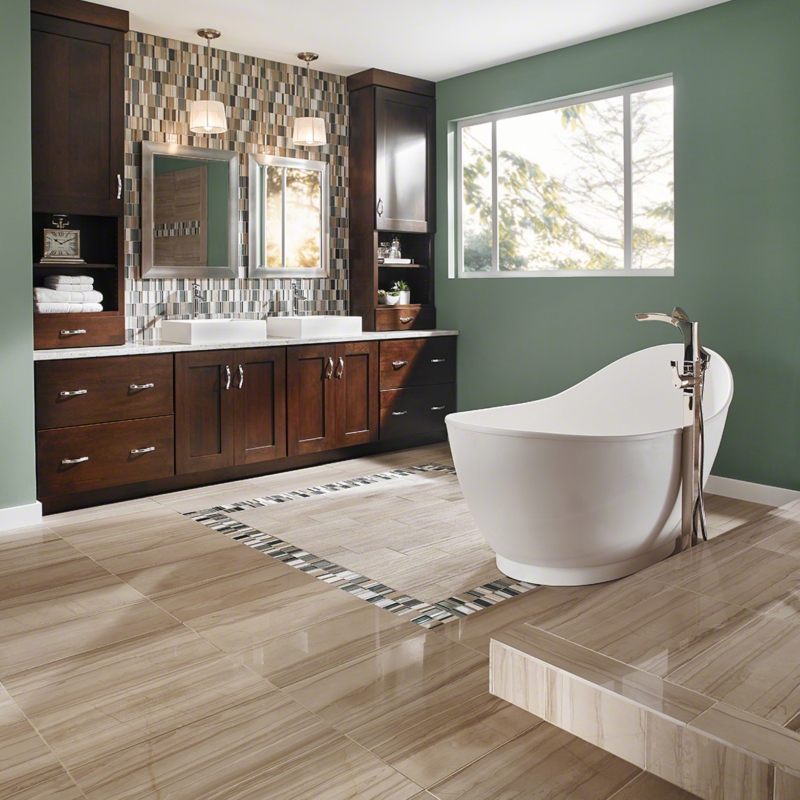 Featured: Gray Oak
The soft gray and taupe tones of Gray Oak natural marble imitates weathered wood, making it a great option for countertops, flooring, tub and shower surrounds, and other locations that are exposed to moisture regularly. Its two sizes, 12" x 24" and 6" x 24" are versatile and encourage creative design.
Ostrich Grey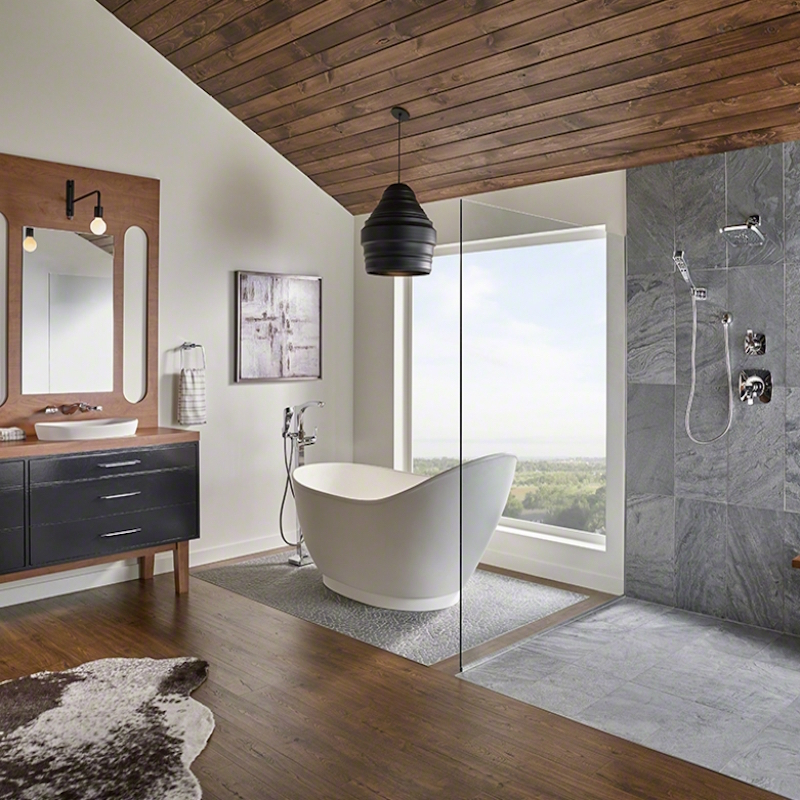 Featured: Ostrich Grey
This natural quartzite is as tough as it is lovely, with subtle veins of light gray on a charcoal-gray background. Ostrich Grey tiles are available in many different sizes including oversized 24" x 24", perfect for quick coverage of wall tile or flooring in large rooms. Choose between polished, gauged and honed finishes.
Montauk Blue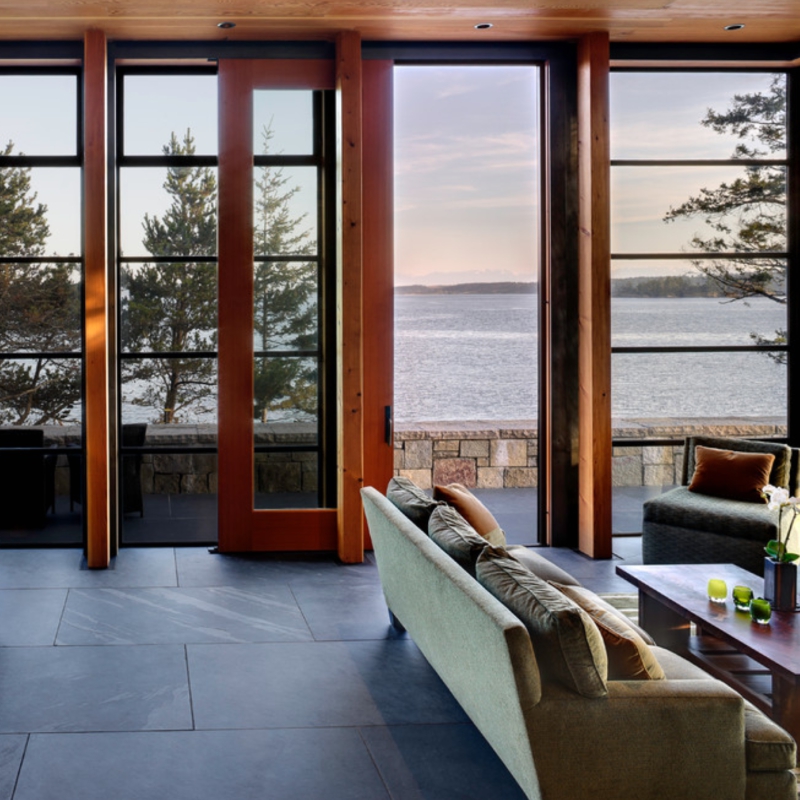 Featured: Montauk Blue
Available in gauged and honed finishes, this stately blue-gray natural slate is durable enough to use both indoors and out, even in freezing temperatures. Montauk Blue Slate is imported from Brazil, available in a variety of sizes, water- and stain-resistant, and practically worry-free no matter where you install it.
Montauk Black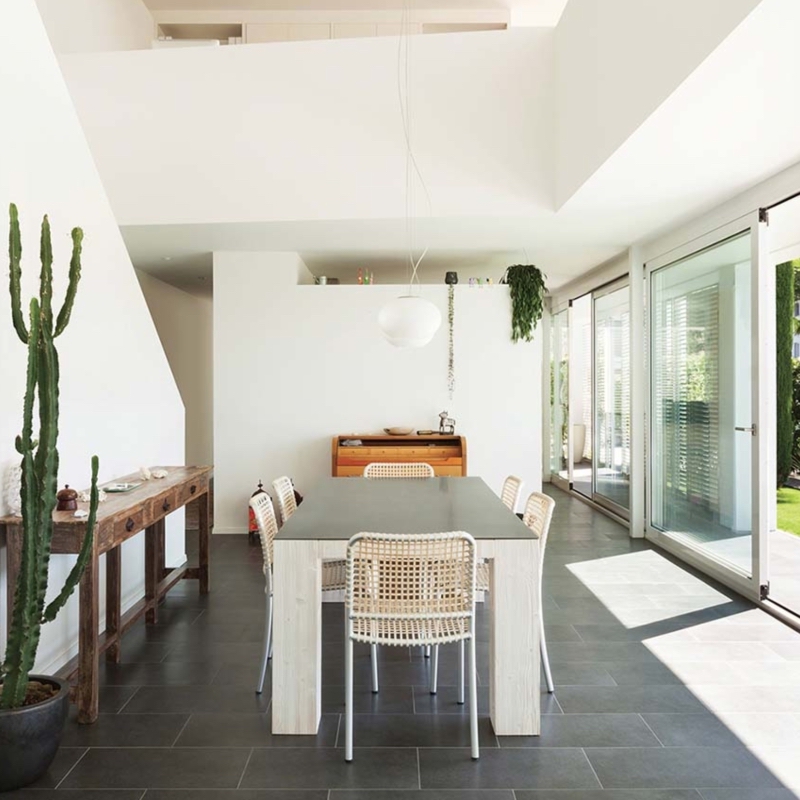 Featured: Montauk Black
The elegant black-and-gray variation of Montauk Black Slate is ideal for creating a luxurious outdoor living space, such as a patio or pool deck. It's tough enough to stand up to freezing temperatures, and works great for flooring, as well as black slate countertops, backsplashes, surrounding fire features, and much more.
When it comes to adding a warmth and elegance to your home, indoors or out, not only does Mother Nature never disappoint – she's also unsurpassed. These natural stones took millions of years to manufacture; with just a little care, they'll certainly stand up to your own family's busy lifestyle as well.
Read More Granite Compared to Other Natural Stone Countertops
Granite, Quartz or Quartzite? Countertop Slab Materials in a Nutshell
Natural Granite Vs. Marble Kitchen Countertops: Which Is Best?
Should You Choose Marble or Granite Countertops?