Outdoor Oasis: Curb Appeal
September 29, 2016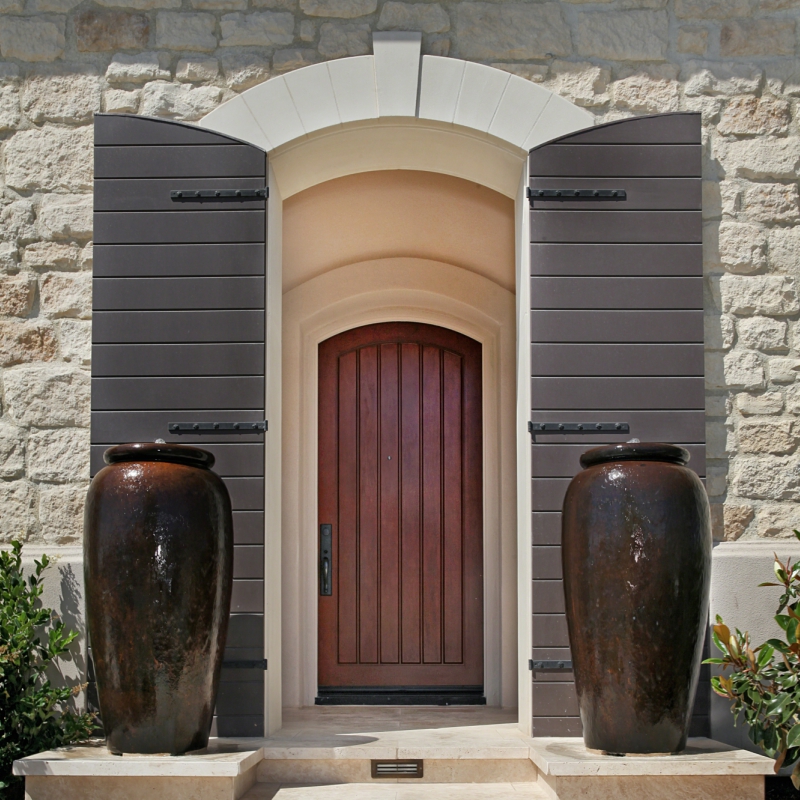 Your home has one shot to make a positive first impression, and it all starts at the curb. Do your hardscaping and landscaping match your homes architectural style? More importantly, do they match your personal style and lifestyle? From Old-World inspired cobblestones to the clean lines of travertine tiles, to the rustic edges of random flagstones and stacked stone, there are any number of options to create the perfect first impression.
What could be more romantic than a wandering tree-lined driveway? How about a romantic, wandering tree-lined driveway paved with cobblestones! Natural stone cobblestone pavers are available in a variety of colors, thicknesses, and finishes, to complement a wide range of architectural styles. Cobblestone driveways and pathways are beautiful and low maintenance, and hold up extremely well even in harsh weather conditions; they've been used for generations throughout the world, standing the test of time.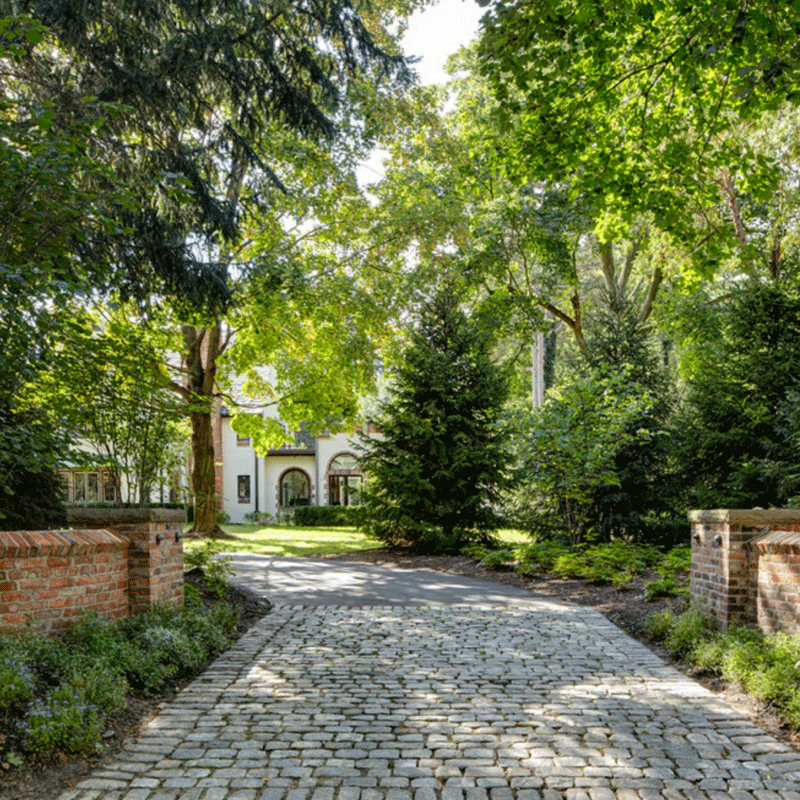 Featured: Belgian Block
You don't need a driveway entirely composed of cobbled pavers to elevate your home's curb appeal. Belgian Block cobblestones are used judiciously here to frame the driveway and extend the walkways. The tonal variation in these natural granite cobbles complements the other finishing elements, including the asphalt and concrete. These rustic, hand cut granite pavers match the architectural design of this Colonial-era styled home beautifully, making one envision a horse drawn carriage dropping off friends for an afternoon visit.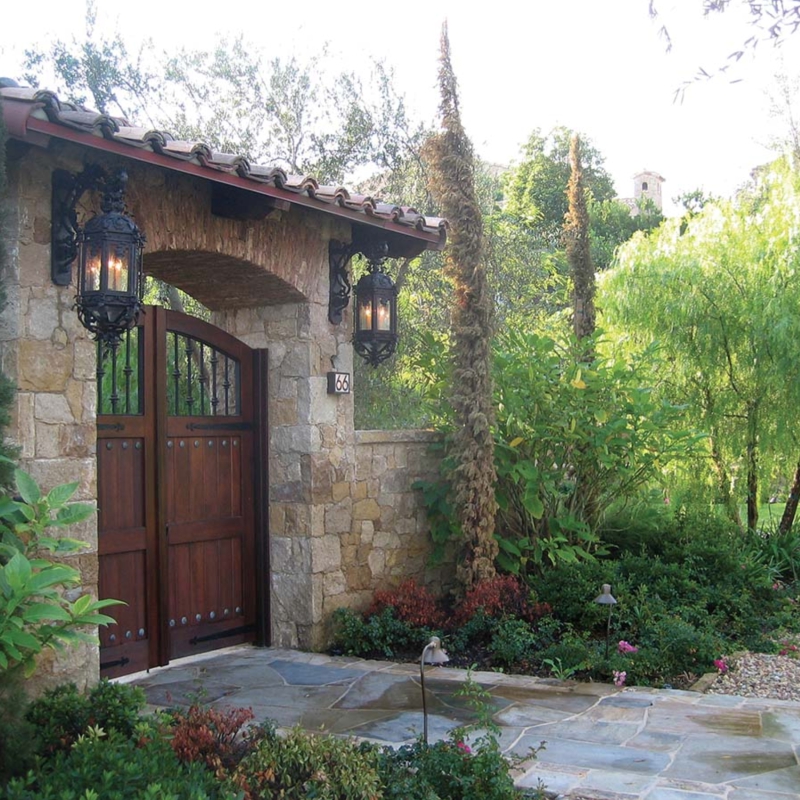 Featured: Pennsylvania Bluestone
Create an entry reminiscent of an exclusive resort with beautiful Pennsylvania Bluestone flagstone pavers. At the end of the day, just beyond the gate, your private oasis awaits. More dramatic entries, like this one inspired by a carriage house gate, are the perfect spot to showcase a natural walkway finished with random-cut and artistically joined flagstones. While neutral in tone, they lend an earthy yet elegant air that is at once inviting and luxurious.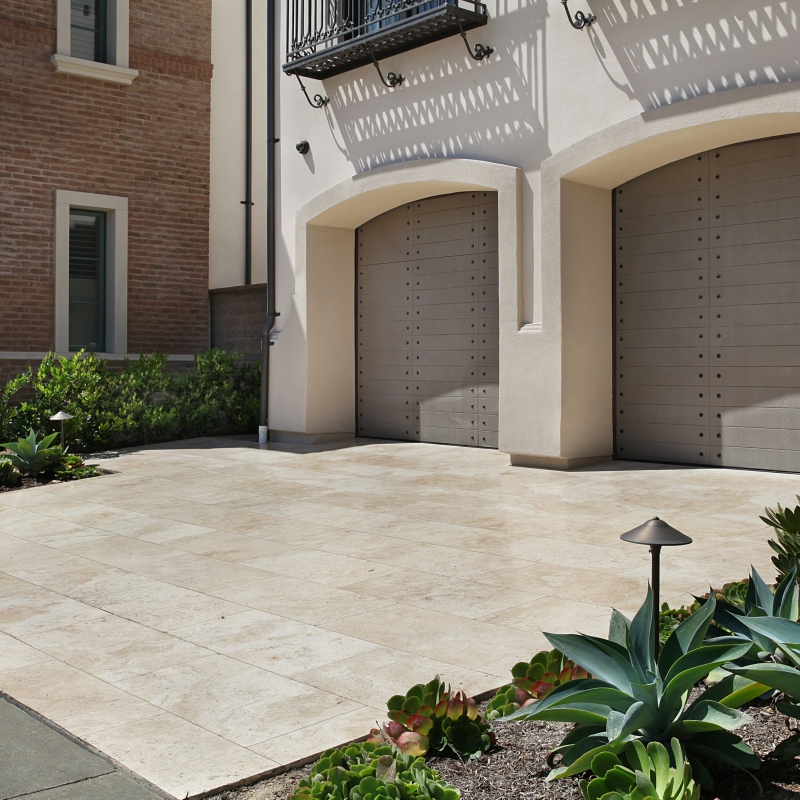 Featured: Tuscany Platinum
A home's overall curb appeal doesn't stop at the end of the driveway; close-up finishing touches that complete the overall look are just as important. This feat can be accomplished beautifully with the addition of Tuscany Platinum travertine tiles. Warm and refined, these travertine tiles are the perfect way to add a bit of unexpected sophistication, right in front of the garage. Travertine can be used both indoors and out, and this beautiful natural stone tile can easily be incorporated into other design elements in your home, as well as in backyard patios.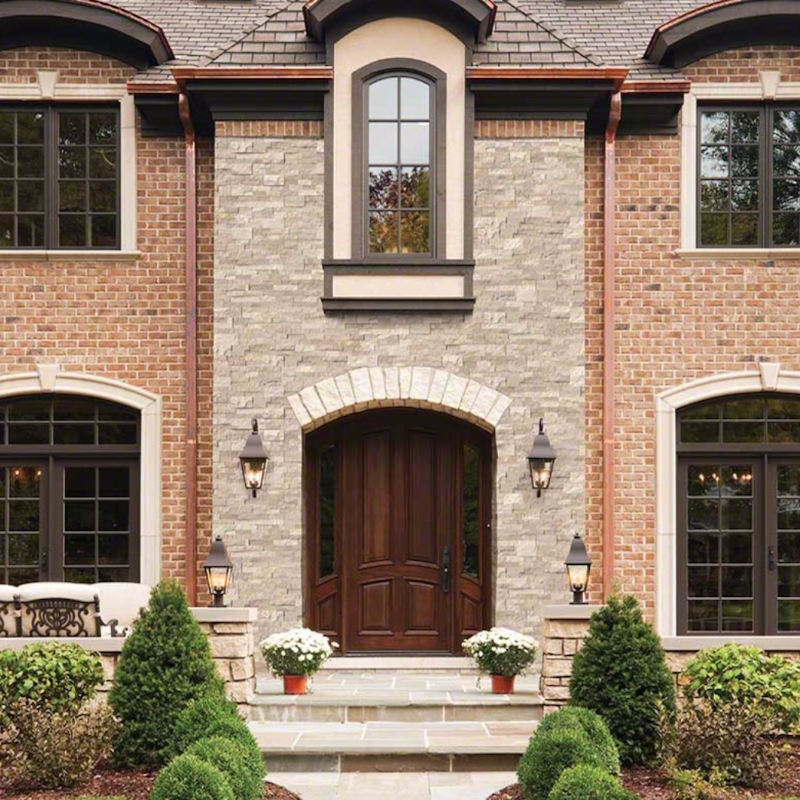 Featured: Roman Beige
From traditional to modern, the exterior of a property sets the stage for what lies behind the front door. Sometimes the home's exterior needs a bit of a facelift to create the character and charm desired. Here, beautiful Roman Beige Travertine Ledger Panels transform the façade of this home, adding a much needed textural contrast to the surrounding brick. The look of stacked stone is replicated expertly in these easy to install, low maintenance, and durable ledger panels. The end product is an impressive grand entry.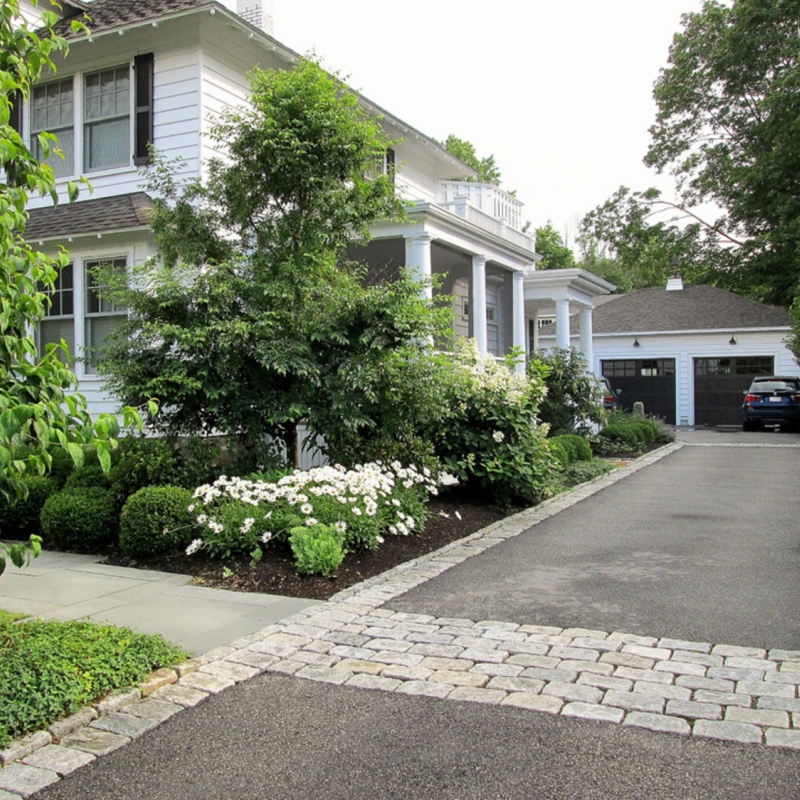 In the world of real estate, homebuyers are drawn to homes with curb appeal. But don't wait until you are ready to sell your home to create a new first impression; set the stage now, and enjoy it for years to come. With stacked stone ledger panels, stone veneers, cobblestones, travertine tiles, slate tiles, and flagstones, you can add a touch of whimsy and elegance to the front of your home to showcase your personal style. The products highlighted here coordinate beautifully with an array of other premium products from MSI, creating an elegant and cohesive style, inside and out.
Ready to explore further? Check out MSI's Hardscape Inspirations and Products.