Creating A Wet Room In Your Home
August 04, 2016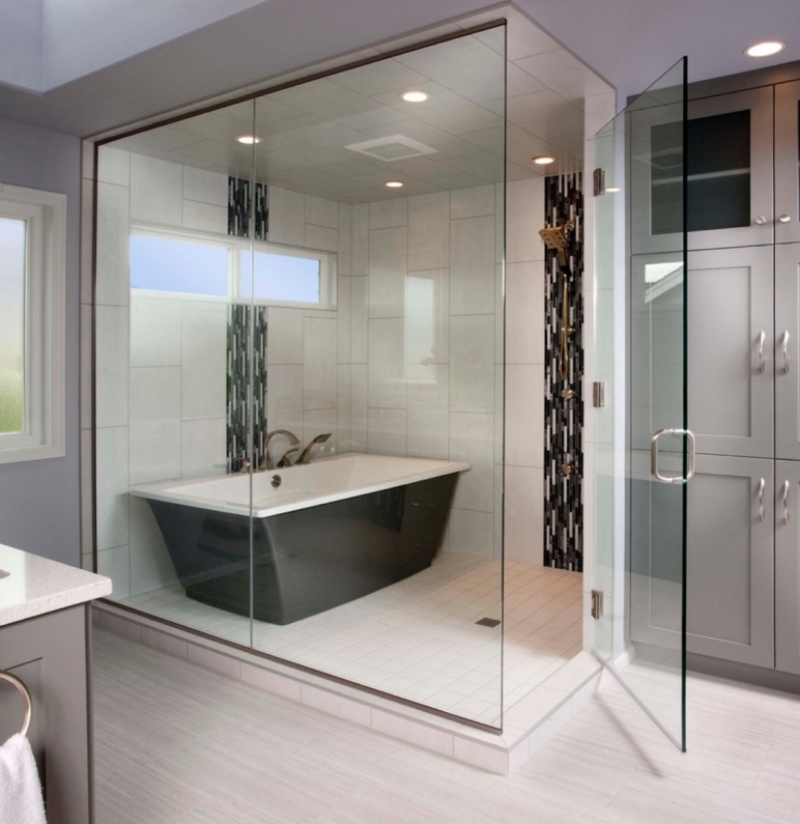 Whether you're doing a bathroom remodel, or looking to add an extra bath, consider turning your space into a European wet room by adding a shower drain to your flooring. This minimalistic and modern open bathroom concept is popular in Europe and is catching on in the States as well. Since there are no internal walls or doors, a wet room may utilize less space overall than a traditional washroom.
If the idea has you intrigued, read below for MSI's 6 Best Building Practices and Design Options, made possible using porcelain, ceramic, or slate tile.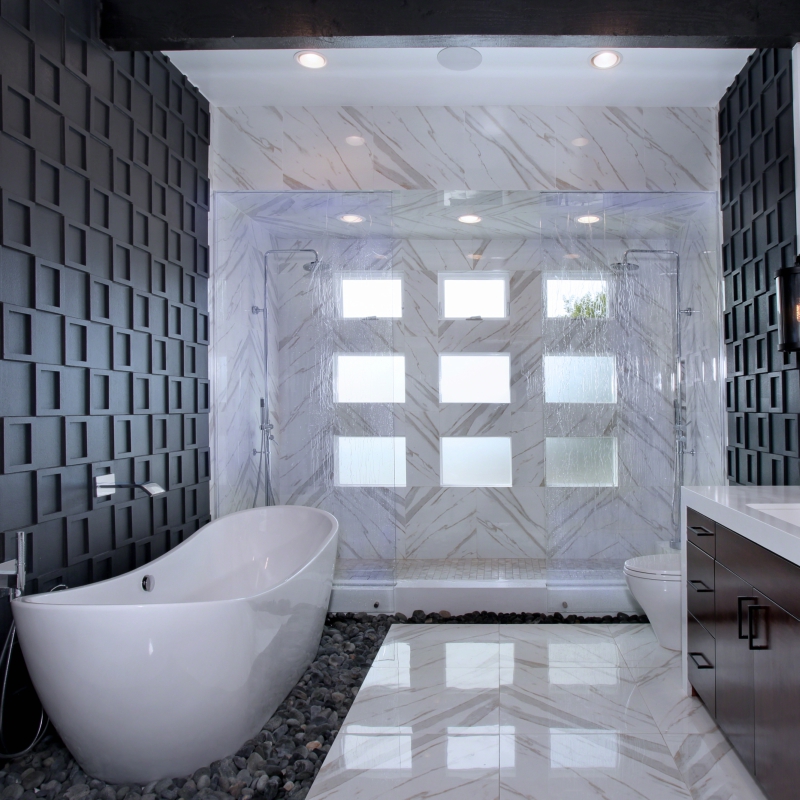 Featured: Pietra Calacatta
1. Have Enough Space
Wet rooms are best suited for larger spaces so that the entire room doesn't get soaked. However, if you're worried about water splashing everywhere, the easy solution is to install a shower curtain or partial or full glass panel so your dry areas stay that way.
Featured: Montauk Black
2. Build It Right
Building a wet room requires both skilled design and precise installation. Proper waterproofing, a sloped floor, good ventilation, and quality tile are all key to avoiding water leaks and other DIY mistakes. The floor must be gradually sloped in order for water to run straight to the drain, and construction will be determined by your flooring base—concrete, timber, or a ready-made under-tray.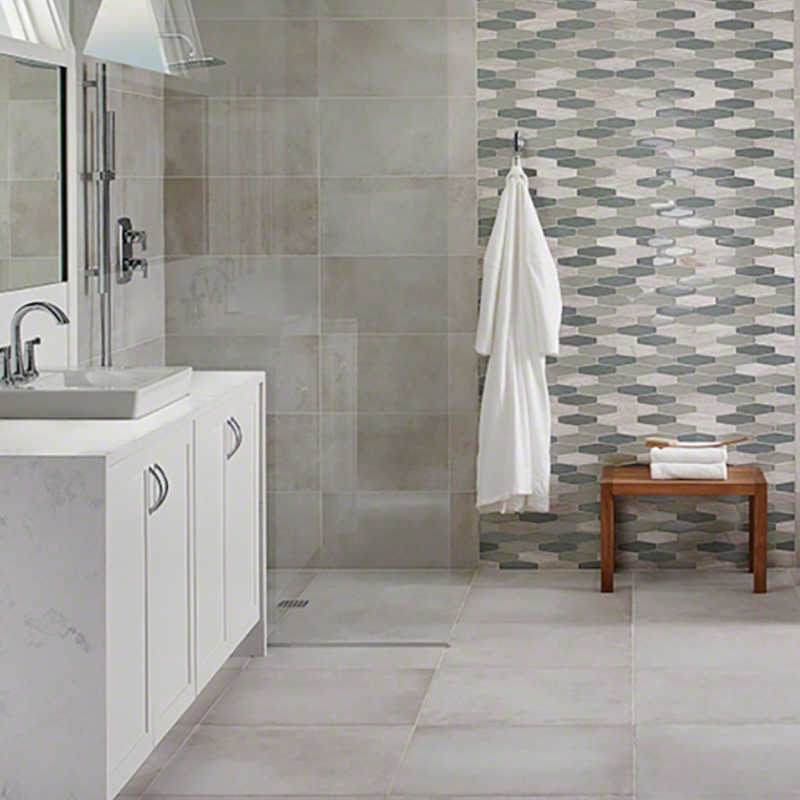 Featured: Capella Talc
3. Waterproof vs. Water-Resistant
Before any tiling is done, the entire room must be primed, taped, and covered with a waterproof membrane. The tile adhesive must also be waterproof. Remember that waterproof is not the same as water-resistant. Waterproofed materials do not allow any water to pass through; on the other hand, water-resistant products can only resist water from entering to a certain degree.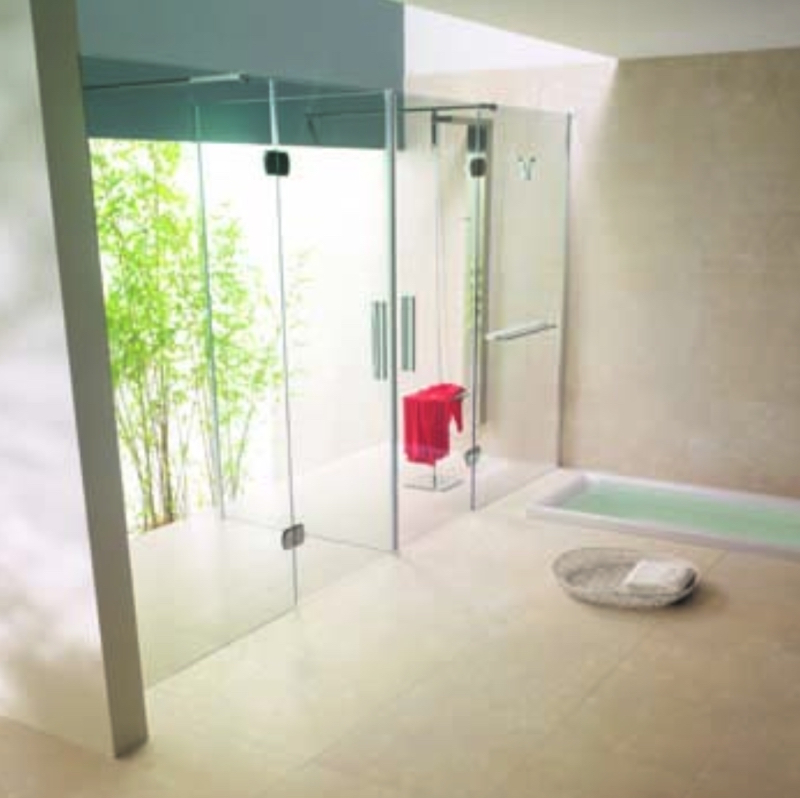 Featured: Travertino Beige
4. Warm Up Your Wet Room
It may seem challenging to create an inviting wet room, but there are several ways to accomplish a welcoming style. While wet rooms can come across as cold, due to the large amount of tile, you can still warm up the space using warm-toned tiles in creams and beiges, or even a wood-look porcelain tile with a more rustic, natural look. Also, when you literally heat up your tile with under-floor heating (UFH), you'll end up with a warm surface to stand on and a product that helps dry up any residual puddles.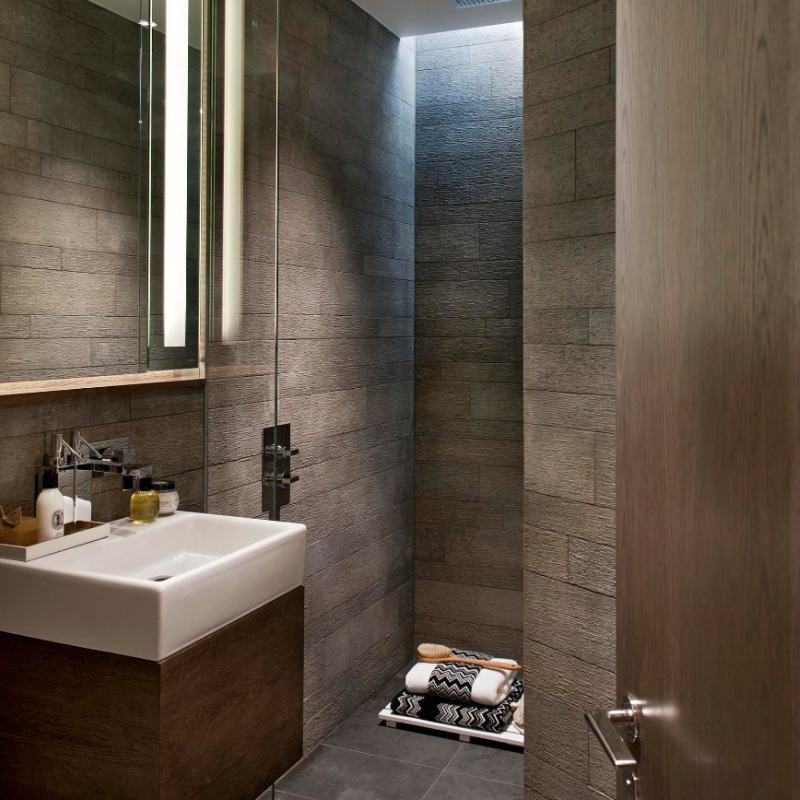 Featured: Salvage Musk
5. Bring the Outdoors In
Using natural materials like black slate or pebbles gives a wet room a zen-like essence. Draw elements of the outdoors in with a large skylight or a cluster of windows, or even replace a wall with floor-to-ceiling glass.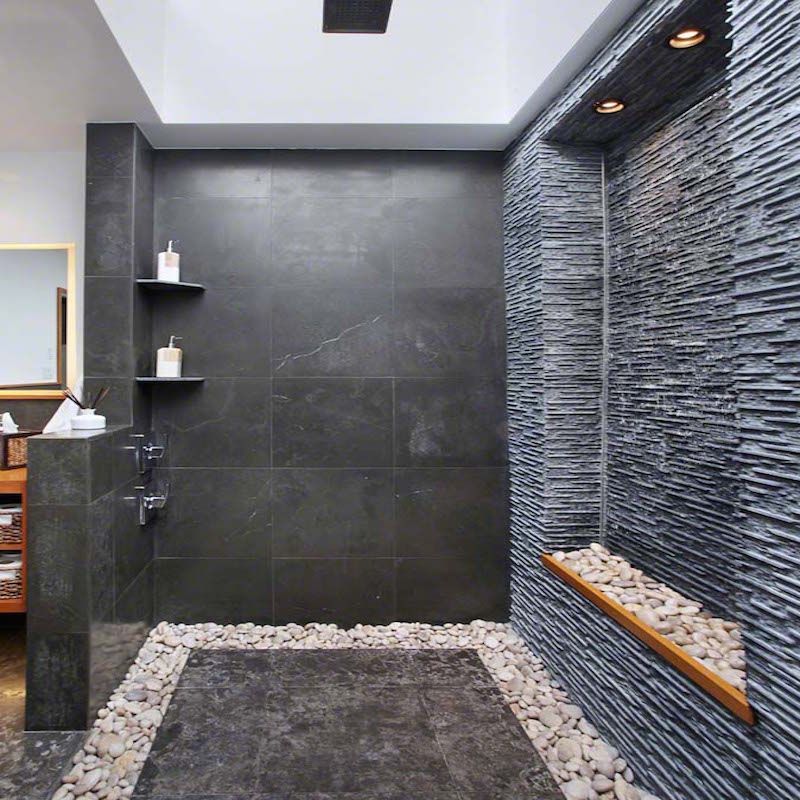 Featured: Montauk Black
6. Play with Pattern
If you're going for a sleek, contemporary look, try playing with pattern in your tile choice. Give your wet room a punch of personality without going overboard by pairing marble-look porcelain tile with dark walls, combining large-format porcelain tile with a colorful and modern mosaic, or highlighting specific elements with black-and-white tiles.
Whether you prefer Montauk Black Slate or a dark wood-look tile, ask the pros for advice on creating a relaxing wet room. With state-of-the-art inkjet technology, MSI is able to offer an astonishing variety of looks in durable ceramic and porcelain tile, making your new wet room both beautiful and affordable.