Rectified Vs. Non-Rectified Porcelain Tile
July 17, 2016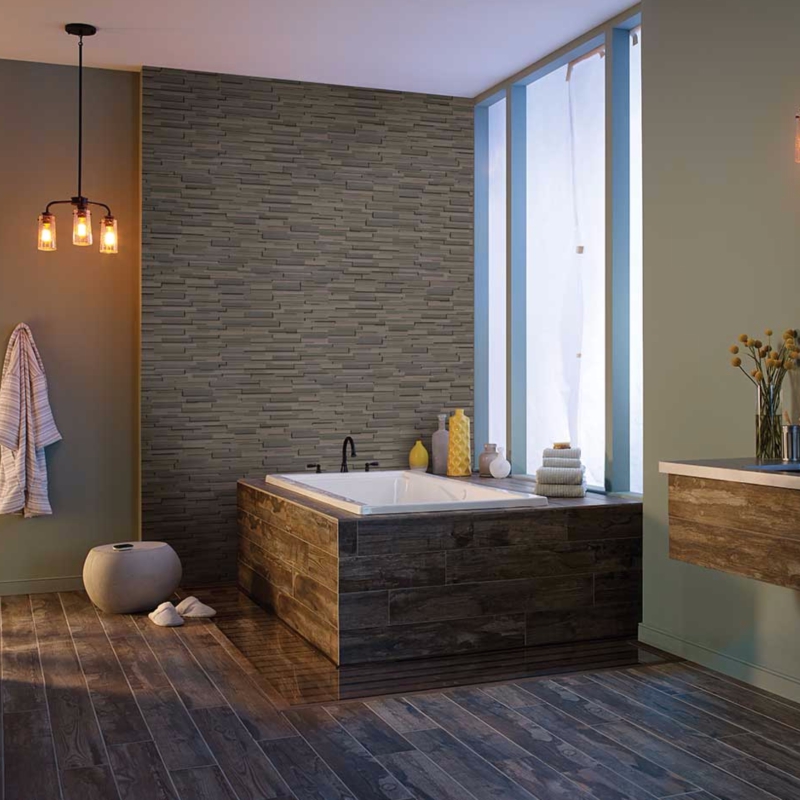 There is already a multitude of options available to you to perfectly complement your home project, but did you know that there are also two styles of tile edges from which to choose? The two distinct styles--Rectified and Non-Rectified--each have their purpose and appeal, so read on to gain insight into this important aspect of your selection process.
Porcelain and ceramic tile are never identical between pieces – molding, baking and firing tiles in a kiln create a slightly unpredictable result. Some may be slightly larger or smaller, or may warp. The differences are minor and, in most cases, don't matter. The grout between the tiles takes care of such differences, so they fit together neatly. However, the process of rectification eliminates any variance between tiles, making them nearly identical. The edges are mechanically ground and shaped. This means you can use a very thin grout line, matching edges perfectly and creating a nearly seamless look.
So which should you choose? Take a look at these examples of non-rectified and rectified tiles from MSI, and you'll have a better idea about which type of tile fits your design style.
Rectified:
Focus Graphite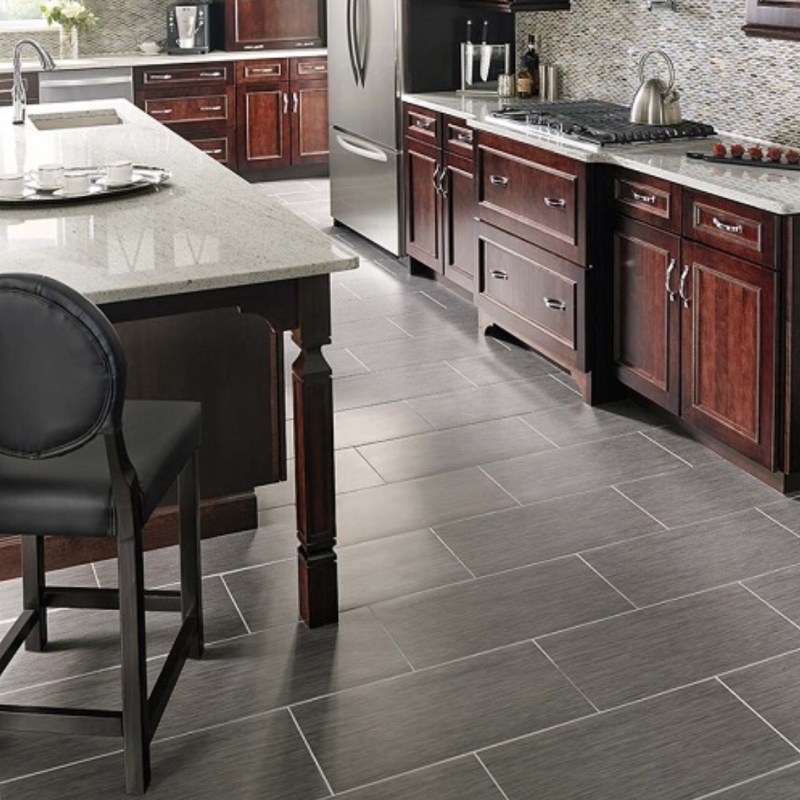 Featured: Focus Graphite
With a sleek matte finish, featuring subtle stripes of mid-tone gray, Focus Graphite Tiles are suitable for many different applications including countertops, walls, and flooring. Available in 12" x 24" format, the uniformity of these tiles is perfect for contemporary design styles, with matching or contrasting grout.
Onyx Sand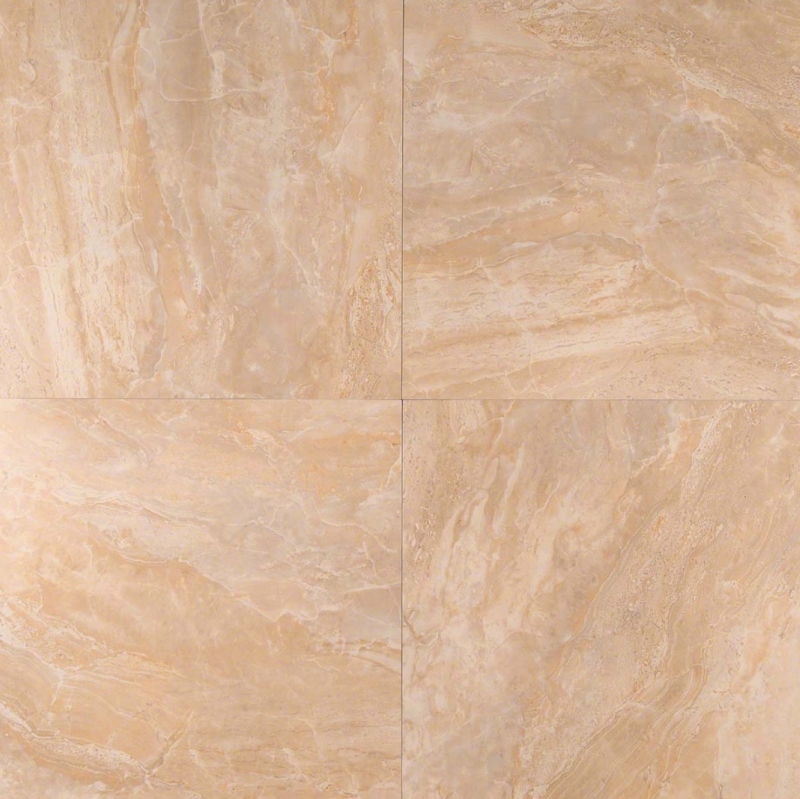 Featured: Onyx Sand
The perfect 90-degree edges of Onyx Sand Porcelain Tile allow them to match up right against their neighbors. When laid in the same direction, the look is nearly seamless, or alternate direction to create a subtle pattern. In shades of beige with cream and pale gray swirls, this is a neutral choice that is easy to coordinate.
Ecowood Argent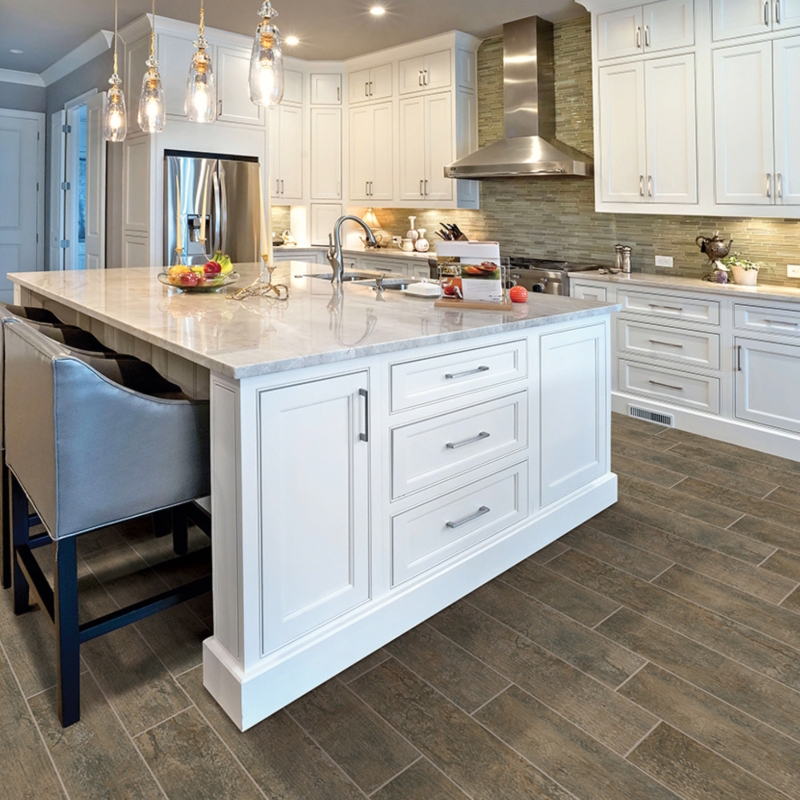 Featured: Ecowood Argent
If you're a fan of wood flooring – or counters, or backsplashes, or accent walls – but don't like the maintenance, Ecowood Argent is one of several great choices from MSI. This particular tile that looks like wood has rectified edges, eliminating thick grout lines that may detract from the weathered, fossilized appeal. Plus, the uniformity makes it perfect for creative designs, such as herringbone or chevron patterns.
Non-Rectified:
Salvage Musk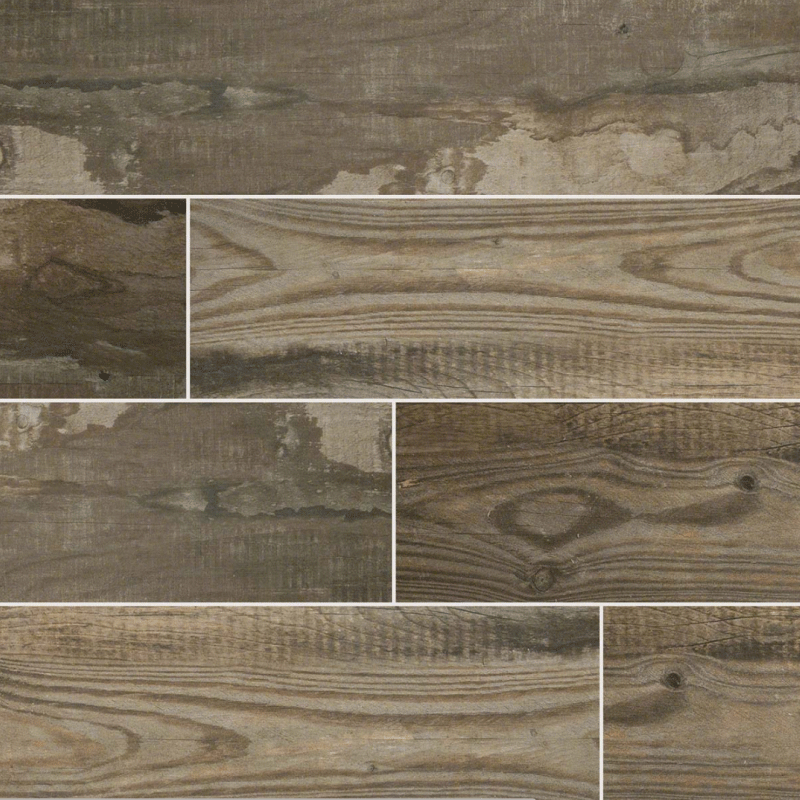 Featured: Salvage Musk
These Salvage Musk Porcelain Tiles deliver the beautiful, eye-pleasing ambiance of antique hardwood without the worry. The look is reminiscent of reclaimed barn wood, slightly weathered and distressed in shades of beige and taupe. The non-rectified edges round out the casual feel of this tile option.
Eramosa Grey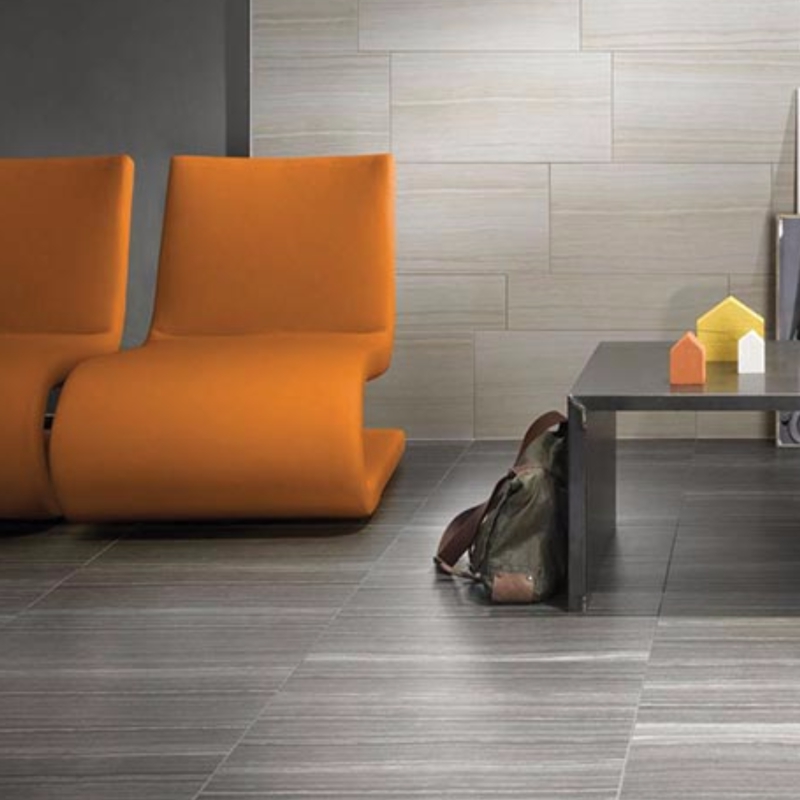 Featured: Eramosa Grey
Eramosa Grey is a stunning type of natural stone, but has its drawbacks – it's relatively soft, porous, and brittle. Eramosa Grey porcelain tile eliminates these concerns! It features a polished shine and linear stripes in varying shades of grey, adding movement and elegance to your floors, countertops or other surfaces.
Sophie Anthracite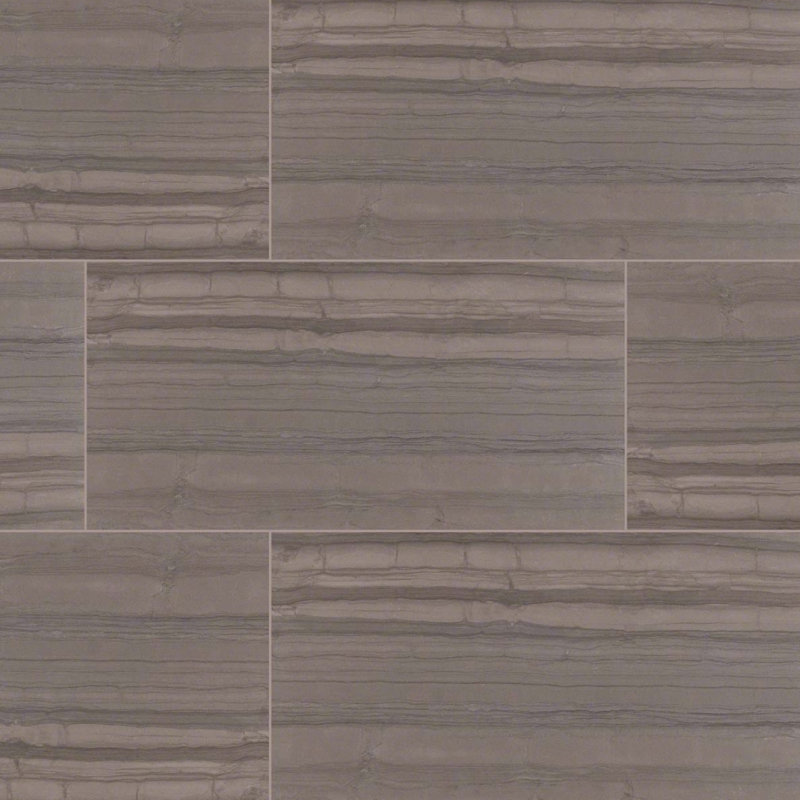 Featured: Sophie Anthracite
Another natural stone lookalike, Sophie Anthracite is a non-rectified porcelain tile option that delivers veined stripes in shades of taupe-gray. With either a contrasting or matching shade of grout, these large-format tiles are perfect in the kitchen, bath, or anywhere easy-clean durability is a must.
As you can see, both rectified and non-rectified tiles are stunning choices, but they deliver slightly different looks. Choose rectified for seamless uniformity, or non-rectified for a more traditional tiled appearance. Either way, MSI has the perfect tile for your home.
READ MORE ABOUT THE DIFFERENT TYPES OF PORCELAIN TILE
The Difference Between Rectified and Non-Rectified Porcelain Tile