Mosaic Monday: Small Accents Pack A Big Punch
March 14, 2016
Little things mean a lot, especially when it comes to home décor. Specifically, smaller-sized mosaic tile! Large-format slabs and tiles have their place, but if you want your home to look like a million bucks, it's the minute details – the sparkle, contrast, and texture – that only small-tile mosaics can bring.
Eclipse Interlocking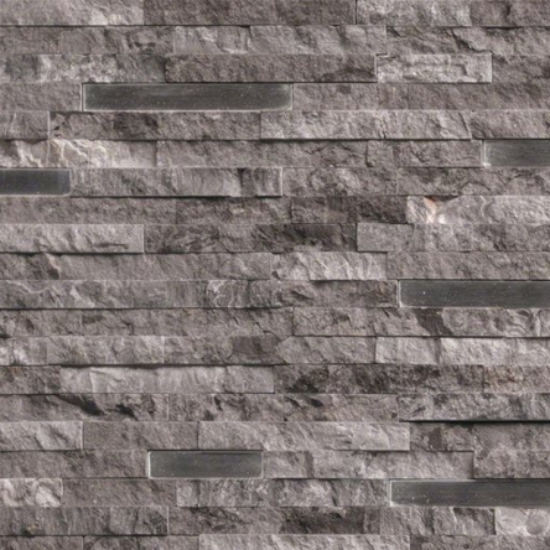 Featured: Eclipse Interlocking
The subtle, varying textures in Eclipse Interlocking mosaic tile add big drama in small spaces, without being overwhelming. This combination, due to its texture, is stunning when lit from above, such as with under-cabinet lighting on kitchen backsplash tile. It combines glossy glass, natural-look stone, and metallic tiles in shades of gray ranging from pale to nearly black.
Vienna Blend Brick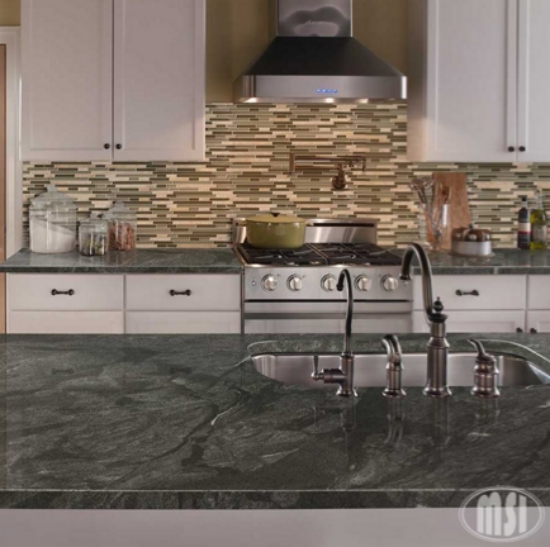 Featured: Vienna Blend Brick
Small mosaic tiles shine brightest when they feature a mixture of materials, colors and textures. Vienna Blend Brick features an interlocking combo of 2-inch-long rectangular tiles in popular colors: transparent glass, brushed metal, and beige Crema Marfil in both smooth and textured. Not only does this mosaic work beautifully as backsplash or wall tile, but it is also tough enough to create amazing floors.
Silver Tip
Featured: Silver Tip
The pattern created in Silver Tip is easy to coordinate with other elements of your décor because it combines several shades of neutrals: brushed metal, glossy glass, and natural stone, with lively variation. There's amazing detail in these little 2-inch-long tiles, arranged like brickwork. Use this in bold, contemporary designs any way you wish, alone or in combination with other tiles or materials. It works for flooring as well as backsplashes and countertops.
Desert Sunset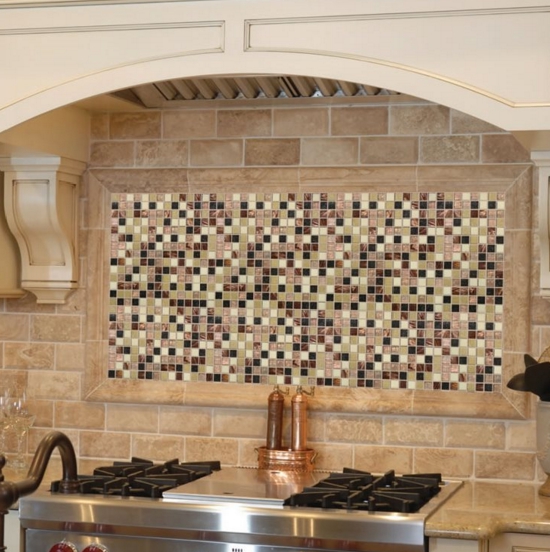 Featured: Desert Sunset
Arranged in a classic square grid pattern, Desert Sunset mosaic tile is anything but ordinary. It offers petite 3/4-inch square glass tiles, both opaque and iridescent, in shades of cocoa-brown, ivory, and beige. The random pattern makes it a snap to match up each section, which comes in 12-inch pre-arranged mesh squares. These tiles are as tough as they are beautiful, and can be used as countertops and backsplashes, on walls, and as flooring.
Sandy Beaches Blend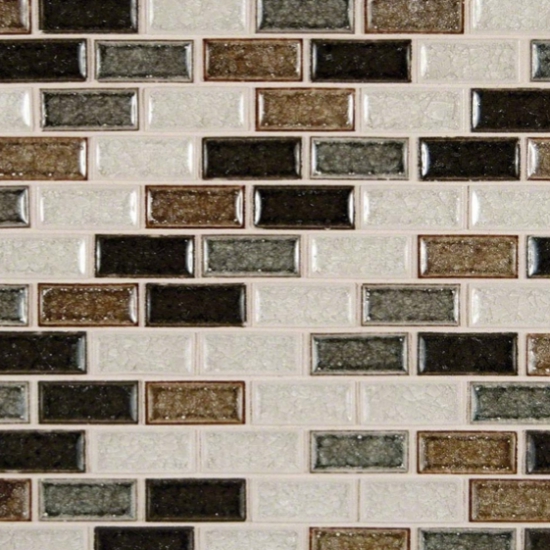 Featured: Sandy Beaches Blend
Bring the beauty of the seashore into your home with Sandy Beaches Blend mosaic tile. It offers all the colors you find on the beach: pale silica-sand white, earthy brown, soft gray, and jet black, all in a crackle-textured glass, in 1- by 2-inch smooth-edged rectangles. OK, it won't really make you feel like you're on a tropical island, but it's a comfortable, nature-inspired blend and super-easy to match with other elements in your home. You can use this mosaic tile for flooring in light-use areas, but vertical applications are where it shines – your shower walls, fireplace, or kitchen backsplash. It's a natural choice.
Don't shy away from using small tiles to create big drama in your decorating scheme! With MSI's pre-arranged tile mosaic sheets, your installations will look like they took many hours, and thousands of dollars, but you'll be surprised at how simple it can be to get exactly the look you've been longing for.